Do you want to increase your Pinterest Followers? As a freelance graphics designer here are a few things you can get started with to build up your Pinterest Audience.
When it comes to business marketing, both freelance graphics and web designers often need to step up their creative efforts. This is because the budget might not give room for outsourcing in all cases. In reality, freelance graphics designers tend to be out of time to utilize for their marketing. This is why the use of social media will remain the perfect go-to marketing strategy for freelancers. Of course, social media is absolutely free and can be subjected to regular updates without a huge or initial time commitment.
ADVERTISMENT:
The Best Deals For Digital Design Assets - InkyDeals.com. Learn More>>
For freelance graphics and web designers, Pinterest is another marketing platform you should try just like Twitter or Facebook. In fact, Pinterest is considered the third largest social media platform at the moment.
Sometimes, users of Pinterest spend several hours per day in search of crafts, inspiration, blog articles, and many more. Whenever they come across something they fall in love with, they repin it. This implies that all their friends, connections, and acquaintances can see the repined posts, and they can repin it too. When it comes to the popularity of content on Pinterest, images are graphics tops the list. Hence, the reason why this platform is the best for graphics designers.
Have you ever jumped on the Pinterest craze in the past? Do you want to increase your Pinterest Followers? Or probably you haven't heard about it at all? You need to seriously get involved as a freelance graphics designer. In order to make the most of your marketing efforts with Pinterest like increasing your Pinterest followers, you'll need to take some essential steps to ensure your success. Here, we'll be revealing a few of the steps involved in growing your Pinterest followers and increase your business marketing efforts with the use of Pinterest. Relax while we get started:
Optimize Your Pinterest Account for Search Engine Optimization
Optimizing your graphic design Pinterest account is a surefire way to get your pins pop up whenever users search for your specific type of pins. And of course, it's great way to increase your Pinterest followers. In the about section of your profile, endeavor to fill it with an informative description of your graphic design business. If you are a web designer or developer, you can also write informative content about the services you offer. Ensure to include top ranking keywords, your website URL, and place your main hashtag or two at the final part of these descriptions.
If you feel like giving a more personalized view of your profile, you can include a profile picture. However, it is highly advisable to make use of your own image as the profile picture. This technique significantly helps to establish a clear difference between your business and that of big competitors.
On the other hand, using a logo as your profile picture also helps to increase your brand's recognition. More so, ensure that your recent and most popular boards are well placed at the top part of your page. This is because users tend to look at that section first upon visiting your Pinterest page. Once you are able to optimize your Pinterest profile for search engine optimization, you'll also get an increase in Pinterest followers.
Ensure that Your URL is Attached to Your Pins
When it comes to attaching your website address to your pins, it can be done in two separate ways. Firstly, you can simply post the image on your website and then click on the "Pin It" icon that you've attached to each image on your website. This helps to ensure a permanent attachment of your URL to the pin. Secondly, you can make use of an image on Pinterest while you feature your website URL in the caption. Attaching your URL to your pin increase your visibility and thus, increase your Pinterest followers.
SEO Your Captions
When it comes to increasing your Pinterest followers, one other area you need to optimize for the search engine is the caption area. Keywords that are related to the pin in the form of hashtags help users to locate your pin whenever they are in search of specific types of information. However, as with other SEO ploys, never stuff tons of keywords into your captions. Ensure that it is informative and highly readable. So, viewers will be able to know the exacting they are looking at. Indeed, this is another incredible way to increase your Pinterest followers.
Use a Watermark
In your online marketing effort using Pinterest, endeavor to create a watermark that you can easily add to every image you put on your profile. This significantly helps in protecting your intellectual property, whether it is on Twitter, Facebook, or Pinterest. Create amazing watermarks and logos using this free elephant font. In most cases, create a watermark that features your URL, copyright symbol, and the year. In order to avoid frustrating Pinterest users, ensure that you keep the watermark along the bottom or top of the image. If you are trying to protect your graphics, an intellectual property thief could simply crop out the watermark. So, in order to prevent this, you need to take a more aggressive measure by applying the transparent version of your logo over the center of your graphics content.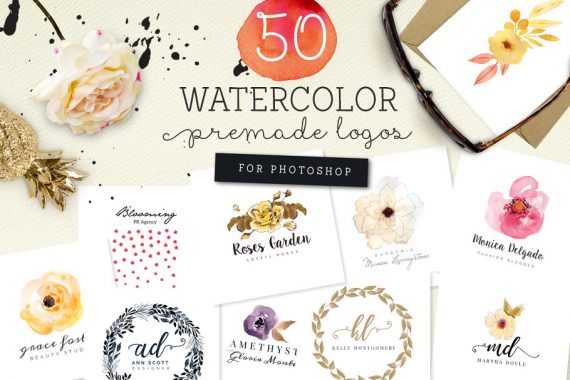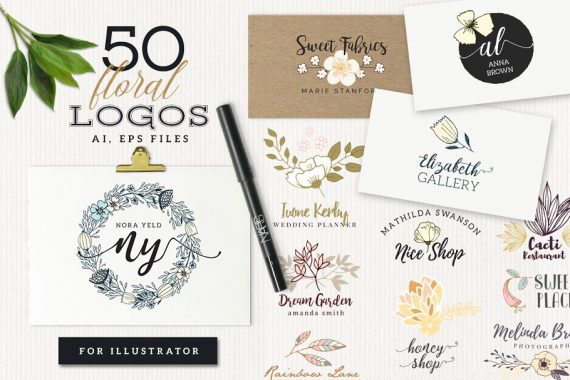 Jump On Pinterest Now!
For all categories of freelancers, Pinterest is another excellent way of marketing your business. And of course, it can also serve as a secondary resume for your freelance graphic design business. However, for graphics designers, marketing your business on Pinterest is highly crucial to use since pins are heavily dependents on images.
If you haven't been able to create any graphics design Pinterest account, now is the time to consider it with Pixelo bundles. You can create your graphics design using the available templates on Pixelo. Indeed, creating a Pinterest account for your graphic design business is an excellent marketing strategy to help gain exposure, build relationships, and display your natural talents.
At Pixelo, we are happy to announce the creation of two separate unique bundles to our inventory. And that's the Classic Stylish Font Bundle and the Heavenly Wedding Overlays Bundle for wedding photography Enthusiasts. In order to get the best out of our bundles, then you are advised to scroll down through the entire page. With that, you'll get the idea of the features included before finally deciding on which bundle to purchase. Visit Our Website Now!
Also, read our blog The Art and Technique Of Arranging Type.
(Visited 120 time, 1 visit today)