The food we ate, the games we played down to the music we listened to! There are so many fond memories consumers wish to relive from the "the good old days." As an ad designer or marketer, infusing customer memories into a brand's ad campaign can serve as a significant boost in today's highly competitive marketplace. Therefore, vintage branding is the way to go. Infusing vintage style in brand ads is a great way to allow new and old businesses to connect with their customers on a powerful emotional level.
We are already aware of how powerful emotional marketing can be in convincing customers to act and advocate on behalf of the brands they love. That's why some of the most iconic brands, such as Vivienne Westwood, Coca-Cola, Nike, and several others, can show just how useful vintage branding campaigns can be. For an older audience, it can evoke happy memories while appearing fresh and post-modern in its use for a younger audience. Surely vintage style is of importance when it comes to brand ads, and here is how.
ADVERTISMENT:
The Best Deals For Digital Design Assets - InkyDeals.com. Learn More>>
Simplicity Trumps Flamboyance
Most modern ads are guilty of cluttering their campaigns with too many visuals and information that takes the spotlight from the main selling point. Vintage branding, on the other hand, adopts minimalist designs that not only evoke nostalgic feelings but can also prove to be more effective. A brand that has been able to utilize vintage simplicity in its ad campaign is Volkswagen. The company famously achieved this with its "Think Small" campaign, previously released in 1960.
The VW campaign, compared to other flashy and colorful car ads, was indeed a total opposite. The company made use of stark, black-and-white visuals and a simple body copy explaining the car's value. With full focus on the vehicle, the simple ad was able to contribute to the ultimate success and popularity of the Beetle.
Catchy Slogans that Stick 
"I don't always drink beer, but when I do, I prefer Dos Equis." It's safe to say that The Most Interesting Man in the World campaign from Dos Equis was a huge success. While Budweiser ads were targeted towards young, party-loving guys, Dos Equis opted to feature a single, solitary campaign. By using worldly gentleman finesse—a smooth figure most would aspire to. These vintage ad campaigns traded in stupid funny for witty and catchy slogans, which became a hit with consumers.
Considering that this period had craft beer as the leading beer in the U.S., and imported beer sales were low, Dos Equis found a way to make their beer desirable. Besides a significant rise in sales in the first year (a 22% sales increase), the campaign was also noteworthy because they took a directly opposite approach from what every other beer brand was doing.
However, not all slogans turn out to be memorable or compelling. So when considering one, it needs to be short, has simple language, and closely relates to the marketed product. When done right, slogans have a great way of defining your brand's culture in the collective mind of the public.
Quick Tip: Use modern gothic fonts for your banners to give them a great look!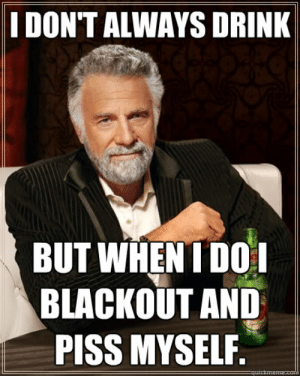 Large, Attention-Grabbing Headlines
Another prominent aspect of vintage branding is the use of big, bold headlines in cap locks. Most of these ad campaigns mainly run in print ads. What the use of bold and attention-grabbing headlines did was to help companies immediately draw in their audience. A good example is the Timberland boots brand. During the company's 2009 ad campaign, their message was loud and clear with the dominant headline, "WALK THE TALK."
Other brands that have utilized the attention-grabbing headlines include Nike with its "Just Do It" campaign, L'Oreal with "Because You're worth it" and several others. These brands have been able to develop memorable headlines and slogans to use in contemporary advertising.
The Brighter, the Better
Most of the vintage ads created in the 1950s and 1960s had one thing in common, bright, and colorful images that were sure to capture the attention of their audience. The vivid colors of these vintage ad campaigns add to the appeal of vintage memorabilia as collectibles and antiques today.
During advert campaigns, designers give much thought to colors because it's been proven that color can influence a consumer's buying mood. Thus both old and new companies can benefit from this vital vintage ad tactic for their branding campaigns. Popular brands such as Coca-Cola have been using notable bright, beautiful ads right from earlier decades. And likewise, newer brands like McDonald's.
Star Power 
Although modern marketing managers and marketers often connote celebrity endorsements as 'cheesy' and ineffective. If well utilized, it can turn out to be a powerful marketing tool for your brand. 20th-century marketing was synonymous with celebrity endorsements, particularly during the Golden Age of Hollywood, as we know it. Where the power of celebrity held so much star power and was truly amazing for marketing new products.
Fast forward to today, this age-old vintage style of advertising still has an excellent effect. Brands make use of celebrity star power to endorse their products to their fans. Some even create a line of products in the name of the celebrity, e.g., Mac cosmetics and Rihanna for their Riri Woo red matte lipstick collection. Other well-known star power brand campaigns include George Foreman Grill, Michael Jordan's famous work for Nike, etc. Even the upcoming brands are not left out on the action. Zappos COUTURE's first celebrity marketing campaign working with Lauren Conrad proved to bring some popularity to the little known clothing brand.
However, it is essential to always have a strategy before involving a celebrity to push the campaign for your product. Else even an A-list celebrity endorsement, can be ineffective. We don't want a repeat of the Microsoft Windows ad campaign starring Jerry Seinfeld.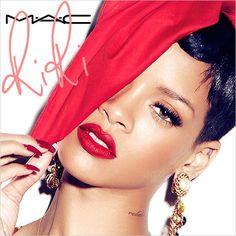 Long Copy
Modern ad campaigns are often tuned to rely more on visuals and less on long copy. While on the other hand, vintage ads are known for their lengthy blocks of text. Although it is said that using shorter copy is essential to help you quickly capture the audience's attention, the use of longer copy also has its benefits. A perfect example is the 1915 Cadillac ad, tagged "The Penalty of Leadership." Though 400 plus long text ads merely mentioned the functionalities of their cars, the advert was successful in defining Cadillac's brand identity. It likewise gave Cadillac an edge over its competitors.
From direct mail letters to online sales pages, long copy texts bring numerous benefits and unique advantages that an average short and simple landing page cannot deliver. When using long copy in your ads, try combining great content with persuasion and charm. This will enable you to better describe the benefits and advantages of a product in detail. If writing isn't your strongest skill, then you can also make use of custom writing review services such as Online Writers Rating.
Conclusion
Looking back to draw from cherished old memories is a way to move towards new and creative marketing. Presently, consumers have been so caught up in technology and finding less value in phi]ysical things. Vintage branding helps bring back the value of appreciating simplicity and collecting sentimental items. Thus, if your business is able to cater to your audiences in this way, then the better it will be for your branding success.
Author Bio:
Frank Hamilton is a blogger and translator from Manchester. He is a professional writing expert in such topics as blogging, digital marketing and self-education. He also loves traveling and speaks Spanish, French, German and English.
(Visited 422 time, 1 visit today)