"The library of my elementary school had this great biography section, and I read all of these paperback biographies until they were dog-eared. The story of Eleanor Roosevelt and Madame Curie and Martin Luther King and George Washington Carver and on and on and on."
ADVERTISMENT:
The Best Deals For Digital Design Assets - InkyDeals.com. Learn More>>
– Christine Quinn
When it comes to making a website, there are two very distinct things you have to look out for, as far as I am concerned: the technical part, which includes all the designing, from user experience, user interface, look, etc.; and the emotive part, which is all about gut feelings and empathy, in the attempt to give a human "face" to the website.
Now, of course, there are actual people behind a website. Even companies are not distinct entities from the people who make them work. But the trick is actually making the users feel like they are interacting with something human.
One great way to start humanizing your website is creating an "About" section that does not read like a spreadsheet. Make it like a biography, where interesting and funny stories, blend seamlessly with useful information about whatever the website is promoting (you, your company, your brand, etc.)
To show you what I mean, I have put together a list of some of my favorite "About" pages from the internet.
1. Funny "About" pages
Tapmates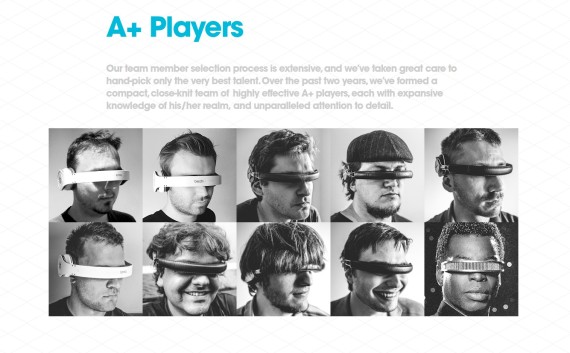 This is not your ordinary app building company. Tapmates cover everything from icons to the actual development of their apps. Their "About" page has the usual elements such as history, work examples and whatnot and some very funny photos of the team members.
I Shot Him / Cultivated Wit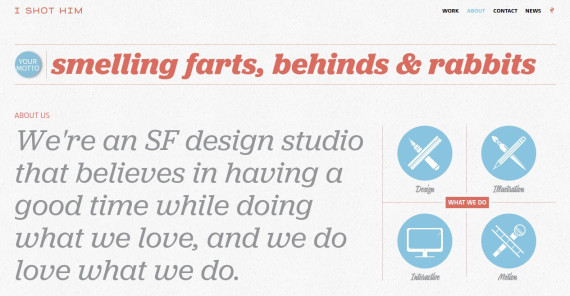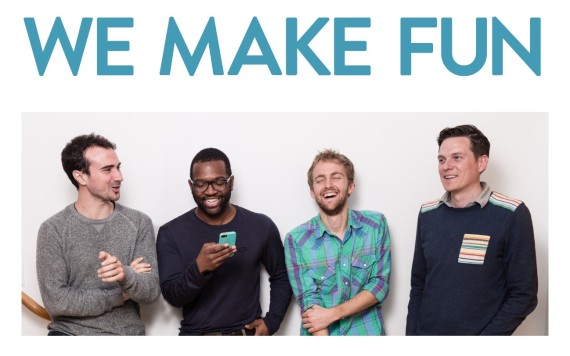 You read correctly; I Shot Him and Cultivated Wit are one ever since they announced their merger in February, 2014. Luckily for us both sites have wildly funny "About" pages. From schoolyard shenanigans to very funny and awkward team photos, you're sure to have a good laugh on both of these websites.
Superfluent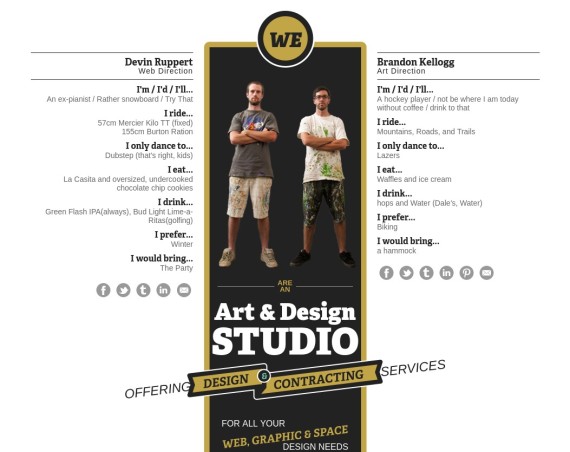 Mixing humor with functionality, Superfluent is the perfect example of online fun turned passion. The page amusingly illustrates team member quirks along with strong suits and reasons for visitors to hire them.
Less Films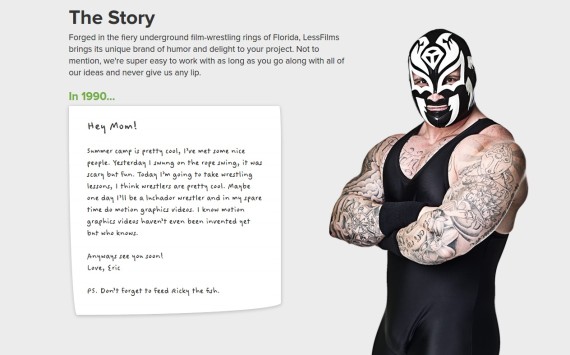 Quirky and fun photos of the team? Check. Awesome introduction video? Check. Wresters? Check. Yep, you read it right, Less Films chose to go all the way with their "About" page and it is inasnely funny.
Article

Appealing to your manly shopping urges, Article chose to create very engaging and funny copy to go with their clothes store website. The page is a fine example of reaching your audience through simplicity.
2. Creative "About" Pages
Kitchen Sink Studios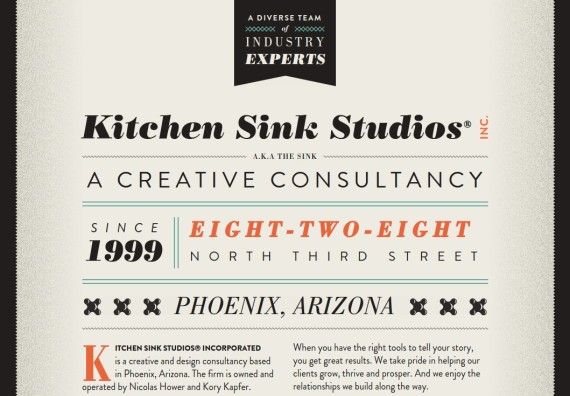 Creative consultancy agency, Kitchen Sink Studios decided to showcase their company through an interactive infographic-styled page. The page not only looks great, but also offers every information one might need about the services they provide.
Gummisig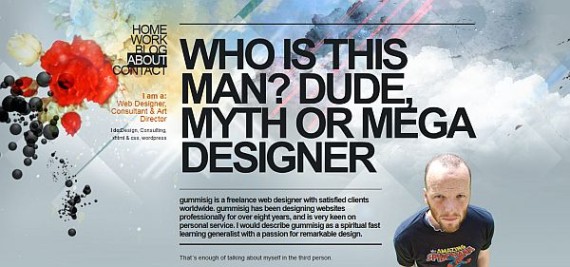 Gummisig used his experience as a freelance web designer and created a page the speaks from the heart, his heart to be more exact. He mentions previous jobs and clients he's had, but also gives the visitor insights into his work philosophy and personal life.
Moz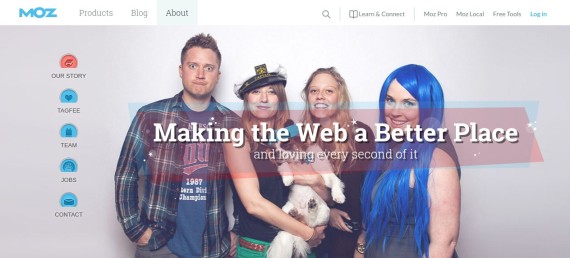 The Moz "About" page, starts with a simple and concise explanation about the company history. Scroll down just a bit, though and you're greeted with an infographic page that illustrates every milestone the company has gone through since their inception.
Cotton Bureau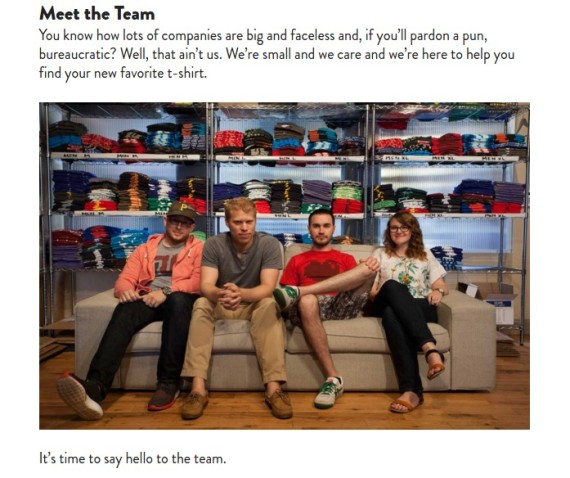 Formerly know as United Pixelworkers, Cotton Bureau sell awesome tshirts. As such they chose to amuse their customers into buying their T's with sincere and compelling copy and page design.
3. Useful "About" pages
Problogger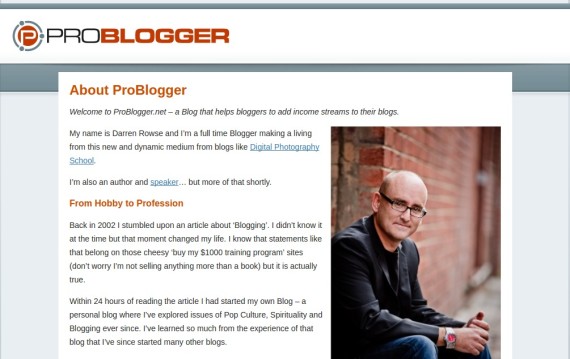 The Problogger "About" page is a classic example of good, informative and beautifully written business description. The page has very good copy, all the information you need and even an explanatory video.
Copyblogger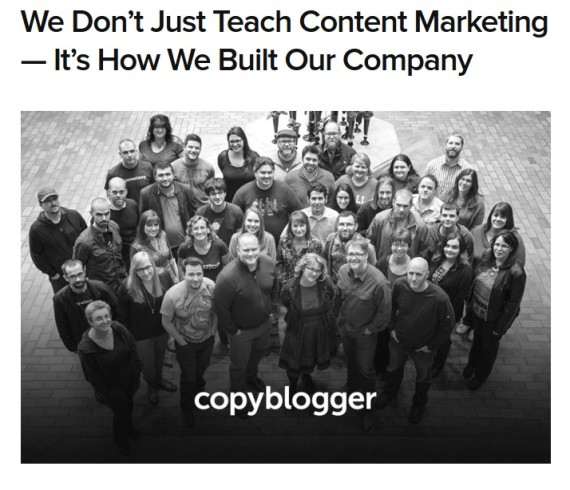 The folks at Copyblogger have decided to let their passion speak on their behalf. Their "About" page is all about doing what you love and thriving by it.
Wrightwood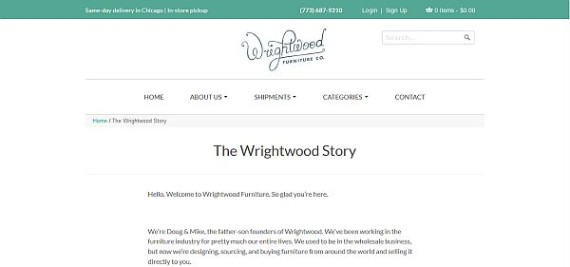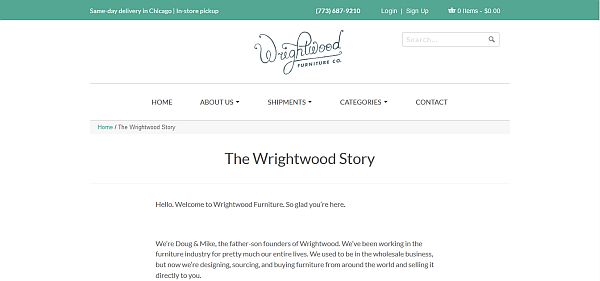 Doug and Mike, the founders of Wrightwood, who also happen to be father and son, have tailored their "About" page around their relation to each other and to their work. The page speaks volumes about passion and hard work towards something you believe in.
Dashing Dish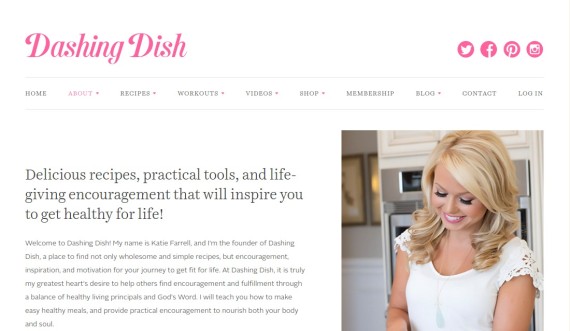 Katie Farell the founder of Dashing Dish, went with the "loving" approach for her "About" page. Visitors are greeted with a warm and inviting piece of copy that can hardly be resisted.
Natural Force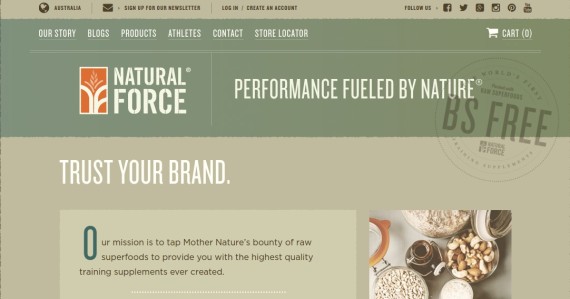 Information and quality are the main traits of Natural Force. The company presents they workout suplements in a way that is both informative and qualitative.
Society of the Sun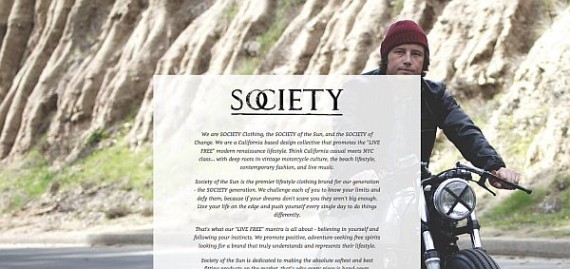 Leveraging crisp photography and copy SOCIETY Clothing, creates an aura of freedom and leisure. That's a good thing too considering these are their most important company traits.
That wraps up my list of the most creative, funny and useful "About" pages. I hope my list got your creative juices flowing, and that you will be creating awesome "About" pages, and websites, in general, for me to put on my future lists.
Share any other cool sites you think I should know about, and any delightful feedback, in the comment section below.
Editor's Note: This post was originally published in February 2015 and has been completely revamped and updated for accuracy and comprehensiveness.
(Visited 21,068 time, 5 visit today)