"Human beings either function as individuals or as members of a pack. There's a switch inside us, deep in our spirit, that you can turn one way or the other. It's almost always the case that our worst behavior comes out when we're switched to the mob setting. The problem with a lot of software designs is that they switch us to that setting."
– Jaron Lannier
The internet is modern man's most impressive achievement. It is, essentially, an ethereal, non-physical space where every little aspect of the human experience is stored; from history to science and technology, from art, literature and music to that blog post about Chad that you are so very ashamed of, the internet is a modern day Library of Alexandria.
We use the internet for many things, but I find the way we use it to socialize especially interesting. It is not even a recent development, although networking and social media have only truly blossomed in the past five years.
The earliest forms of social networking came in the early 90's, with websites such as Geocities.com, TheGlobe.com and Tripod.com. These sites focused on encouraging people to interact with one another via online chat rooms and personalized web pages, where users could share personal information and ideas. They offered uncomplicated publishing tools and free or inexpensive webspace.
By the late 90's and early 2000's, social networking became more and more popular, with websites like SixDegrees.com, MakeOutClub.com and Friendster developing more advanced features to aid users in searching and managing friends, and becoming part of the internet mainstream.
MySpace and LinkedIn are, I think, the first real big players in social networking. For example, in 2005, MySpace managed to garner even more page views than Google, and LinkedIn, well, LinkedIn is huge and still growing, which says it all, really.
But, of course, everything else pales in comparison to Facebook. Starting in 2004 as nothing more than a small networking website for an Ivy League university, it grew into the largest social networking site in the world by 2009. Nowadays, Facebook is virtually synonymous with social networking. I, for one, never even used or knew the term before joining Facebook.
But why is social networking so interesting? Well, a lot of it has to do with how people behave and interact on the internet. In the real world, people tend to "wear a mask", as it were. A big part of politeness is not saying the first thing that pops into your head, or not expressing any controversial thoughts you might have, and for some reason, being online cancels out that behavior. But why?
Well, for a very long time, it was thought that the anonymity that comes with being online (see forums) encourages us to act on all sorts of unsavory impulses, or just try out different "personalities" that we would be too ashamed of in the real world. But even on Facebook, where you have to use your real name, people still behave differently than they do offline.
Just think about the friends on your list and the differences between their online personas and their offline ones.
I decided to take a quick look at why this happens and found a couple of really cool articles about this, that cite a few scientifically backed reasons why we act differently online. I will talk about some of the causes I found most intriguing, and you can check out the full articles in the links I will provide.
First, we have Issa Mirandilla's article for Hongkiat.com.
1. We Share Stuff That Arouses Strong Emotions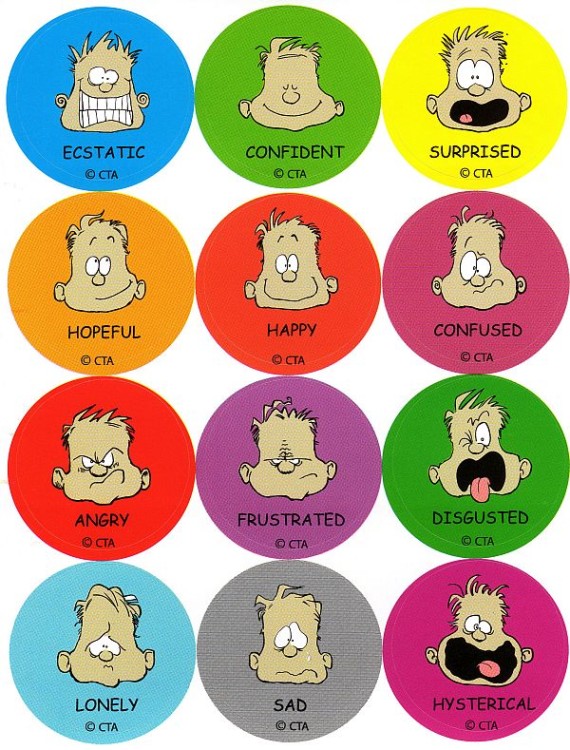 In her article, she cites a paper written by Jonah Berg of the University of Pennsylvania, which states that it is not the emotion itself that makes people share news stories and whatnot, but rather the intensity of emotion generated by the shared item.
When you see in your News Feed, for example, a story about the way stray dogs are treated in Tunisia, how does that make you feel? I will assume you will be pretty upset. You have to be a special kind of nasty person to enjoy animal cruelty. But, depending on how important the actual issue of animal cruelty, you will either share the story and raise awareness or just nod in a disapproving way at the screen.
2. (Over)sharing is Intrinsically Rewarding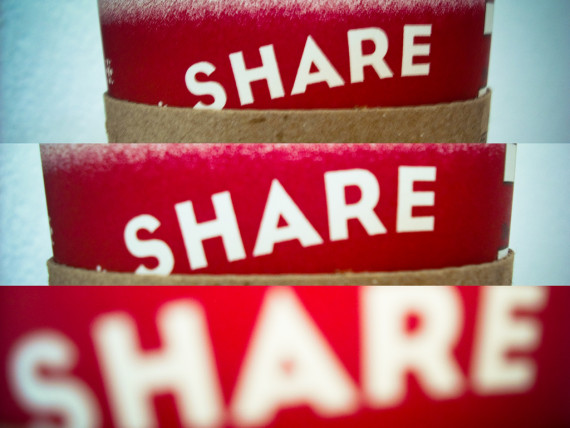 If you have ever kept something to yourself for a long time, and then finally said it, then you know what a tremendous relief it can be. That is why psychologists and life coaches recommend that you speak your mind (mind you, in an assertive and polite way).
Additionally, Mirandilla cites a paper by Harvard researchers Diana I. Tamir and Jason P. Mitchell, showing that opening up towards others activates certain parts of the brain that are usually associated with feeling pleasure.
Even if we are not totally anonymous online, we still perceive it as being a safer environment than the "real world". That means that, if we find it hard to self-disclose in public, we might be tempted to overshare online.
Next, I will be taking a look at Britney Fitzgerald's article in The Huffington Post. In this article, Fitzgerald takes an exclusive look at a study made by Keith Wilcox and Andrew T. Stephen of the Columbia Business School and University of Pittsburgh, respectively, called Are Close Friends the Enemy? Online Social Networks, Self-Esteem, and Self-Control.
3. When We Feel Comfortable Online, We Sometimes Go Overboard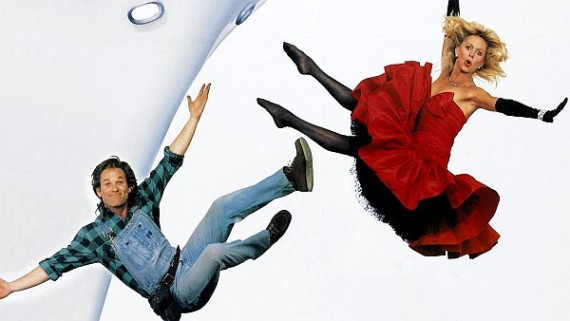 Starting from the same idea that "we act differently online than in the real world" the study states we are more prone to feel better about ourselves online. Furthermore, this huge rise in self-esteem leads to our loss of self-control while online. Britney also goes on to say that this might be one possible explanation for online bullying and trolling as they could be a sign of overinflated self-confidence.
4. Reading Other People's Posts Can Make Us Less Self-Aware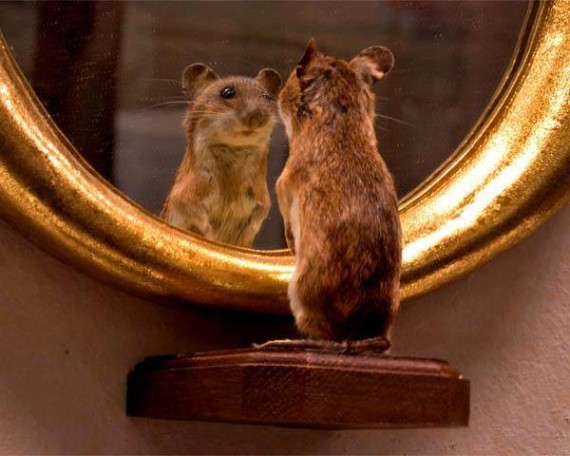 To illustrate this idea I found a really cool experiment in which scientists gave subjects ten anagrams to solve, 90% of which were unsolvable. Part of the subjects were allowed to use Facebook before taking the test, and it was those subjects that were more prone to giving up first.
Being less self-aware makes you more confident, but also less competitive. Overall, however, I think this shows that extreme competitiveness, can make you miss important things, which in this test are illustrated by impossible anagrams.
That about covers it. I wholeheartedly recommend you check out the full articles, as they go more in-depth on the subject, and they also provide links to the studies themselves.
If you have any weird or funny examples of how you or people you know act differently online, I would love to hear about them. So scroll on down to the comment section, and share them with us.
Editor's Note: This post was originally published in February 2015 and has been completely revamped and updated for accuracy and comprehensiveness.
(Visited 9,290 time, 2 visit today)