WordPress has come a long way from where it started. There is a progression in terms of adding multiple functionalities using various plugins, making it more search engine optimized making it more secure and various other major developments in its core functionality.
One of the revolutionary developments is how the user adds the content. Previously, users had to create the content based on the options provided by the theme used. User has to spend a lot of time finding a theme that matches his/her concept of displaying the content.
But now, the focus has shifted from themes to various drag and drop page builder plugins. There are many easily available plugins like Elementor, Thrive, Divi, Beaver, Avia, WP Bakery, Slider Revolution, etc.
ADVERTISMENT:
The Best Deals For Digital Design Assets - InkyDeals.com. Learn More>>
The basic idea behind these plugins is to provide pre-built content elements or modules, that typically includes text, header, image, form, sliders, columns, and many more. User can just drag and drop these modules in the editing area, create columns if needed and easily update the page content, along with the page layout.
In this post, we will be reviewing the Slider Revolution plugin which basically is a slider plugin but can also be used as a page builder plugin. It is built by Theme Punch. Those who are working on WordPress must be familiar with Slider Revolution, as one of the revolutionary plugins to create awesome sliders for their pages. Now they have enhanced this great plugin to display your content which is more intuitive and attractive. Let's have an in-depth look.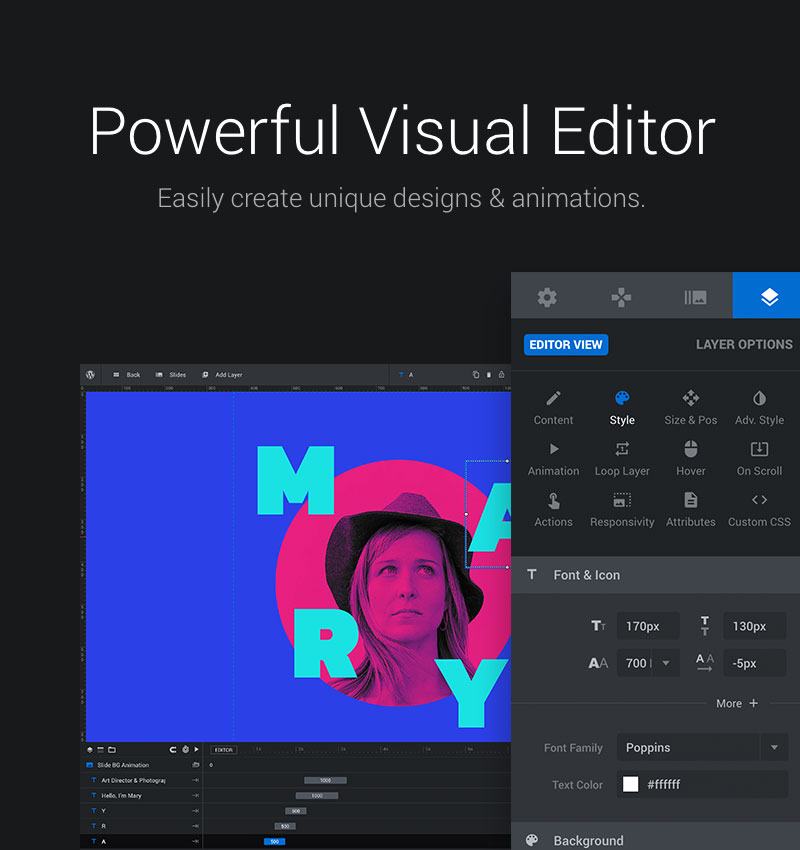 What makes Revolution Slider different?
There are many great page builders available for WordPress, but what makes the Revolution Slider different is its ability to add Advanced Animation that will make your website really stand out. And you can add multiple animations to a single object with ease using in-depth animation settings while keeping the layout simplified. This feature is not available in any of the other page builder plugins.
This plugin can be used to create Sliders, Carousels, Full-Width Headers, Content Blocks, Web Pages, Dynamic Content and all kinds of Special Effects (using Add-Ons) to add effects like dynamic particles and fluid distortions. It can also use social media feeds dynamically and display the media files on to your website as a slider with the animation you want.
Besides powerful animation features, template management is very handy. It is easy to load amazing pre-built templates, and you can create your own and save them, and import and export them between your different WordPress websites. More than 200 pre-built templates with Special FX are readily available to use and customize easily. Also, the Slider Revolution team is constantly working to add more pre-built templates, so you can make your website ready more swiftly.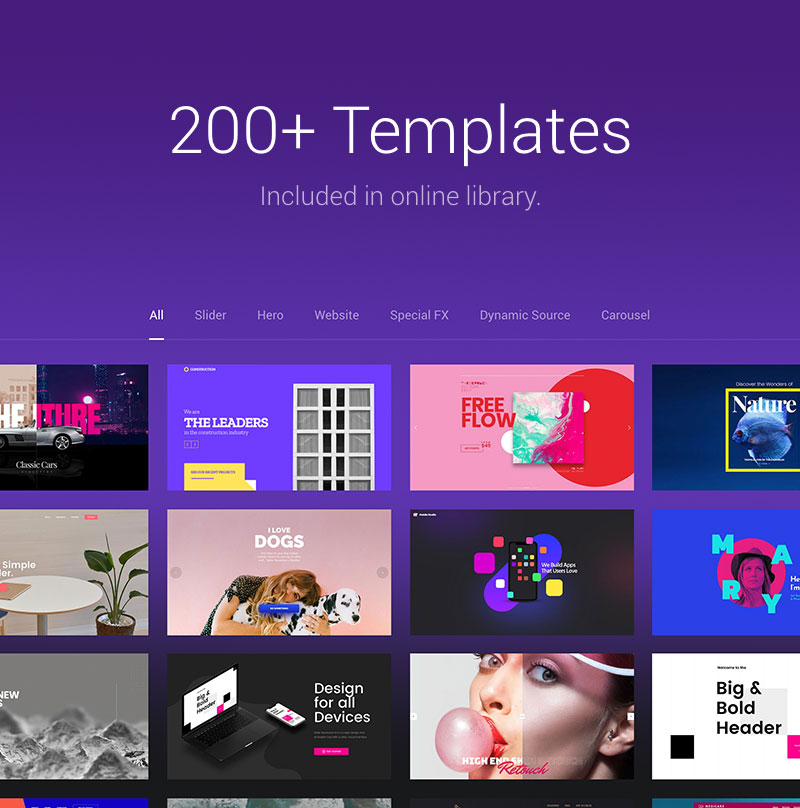 All the modules are 100% optimized for various gadgets, making it truly responsive. Besides this all modules are made to load faster, thus creating an overall amazing user experience, while making your websites load faster. This also makes your website SEO friendly with all the animations and good looking modules.
The Slider Revolution theme provides great support for troubleshooting. The editor comes with a live support feature, where you get to know and understand how to use any object/module.
The default gallery includes a large stock of more than 1500 royalty-free images and videos that you can use. There is an ample collection of Font Icons and SVGs, so you don't have to create the desired icons yourself.
Besides the core plugin, Slider Revolution also comes with more than 20 compatible Add Ons that will enhance the overall functionality.
You can configure the overall performance of the Global Setting dashboard. Some of the inbuilt Global options include enabling the "Defer JavaScript Loading" and "Insert Scripts in Footer", using which you can further improve your webpage loading time.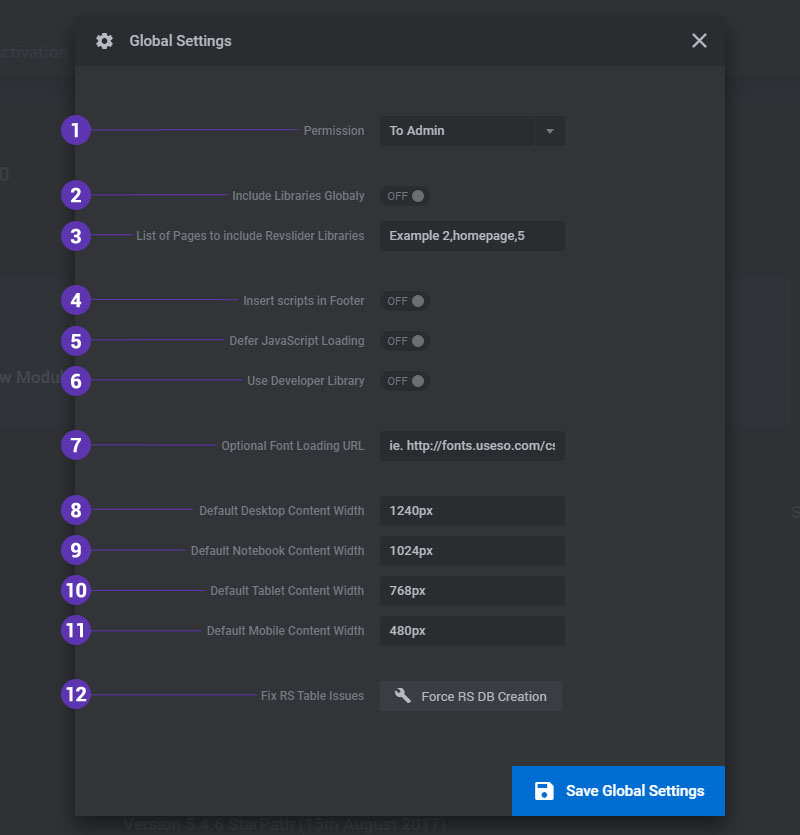 Besides all the above-stated reason the plugin cost is very affordable. You can purchase it at $26 with 6 months of free support. The plugin can be purchased from Envato Marketplace and comes with Envato Quality Checked assurance. There are already more than 30,000 licenses sold of this plugin and has got great ratings from the users (4.78/5, rated by more than 8,800 users).
Revolution Slider Plugin Compatibility:
This amazing drag and drop page builder plugin is compatible with most of the themes, as it is built using HTML5. Just to name a few, it is compatible with most of the versions of WooCommerce, Beaver Builder, Elementor, Layers WP, Visual Composer WP Bakery, WordPress Multi-Lingual (WPML), Cornerstone, Bootstrap, Avia and works well with all versions of WordPress 4.0 and above.
Plugin Setup:
The process of setting up the plugin is very much the same as other WordPress plugin. Once you purchase it you will be provided a download link, you can upload the plugin files to your plugins and activate them. You will be provided with a purchase code. Go into Revolution Slider settings and paste this code to register your copy of the plugin.

Updating the plugin is also very easy. Once there is an update available you will get a notification in your Revolution Slider toolbar, from where you can click and update the plugin.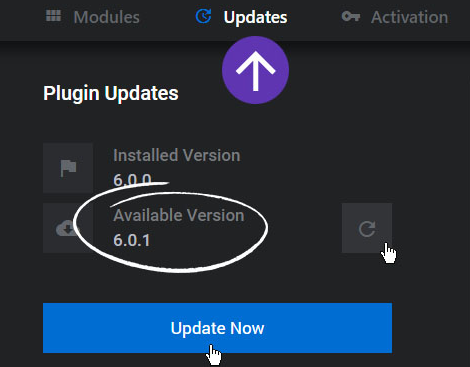 An overview of the Objects:
Before we dive into modules, we should understand that this plugin as a content building solution is based on the concept of making your web pages as individual sliders. You can use this plugin in two ways:
1. To just display a slider on your existing website which might be using the default WordPress Editor or any other page builder plugin.
2. You can create a complete web page using the slider elements.
It is important to understand how it works to help us understand the various modules better.
The hierarchy of a Module is such that there are Sliders at the top, which includes a set of slides. Each individual Slide is made up of various Layers which can be a text, image, video, etc.
Every object is considered as a Layer, and each layer can be independently customized for its size, position, orientation, layout, and animation within a slide.
So, there are settings at 3 different levels:
Individual Layer Settings (Styling, animation, size, position, etc.)

Individual Slide Settings (Slide Transition, Duration, etc.)

Global Slider Settings (Slider Size and other attributes as already discussed above)
<h3>Adding a New Layer</h3>
The objects or Layers can be added using the "Add Layer" option. The layer objects include a text, image, video, button, shape, audio, icon, etc as illustrated in the image below. You can also duplicate an existing object.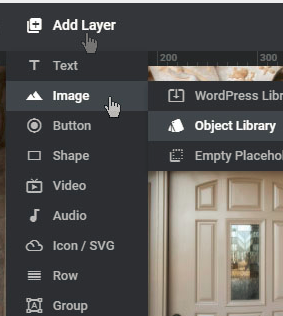 Customizing a Layer:
There are various editing options available for further customization of a layer. You can add specific Style to it, you can set is Size and Position, and add Animation to it. The Editing Options are shown in the image below: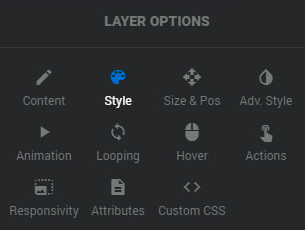 You can set the entry and exit timings and durations for each of the layers using the timeline view as well.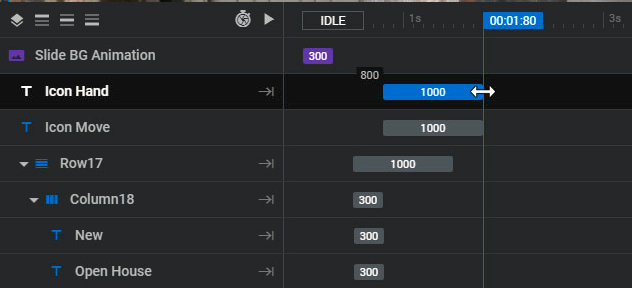 After you have made the changes you can Lock a layer so that no accidental changes happen. You can, of course, unlock it later when you want to make more changes.
While making these changes you can switch between various Views to see how it will look across the gadgets, like Desktop, Laptop, Mobile and Tablets.
Layers can be grouped into a Layer Group and can be nested one under the other. The settings of the parent layer are automatically applied to the child layers.
The content of a layer can either be the static content that you can add directly or can be sourced from Post, Woo Commerce, or other social media platforms like Facebook, Twitter, Instagram, YouTube, Vimeo, etc.
Search Engine Optimization
One of the main concerns of search engine optimizers while using sliders is the limitation to make them optimized for search engines, which is not at all the case with Slider Revolution. There is in fact an option to make the slides more search engine friendly as shown here:

Add Ons for Revolution Slider
The premium add ons can be separately purchased to add special effects or for special pages like Distortion, Duotone, Login Page, Exploding Layers, etc.
There are two types of add ons available for revolution sliders, ones that are used for Backend Purpose, like Login, Backups, Coming Soon, etc. While the others are used to show effects on frontend and are known as Frontend Add Ons.
Let's have a look at one of the very useful plugins is the Whiteboard plugin. It will add an effect of whiteboard presentation to your slide.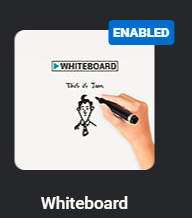 Some of the other amazing add-ons include Before/After, Exploding Layers, Filmstrip, Polyfold and many more.
Some of the free default effects that come with the plugin include Pop-Ups, Rotations, Letter Transitions, Slide Transitions, Zoom In/Out, etc.
Conclusion:
With all the special features, add ons and other power-packed advanced options this multi-utility plugin will make your website stand out. Using this plugin is very easy and you can set it up in just a few minutes, and you don't need any coding knowledge to create amazing looking professional websites. This versatile plugin is way ahead of other slider plugins, and what makes it even more special is the fact that it is not just used for creating slides but is also used as a complete WordPress website building solution, and can source the content from any of the online feeds. So buy now and go ahead of your competitors.
Check out the short video here:
(Visited 461 time, 1 visit today)