In the digital era, everything starts with having a stunning website that is SEO optimized and user friendly. Digital marketers worldwide know it, and you know it. Starting your first website doesn't even need to be a challenging process. Creating a website with Wix is free and you will find amazing tools and apps to help you to make your site professional.
Wix also has helpful blog posts that break down the important things to know when you are starting off. I recommend reading their post about landing page design, as this is one of the most important factors for impressing potential customers.
ADVERTISMENT:
The Best Deals For Digital Design Assets - InkyDeals.com. Learn More>>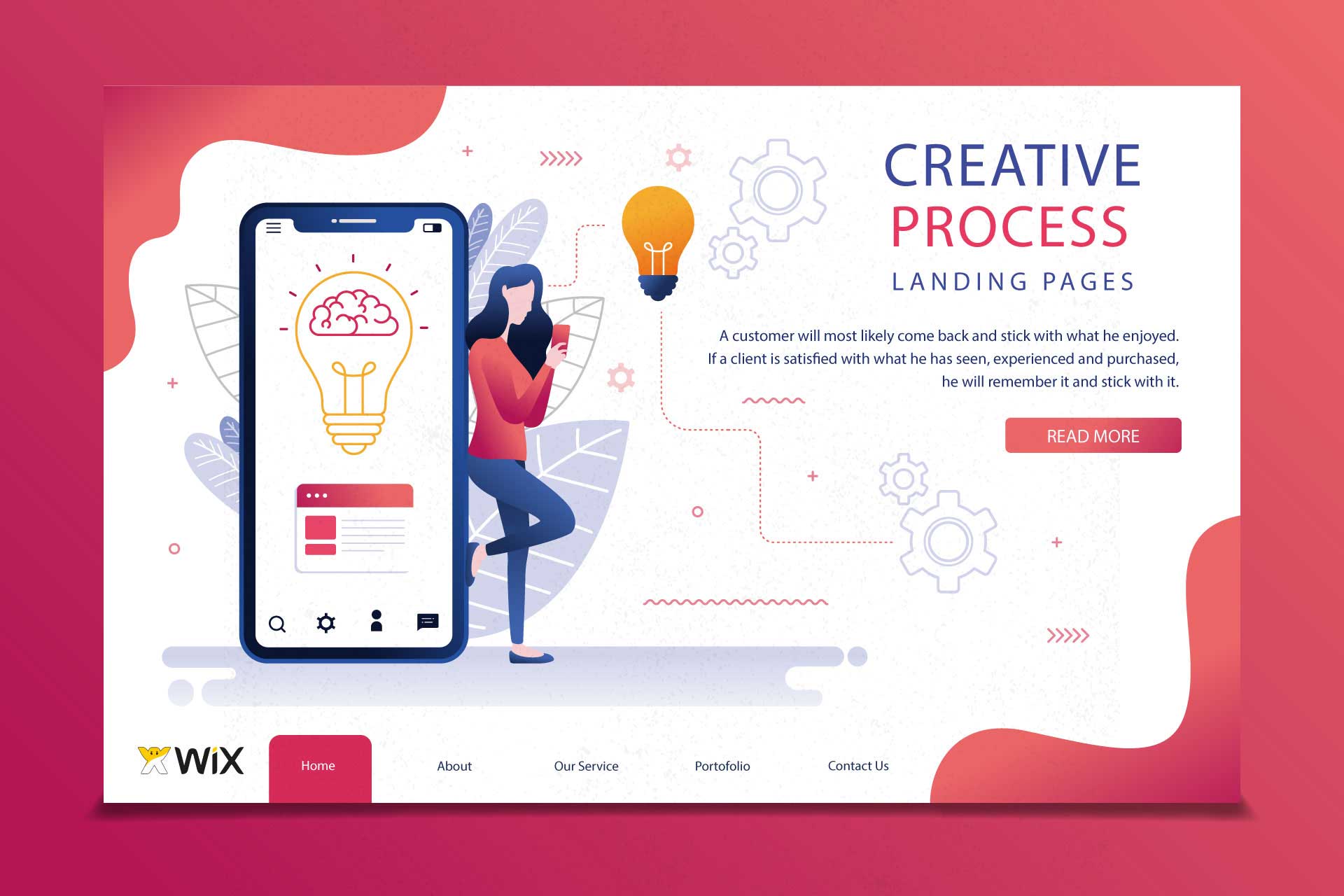 Here's why a stunning landing page design is so important and the most important aspects to keep in sight when heading down this road:
A great landing page design boosts conversion rates
The best landing pages out there are like a mini celebration of a specific product or service. This one-page website serves one purpose: to sell that thing. It does not link to other page and it's not a product page. It might sound a bit tricky and confusing, but it's not.
There are numerous resources online that can help you better understand how a landing page works. If you're looking for landing page tips, you'll be glad to find out that the internet is full of them.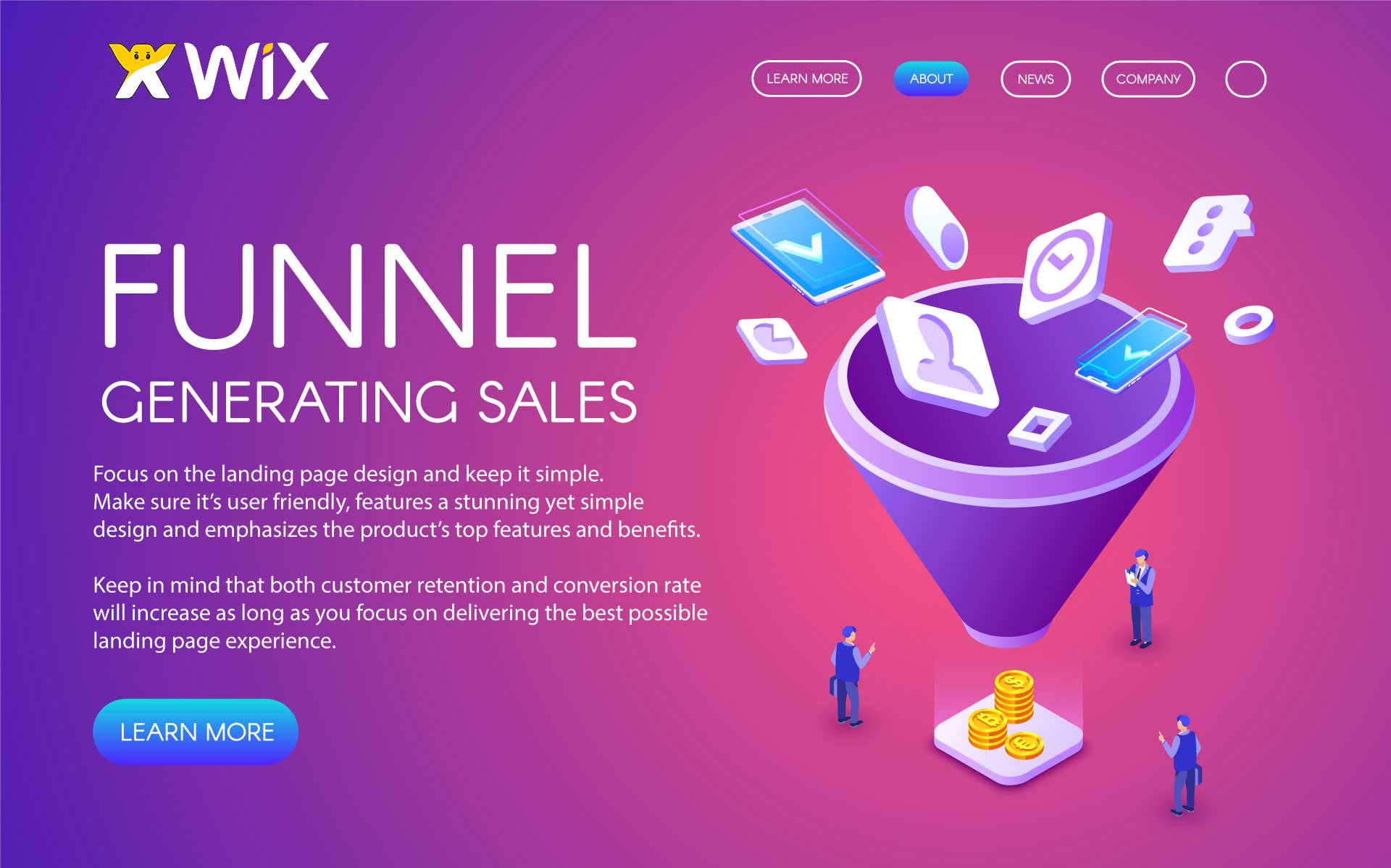 As a general rule, a great landing page design is clean, features great copy and is eye-catching. Here are a few recommendations:
1. Use a single call to action – you don't want to confuse your customers, so be clear and use only one type of call to action. A few examples include: Shop now, Purchase now, Order now, and so on.
2. Highlight the product's top benefits – don't fill your landing page with useless information even if you might find it attractive. Only display the product's top benefits. Keep your users engaged by using a killer combination of catchy copywriting and stunning graphic design elements.
3. Add a video – did you know that landing pages that feature a video can increase conversions by 86%? Users LOVE videos as they offer a little bit more confidence, so make sure to include one in your landing page design
So, if you make your landing page experience as pleasant as it can be for your customers, the conversion rate will tremendously increase. Think about it like this: would you shop from a store where the items are recklessly displayed all around the place? We doubt it.
A well-tailored landing page design aids customer retention
A customer will most likely come back and stick with what he enjoyed. If a client is satisfied with what he has seen, experienced and purchased, he will remember it and stick with it. If you're lucky, he will even recommend it to others. With this being said, you need to make sure that when he lands on your landing page, he stays there and falls in love with it.
Related article:
8 Strategies to Boost Your Content Marketing Program
However, this is not always easily achieved. No one can know for sure what clients want right from the start. This is where landing page optimization pops in. Play around with different landing page templates, look for different landing page examples and split-test them. Like, a lot!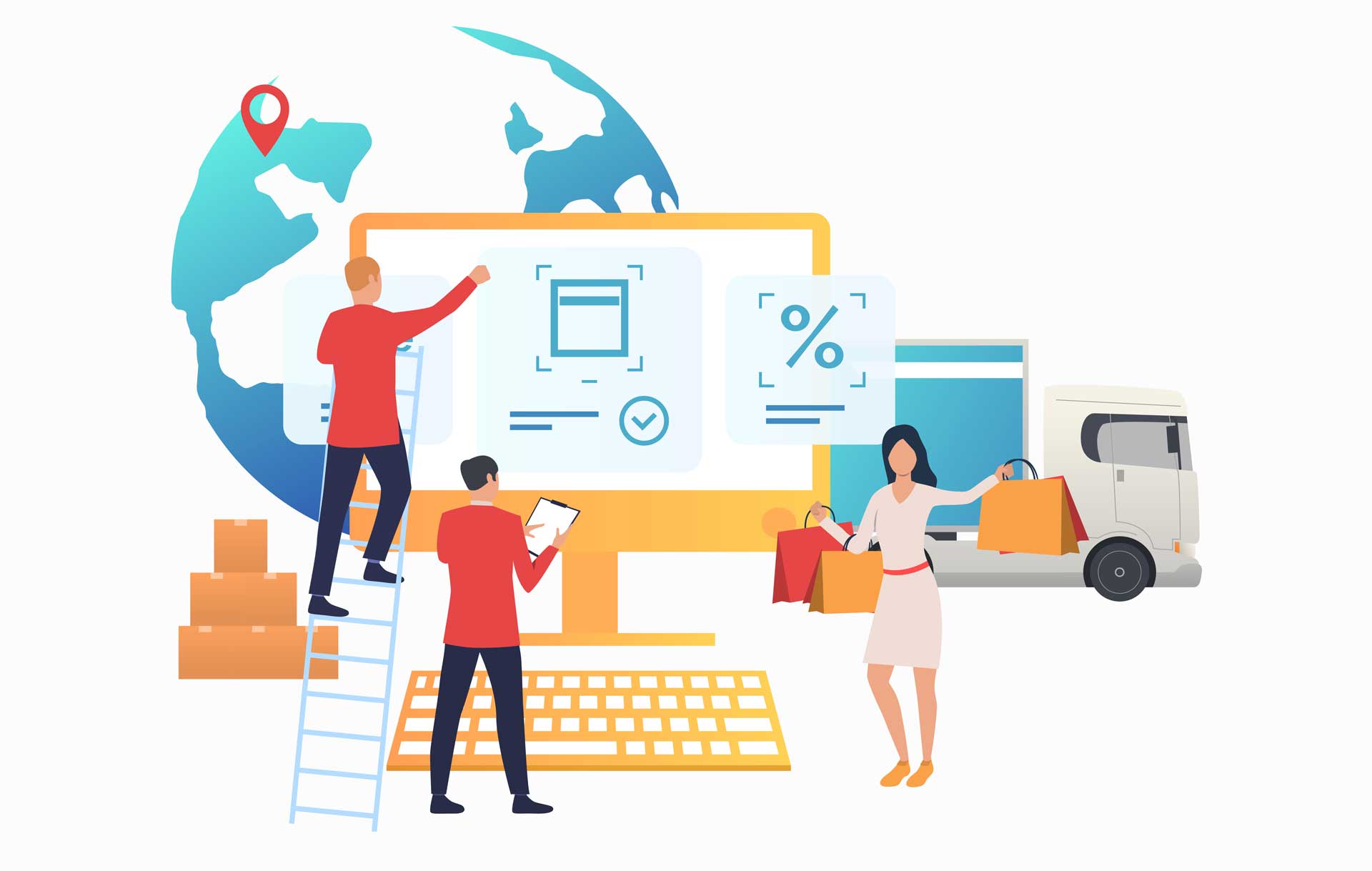 Compare results and decide which one performed better. The final report might surprise you, as what your customers enjoy is usually far from what you think. Trust results, not your own preferences.
Key takeaways:
• Focus on the landing page design and keep it simple. Make sure it's user-friendly, features a stunning yet simple design and emphasizes the product's top features and benefits
• Pick a landing page builder that is easy to optimize and work with. Use clean, high quality images and design elements that make your business stand out. Structure your landing page in an intuitive, easy to go through manner.
• Browse through different landing page examples from your niche and see what competitors are doing. Learn from them and try and do better. Don't forget about landing page optimization and split testing.
• Carefully analyze your split-testing results and only move forward with the elements that have recorded the best results.
• Keep in mind that both customer retention and conversion rate will increase as long as you focus on delivering the best possible landing page experience.
We know that creating a stunning, highly performing landing page is no easy job. However, we're also aware of the fact that it can be easily achieved given all the tools available online. All in all, help your customers enjoy the ride while you enjoy the recorded results!
(Visited 179 time, 1 visit today)