Web design is all about getting those creative juices flowing and bringing web pages to life. Although creativity and skill are the most coveted traits, sometimes they are not enough. The tools and resources used in this line of work must be as sharp and efficient as the user.
ADVERTISMENT:
The Best Deals For Digital Design Assets - InkyDeals.com. Learn More>>
Whether working on a new website or honing your skills, the tools we are about to present will surely help out. We've covered everything from easy to use photo editors, color pickers, icon generators and so much more. Without further ado, here are the best and most useful tools every designer should know and use. And to top it off, all of them are gloriously free!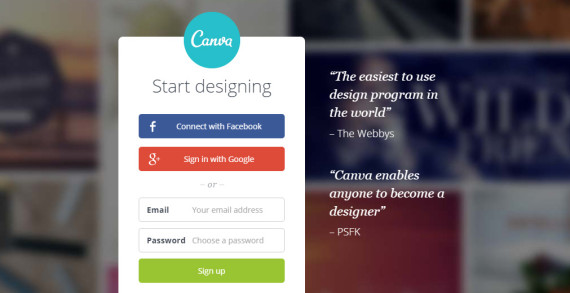 1.IMAGE EDITORS
These apps will shave off copious amounts of design time. Use them to complete tasks that would otherwise take much more time or work.
Canva
Is an online platform that provides extremely simple graphic design for bloggers.
Pixlr
Is a browser photo editor with many useful and easy to use features.
Easel.ly
Is a theme based online app that empowers you to create infographics and visuals.
Placeit
Is the place to go for easy and creative mockups and templates.
Pablo
Designing images for social media posts are a breeze with this resource.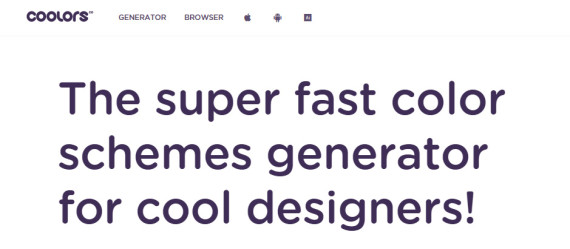 2.COLOR PICKERS
All of these resources will bring some color to your designs. Experiment with them and you will be surprised by the results.
Coolors
If you want to get your website colors looking awesome in little time, this is the place to go.
New Flat UI Color Picker
Is a must download, especially if you like working in flat design.
Couleurs
Allows you to grab and tweak colors right from your Mac screen.
Material UI Colors
If you're a fan of material design, then this is the resource for you.
Colorful Gradients
Beautiful gradients without the hassle of tweaking them yourself.
Adaptive Backgrounds
Coming up with background colors is a breeze with this resource. Just extract and copy dominant colors from the images you have.
Brand Colors
If you want to achieve that famous brand look, then this is the resource to use.
Paletton
Is a great help in coming up with that gorgeous color scheme for your website.
Colour Lovers
With a great community behind it, this resource helps you create colors, palettes, and patterns.
Hex Colorrrs
If you're having trouble converting Hex colors to RGB, you should definitely give this resource a try.

3.INSPIRATION
When you're caught in a rut and can't quite figure out what to do on your next project, give these resources a try.
FLTDSGN
Prepare to get inspired flat with this stunning showcase of UI, apps and design websites.
Site Inspire
If you're running out of ideas for your next project, this resource is a must try.
Pttrns
When it comes to mobile UI patterns, you'll be hard pressed to find better inspiration.
Awwwards
You can learn a great deal from the websites showcased and judged on Awwwards.
Crayon
Working on designs for a product or service is a breeze with this resource.
Dribbble
Is a great source of information as well as ideas and inspiration.
Land-Book
Designing landing pages comes easy after browsing Land-Book's gallery of exquisite websites.
One Page Love
One-page websites are complicated work. Thankfully, this resource is made for that exact task.

4.STOCK PHOTOGRAPHY
Need a killer image for your new design project? These are the best sources of free stock imagery.
Unsplash.
Is the place to go for high-resolution photos.
Startup Stock Photos
Offers stock photos with an emphasis on startup themes.
All the Free Stock
A great resource that offers photos but also music and icons. As a plus, all the materials here have Creative Commons Zero license.
Kaboompics
Is another website that offers exquisite photos free for download and use.
Jay Mantri
Apart from being of very high quality, the images this website provides are free to use in whatever manner you desire.
Stock Up
Is one of the best places to find free, stunning stock photos.
Pexels
Is another great resource where you'll always find the images you are looking for.
Death to the Stock Photo
If you like the idea of stock photos sent to you every month, then this resource is exactly what you are looking for.
Function
Is a website that offers packs of photos free for use.
Has over 100,000 free images and videos on their site, with 20,000 of those exclusive to only them. They are also adding new images and videos to their library daily and with the ultimate goal to get to more than 1 million images and videos.

5.TYPOGRAPHY
The sites listed here offer free fonts that can compliment any and every design you might be working on.
Font Squirrel.
Is a great source for free commercial fonts.
DaFont
Offers a huge collection of fonts for free download and use.
Google Fonts
Is a great collection of free, open-source fonts specially optimized for web use.
1001 Free Fonts
Will always keep your designs looking fresh.
FontPark
May very well be the largest collection of free fonts on the internet.

6.FREE ICONS
There is no better place to look for icons than these awesome sites. Give them a try and you will not be disappointed.
MakeAppIcon
Allows you to make app icons for your designs with just one click.
Material Design Icons
Is a great resource of over 750 free, open-source glyphs from Google.
Fontello
From pictograms to web icons, you have it all here.
Perfect Icons
Is a must try when it comes to the creation of social icons.
The Noun Project
Is a stunning collection of glyphs and  icons made by different artists.
Ico Moon
Can generate up to 4000 free vector icons for your every need.
Endless Icons
If you're working on a flat design, this resource is sure to help.

7.Free vector resources
Whether you're looking to inspire yourself or create a base to build your designs from, these resources will surely come in handy.
FreeVector.com
Is a huge vector resource that receives daily updates and has a lot of unique vectors that you can't find anywhere else.
Vector4free.com
Boasting more than 600 free vectors, this website is a hot attraction for anyone in search of high-quality vectors and graphics.
EasyVectors.com
Offers probably the biggest vector collection on this list, with more than 30,000 vector graphics already available and more to be added soon.
FreeVectorDownload
Although less vectors are available than on other sites, these free vectors and graphics are of the highest quality.
VectorPortal.com
Has 7 years of history in providing vector art, and was repeatedly voted as Top 10 free vector source by various other sites.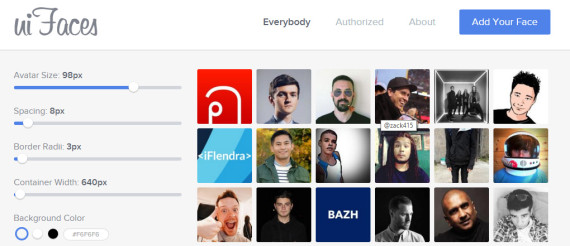 8.Miscellaneous
These tools will help you out with those small and repetitive tasks that naturally come with every design project.
UI Faces
Is a great resource that easily generates sample avatars for user interfaces.
Window Resizer
Allows you to monitor how your design looks on various screen sizes.
Generates names for your design mockups and presentations.
We've handpicked every item on this list. These resources are the very best, and we are keen on finding out what you think of them. We can't wait to read your comments in the section below.
(Visited 4,660 time, 1 visit today)