"I would say my biggest pet peeve related to the industry would be people focusing on technology instead of design, standards instead of users, and validation rather than innovation. Web standards and best practices are noble goals, but all too often in our community people forget they are a means to an end, not the end itself."
– Jeff Croft
ADVERTISMENT:
The Best Deals For Digital Design Assets - InkyDeals.com. Learn More>>
Everyone has to start somewhere. A master has failed countless times more than his apprentice, and there is no shame in that. You achieve greatness by failing, and learning from mistakes. If you dare to take the challenge, be prepared to miserably fail before you manage to hold victory in your hands. This happens to painters, musicians, designers, sculptors, programmers, or any other passion driven work. Lets see how famous architects started their journey and lets get inspired to fail, and win in the long run!
1. Zaha Hadid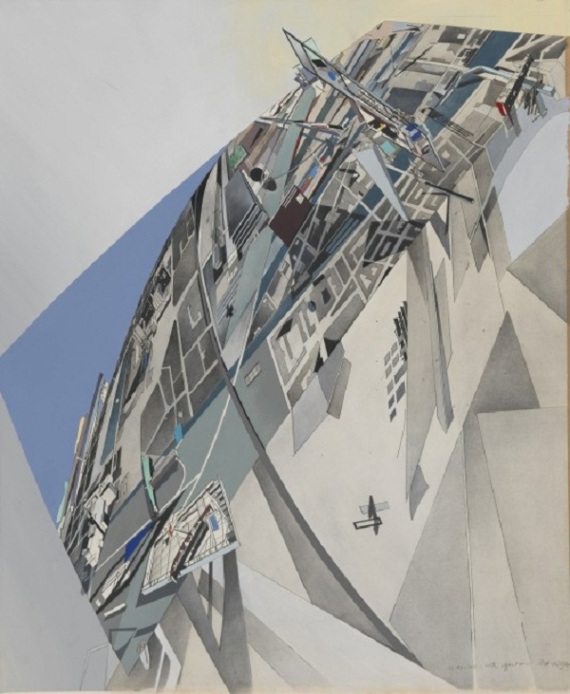 Dame Zaha Mohammad Hadid is an Iraqi-British architect, born on the 31st of October 1950. She has done projects such as the Vitra Fire Station, in Weil am Rhein, Germany, the Bergisel Ski Jump, Innsbruck, Austria, the Bridge Pavilion, Zaragoza, Spain and many other beautiful buildings.
She is internationally known as one of the greatest architects in the world. In 2004 she received the Pritzker Architecture Prize – and by doing so, she was also the first woman to achieve it. Later, in 2010 and 2011 Zaha received the Stirling Prize. Her neofuturistic, powerful buildings that evoke the chaos of modern life are amazing the land as we speak. Zaha is currently a  professor at the University of Applied Arts Veinna, Austria, but that doesn't mean she has quit designing buildings.
Her ongoing projects consist of King Abdullah Petroleum Studies and Research Center, in Riyadh, Kingdom of Saudi Arabia, 2014 Qatar 2022 FIFA world cup stadium, Napoli Afragola railway station, Italy and many others. You can clearly see, she is a busy woman with no time to spare, and no plans on quitting the thing she loves. Expect to see even more greatness from Zaha.
2. Alex Wall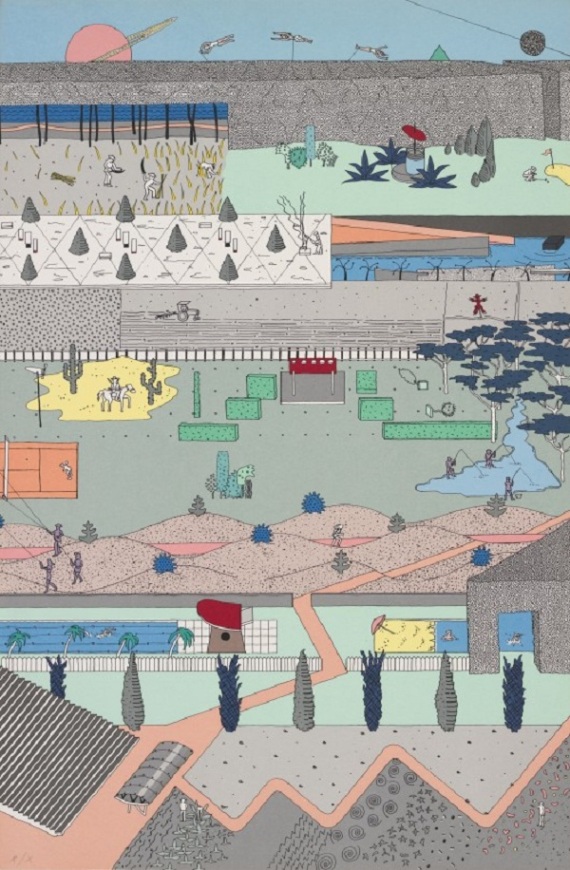 Alex Wall – better known for his work in the field of landscape urbanism is a brilliant architect. He was even one of the speakers in April, 1997 for the first major event to do with landscape urbanism. What's this landscape urbanism that you've been hearing?
Well it's – "a theory of urban planning arguing that the best way to organize cities is through the design of the city's landscape, rather than the design of its buildings. The phrase 'Landscape Urbanism' first appeared in the mid 1990s. Since this time, the phrase 'Landscape Urbanism' has taken on many different uses, but is most often cited as a Postmodernist or Post-postmodernist response to the failings of New Urbanism and the shift away from the comprehensive visions, and demands, for Modern architecture and Urban planning."
So an important job that affects millions of lives on a day to day basis. Yikes! I don't want to be in this guys shoes. All the responsibility on my shoulders, I wouldn't sleep at night because of the fear I missed something, or miscalculated a weight somewhere. But mad respect for Alex for doing what others can't – making our lives more enjoyable, and more safe.
3. Bernard Tschumi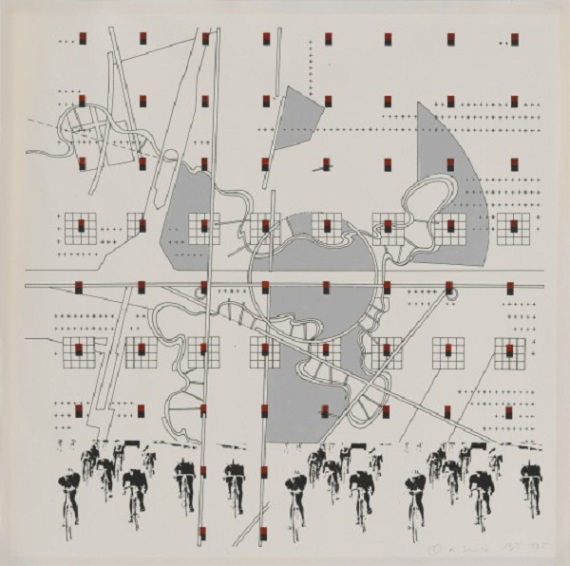 Bernard Tschumi, born on January the 25th, 1944 is a genius architect, awesome writer, and a charismatic educator. He is best know for his work of deconstructivism, which is a – " development of postmodern architecture that began in the late 1980s. It is influenced by the theory of "Deconstruction", which is a form of semiotic analysis. It is characterized by fragmentation, an interest in manipulating a structure's surface, skin, non-rectilinear shapes which appear to distort and dislocate elements of architecture, such as structure and envelope. The finished visual appearance of buildings that exhibit deconstructivist "styles" is characterized by unpredictability and controlled chaos. "
It seems that being an architect runs in the family, because he is the son of the famous Jean Tschumi. Bernard received his degree in architecture in 1969, and since then he has completed buildings around the world, such as Parc de la Villette, Paris France, Alfred Lerner Hall, Columbia University, New York City, New Acropolis Museum, Athens, Greece, Vacheron Constantin Headquarters, Geneva, Switzerland and many more. Although he seems to have been retired for some time now, we hope that he is planning something marvelous for us.
4. Frank Gehry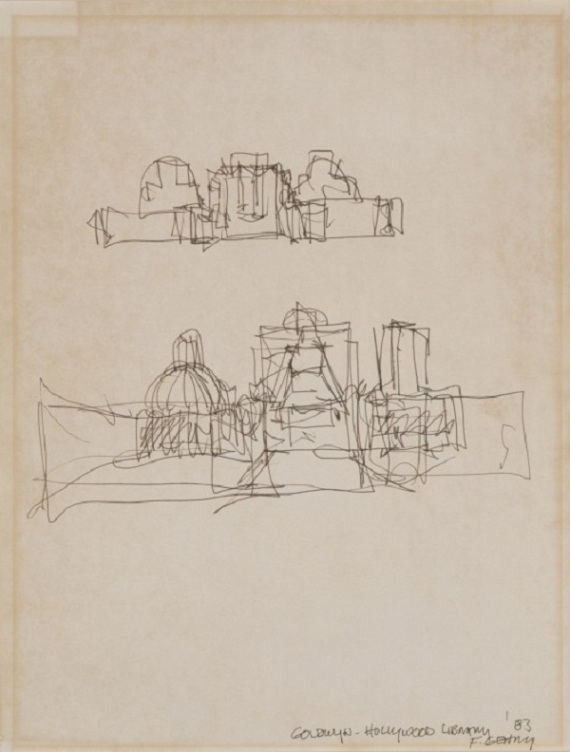 Frank Owen Gehry – a legend; people have been visiting his private residence to admire it, and his house has become a tourist attraction. Born on the 28th of February, 1929, in Toronto, Ontario, Frank has achieved excellence through his passion of architecture and his love for deconstructivism. His most famous works are the titanium-clad Guggenheim Museum in Bilbao, Spain, Walt Disney Concert Hall in Los Angeles, New World Center in Miami Beach and many more beautiful designs.
He has won numerous prestigious awards like the Pritzker Architecture Prize, Praemium Imperiale, and in 2014 he has also won the prince of Asturias Award, among many others. What can you say about a man that has achieved such greatness and has become an icon, a symbol of ingenuity. Gehry has been labeled as a starchitect – "a portmanteau used to describe architects whose celebrity and critical acclaim have transformed them into idols of the architecture world and may even have given them some degree of fame amongst the general public.
Celebrity status is generally associated with avant-gardist novelty. Developers around the world have proven eager to sign up "top talent" (i.e., starchitects) in hopes of convincing reluctant municipalities to approve large developments, of obtaining financing or of increasing the value of their buildings. A key characteristic is that the architect's designs are almost always "iconic" and highly visible within the site or context. As the status is dependent on current visibility in the media, fading media status implies that architects lose "starchitect" status—hence a list can be drawn up of former "starchitects".
Achieve greatness, one step at a time; Don't be afraid to fail, only those who can get pass the triviality of failure can accomplish their dreams. If you have any favorite architect that didn't made our list and wish to tell us, you can do so by posting in the comments section below. We would love to hear from you!
Editor's Note: This post was originally published in December 2013 and has been completely revamped and updated for accuracy and comprehensiveness.
(Visited 1,763 time, 1 visit today)