I'm still keeping it short and to the point, guys. Meanwhile, you can check out the never-ending stream of *high-pitched voice* awesome vector freebies on our blog. Look up and to the right and enter the magic world of high-quality freebies, or just subscribe to our RSS feed and we'll keep you posted with whatever's new and cool.
So what are we looking at today? I've come across an interesting little infographic from HOW Design, which colorfully establishes what the design jobs and career salaries are for 2012. They also post the Behance Job List, where you can find great opportunities in the domain. So all in all, their Design Jobs section is worth checking out. You can also read more about outsourcing and finding jobs as a freelance designer – the basics and some interesting statistics – here.
ADVERTISMENT:
The Best Deals For Digital Design Assets - InkyDeals.com. Learn More>>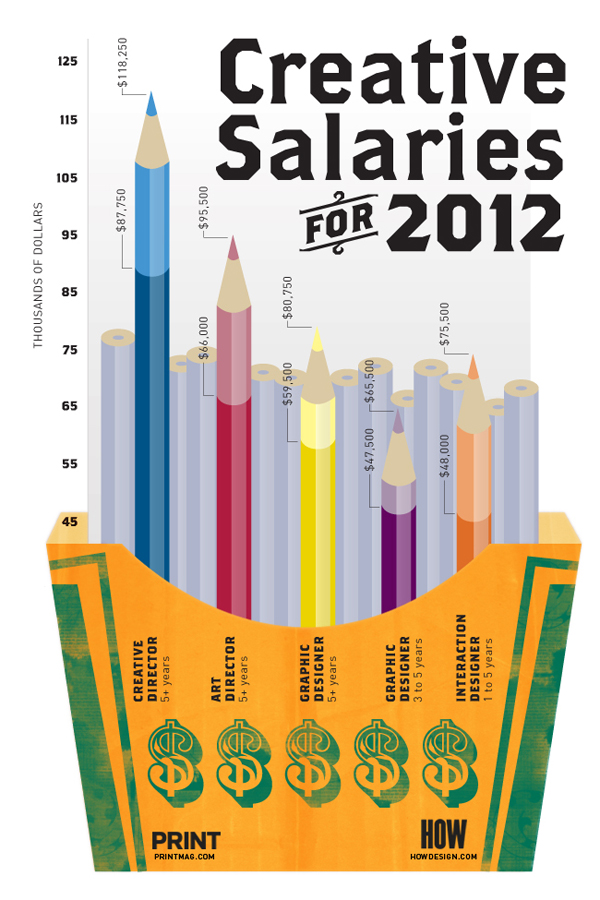 I'm curious if you think this infographic is accurate, so why not drop us a line about it in the comments section? It would also make us really happy, you know.
(Visited 426 time, 1 visit today)