"My knowledge of science came from being with Carl, not from formal academic training. Carl gave me a thrilling tutorial in science and math that lasted the 20 years we were together." – Ann Druyan
As a designer, no doubt you are well familiar with the Adobe suite. It is versatile, and has made designer's lives a whole lot easier. More so, Adobe brought design to a whole new level, making it accessible to more people, and allowing fresh ideas to to seep in.
ADVERTISMENT:
The Best Deals For Digital Design Assets - InkyDeals.com. Learn More>>
But no matter how familiar you are with the suite, the fact of the matter is that as long as you live, you learn. The Adobe Creative Suite has lots of features to use when designing. Whether it is a logo, a type, a website, an icon, or just editing a photo, Photoshop and Illustrator have become the go-to tools for most designers because of its extensive tool and features list.
To help you learn how to use as many of these as possible, we make monthly roundups of some of the best tutorials we can find that month, and now it is time for the Illustrator and Photoshop tutorials roundup for May.
If you want to check out the March roundup, please click this link, here.
1. Adobe Illustrator and Photoshop Tutorial: Create an Amazing Abstract Artwork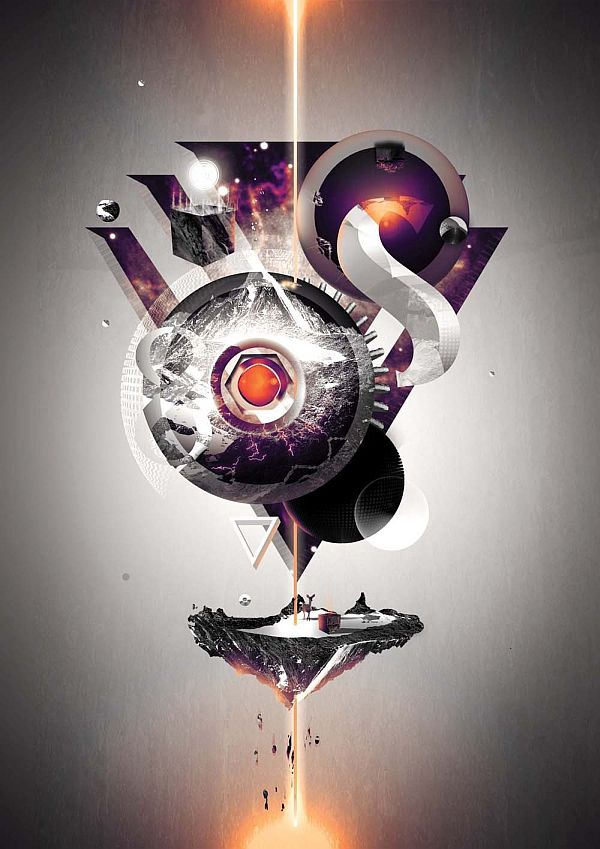 Abstract art is not as easy to pull off as it might first seem -not good abstract art, anyway-.
In this tutorial, Rob Shields walks you through the necessary steps you need to take to make a well balanced piece of abstract art. This means showing you how to give certain elements more prominence, and allowing you to make your own mistakes, as mistakes are an integral part of the creative process.
2. How to Create a Nice and Simple Clipboard in Adobe Illustrator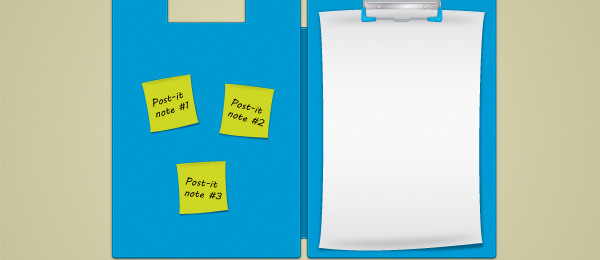 This tutorial will teach you how to make a simple and clean clipboard. You will be using the Appearance Panel to create shadow and lighting, so as to give the image a bit of depth, and you will also be using envelope distort to make a conical gradient.
3. How to Draw a Cute Pirate Character in Adobe Photoshop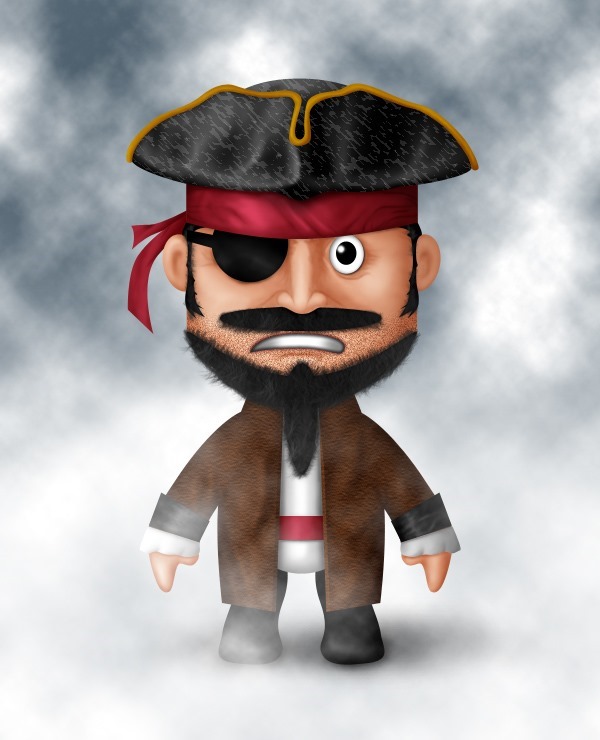 Here you will learn how to make a cute pirate character in Adobe Photoshop, just like the title says. You will be using shape layers, understanding the highlight and shadow, and paint manually, using the Brush Tool.
4. Create Vector Animal Type in Adobe Photoshop and Illustrator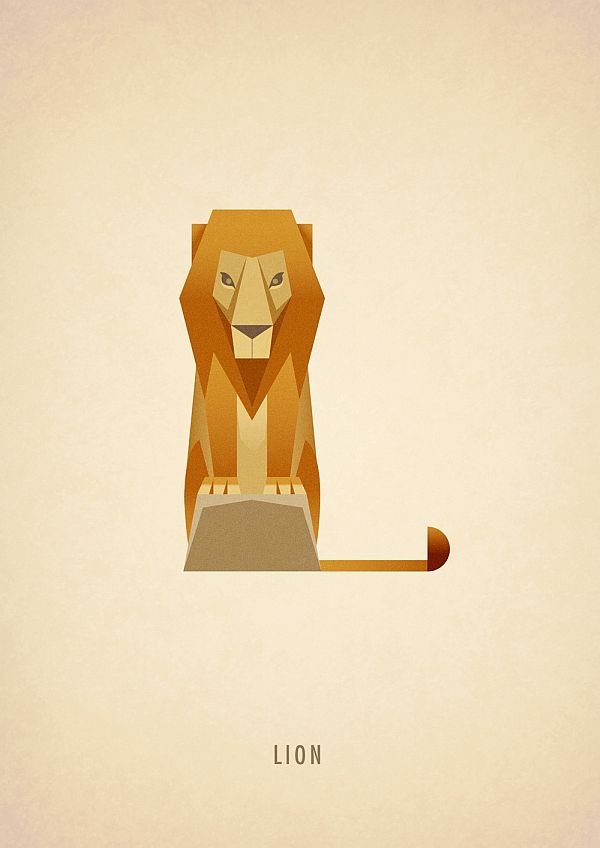 Marcus Reed's Animal Alphabet project came about from wanting to make a fun and engaging way to help kids learn about animals and the alphabet.
He used geometric shapes and symmetry to create this type, and in this tutorial, he shows you all the steps he took, by using one of the letters as an example.
5. How to Create Detailed Gothic Linework Typography in Adobe Illustrator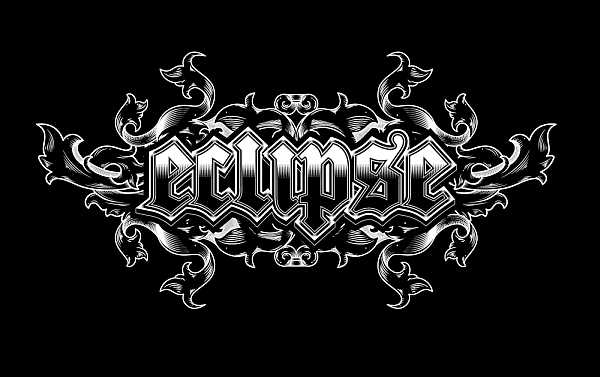 By doing this tutorial, you will be able to master creating a gothic blackletter font, with several black and white elements. You will also learn how to make as a range of tones with detailed linework, to create a cool gothic style design, excellent for things like heavy metal band logos or assorted clothing.
6. Create a Fun Cartoon Character Face in Adobe Illustrator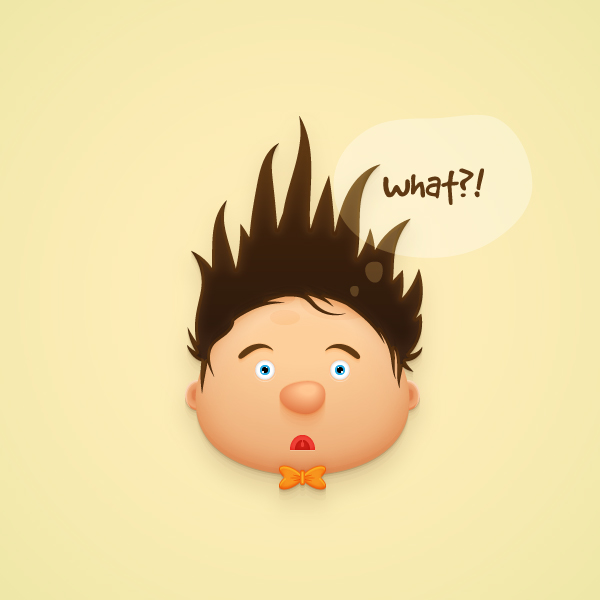 This article takes you step by step in creating a funny looking cartoon face, using Adobe Illustrator.
You will be learning how to setup a grid, and how to create two simple art brushes. Also, you will be learning how to use the blend tool and Appearance Panel to create ears, eyes and eyebrows, and how to use the Pucker & Bloat and Zig Zag effects to create little details on the character.
7. Make a Grumpy 3D Bear Watching TV in Adobe Photoshop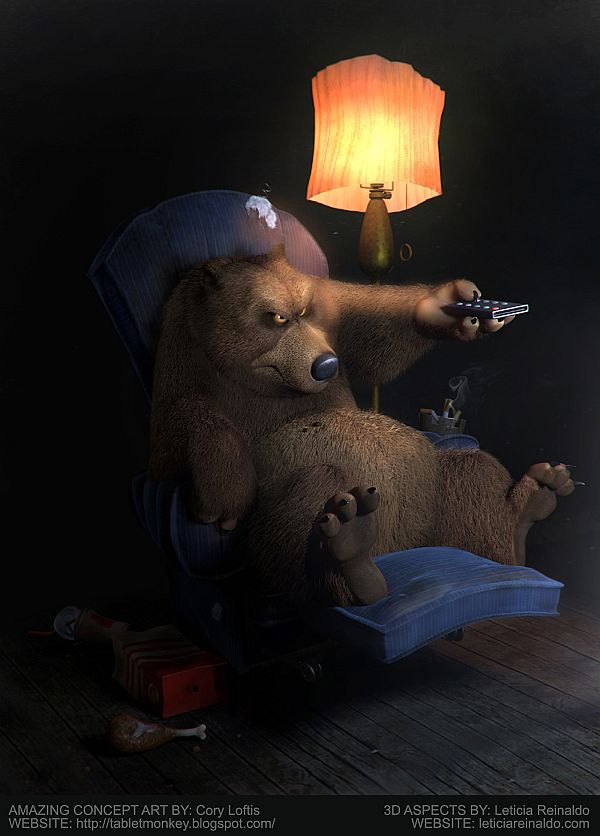 This is a real long tutorial, but the end result, as you can see, is absolutely amazing.
The image and the tutorial are done by Leticia Reinaldo, who took a character design from Cory Loftis, and turned it into an absolutely stunning 3D image. Throughout the tutorial, she will be explaining step by step what you need to do to create the image as she did, as well as giving you a look at how she chose and studies the subject.
8. Dragon Logo with Metallic Effect in Adobe Photoshop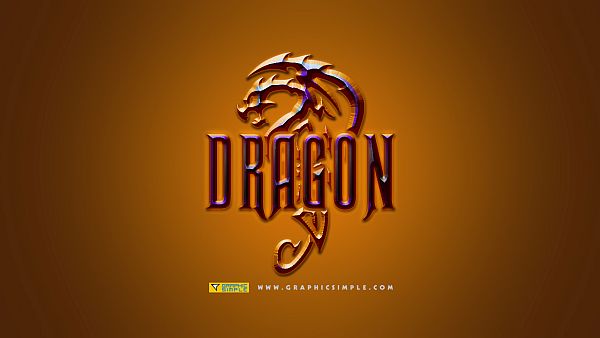 Since the previous tutorial was a real long one, the next one is going to be very short.
In 8 extremely simple steps, you will learn how to make a logo with a metallic effect, using only a couple of layer styles.
9. How to Make Objects Look 3D in Adobe Illustrator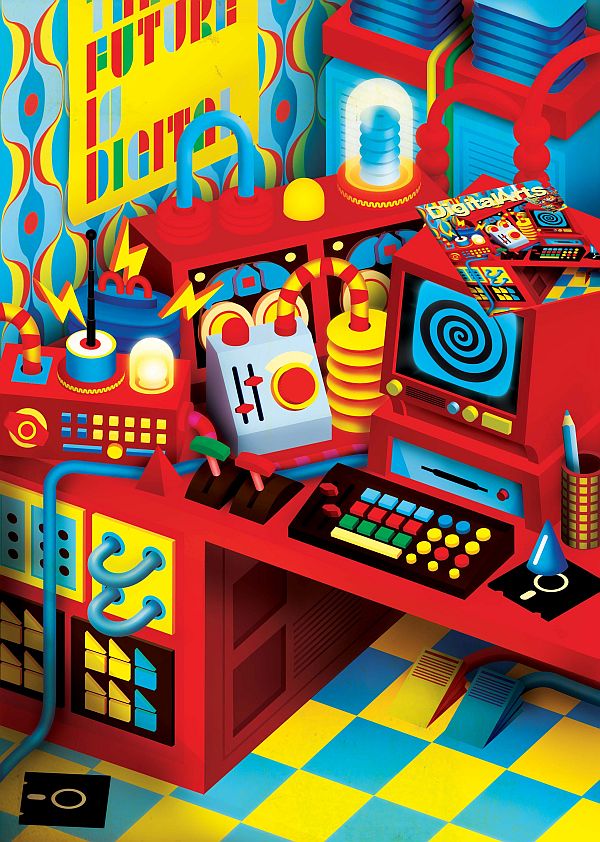 Putting vector art on its head, Thomas Burden, aka …there will be unicorns, made this terrific tutorial, in which he shows us how to create a stunning vector illustration, with a discreet, yet powerful, 3D effect to it.
Using a few basic Illustrator function, you will learn how to make a fantastic image of a room filled to the brim with cartoony, retro computer technology.
10. Create a Coffee Mug Design in Adobe Illustrator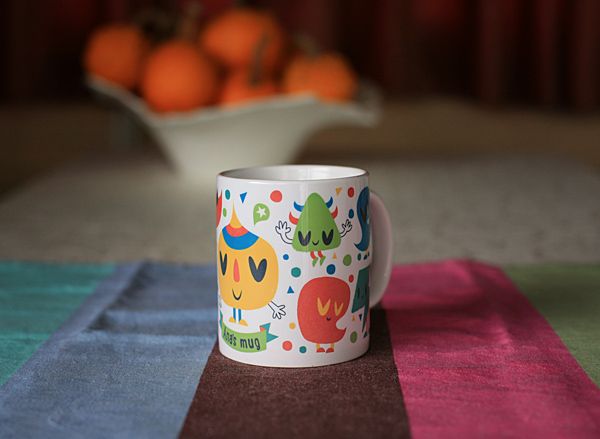 This is a very specific tutorial, as it teaches you how to make make design for an actual tangible product. We all like coffee, and we are sure that there's lots of you out there who have a special relationship with their coffee mug, so we thought this would be a really cool tutorial to do, if you want to make a mug that is well and truly your own.
11. How to Create Foam Textured Text or Shapes in Adobe Photoshop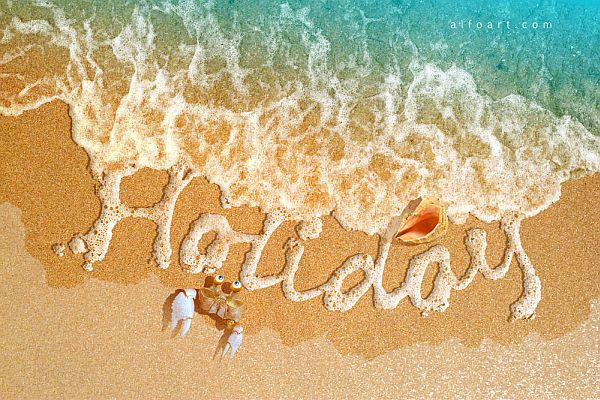 In just a few easy steps, this tutorial will teach you how to make a foam textured shape or text, using some of Photoshop's most basic functions. You can, of course, apply what you learned in this tutorial in creating other kinds of textured shapes and text.
12. Making of Alice in Wonderland by Yuo Tengara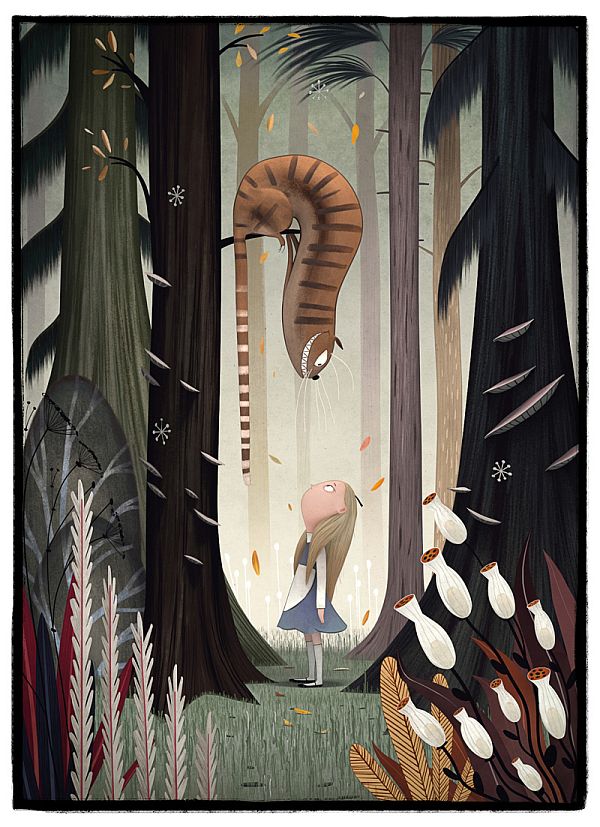 At first glance, you could be forgiven for not noticing the subtle 3D effects in this image. Once you do actually notice them, we are betting you are going to be as awestruck as us at how wonderful they make the image look. Like Leticia's image earlier, Yuo's is inspired by an illustration done by Julia Sarda. Also like Leticia's, Yuo's tutorial is a bit long, but definitely worth it.
13. The A to Z of Adobe Photoshop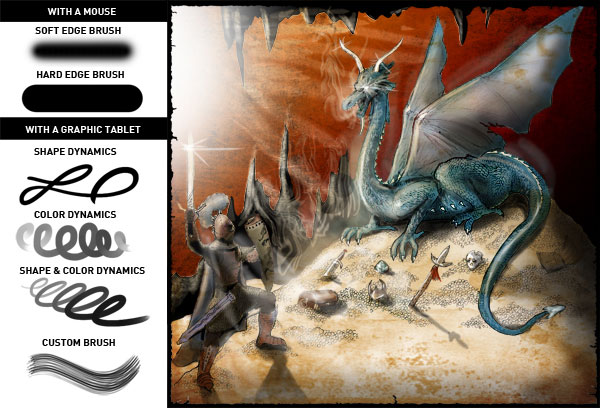 Not quite a tutorial, we admit, but it is an absolutely marvelous learning resource for both experienced users, and people who just clicked the Adobe Photoshop icon for the first time. It is a list of all of the functions and tools available in Photoshop, and each comes with a link to a tutorial that shows it in action, so it is, in fact, not a tutorial, but lots of tutorials.
That wraps up our May roundup. We hope you will find these tutorials useful, and that they will help you creating even more stunning designs. Leave us your thoughts on this list, and how any of the tutorials helped you out, in the comment section below.
(Visited 2,895 time, 1 visit today)