"What makes a child gifted and talented may not always be good grades in school, but a different way of looking at the world and learning." – Chuck Grassley
About 200 years ago (give or take) it was a real risky choice, making your living out of producing images. Painters were, mostly, starving bohemians that sold their works for a meal or something to drink, and the few that did have success where mostly born into it.
ADVERTISMENT:
The Best Deals For Digital Design Assets - InkyDeals.com. Learn More>>
Now, in an age where basically everyone has access to information, everybody wants art. Whether its personal or commercial art, now there is indeed a market for it, and you do not have to be royalty or bourgeois to make money out of art.
The process of making art has also come a long way. Toulouse Lautrec made posters for the Moulin Rouge using pencils and paints, today we use digital photographs and Photoshop, both things that would be pretty hard to explain to monsieur Lautrec.
That neatly brings us to the two most used software in the Adobe suite, the Adobe Illustrator and Adobe Photoshop.
As a designer, they are your trusted tools. Your hammer, your chisel, your brush. Day in and day out, you open these programs and create images, either for artistic purposes, or commercial ones. And the reason you do this, aside from being an artistic individual, is that both are really versatile, competent programs, and have been the industry standard for more than two decades now (close to three, seeing as Illustrator is three years older than its sister).
The Adobe suite puts a huge number of tools at your disposal, and there is virtually nothing you can not do using it, only problem is that, being such a versatile tool, it really is hard to master.
That's why every month we make a roundup of some of the best Illustrator and Photoshop tutorials out there, so that every month you get to have a little crash course, and become just that little bit better at using the software, and of course, so you can get a bit of design inspiration. Nothing helps the imagination like knowing you can do something.
So, without further ado, here are the tutorials we will be showing you today.
1. Create a Fashion Mixed Media Portrait in Adobe Photoshop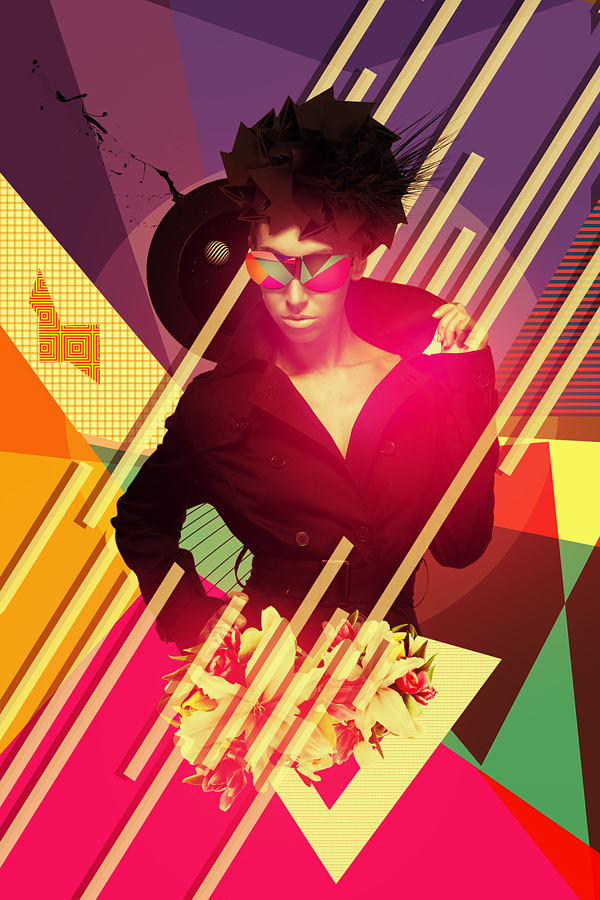 Admittedly, the picture itself is pretty kitsch, there is no denying it. But the purpose of a good tutorial is showing you step by step how to make a pretty image someone else already made. Its true purpose is showing you how to use certain functions or tools, so that you can master them and create your own works, that will hopefully not look quite as kitsch. If you are not aiming for kitsch, that is.
In this tutorial you will be using how to work with abstract elements, and how to create patterns and play with shapes and colors. The difficulty level is intermediate, and you should be able to finish the tutorial in about two hours.
2. How to Turn a Sketch into Vector Art in Adobe Illustrator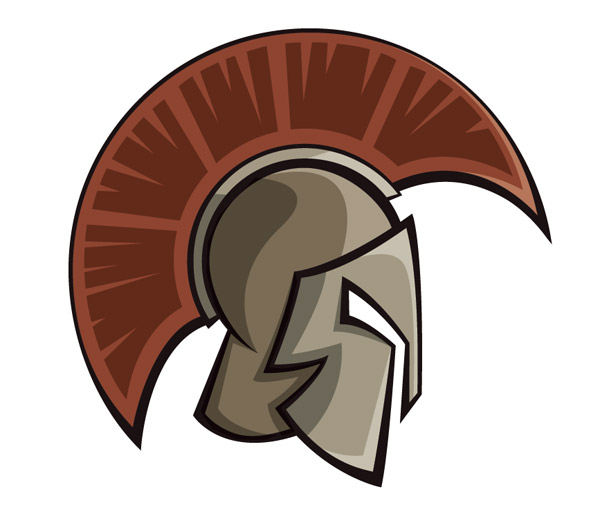 Turning a rough sketch into a crisp vector image can be a pretty daunting task, but there's nothing quite as pleasant as seeing the image you have in your head materialize, especially knowing how it initially looked when you first made the pencil drawing on paper.
This step by step tutorial will show you how to turn your concept art into a gorgeous vector image, so that, in the future, you can quickly duplicate the results, and start churning out more and more of these lovely graphics.
3. 3D Effects in Old Photo using Adobe Photoshop and After Effects

One of the coolest gifts that digital has given to us is the possibility of creating a motion picture out of a regular motionless picture.
This video tutorial will show you how to do just that, by splitting an image into three layers, namely foreground, middle and background, then using After Effects to animate camera movement and focus distance, creating the illusion of a moving picture with an added dimension.
4. How to Create an Animal Portrait from a Reference Photo in Adobe Illustrator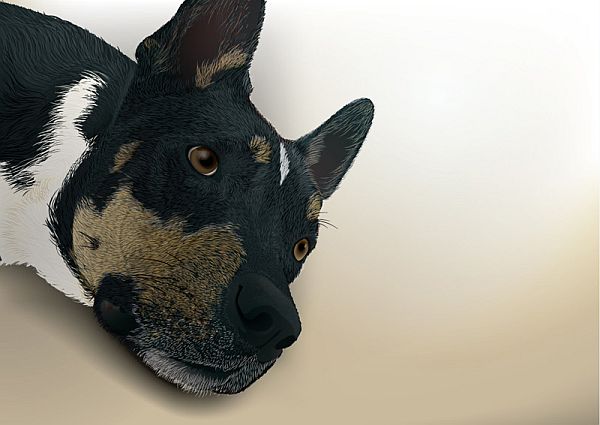 Yuka Uemura from Queensland, Australia made an absolutely stunning portrait of her dog, Kaky, which she posted on the Illustrator Facebook channel. Public reaction was great, so she graciously made a tutorial so other people can see how she made the portrait look as good as it did.
5. How to Create a Ghost in Adobe Photoshop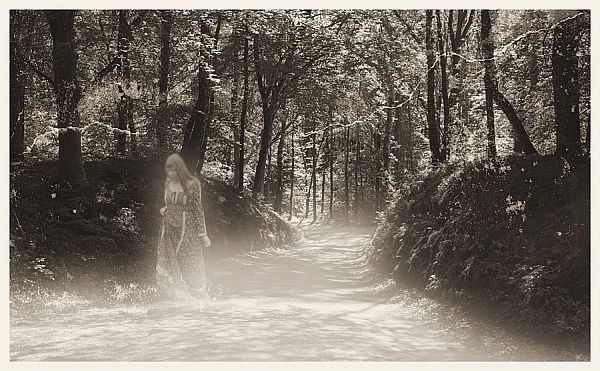 Creepy images are a favorite of many Photoshop users, but it can be hard to pull off, and when you don't pull it off, the results are frighteningly horrible.
To make sure you will not have people laughing, instead of screaming, take some time and check out this detailed tutorial that shows you how to pull off creepy ghost photos. Part 2 of the tutorial can be found by clicking this link.
6. How to Create an Abstract Isometric Cityscape in Adobe Illustrator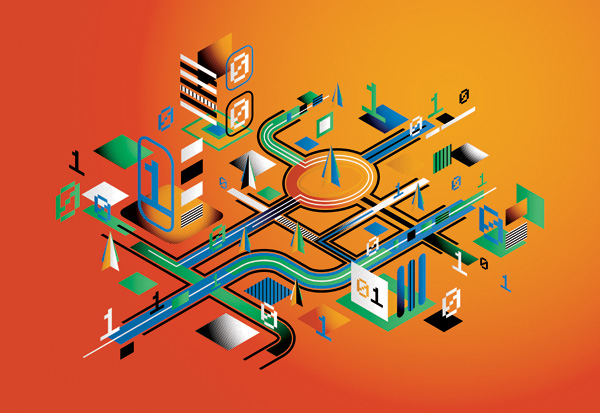 Isometric style illustrations have something that vector images just do not have, and that something "retro nostalgia goodness". Looking at this images reminds us of Royksopp's "Remind Me" (of the video, to be more precise).
This is a two part tutorial, but the 2nd part deals with making this image a magazine cover and inner spread with mock-ups, so all you need to actually make the image is in the tutorial presented in this article, but feel free to check out the InDesign tutorial, if you want, by clicking the link above.
7. Create a Fantasy Tree Woman Scene in Adobe Photoshop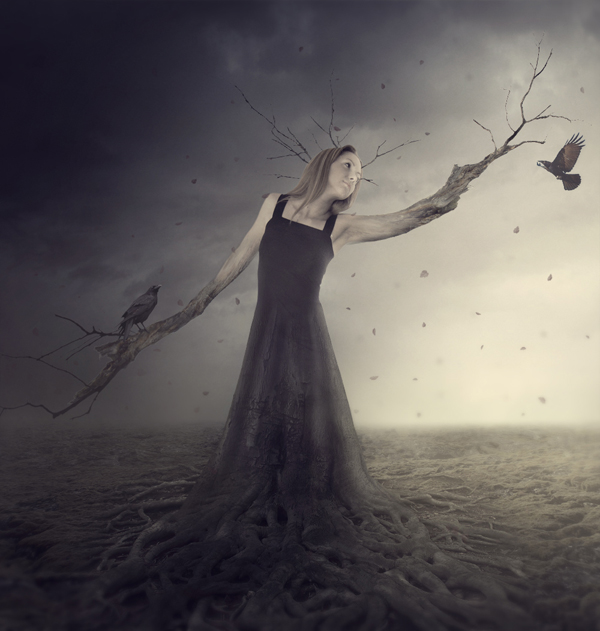 Fantasy scenes are always cool when done right, being pretty darn close to the type of thing you could maybe make an exhibition out of. If not, there's always a market for creating book covers for second rate fantasy novels.
Here you will be learning how to make a scene feature a tree woman by using techniques such as blending and masking. You will also be using the brush tool, adjusting color and learning a thing or two about working with groups, all in the span of about three hours.
8. How to Design Symmetrical Character Art in Adobe Illustrator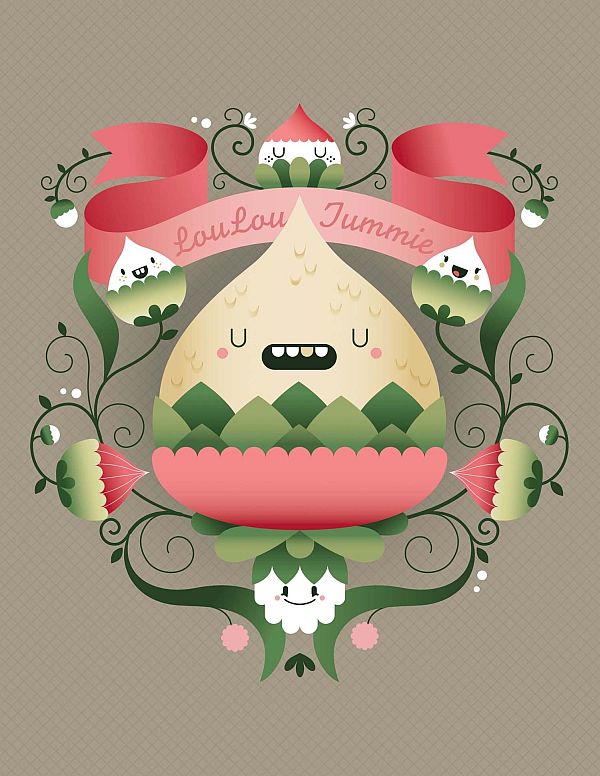 Yet another vector tutorial for you, now, because that is where the Adobe Illustrator truly shines. Here you will learn how to make funny character designs in vector form, learning useful techniques that you can apply to any for of vector illustration.
The tutorial should take up to 5 hours, and you will need to get some reference images so can can do a rough sketch to base the tutorial on.
9. How to Create and Ornate, Vintage Poster Design in Adobe Photoshop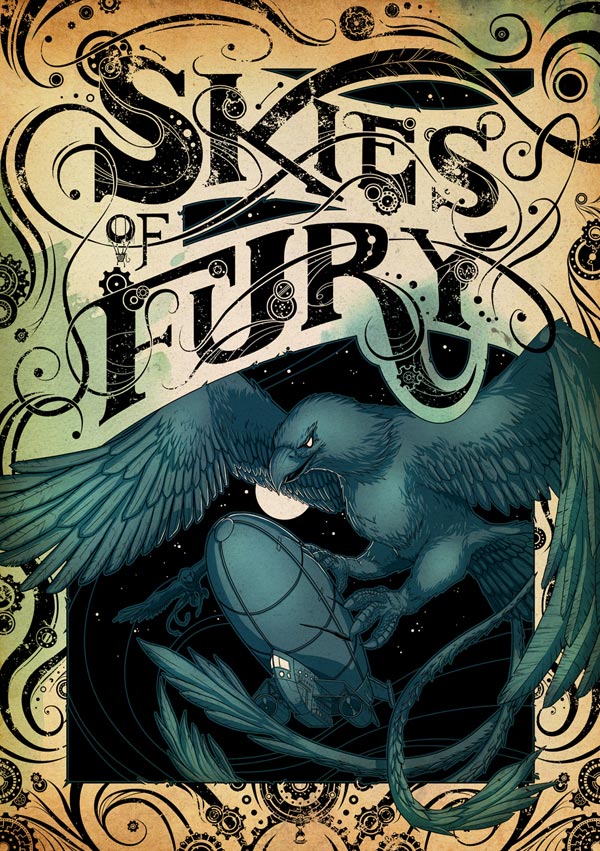 This is another long tutorial, once again taking up around five hours of your time, but you can rest assured that it most certainly won't be five hours wasted.
Here you will be taken through every step required to create a fantastic vintage poster, starting from  planning the piece, to designing the typography and borders, so you will be learning a lot of really useful techniques that will help you in absolutely any other project.
10. How to Create a Stunning Diamond Icon in Adobe Illustrator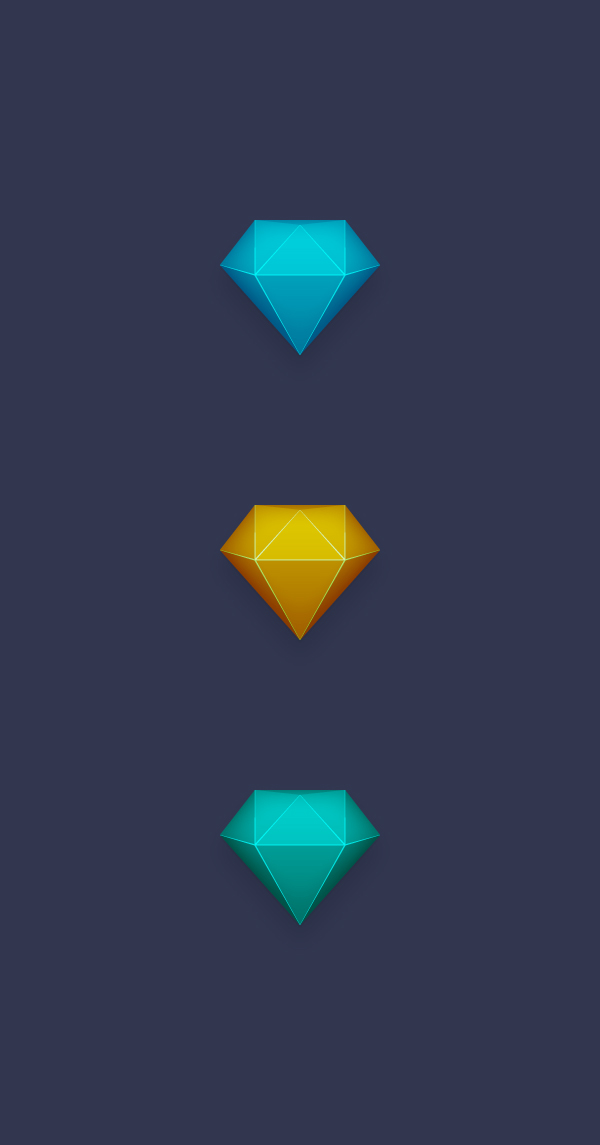 Our last entry on this list is a simple, 45 minute tutorial that teaches you how to make icons. In this case, you will be learning how to make a diamond icon, using Basic Tools & Effects, and Transform & Blending techniques to color or recolor the diamond, and give it a discreet glowing effect around the edges.
That wraps up this month's tutorial roundup. We hope that these tutorials will teach you a few useful things about working in Illustrator and Photoshop, and that your newly acquired knowledge will help you in your artistic endeavors.
Don't forget to tell us what you thought of our list, in the comment section below, and feel free to check out last month's tutorials in our February roundup.
(Visited 1,938 time, 1 visit today)