Solène Debies is a French illustrator based in Nantes, Paris. After completing graphic arts studies in Nantes, she became an illustrator and since the start of her career in the early 2000s she has developed her own unique style. Because her work as an illustrator goes hand in hand with her taste for traveling she draws women in interesting settings like Paris, New York or India. Solène is so dedicated in this regard that even her site reads:
[pixel77_quote type="1″ quote='"Her heroines are feminine, elegant, and mischievous and evolve in stylized backgrounds and architectures."']
ADVERTISMENT:
The Best Deals For Digital Design Assets - InkyDeals.com. Learn More>>

Solène has worked with some of the most reputable names in the business throughout her career. Solène has worked with most of the most reputable names in the business throughout her career. Her portfolio boasts names like BIBA magazine, ELLE (India), GALA, Babytalk magazine (US), Marie-Claire group, Simon & Schuster (US).
She has also worked with the likes of Givenchy, Tupperware, Nestlé, Delsey, the Indian stylist Pernia Qureshi, Essilor, Galeries Lafayette, Paypal and Lancôme to name a few of her clients.
Victor: Tell us something about yourself and what defines you.
Solène: 
I'm an illustrator who likes to draw characters, particularly women. Since i also travel with my family every year, I like to sketch women all around the world, from Parisians to Indians  or new Yorkers !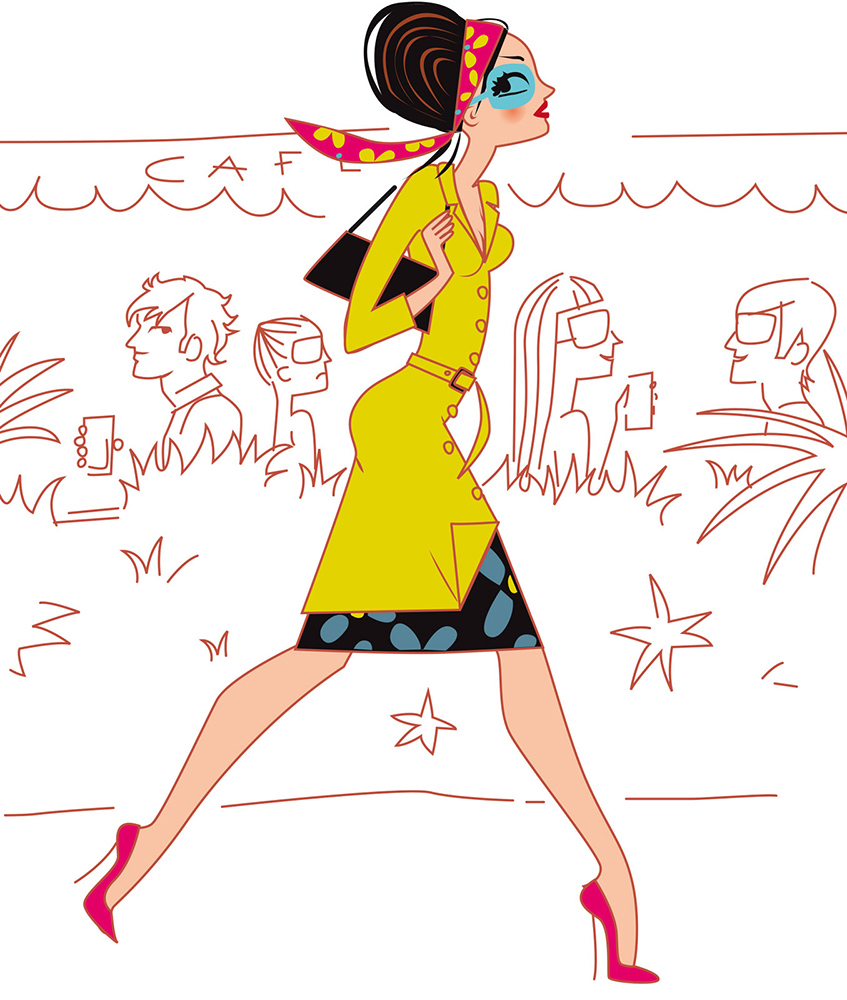 Image Courtesy of Artist Solène Debies
V: Do you have any hobbies? How did you start and what did you gain from pursuing 
them?

S: Yes, my husband, my 2 daughters and I are travel addicts. So we leave every year for 3 months to visit a part of the globe, in Asia, Europe or America. Those travels are very important to me because i feel new atmospheres, new colors, new characters, new fashions and styles… That I can later  use in my illustrations.


V: What is the most important aspect of your business ?
S: 
To know what I like to do, and what i want to do. So the clients contact me and order from me pieces of work that I enjoy doing : you can't find anything else on my website…
So after more than 15 years, my "business" is still a pleasure, and i think that people feel it in my illustrations. If people feel pleasure in my illustrations, my  clients are happy, and I'm happy ! That's the most important thing.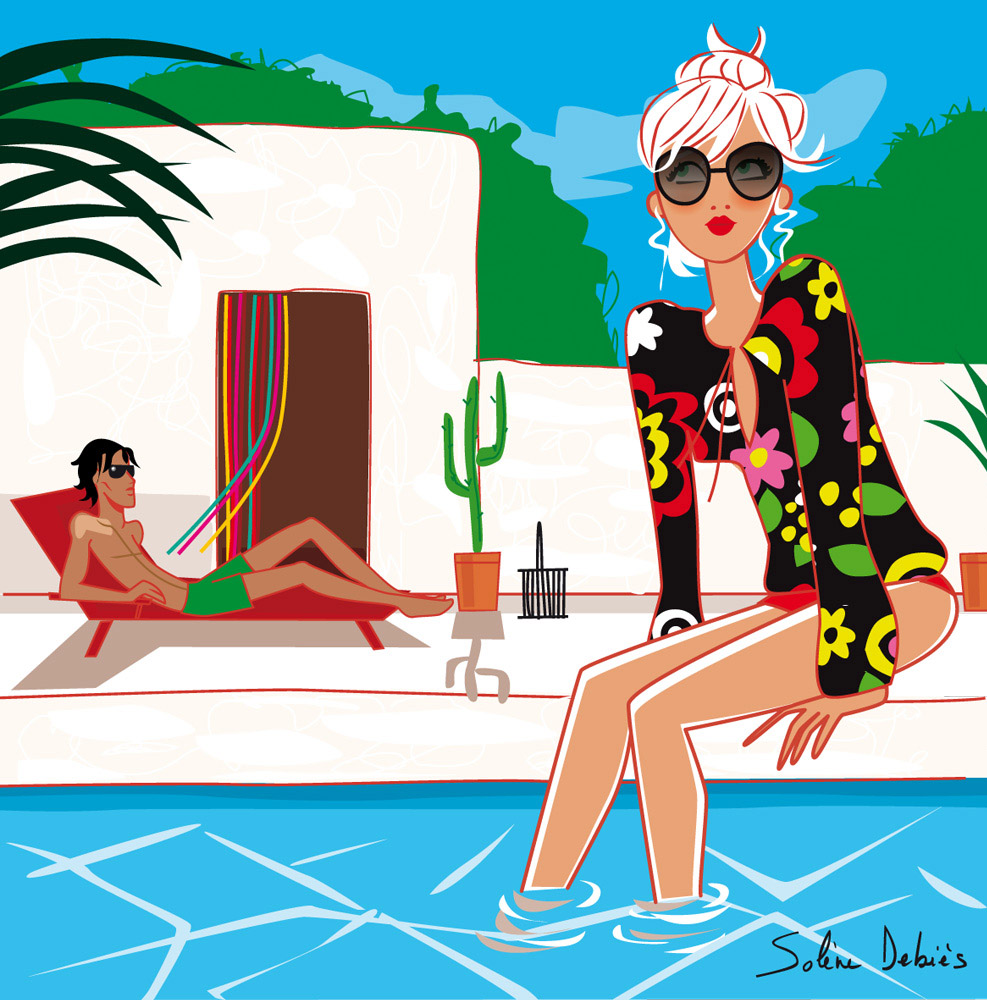 Image Courtesy of Artist Solène Debies
V: What do you believe are the most important projects you have worked on?
S: 
In 2005, I met the creative staff of Elle magazine India in Mumbai. I worked with the magazine for 8 years and had real creative freedom on interesting subjects concerning the Indian society. I think this long project was the most important to me.


V: What made you realise your future would be in this line of work ?
S: 
I was working for pleasure, on subjects which interested me, like women in Indian society, and working with the Indian creative staff was extremely rewarding. I mixed my 2 hobbies : illustration and travel…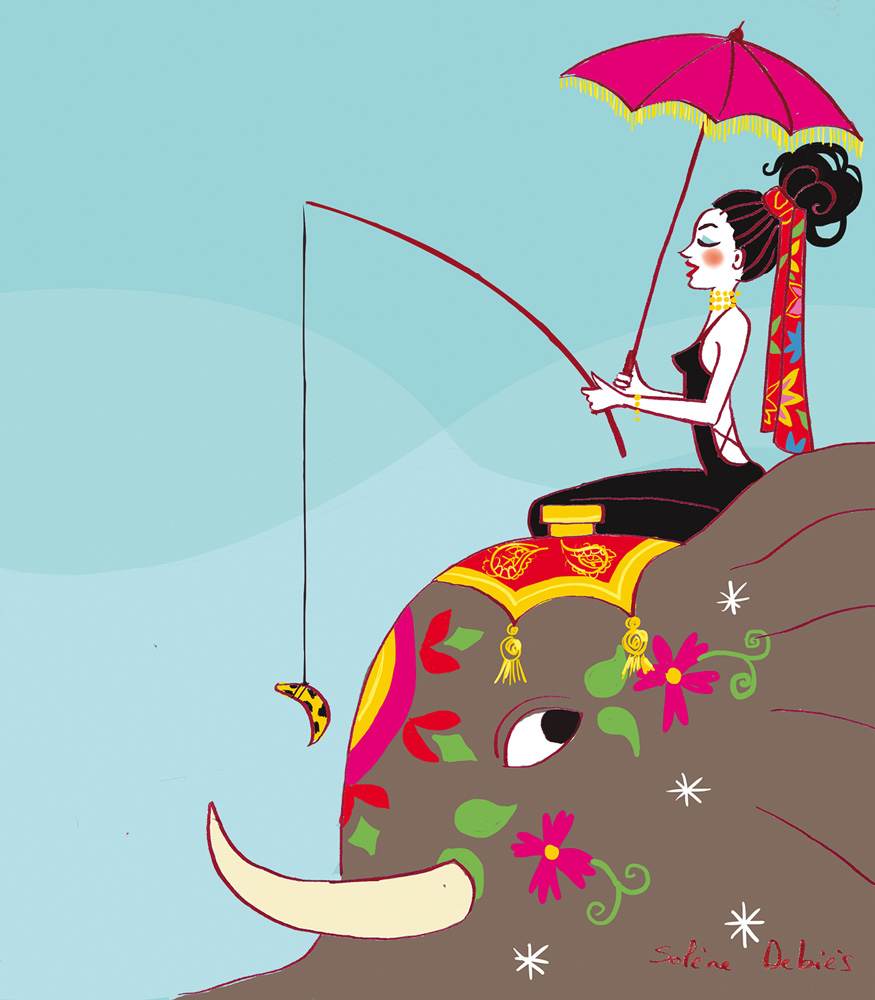 Image Courtesy of Artist Solène Debies
V: Where do you see yourself in the next 10 years ?

S: I think I will continue to live in France (I live most of the year in Nantes, a place i really like, close to the Atlantic coast,)  and  continue to travel with my family the other part of the time. But sometimes, when we're traveling, we see places to live and meet really nice people… So I prefer to think where I'll be next year, but 10 years from now is so far away !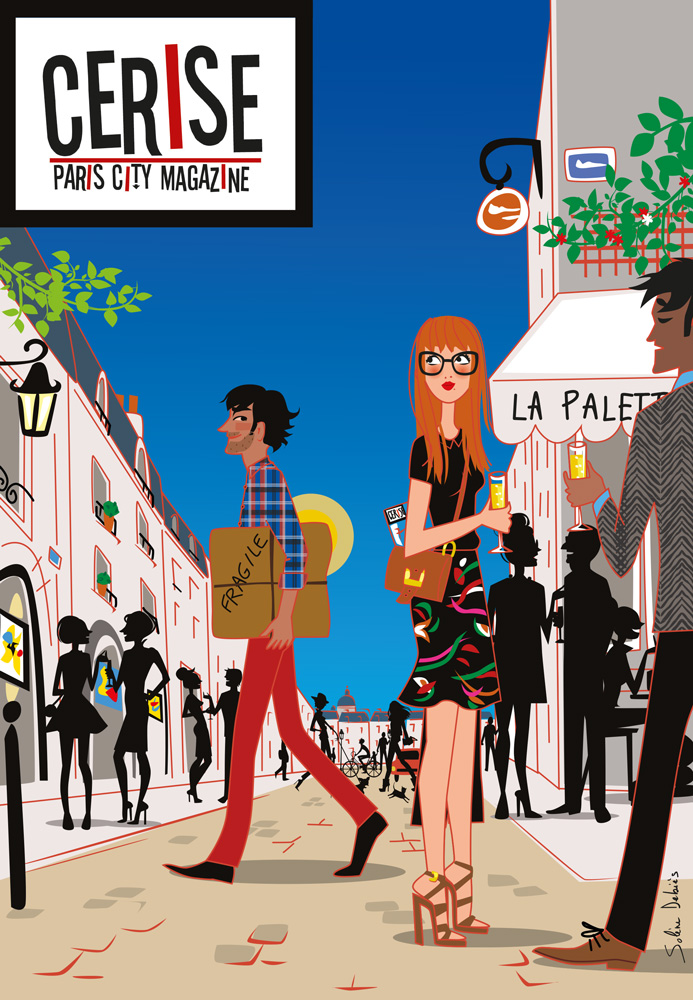 Image Courtesy of Artist Solène Debies
V: Is there something you'd like to change in society globally ?
S: Of course! I'd like to help women to become more confident in themselves. This concerns many countries that I know of, like in Asia or central American countries, but also and particularly in France, where women are not so free as it would seem. That's why I'll always try to draw women who are beautiful but also intelligent and voluntary. It's also the same thing for their men : men and women can only be free together! We share a common destiny!
If you enjoyed Solene's works you can check out more on her website. Please write down in the comment section below if you have any questions or messages for her, and I will make sure to pass them along.
(Visited 987 time, 1 visit today)