"You can parody and make fun of almost anything, but that does not turn the universe into a caricature."
 – Bernard Berenson
ADVERTISMENT:
The Best Deals For Digital Design Assets - InkyDeals.com. Learn More>>
Mahesh Nambiar is an Indian artist, based in Kerala, and he is a lead animator at Auryn Inc. He manages to caricature famous people in a way that is funny, and also real. They don't seem insulting, like the majority of caricatures, they tend to be just plain funny.
Want to see Mahesh' work? Well you can do so by going onto his blog, and gawk at his pieces or you can scroll down to check some of them: from Snoop Dog (ahem, sorry, Snoop Lion), to Daniel Craig, Jackie Chan and even Dalai Lama – there's no stopping Mahesh and his creative "targets". So let's get down to business and make our day a whole lot better.
1. Jackie Chan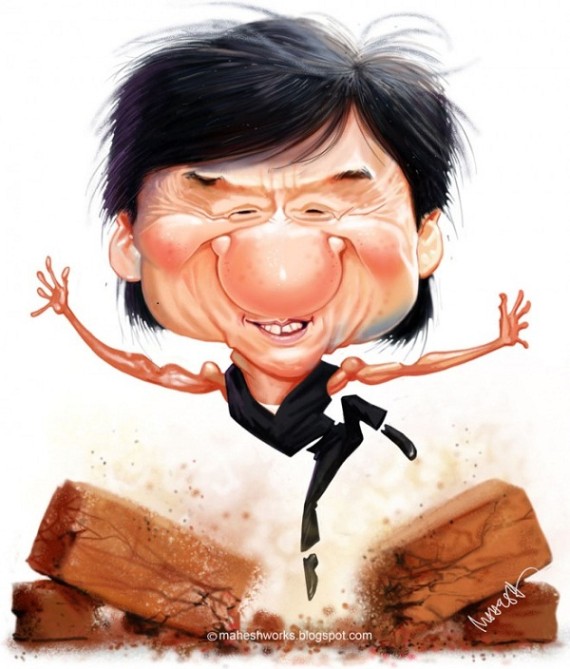 You remember Jackie from "Rush Hour", "Shanghai Knights", "The Tuxedo" and, of course, my favorite "The Medallion". What? Jackie Chan is an awesome guy, and his movies are filled with fighting scenes, and are pure entertainment. He does his stunts also!
2. Snoop Dog ( Lion)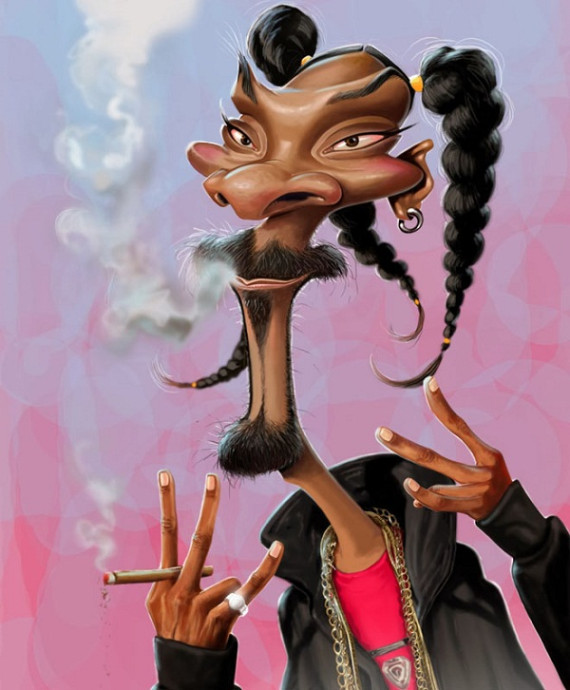 Snoop Dog or Lion, or whatever he is calling himself nowadays, has smoked himself out of this world. Soon, we will see his transformation into a mythical beast, he will be known as – Snoop Chimera, the one and only shizzle fo the nizzle bizzle drizzle and something else that ends with double z's and l, and possibly an e.
I have the utmost respect for this man, and his music, but he has gone crazy, and when I say crazy I mean he has surpassed Prince in crazy. But c'est la vie, you can call him eccentric, you can call him non-conformist, the man that doesn't abide by the rules. I just call him silly puppy.
3. Daniel Craig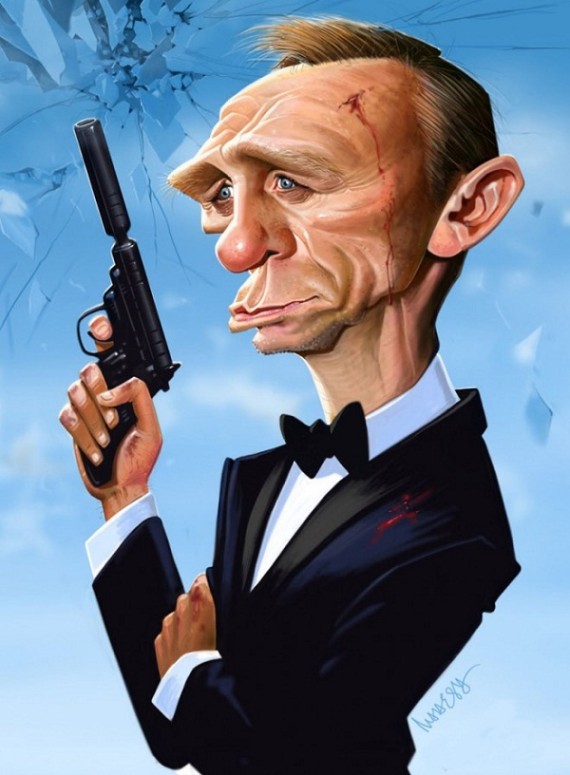 Daniel Craig is the best James Bond since Sean Connery. But I do concur, and I do realize that it is time for a change, and we need a new Bond. The ones with Craig in them were too dark and gritty, and the ones with Pierce were just silly.
I want another Sean Connery franchise; something that just emanates sophistication, charisma, and all around badassery.
4. Dalai Lama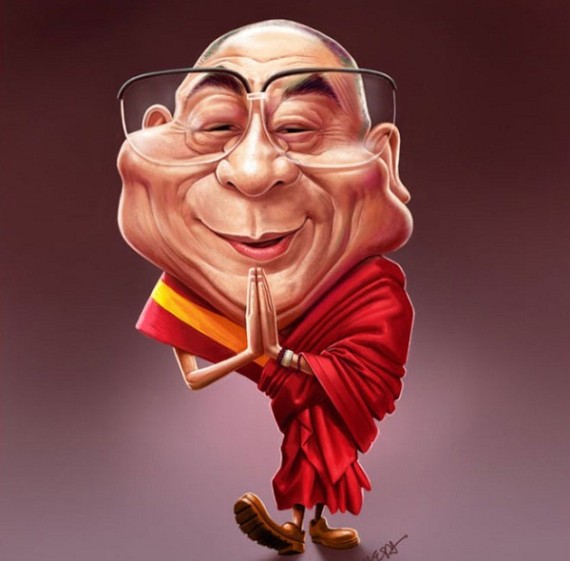 For those of you who don't know what a Dalai Lama is – The Dalai Lama is often thought to be the leader of the Gelug School. This position belongs officially to the Ganden Tripa, which is a temporary position appointed by the Dalai Lama, who, in practice, exerts much influence.
5. Lemmy Kilmister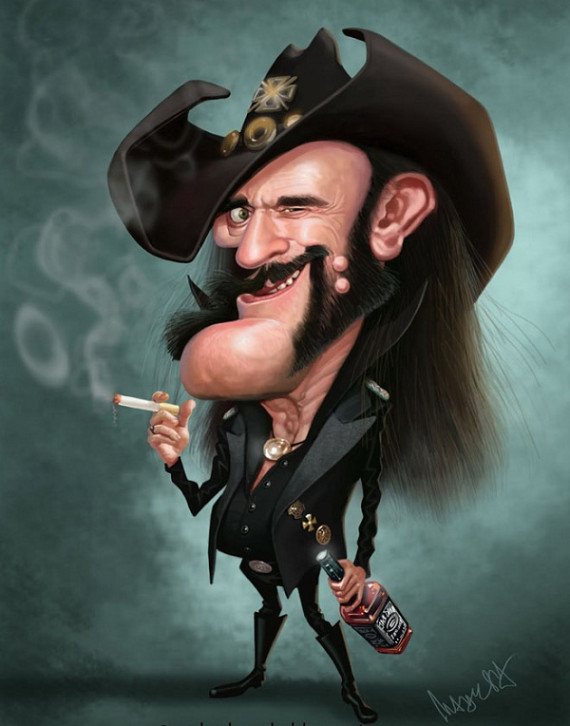 Ian Fraser " Lemmy" Kilmister. The legendary singer, songwriter, bassist, and tough man of Motorhead – a heavy metal band that will blow you away with its riffs. In 1975, after being released from a 5-day jail time for possession of what they thought was cocaine, but in fact was speed, Lemmy created Motorhead.
Unfortunately, Lemmy passed away in December last year, leaving behind a legacy few rock gods can match. Fans have since taken solace in the fact that Lemmy is probably wreaking havoc somewhere in Rock heaven.
6. Nick Cave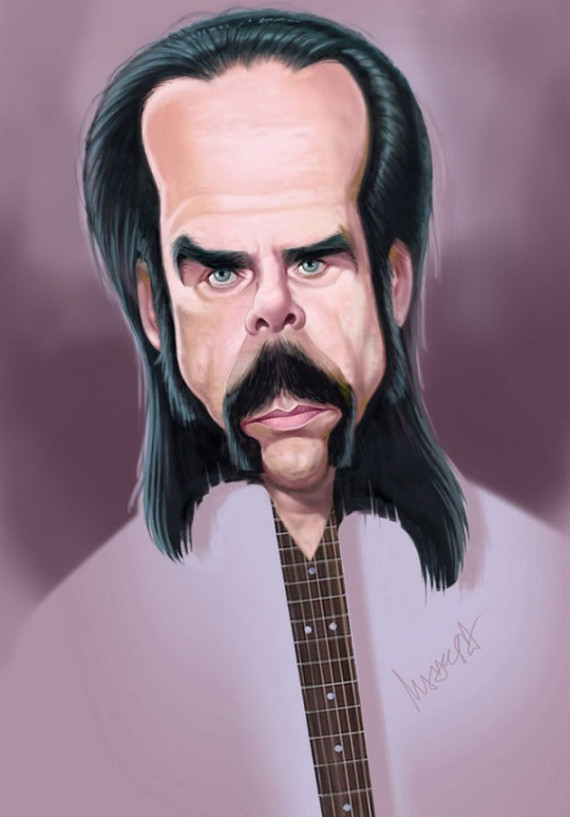 Nick Cave has to be one of the smoothest men alive. And his music can bring even the all father, the Nordic god, Odin to tears. If you have a couple of minutes to spare, listen to his song "People Ain't No Good". It's just a rollercoaster of emotion – it's my favorite go-to sad song.
It also makes you think about the inevitable fate that awaits us, that our destiny is covered in the fog of the future, and it would be best not to know it, and be surprised of where we arrive. The journey matters, as the destination.
7. Mark Zuckerberg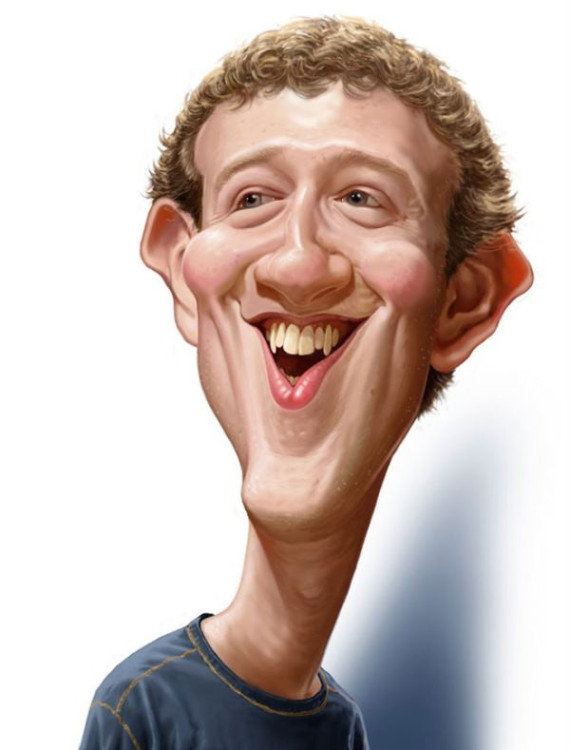 Mark Zuckerberg, the founder of Facebook. A brilliant mind. Did you know that he wasn't the typical kid that played games for countless hours, but instead created them?
Mahesh Nambiar's caricatures brought a huge smile to my face; hopefully, they did so with you too. If you have anything to add, please do so by posting in the comments section below. I'd love to hear from you!
Editor's Note: This post was originally published in March 2015 and has been completely revamped and updated for accuracy and comprehensiveness.
(Visited 4,417 time, 1 visit today)