Affiliate marketing is one of the best ways to boost your design blog income today. If your design blog has a vast audience, applying to be an affiliate should be a no brainer.
What are the advantages of affiliate marketing? The answer is quite simple. You get to choose what you promote with no need to invest in product development. This way you can focus on what you do best and keep your audience happy and thriving. Well chosen products also provide loads of added value for your followers.
ADVERTISMENT:
The Best Deals For Digital Design Assets - InkyDeals.com. Learn More>>
Affiliate programs have a base 25% commission per sale. The thing is, there are always affiliate promotions going on that will greatly increase that commission.
We've made a list with the best affiliate programs on the market based on commission rates. Applying to any of these will give you the biggest bang for your buck.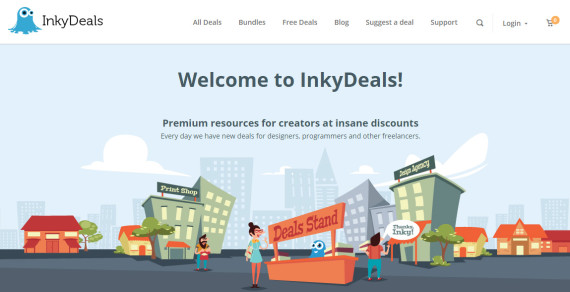 Is an online platform catering to online professionals' needs with bundles and deals. Their affiliate program is the best on the market right now, with commission rates of up to 70%. Normally their commission rates range from 25% to 50% per sale which is still one of the best rates on the market. Given that prices range from $9 to $149, you are sure to get awesome results and provide a lot of value to your audience. Inkydeals is the go-to place if your audience wants anything from vectors to courses and other resources.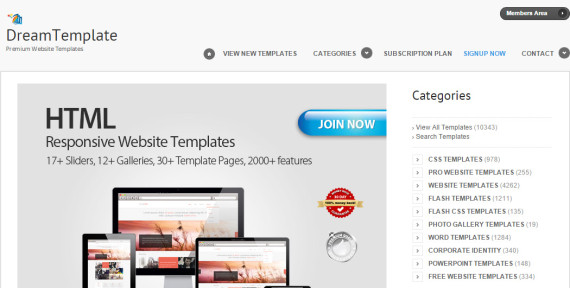 Is a subscription website that offers affordable and extremely well-designed templates. Their affiliate program offers 40% commissions for every member you refer to their site. If you manage to bring more than 50 new subscribers, they will increase the commission to 60%. Although the offer is generous, it all depends on you. Depending on the type of audience you have you may or may not reach the 60% commissions range.

Offers many wonderful and useful web templates to its customers. Their affiliate program has a 30% commission rate, which gradually increases to 50%. With an average price of $98 per template, this affiliate program is a great source of income. Templatemonster even offers a 5% commission rate when you refer another affiliate. The success rate of this affiliate program again depends on the type of needs your audience has 

Is an online platform that sells premium fonts and typefaces. They offer a 10% commission on each order and a 30% commission for every subscriber you refer to them. Additionally, they offer 3% commission for every annual and triennial subscription. Given the difference in price from one typeface to the next, it takes some work to turn a huge profit from orders. The program truly shines with the added subscription commissions.

Is an online platform that designs beautiful websites. Their affiliate program offers a fixed commission of $100 per sale which is indeed good. The only issue with the offer is that you need to target people that need a website and find Wix more favorable than other website builders. As an added downside, you can only receive one commission per customer referred, whereas the other programs on the list have a wider range of commissions to achieve. 
We hope you found our list useful. Leave a comment below with your thoughts or experience with the affiliate programs above.
(Visited 1,175 time, 1 visit today)