Adobe Illustrator is a great software tool for creating vector graphics and artworks. It allows you to work on complex graphics projects in all standard file formats, as well as comes with useful options for printing and posting your images on websites.
If you want to learn more about how to use this software, make sure to read this Adobe Illustrator review. The program was designed specifically for graphic design professionals. It's perfect both for individual users and large corporations who need to create adverts with integrated branding. You can use a wide variety of tools for creating sketches, layouts, illustrations, logos, business cards, brochures, as well as for designing video games, backstage props and clothes.
ADVERTISMENT:
The Best Deals For Digital Design Assets - InkyDeals.com. Learn More>>
Pros:
Integration with other Adobe products
Allows creating graphics for printing and web use
Easy-to-navigate user interface
Infinite resolution for vector graphics

Cons:
High system requirements

A steep learning curve

Difficult to master
Adobe Illustrator Features
The program boasts advanced functionality thanks to a great choice of various brushes, tools and effects. While it takes much time and effort to learn all its features, this software offers unprecedented opportunities thanks to its integration with Photoshop and Animate CC.
 Help for Beginners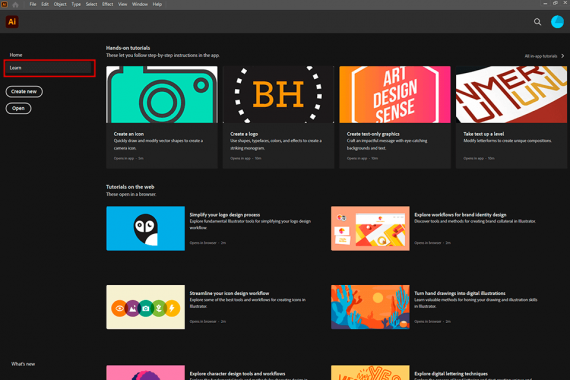 To quickly master Illustrator, try using the Learn tab on the main page that allows you to access various helpful resources, such as manuals, document style guides, etc. Here you will also find a video tutorial that will tell you about the most interesting options offered in the recent version of this software.
Access to Creative Assets in Adobe Stock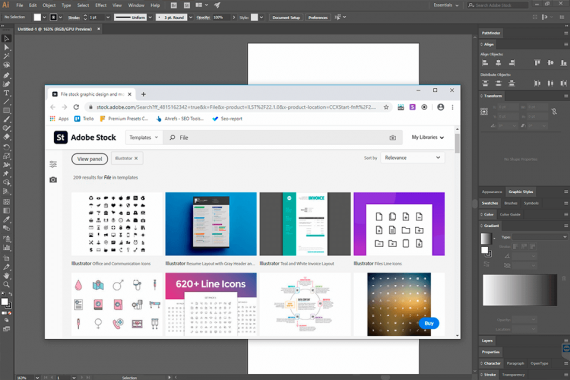 If you are wondering what are the benefits of Adobe Illustrator, note that it offers a collection of over 90 million images, graphics, video clips, templates, as well as other creative assets. They are easy to find in Adobe Stock which was designed as a convenient marketplace for high-resolution images, graphics, templates, 3D pictures, etc.
You can also download these creative assets from Adobe Creative Cloud apps and use them to customize built-in templates available in Adobe Illustrator CC. Thanks to a wide array of options to choose from, you can find a template that will enhance your project.
Synchronization with Other Adobe Programs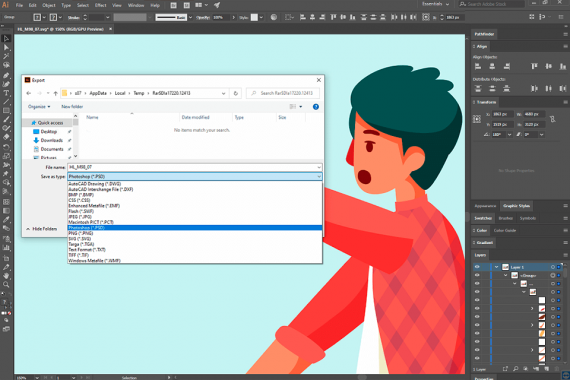 Adobe designed a unified program environment that enables users to freely create projects across different software products. Thanks to the seamless integration of Adobe Creative Cloud, you can invite your colleagues to work in a collaborative mode and share the results.
You can also export finished projects to InDesign for further use. Every project can also be edited in various animation makers and video editing software products, such as Animate CC, Premiere Pro and After Effects.
Handy Mobile Applications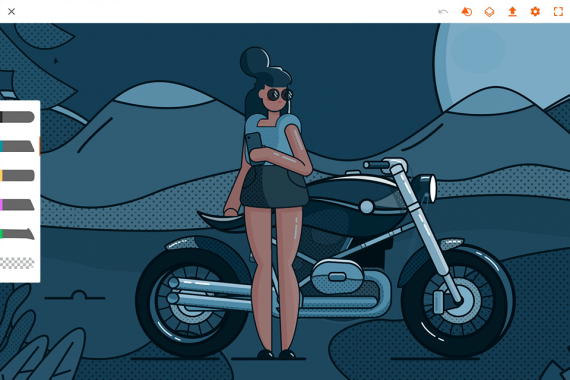 What's also important to mention in this Adobe Illustrator review is that there are many mobile apps from Adobe, such as Illustrator Draw, Capture CC and Comp CC, that allow you to edit images on your smartphone and further enhance them with the help of Illustrator CC.
Built-In and Ready-Made Presets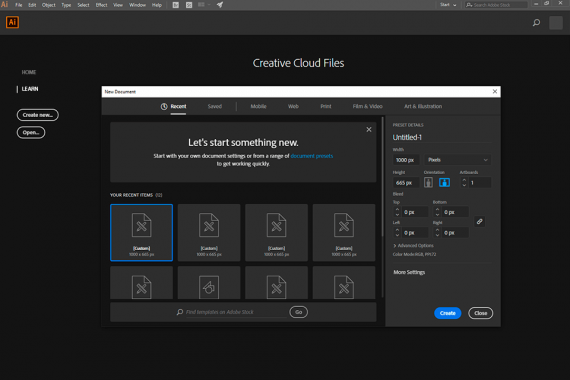 Adobe Illustrator CC comes with a great choice of built-in presets. By using them a designer doesn't need to start a project from scratch. These presets are easy to customize, you need just to type a name, select page orientation and choose the number of artboards that you want to use. With the help of Adobe Illustrator you can choose the layout of your artboards in a document.
Snap to Pixel Capability
Adobe Illustrator CC also offers the Snap to Pixel capability, which is perfect for customizing the pixel-snapping option to your taste. It allows you to set the exact pixel boundaries for your work.
There are 3 Snap to Pixel options available for drawing, moving paths and scaling. Thanks to it, designers can create, scale and move various vector objects, and Adobe Illustrator CC will automatically align them to the pixel boundaries that they have set.
File Formats Supported by Illustrator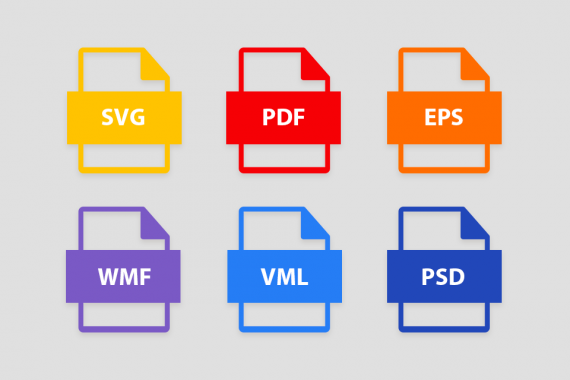 Besides drawing and editing images, Illustrator allows saving files in different vector graphics formats, such as Scalable Vector Graphics (SVG), Portable Document Format (PDF), Encapsulated PostScript (EPS), Windows Metafile (WMF) and Vector Markup Language (VML). This software also supports PSD, JPEG, PNG and 30+ other formats.
Visual Font Browsing & Adobe Fonts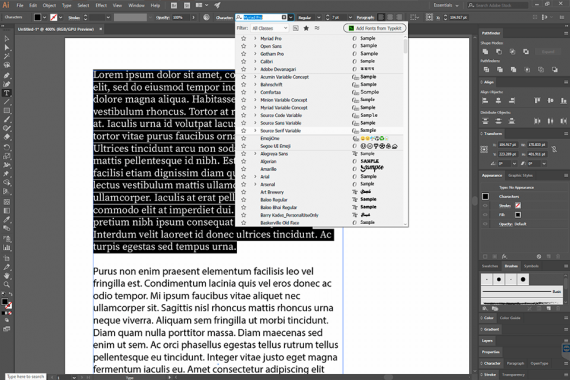 If you are still asking yourself: 'Is Adobe Illustrator worth it?', another useful feature of this product is Adobe Fonts integration. When you use Illustrator CC, you can easily preview and synchronize various fonts from the Adobe Fonts website. They are easy to access from the Properties panel within the application. This integration is one of the best decisions made by Adobe. It's hard to comprehend why this solution hasn't been implemented sooner.
This option is perfect when you need to preview fonts without installing them. Thanks to the visual font browsing feature, you can quickly find any font you need, indicating its class and style. It saves time and makes your workflow more effective, as you don't need to switch between a browser window and the app.
Toolbar Customization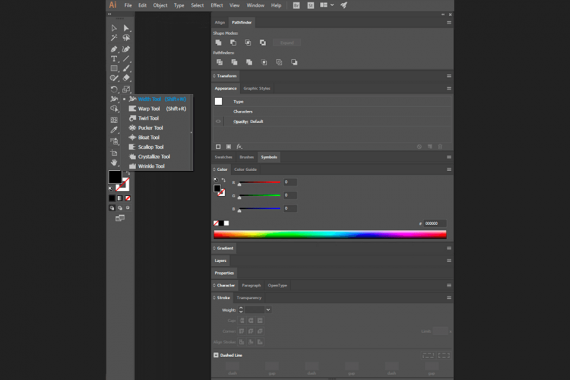 You can also show the tools that you often use and hide the ones that you don't need. Illustrator comes with many tools, most of which users rarely use, so it's important to organize them. By customizing your toolbar and clearing up the convoluted user interface, you will make it easier to access the features that you need the most.
Working with Multiple Artboards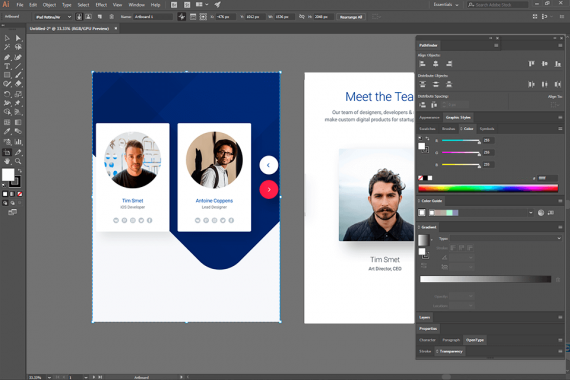 You can organize and preview up to 100 artboards of various sizes by using Grid and Arrange options. It allows you to add, delete, rename artboards or change their order. You can also save, export and print artboards.
How Much Does Illustrator Cost?
The company offers different subscription plans: for individual use, businesses, students and teachers.
For personal use, you can purchase Adobe Illustrator by paying $19.99 per month. It will cost you $17.99 per month if you choose the annual subscription option. There are multiple advantages of using licensed software:
It allows using all the features available in Illustrator;

100GB cloud storage;

Access to Adobe Portfolio, Adobe Fonts and Adobe Spark.
You can get access to the Creative Cloud package for $49 per month. If you choose a pre-paid plan option, you will get a 20% discount:
Access to 20 other products besides Illustrator;

100GB cloud storage that can be expanded up to 10TB;

Allows using some Adobe components.
Adobe Illustrator Free Trial
If you want to download Illustrator free, you can find a trial version that offers all the features of the full version. The trial lasts for one week starting from the time you open it after installing.
Final Thoughts
Adobe Illustrator CC is a great option for creative professionals of all levels. Moreover, you need to master it to be considered for different job positions. It comes with a set of useful tools that are perfect for anyone to creates illustrations. If you already know how to use such CC programs as InDesign or After Effects, you will easily master this one as well.
(Visited 273 time, 1 visit today)