2020 is all about social distancing and staying at home. As an artist, designer, or marketer, you are most definitely searching for ways to better express this reality. If you have been searching for the best corona vector, it's time you stopped. Because in this bundle you get more than 1000 great Covid19-related illustrations, patterns, and elements.
ADVERTISMENT:
The Best Deals For Digital Design Assets - InkyDeals.com. Learn More>>
About the COVID19 Protection Design Bundle
With the world going grey, everyone could use some color in their life. This bundle is exactly what you need to bring some joy into the world. You get vector illustration in flat style, high-quality doodles, and many others to make outstanding art that sells.
The amazing discount of the bundle 
This bundle is not only trending, but it also has an amazing discount. If it normally costs $2045, you can now get it for $29 only. Read on to discover why this is an amazing deal!
Where to use it?
Everywhere. With Covid19 being the new norm, everyone in every sector needs to hear updates about this situation. So, this is where this corona vector bundle comes into the picture.
You can use it to create Social Media posts on your profile or business page. You can even create posters for public places to let people know what rules they should follow to stay safe. Why not, you can also create a magazine or book about this year to remain in history.
The content of the bundle
With this bundle, you get more than 1000 Illustrations, Patterns, Icons, Elements. You also get a commercial license, unlimited support, and quick response.
Online Meeting Illustrations By Hoangpts Shop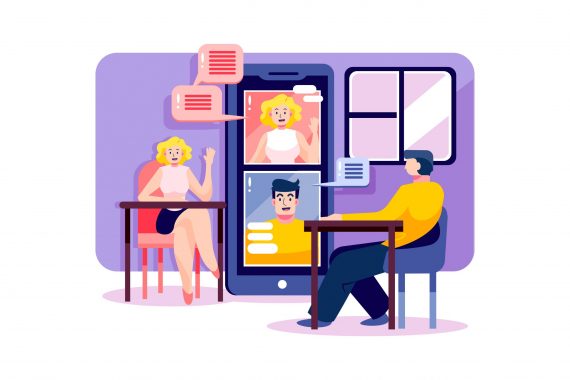 Features:
Compatible with Adobe Illustrator

100% Vector

Easy to edit & customize

Flat design style icons

File Formats: AI, EPS, PNG, SVG
Zoom and Skype calls are now the new live meetings. If you want to illustrate the comfort or challenges of working from home, these illustrations are exactly what you need.
Wash Your Hands by Mego-studio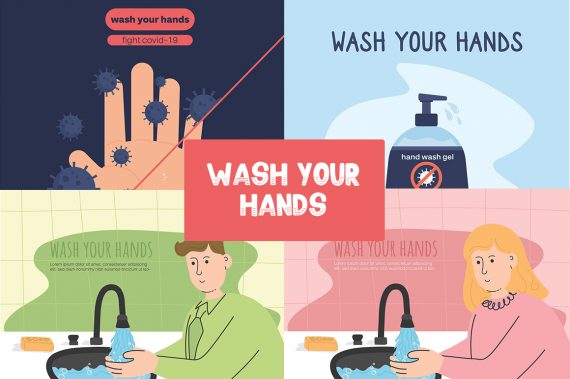 Features:
Washing one's hands is one of the most important weapons in fighting the spreading of Covid19. These illustrations will help you create informative and useful Social Media posts or posters.
Use them to create content that raises awareness of the importance of handwashing! You can spread the news on your personal Facebook profile, create a poster, and spread it in your neighborhood, or support the communication in public institutions.
COZY DAYS – HandSketched Set by Yashroom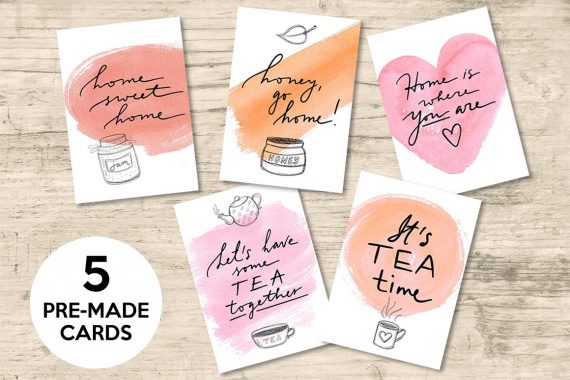 Features:
35 hand-sketched objects (PNG with transparent background and 1 EPS vector file)

4 seamless patterns (PNG with transparent background and JPG with colored background)

5 pre-made cute cards (JPG)

5 hand-drawn phrases (1 EPS vector file)

5 watercolor splashes (PNG)
These hand-drawn elements look amazing and are here to represent the sweet side of staying at home. Teacups, jam, and honey jars are what make home-isolation an unexpected vacation. Apart from illustrations, you also get 5 pre-made cards with cute messages such as Honey, go home!, Home is where you are or It's tea time!  You can use them to create gifts and invitations for family and friends.
Workout From Home By Davin Vector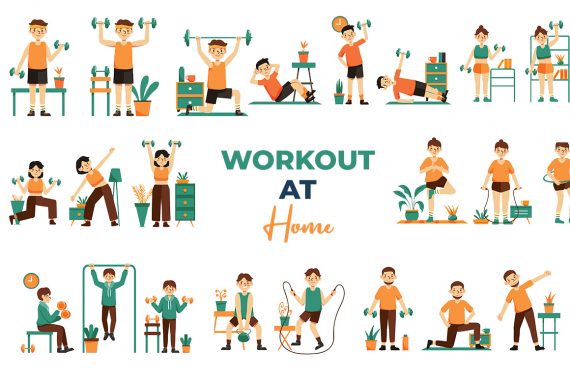 Staying home does not have to mean that you stopped working out. Even if gyms are closed, you can turn your home into a gym and enjoy the benefits of exercise in the comfort of your home.
This collection of corona vectors can be used to create motivational messages for people and is perfect for Social Media posts in the case of gyms or personal trainers.
It's highly important that we all contribute to a healthy life during the pandemic and spreading the word about working out, encouraging people to exercise no matter what is a big step you can make with the aid of this bundle.
30 Quarantine Pics. Covid-19 By Cosmic Store
Feature:
30 Illustrations About Quarantine Life (Ai CS4 – editable text and outline options, EPS 10, SVG, PNG transparency)

All layers are named and organized

Elements are totally editable

All paths are closed

Colors: RGB

Resolution: 300dpi

Size: 7000×7000px
The Just Stay at Home vector pack is amazing for creating art during the pandemic. The illustrations and messages are inspiring and help put a smile on people's faces. Take, for example, No handshakes, just Namaste, please! These vectors can be edited and added to personal creations to create labels, badges, prints, and even new logos.
The COVID19 Protection Design Bundle is exactly what you need to artistically communicate the reality of nowadays, in both personal and professional projects. Stay at home and use the corona vectors that you have been searching for to create amazing art!
Also, read what Arash hadipur Niktarash has to say on what to do with positive COVID-19 results. You can prepare for different scholarship programs during this covid-19 period at home, opinion by John Gibson.
(Visited 98 time, 1 visit today)