Design can be, at times, a pretty expensive business. You can not work forever with the tools you have, and even if you do, let us not forget that design is, after all, an art. You want to have as many resources to play around with and modify, so that your designs will stand out in a crowd, and people will want to come to you when they want unique, classy and innovative designs.
Of course, resources are not cheap, most of the time anyway, and it is not not easy to part ways with your hard earned money just to get more vector packs or icons. It is nowhere near as fulfilling as buying a new console or TV, not to mention that, no matter how much you love designing, work always starts feeling like work after a long enough while.
ADVERTISMENT:
The Best Deals For Digital Design Assets - InkyDeals.com. Learn More>>
You know that one of our ongoing missions is to give you design inspiration by showing you great places where you can get quality design resources without having to give up on that Powerpuff Girls meets Bioshock t-shirt you have been dreaming of.
We have already covered discount websites once this year, so now we will be covering coupon websites.
For the history buffs, we will first delve into the history of coupons, and see how the internet got to be a place where coupons can thrive and help both business and consumer get the things they want without going bankrupt.
Coupons were first used just over 125 years ago, in 1887, by The Coca-Cola Company. Asa Candler, who was one of the partners, came up with the idea of offering pharmacies (back then, Coca-Cola was considered medicine) two gallons of Coke syrup in exchange for the names and addresses of people that lived close to said pharmacies.
After getting the addresses, the company would send mails (like in envelopes and everything) containing coupons for a free glass of Coke, that they could get from the pharmacy. People, of course, loved the taste of the tonic, so the pharmacies started buying the syrup, and Coca-Cola was well on its way to becoming the economic powerhouse it is today.
Twelve years after Coke's immensely successful coupon campaign, C.W. Post, owner and founder of Postum Cereal Co., now known as Post Foods, used coupons that discounted one penny off of every Grape Nuts cereal, it is this moment that marked the widespread use of coupons.
1957 saw the creation of the Nielsen Coupon Clearing House, now part of NCH Marketing Services. Nielsen Coupon Clearing House was the first ever company dedicated exclusively to the redemption of coupons, acting as a middleman between manufacturers and retailers, managing the coupon redemption process, and even inventing specific software that eventually lead to online coupons.
You have probably already noticed that you have coupons to thank for the fact that companies you come into contact with, share your personal information with other companies, all in the name of business. Not all good things start off as good things, but you can say that coupons somewhat redeemed themselves during The Great Depression in the 30's.
It is during this time that coupons really took off in popularity, as people could not really afford food, so instead used coupons to purchase it, making coupons more than bargains, they were honest to goodness life savers. Of course, it might well be more complicated than that, and we welcome any corrections and clarifications, in the comment section.
During the 90's the Internet began to spread, and with it coupons, as well. First we had printable coupons, and after that the digital coupons, that you can use in e-stores, so now it is about time to show you our list of 30 coupon websites you should definitely check out.
1. RetailMeNot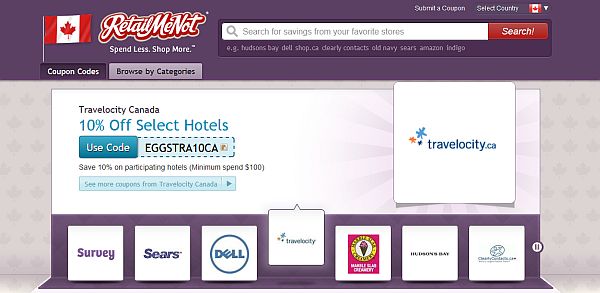 The first entry on our list is also the largest coupon marketplace in the world. People from across the globe use RetailMeNot to save money and find hundreds of thousands of coupons from national and international retailers.
The company was founded in 2006, and has been constantly growing ever since. Also, the short lesson on the history of coupons that we have presented is partly taken from their blog.
2. AZ Coupon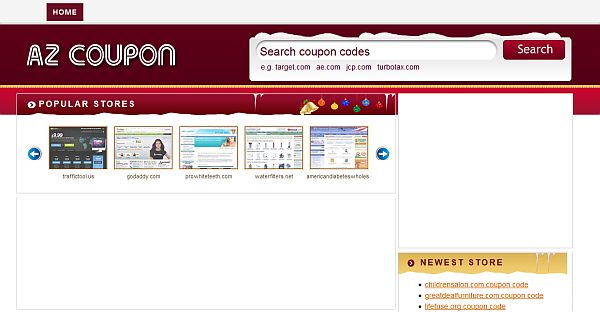 3. wplift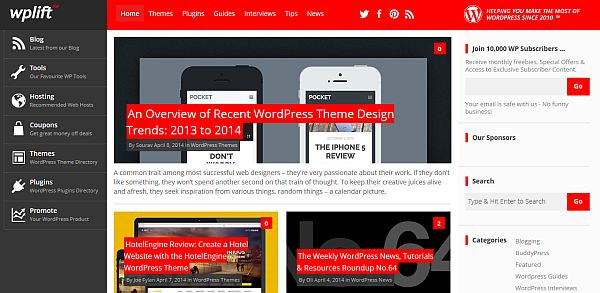 wplift was founded in September 2010, and has undergone several changes throughout the years. Since 2013, they have also added coupon codes to their website, making a go to spot for designers using the WordPress Platform
4. DontPayFull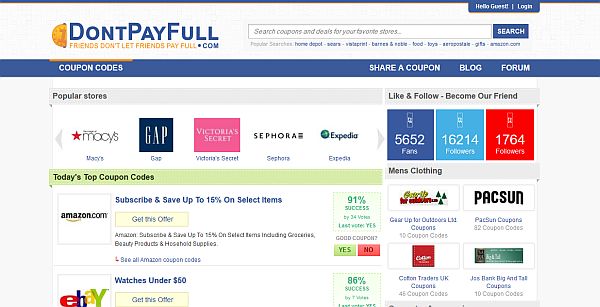 5. Anycodes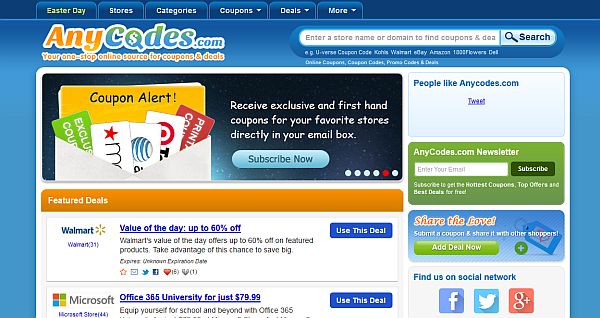 6. FripIn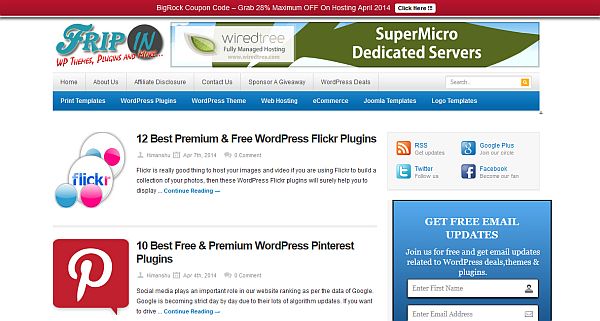 This is another website (or blog, to be more precise) dedicated to people who are working with WordPress. It has the usual tips & tricks, products and deals, but it also offers, from time to time, some great coupons.
7. Daily Design Notes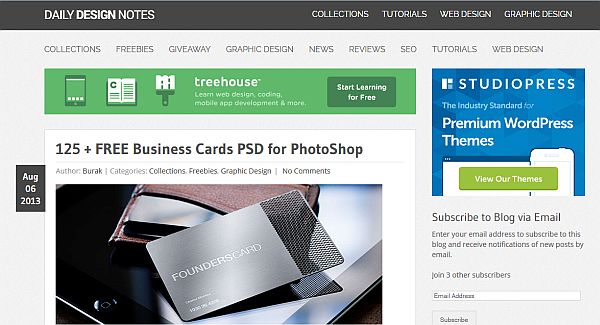 8. ValidCouponCode
9. CouponsPlan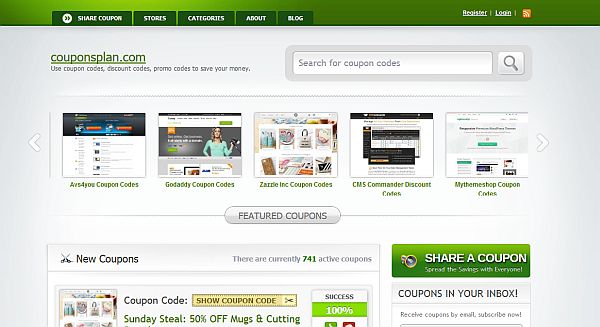 10. SelectAware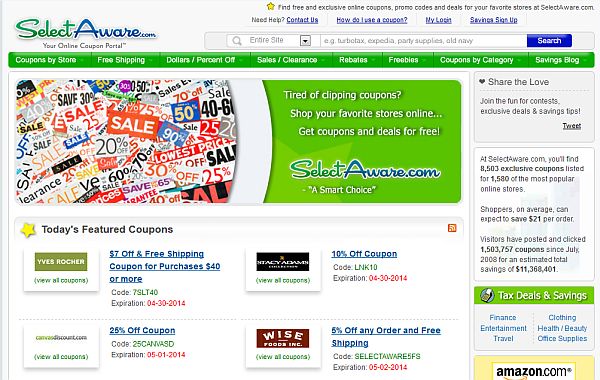 SelectAware does it all. From coupons and coupon codes, to deals and discounts, and any other money saving information, this website has been helping people pay less and get more since 2005. Its services are completely free of charge, their efforts being supported by the over 1,200 stores that they work closely with.
11. FixCoupons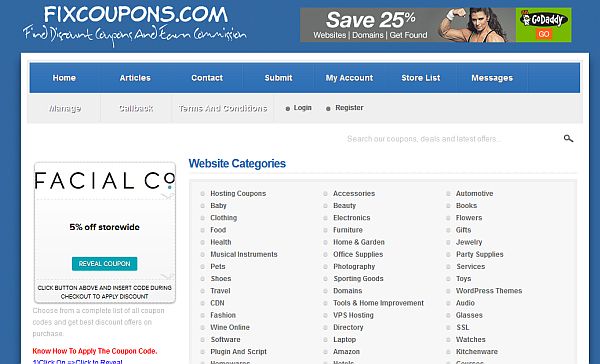 12. Couponism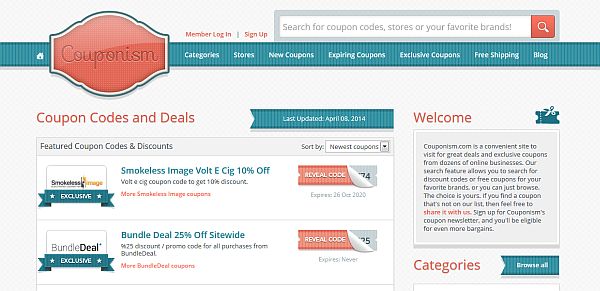 Definitely the handsomest site on our list, Couponism is the place to go if saving money off your purchases "gives you goosebumps". The site is really well organized, with a "Daily Deals" category and a "Top Deals" category, and as we have said before, it just looks really nice.
13. WPThemeDiscount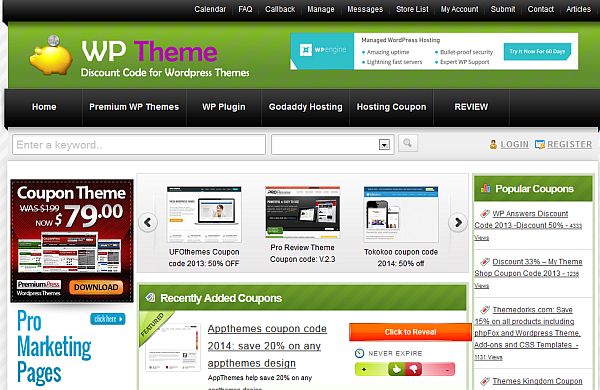 14. CouponCry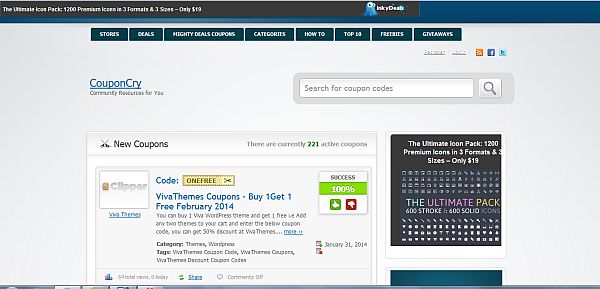 15. MacCoupons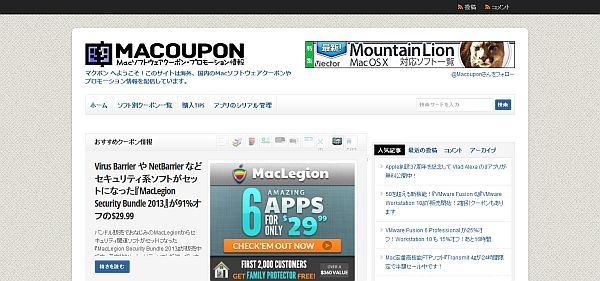 16. MarkCoupons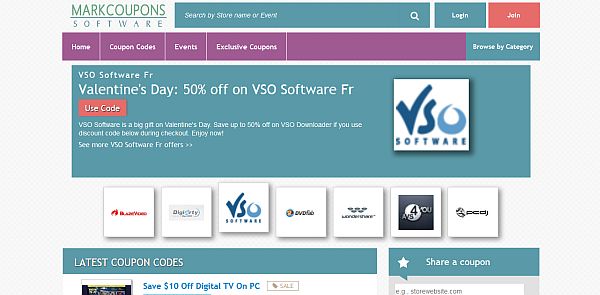 We cannot just overlook a website with flat design, especially after, as you've seen yourself, most of the other sites don't really care much about their aspect. This is another good looking website, that also offers really competent coupons, having a team of specialists making sure that none of them are useless, promotional coupons.
17. WPWebShop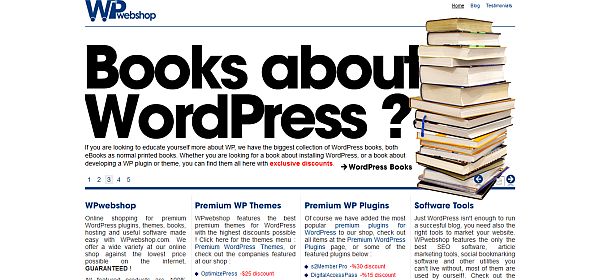 18. QponCoupon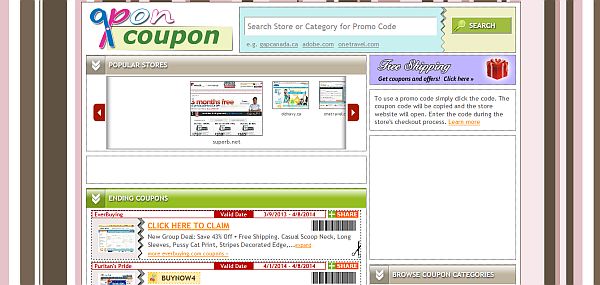 19. MommySavesBig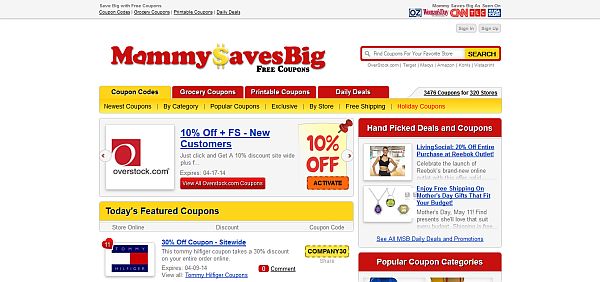 20. GroupOn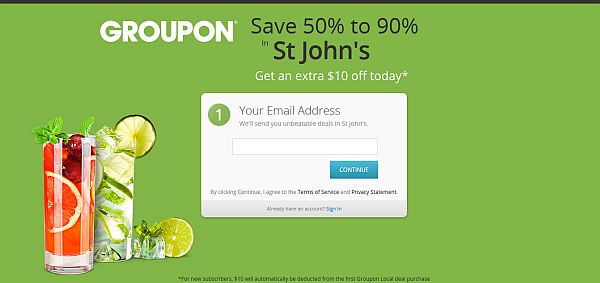 21. SlickDeals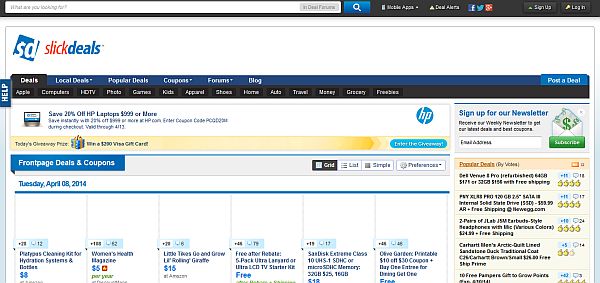 22. eBates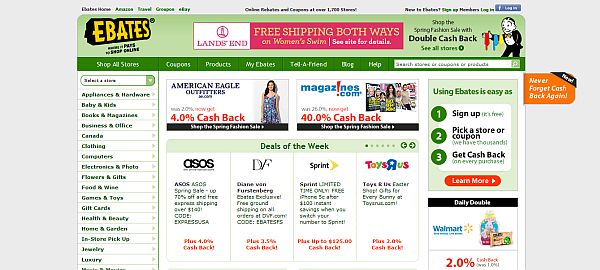 eBates gets a mention because it's founded by two former District Attorneys from Sillicon Valley, who used to prosecute online fraud and identity theft, so those credentials should make you feel pretty safe while browsing their website.
23. BradsDeals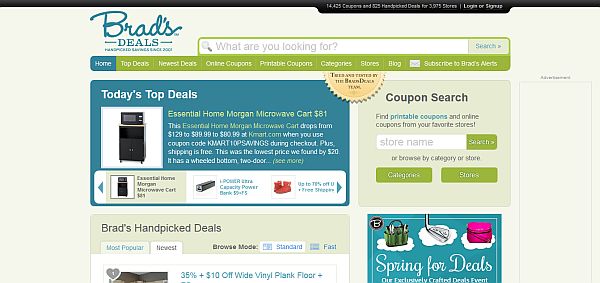 24. DealCatcher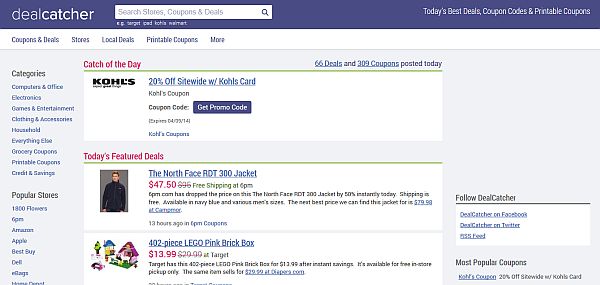 25. FatWallet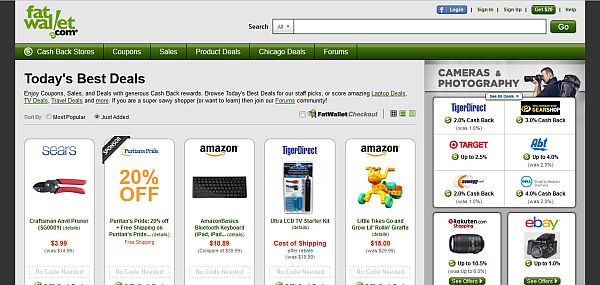 26. LivingSocial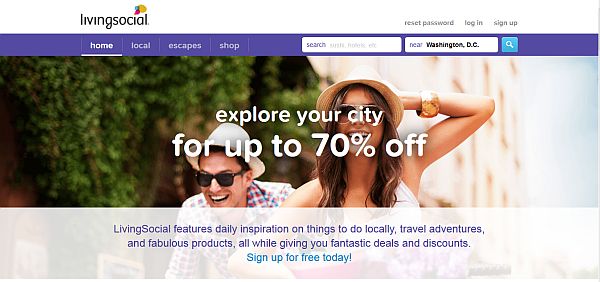 27. Savings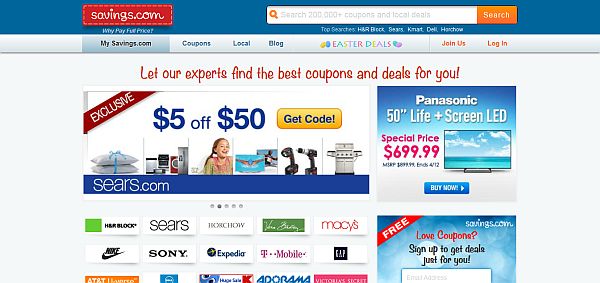 28. OzBargain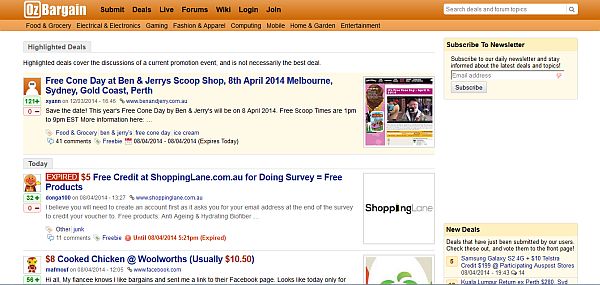 29. Tippr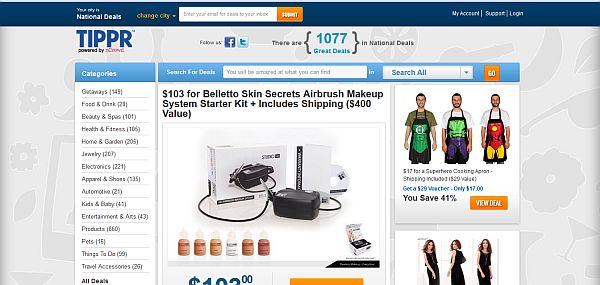 30. Thrillist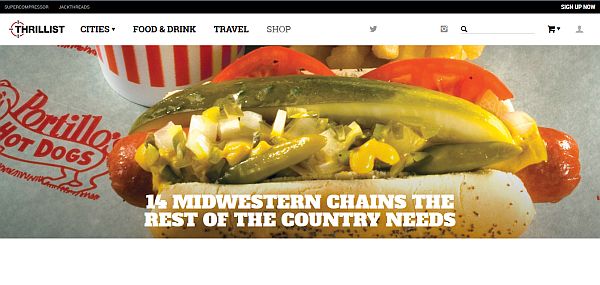 That concludes our list of 30 coupon sites for you to check out. We hope you will find it useful, and that it will help you save up on some cash. Let us know what you thought of our list, and any other coupon websites you think we missed, in the comment section below.
(Visited 703 time, 1 visit today)