Calligraphy is a visual art related to writing, Claude Mediaville described it as " the art of giving form to signs in an expressive, harmonious, and skillful manner" and we couldn't agree more. You see it everywhere, you see it on that wedding invitation your friend sent you, or that logo design, that you saw while going to work this morning, and it really got stuck into your head.
Aren't you curious what talented calligraphers there are? We've rounded up 7 talents so you can follow them on Instagram, and make your day a lot more fun. Here they are!
ADVERTISMENT:
The Best Deals For Digital Design Assets - InkyDeals.com. Learn More>>
1. Manuela Pacheco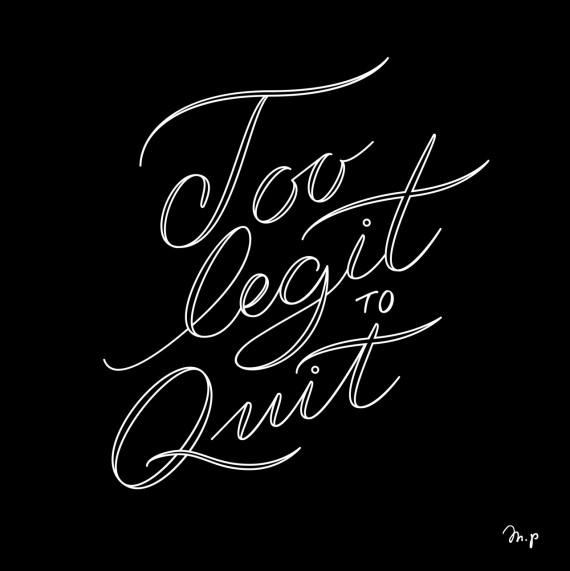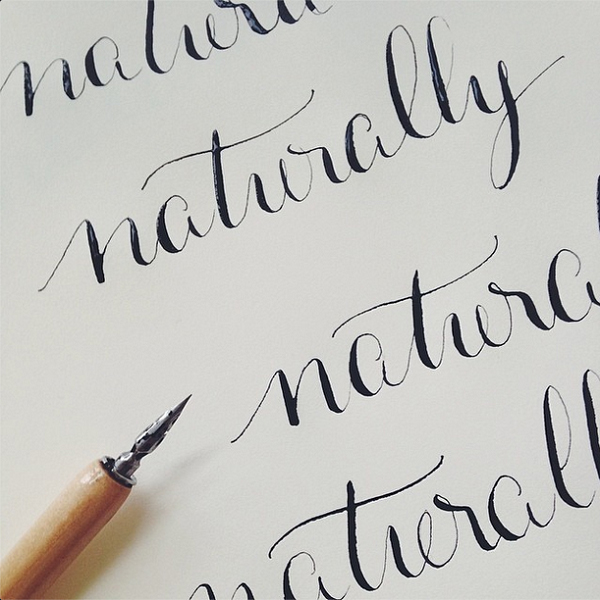 Manuela Pacheco is a freelance graphic designer and illustrator based in Oslo, Norway, and as you can clearly see, she is a very talented artist. Her work inspires beauty, and even though her Instagram account is fairly new, she will surprise us in the future even more.
With only 17 posts, the first one date from 24th March 2014, and the last one dated from 24th May 2014, she got a hold of 261 followers hearts. That is no easy job. Managing to blend colors, shapes and words may seem to be an easy task, you may think that anyone can create something this beautiful, but it isn't. It takes dedication, it takes passion to create art.
Manuela Pacheco's studio, named @studiomaco, is focused on modern calligraphy and typography. Everything is handmade, and it lets you breath in the words you see.
2. Laura Hooper-Leader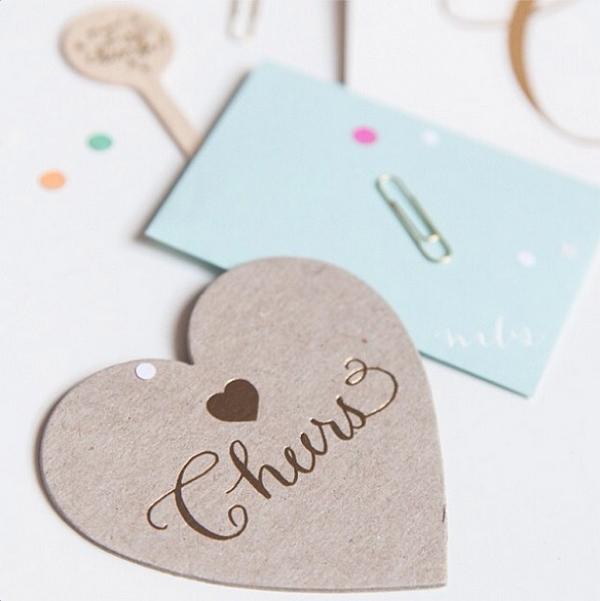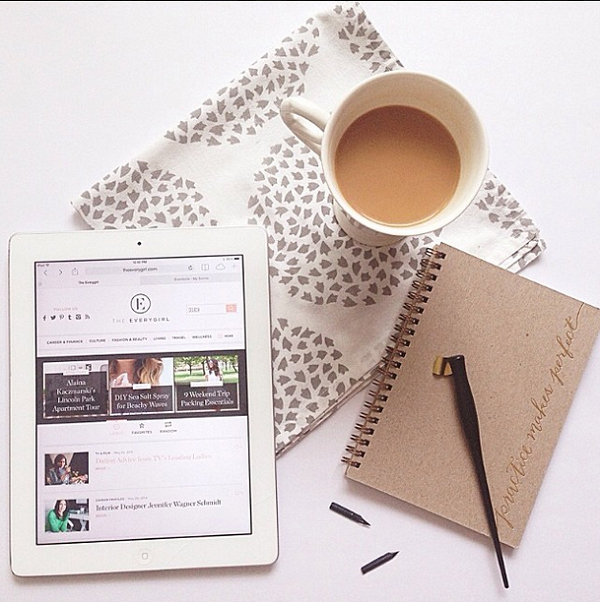 Laura Hooper-Leader loves calligraphy, her puppies and her husband. The saga begins when she was 12 years old, but her talent started to bloom when her best friend asked for some help, with her wedding invitations.
From working at her kitchen table, she succeeded with this art form, and managed to grow into a business that is a full-service custom wedding stationery boutique. She does not only create chic items for the most discerning brides, unique place cards or custom wedding invitations, she also creates custom hand drawn maps for every situation you may encounter.
For the past ten years, Laura and her team have dedicated their time to create the most elegant calligraphy for wedding invitations. She has been published in wedding publications such as Inside Weddings, Martha Stewart Weddings and Town and Country Weddings, The Knot, Style Me Pretty, and many many others. Being published serves as a testament of quality and elegance, and her commitment for her passion.
You can follow her on Instagram @lhcalligraphy, you will not be disappointed.
3. Pauline A. Ibarra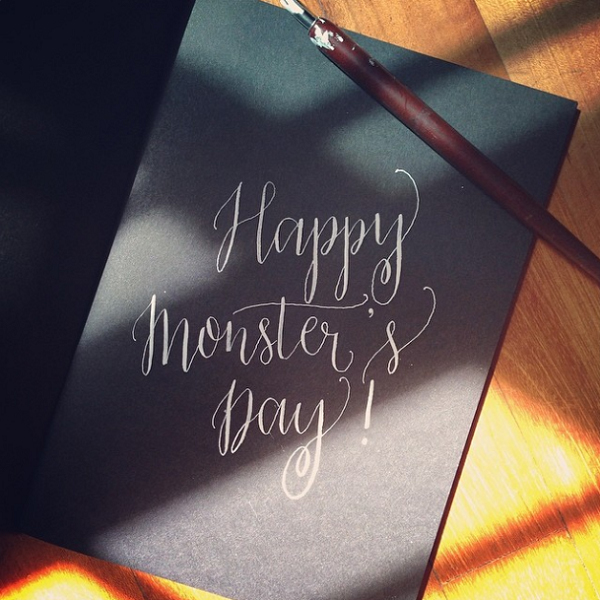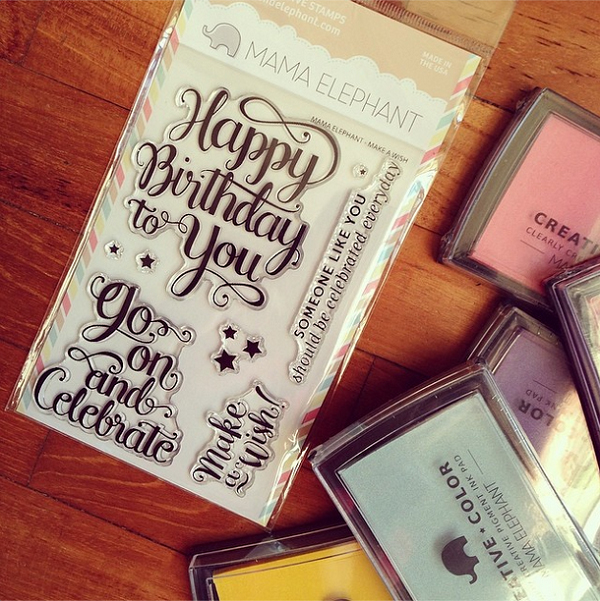 Pauline A. Ibarra is a designer based in Singapore. She became obsessed with calligraphy when she started planning her own wedding, back in 2010. She started with a society6 shop, but rapidly decided to close it because of lack of confidence, though now it is up again, be sure to check her etsy shop also.
Her biggest project is the happy hands project, where she posts all of her old and new letterings and calligraphy. She describes herself as a mom and wife first, then a graphic designer, artist and crafter that constantly loves to create things.
Just by surfing her webpage you can feel the vibe, the vibe of a person that has a passion for calligraphy. Her Instagram is full of pictures of her work, even work in progress ones. Go check it out, you can find her, and follow her @happyhandsproj.
4. Karla Lim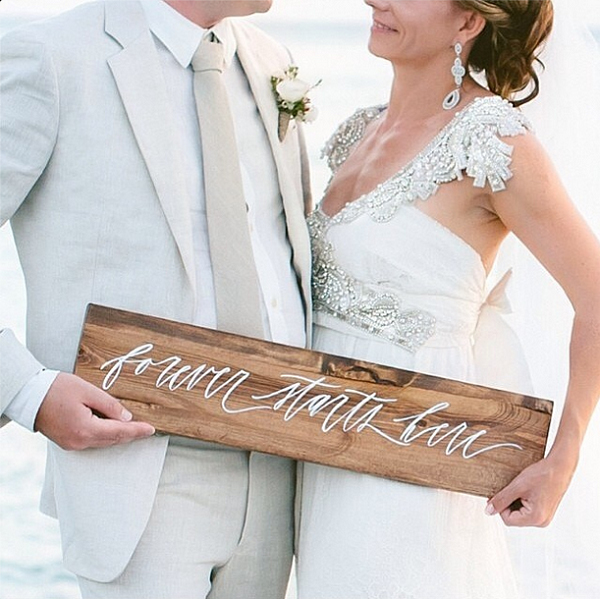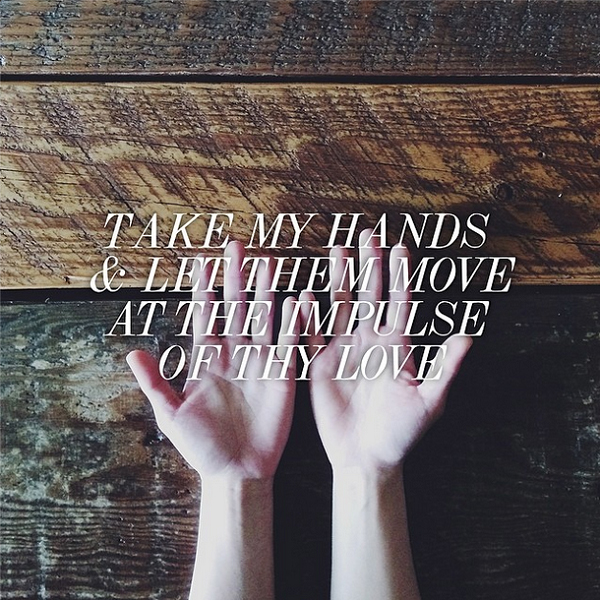 Kara Lim, and her studio Written Word, are based in Vancouver, Canada. Kara has always loved to write. When she was young, she grew up in church, and committed to learn Bible verses by heart. Shortly after, she became a Christian, and the verses helped her by realizing what an incredible potential she had.
She would try different designs by writing down verses. While planning her wedding, she fell in love with calligraphy and decided that this is what she wants to do with her life. Give others beautiful custom made products for their weddings and everyday events. They include wedding invitations, envelopes, quotes and signs, brushes and watercolors and chalkboards.
She decided to go with the name Written Word for her studio, because it symbolizes the word of God, showing you the way to salvation through faith in Christ Jesus. You can truly get inspired by her work, so why not follow her on Instagram @writtenwordcalligraphy?
5. Britanny Hope Lewton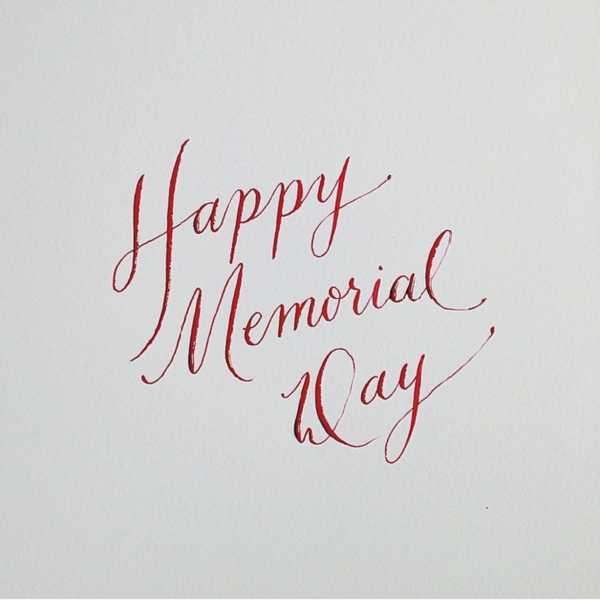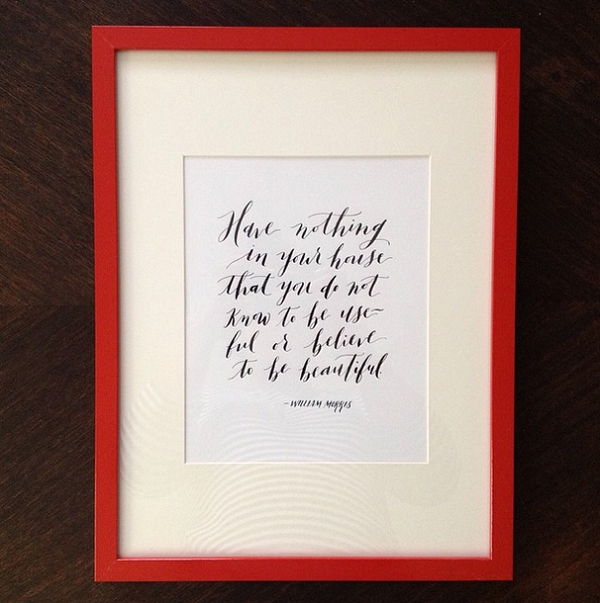 Britanny Hope Lewton is a calligrapher for fun, and for hire that currently resides in South West Montana, USA. She has a beautiful feed of landscapes of Montana, and her very own calligraphy work. Just by scrolling down on her Instagram feed you can feel the happiness that her calligraphy inspires.
Her feed is full of witty and funny posts that will surely make your day better. You can follow her @ladylewton on Instagram. Alleluia for discovering this magnificent artist.
6. Ian Barnard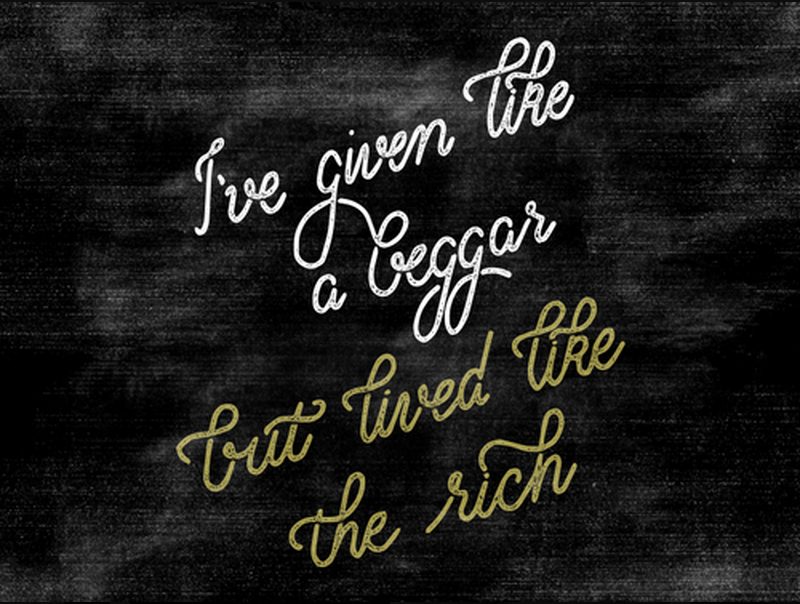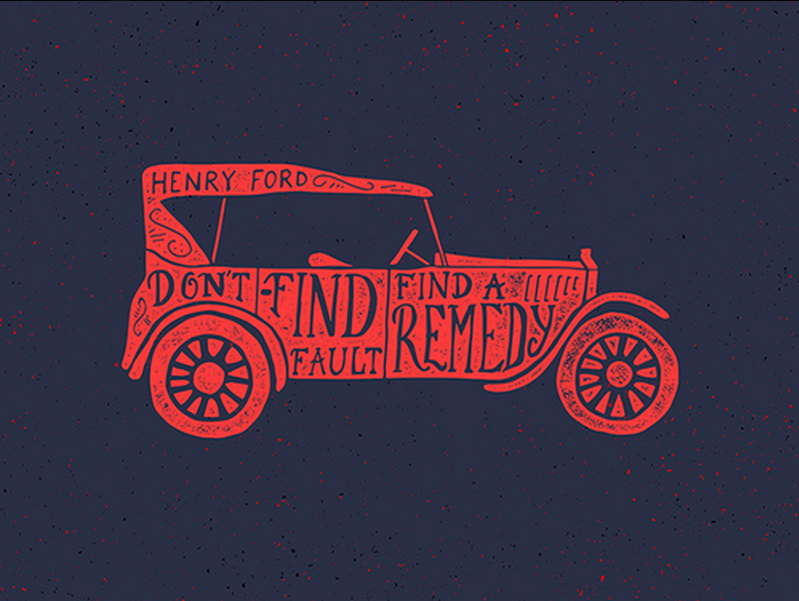 Ian Barnard is an artist who works and lives in Crowborough, South East England. Besides drawing logos and labels for different companies, he draws letters also. His inspiration is all things that are vintage and retro, check his portfolio to understand his motivation better.
He recently learned the art of calligraphy, and has added it as a style to his hand drawn designs. Ian frequently organizes design meet-ups at the local coffee shops, this way he surrounds himself with a community of passionate designers that thrive for beauty.
7. Sebastian Lester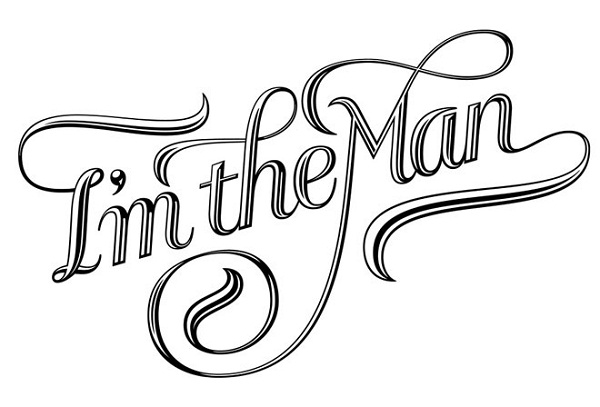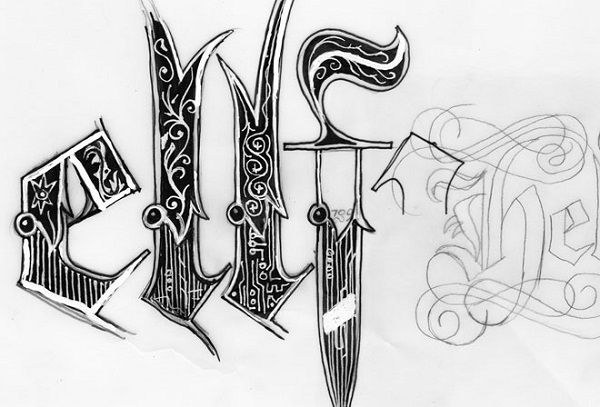 Sebastian " Seb" Lester has learned Graphic Design at Central Saint Martins. He currently resides in Lewes, in East Sussex. He works as a designer and artist. He is one of the most popular calligraphy artists out there.
He has worked with companies such as: Apple, Nike, Penguin, Cadbury, Liberty, Macy's, Ikea, AT&T, The New York Times, Business Week, Faber & Faber, Arjo Wiggins, Field & Stream Magazine, Victoria's Secret, Ministry of Sound, Maui Longboards, Oprah Winfrey Magazine, AARP, Maxim (USA), Wired (UK), Entertainment Weekly, Red Bull.
He also developed typefaces and type illustrations for JD Salinger's final reissue of " The Catcher in the Rye". His limited edition prints are becoming more and more popular, and his new love for calligraphy has pushed him in new exciting directions, offering us incredible new ideas, images, typography, typefaces etc.
Editor's Note: This post was originally published in June 2014 and has been completely revamped and updated for accuracy and comprehensiveness.
(Visited 7,937 time, 1 visit today)