Web design is a digital medium that has seen far more shift and advancement in technology than any other similar medium. There is no surprise to that because we are living in the 21st century where technology has overcome everything. Web designers have worked efficiently by coping up with technical changes and challenges and have still produced sites with design trends that are user-friendly. These sites are results of innovation and intelligence. These top designs trends are adaptable to every device and cope with the corporate style as well. Producing such as thing that caters.
everyone is quite commendable and web designers should be appreciated for bringing up this innovation to the table.
ADVERTISMENT:
The Best Deals For Digital Design Assets - InkyDeals.com. Learn More>>
In the last year, there was much advancement that included an increase in the use of mobile phone for browsing over the use of simple desktops. This year, website designers need to make sure that their designs must fully utilize the mobile functionality. They should also make plans to evolve the desktops to make these relevant. Taking all this in mind, let us look at the top design trends that have taken over 2018. All these designs will be evolved in this year to meet the user's needs as the year will go by.
Responsive Web Design
Responsive web design trend is an approach that revolves around the concept that the design and development of a website should match the user's behavior and environment. Responsive web design looks at how a screen size, platform, and orientation can be made flexible enough to respond to the user's behavior. Responsive web designing takes into account, the adjustable screen resolution, creating flexibility with images and custom layouts.
In 2018, according to experts, innovations, and development is completely taking over the functionality of mobiles. This is the year in which designers will find ways and develop ideas to present information on mobile phones, more beautifully than as compared to previous years.
It has been predicted that in the next few years, responsive web designing will take over the web design market. Mobile friendly websites gained momentum when in 2016; Google launched a mobile-friendly update. In 2018, and also the years that will follow, responsive web designing will play a key role in developing mobiles as the most effective and, probably the only, medium that will be used for browsing.
Vibrant and Adventurous Color Schemes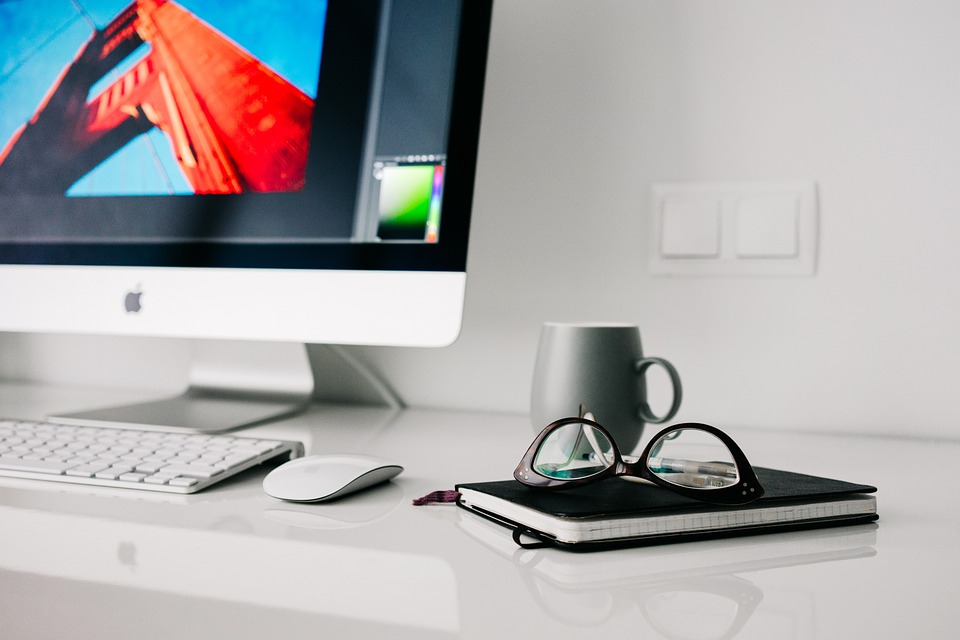 The use of bold colors being used across digital platforms in 2017, has not slowed down in 2018. There are various new tools that have been developed that make using colors quite interesting. In the year 2018, designers are using colors to deliver exceptional experiences. In 2018, you will see a color approach that will include vibrant shades and supersaturation.
3D Design Effects and Animations
3D design effects make ideas easier to understand. Animation and 3D design effects can convey complicated ideas and messages in a short amount of time by engaging the user. 3D design effects help the brands to show their strengths in the digital world. They give the brand a strong image and make it look more dynamic than just static.
So what specific 3D design effects can we see in 2018? 3D logos are something that is quite popular in 2018. Animated logos help to enhance the band's personality. A company is visually represented by its logo and a good logo can create a lot of difference for the company's reputation. GIFs are also making a comeback.
The enthusiasm towards 3D effects and animations is accelerated by the availability of so many tools. These tools help to simplify the process of making animations and 3d designs. These tools are aimed at designers and developers and also those who have no knowledge of web designing at all.
Inventive Topography
There are more than 90,000 typefaces with 43, 047 for the web alone. There are 25,000 font families. 61.5% of web pages use Serif for their body text. Typography trends have increased in this year. What kind of topography trends do you expect in 2018?
Well, it's all about bold, big, custom-fonts, hand-written letters and much more. It is predicted by experts that serif and sans-serif fonts will return to the screen to create a dynamic user experience. In 2018, retro is also making a comeback with shades of 70's and 80's as the most apparent typefaces in 2018. 2018 is also the year of highlights and underlines.
Handwritten letters are quite popular, especially for logo design. Companies, in order to stand out from the rest, are also making their own custom designed fonts. Layered effect is achieved through topography. Overlays and cutouts are again very popular with photos, textures and even video backgrounds. Topography has and will play a key role for companies to differentiate themselves from the rest.
Flat Design and the Revival of Shadows
Flat design will have to adapt to stay relevant in the year 2018. Flat designs rely on adding depth to their previous identity. Wed designers are indulging gradients and shadows to create a depth and nuance in these designs.
Shadows are also seen to be revived by designers in 2018. With grids and parallax layouts, web designers are creating shadows to create depth and an illusion. Various famous brands, such as Instagram and Stripe have been positively impacted by flat designs for their icons.
Between the bright colors, bold and big fonts and 3d design effects, 2018 is the year of many exceptional design trends. Designers are seen to be experimenting with new elements that haven't been tried before. 2018 will be the most fun year around the web. Since there are many tools easily available everywhere, it has become easy for both professionals and non-professionals to create design trends that have not been created before.
(Visited 247 time, 1 visit today)