"Visual design is often the polar opposite of engineering: trading hard edges for subjective decisions based on gut feelings and personal experiences. It's messy, unpredictable, and notoriously hard to measure. The apparently erratic behavior of artists drives engineers bananas. Their decisions seem arbitrary and risk everything with no guaranteed benefit."
– Scott Stevenson
ADVERTISMENT:
The Best Deals For Digital Design Assets - InkyDeals.com. Learn More>>
What? Mind mapping tools? Sounds so futuristic, doesn't it?What is it though? Well, a mind mapping tool is a device that records your personal ideas, connections and links. Think of it as a diagram that is used to visually organize information. Major ideas are connected directly to the central concept, and other ideas branch out of it. It is a type of spider diagram, that is similar to the 1970s concept of " idea sun bursting".
We all know how frustrating it is to put ideas on a sheet of paper and organizing them efficiently, without making a mess out of it. Well, mind mapping tools help you out greatly. They are great to use if you are planning on creating a logo design, if you are working out how to build an app or everything design related. We have rounded up 8 mind mapping tools to help you out.
1. Coggle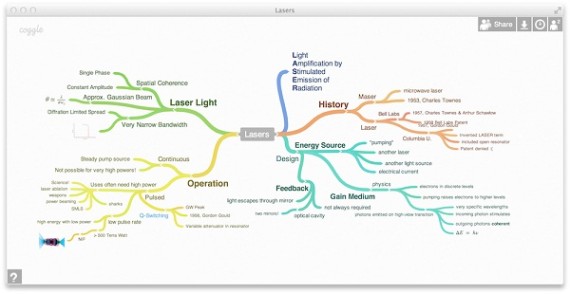 Unleash your creativity with Coggle. It is free, and it is user friendly. It is a collaborative mind mapping tool, available as an web app, that teams love to use. It gets everyone involved at the same time with no errors whatsoever. Coggle lets you drag and drop images right from your desktop, to your diagrams, and there is no limit of how many images you can drag.
Coggle also has a history mode that lets you edit previous saved versions of your diagrams. Track accountability lets you search through its history mode and see who edited what, and when.
 2. XMind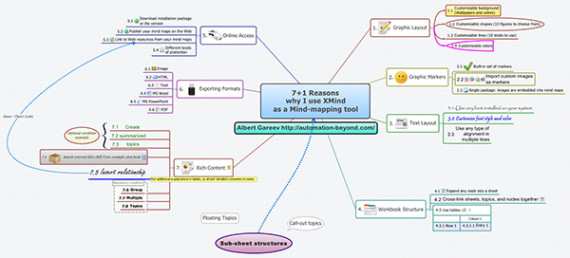 XMind is the most popular mind mapping tool, with millions of users using it to " clarify thinking,  manage complex information, run brainstorming and get work organized". XMind is a free tool, but if you want to upgrade your free version to Plus, or Pro, you need to pay 79$, or 99$. XMind is available for Windows, Mac and Linux.
It is a great cross platform tool that offers local network sharing, export to Microsoft Excel, CSV, export to PDF, SVG ( in vectors), export to Microsoft Office Files on a Mac, and improved IME support, that lets you type in Chinese, Japanese and Korean easier. Brian Matthey, a Mind Mapping Expert praises this great tool by saying " After trying both FreeMind and XMind  I have settled on using XMind for my personal and professional projects and might even consider paying for the additional XMind Pro in the future."
This incredible tool received the award for the best open source RCP application in 2008, the best project for academia 2009 in the SourceFourge community, and one of the PCWorld 100 best products of 2010.
 3. FreeMind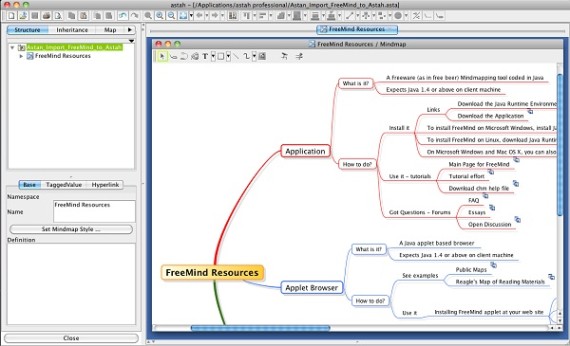 Their motto is " Set your mind free with FreeMind!" and they stick with it. It is a free mind mapping tool available for Windows, as an .exe, and for Mac, Linux and BeOS as jar. It is written in Java, meaning it can be installed on any platform that uses Java. It is not eye candy as other mind mapping tools, but it does its job efficiently.
You can use it for keeping track of projects, project workplace, easy writing and brainstorming, keeping a small database. Its features include fully functional following of HTML links stored in the nodes, supports folding,  fast one click navigation, undo, smart drag and drop,  smart copying and pasting into/from, export of map to HTML, and many others. So why not try it?
 4. MindNode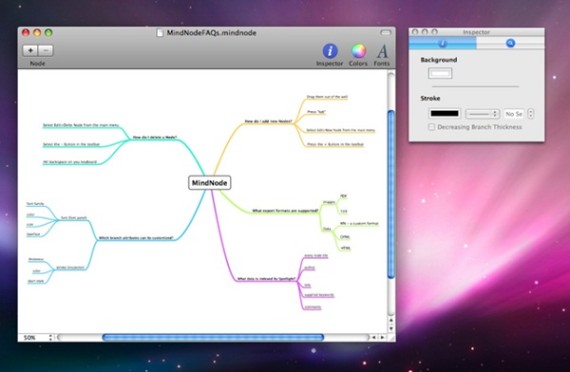 MindNode is a great tool available only for Mac, iOS. It is not free as other mind mapping tools, with prices starting from 19.99$ for the Mac version, and 9.99$ for the iOS version. You can easily jot down your ideas and add as many mind maps as you like – there is no limit. You can also cross connect nodes from different maps.
You can share your maps with iCloud, or DropBox, or you can easily export your mind maps to an open format, text file, and even as images. It is also feature by Apple as an " App Store Best".
 5. MindMeister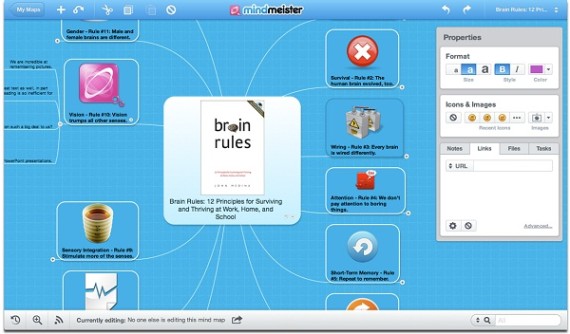 MindMeister is a mind mapping tool available as an online web app ( also available for smartphones – Android, iOS), with a price starting from 4.99$ a month. You can collaborate in real time with others. Collaboration in real time was its main focus, while being developed. You can share your maps with others through Facebook, Twitter and emails.
You can easily connect your smartphone to a smart TV, and perform a wireless presentation from the comfort of your chair. Use Live Broadcast so you can show slideshows to your collaborators, or you can invite colleagues directly on the website.  The best feature that MindMeister seems to offer is that it stores all the data on their servers, meaning that you can undo every single little thing on the map, by using their History View.
But wait, there are more features. Fully customizable, letting you pick any style, or boundaries, you can export maps into one of the multiple formats MindMeister supports. They offer full time support, and an extensive help and FAQ section. If you are not a member yet, and are skeptical about using MindMeister, you can try it for free for 30 days.
 6. Mapul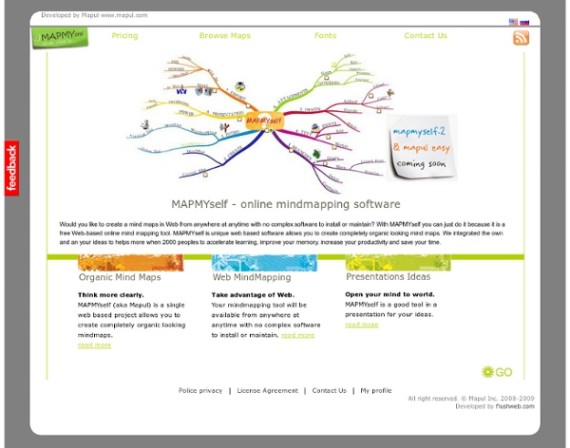 Mapul is a mind mapping tool available as an online web app, and its price starts from 2.50$ a month. Mapul has evolved from mapmyself.com, that runs with the Silverlight plugin. If you wish to try it, you can do it by accessing their website right here.
Basically, they are handwritten mind maps, beautiful, and stunning. They also have a quick start guide, available here, if you want to read it, and make an idea on what to expect from this tool.
 7. WiseMapping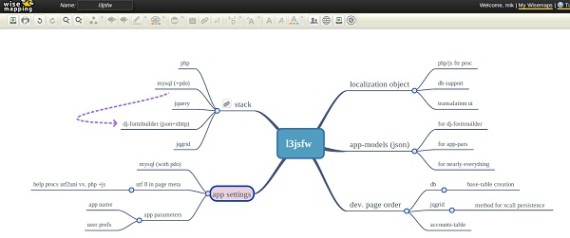 WiseMapping is a free mind map builder available as an online web app. It is an open source HTML5 mind mapping app, that you can also use it on their website, meaning that you don't need to install anything on your PC. It is also a collaborative tool, that lets you share your maps with friends. It can easily be embedded into blogs, also exporting, and import is done in a flash.
If you are an individual, using it for your own personal use, you can use it for free. Ow wait, if you are a company that use it for commercial gain, you can also use it for free. How great is that?
 8. StormBoard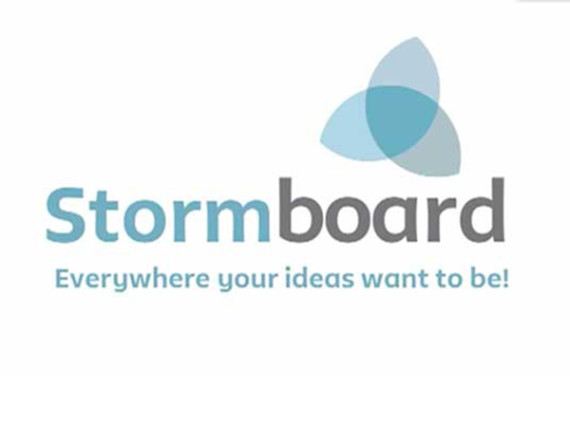 StormBoard started as EdiStorm, but changed its named shortly. It is a web based HTML5 mind mapping tool, that is free. Brainstorm and organize ideas with people around the world, or in the room next to you.
(Visited 10,558 time, 1 visit today)