"Photography suits the temper of this age—of active bodies and minds. It is a perfect medium for one whose mind is teeming with ideas, imagery, for a prolific worker who would be slowed down by painting or sculpting, for one who sees quickly and acts decisively, accurately."
– Edward Weston
ADVERTISMENT:
The Best Deals For Digital Design Assets - InkyDeals.com. Learn More>>
The smartphone has existed, as a concept, since way back in 1973, and the term itself is already more than 20 years old, being used for the first time in 1993. Smartphone ubiquity, however, is only a very recent development.
Whether you are or not a fan of the iPhone, you can in no way deny the important role it played in making smartphones truly popular.
Apple launched their already iconic smartphone back in 2007. That is a mere 7 years ago.
Since then, the device's hardware has been getting stronger and stronger, and the operating system has been getting more and more sophisticated, to allow users to make the most it.
Even if you do not own an iPhone (or wish to), you would not be holding that Windows Phone or Android in your hand if it wasn't for the iOS. Apple's smartphone operating system set the standard for what a mobile OS should be, and how it should run.
Think of it this way, without the iOS, you would probably still be trying to figure out how Symbian works.
We have already covered some of our favorite iPhone apps in a previous article, but in today's article, we will be focusing strictly on photography apps. So, if you are bored with your current app, or have just recently got yourself  "iOS-ed", feel free to try these apps out.
1. VSCO Cam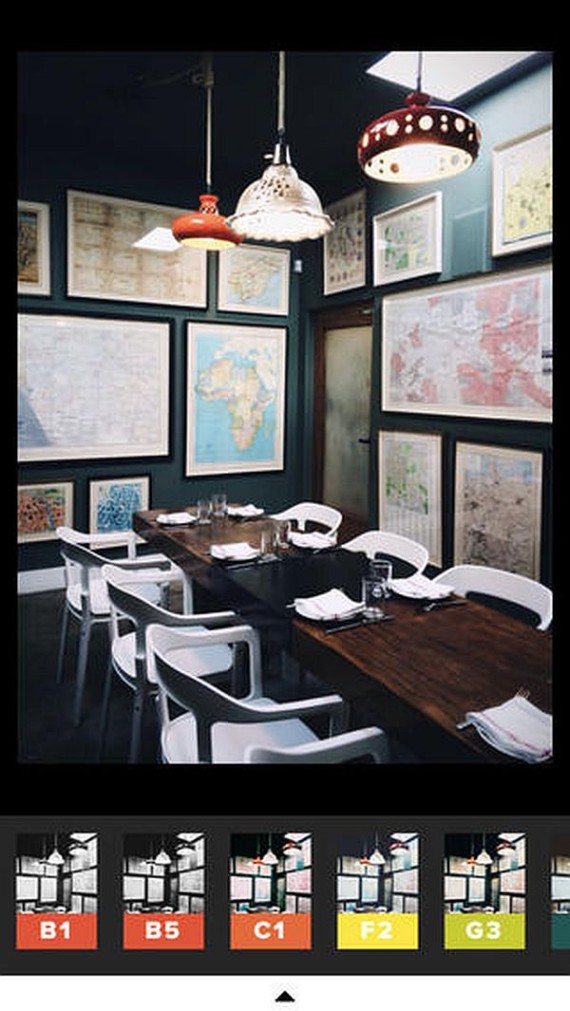 Their motto boasts "The Standard of Mobile Photography", which is a pretty bold claim. But the fact of the matter is that this really is a pretty good app. It's an alternative, somewhat, to the ever-present Instagram.
Unlike the aforementioned app, VSCO focuses on quality, not quantity, so you will notice a distinct lack of in numbers in it, namely number of followers, number of likes, or number of comments.
2. Sktchy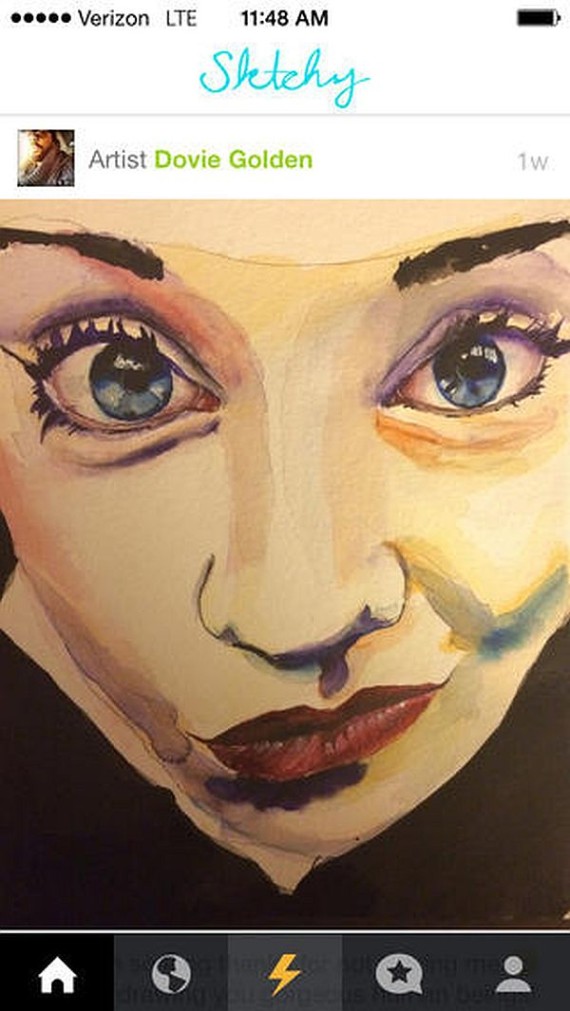 Sktchy is a terrific way for artists to connect. The way it works is that it allows you -the photographer- to share your photo on the platform, to inspire other kinds of visual artists (sculptors, painters etc.) to create their own works, starting from yours. The other artists, in turn, share their creations on Sktchy, and you get a notification, so you can see what art your art has inspired.
3. Snapseed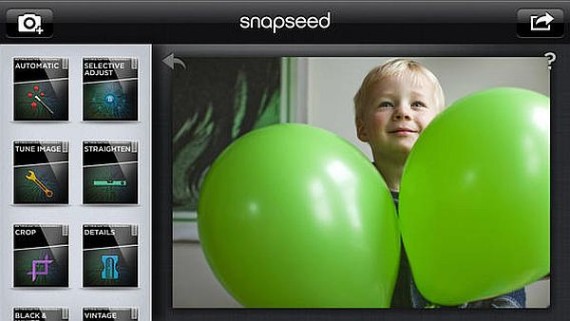 Boasting a great Auto Correct feature, and built in Google+ capabilities, it is easy to see why this app was TIPA's 2012 choice for Best Mobile Photo App.
It has crowd favorites like "hipster" filters and frames, as well as some more in-depth features like Tune Image to tweak your photos, so it is a great app for both professional photographers, as well as hobbyists.
4. Camera+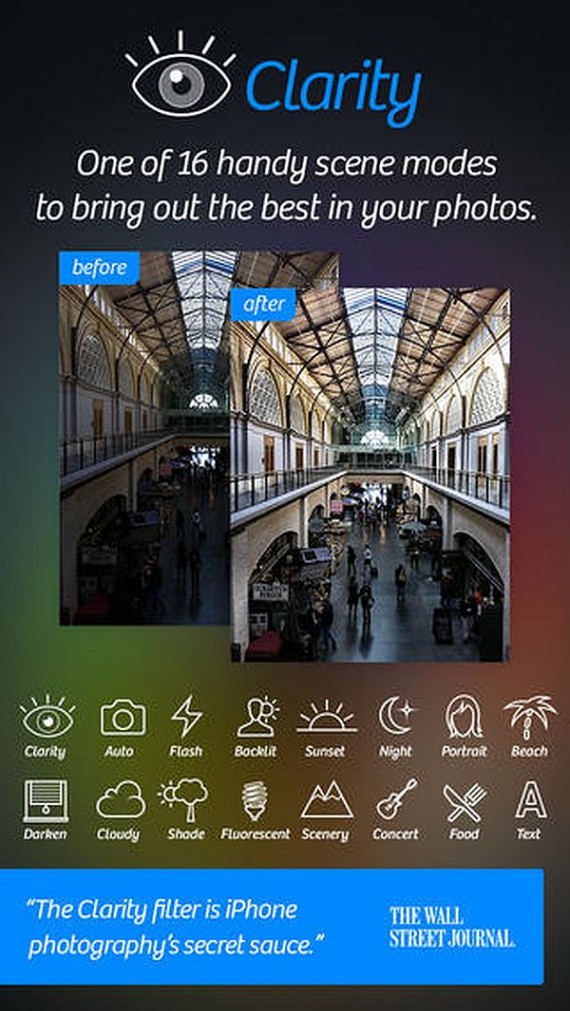 You have got to love an app that, basically, says it has a feature for taking high-quality selfies. The exact quote from the app's presentation is: "There are countless uses for the Timer, including taking the highest quality self-portraits."
All jokes aside, Camera+ really is a great photography app. It has all sorts of features like Clarity and Horizon level, to help you get neat compositions, as well as Scene Modes, so you can have presets for particular types of shots, such as Food, Sunset, Night, and Beach.
5. Photoristic HD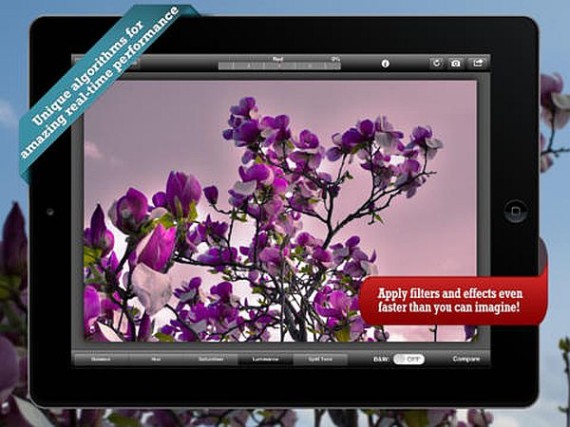 Photoristic does what most other photo apps do, but two of its stand-out features has to be the Advanced Color Control. With it, you can use editing tools on 8 colors separately, namely magenta, red, orange, yellow, green, aqua, blue, and purple.
6. Pixlr Express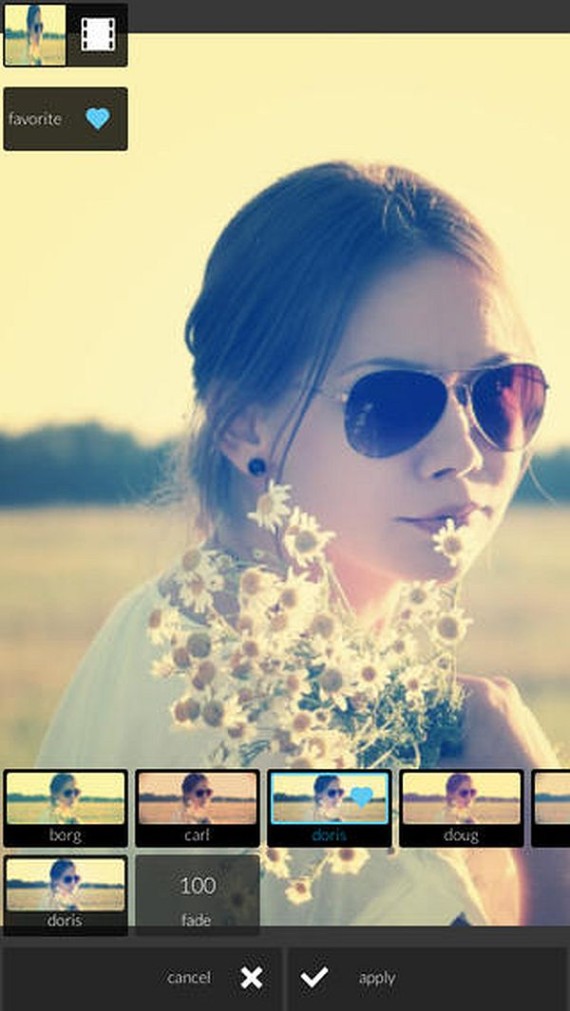 For editing on the go, it doesn't get much better than Pixlr. Not really the app you would want to use if you are trying to get on the cover of National Geographic, but it is definitely a fun app to have if you are the designated photographer at a party.
7. Slow Shutter Cam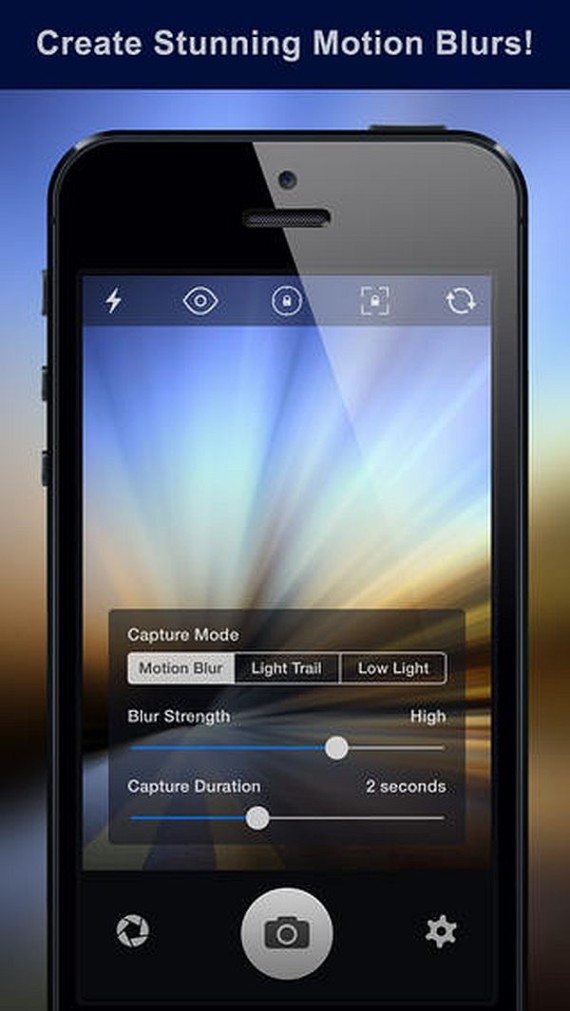 Also featured in the New York Times, Slow Shutter Cam offers up some of the most powerful features a DSLR has, all on your iPhone.
You have three modes of capturing images: Motion Blur, Low Light, and Light Trail. Each of these features helps you create stunning and dynamic pictures, so it is definitely worth a look at.
8. Photochop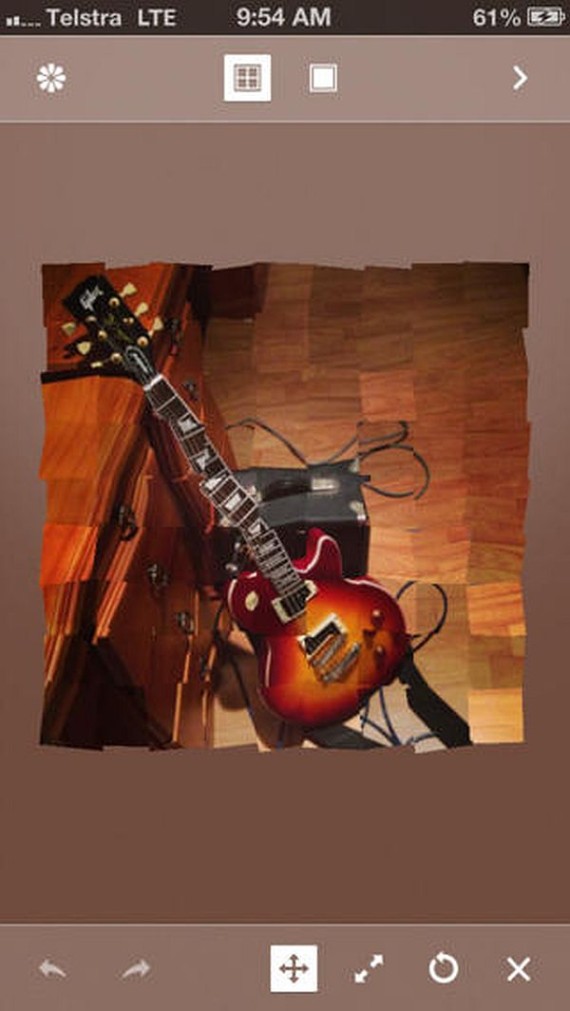 Whether you are feeling arty, and want to makes a collage, or tile-like photo, or if you just want to make your friends look like the Elephant Man, Photochop will help you do just that. Not much else to say about this one, really. It's good clean fun, and we wholeheartedly recommend it.
9. PicShop HD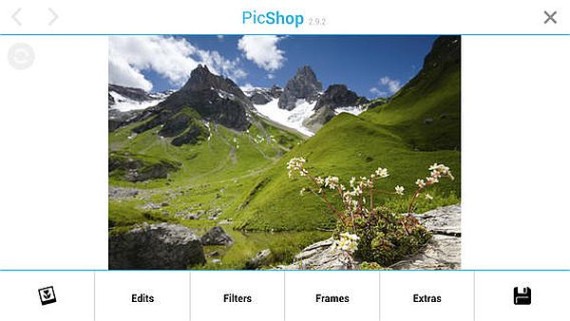 A full editing suite, akin to Adobe (though probably not as versatile), PicShop supports HD images up to 8 MP, so it is really great for both casual and professional photographers. It has several really cool features, chief of which we find the sketch mode, that has 8 different brushes, and a meme maker, so you won't have to wait 'till you get home to add captions to that badly parked car you saw.
10. Facetune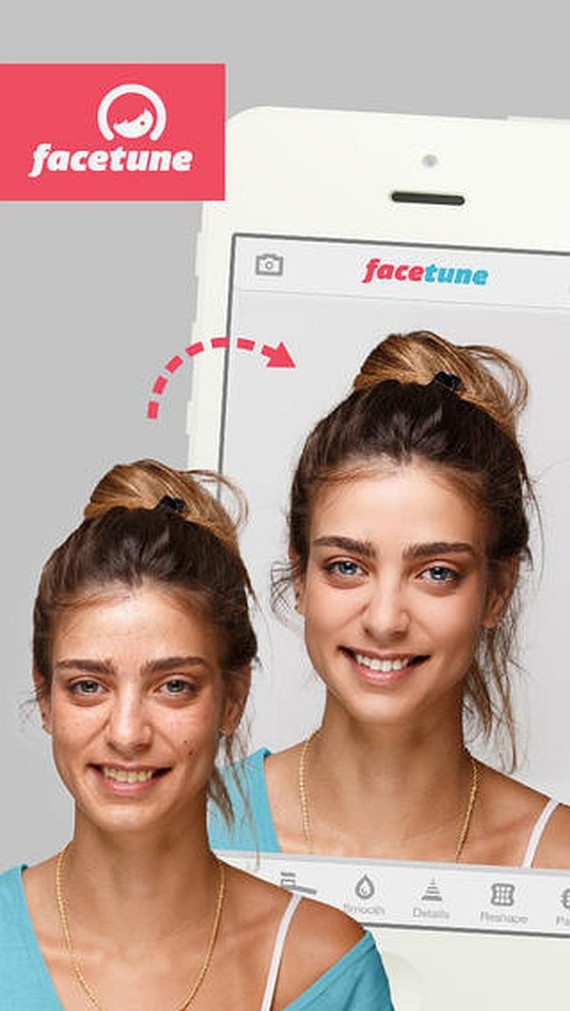 More selfie goodness coming your way, this time in the form of Facetune.
Facetune gives you some of the tools you need to tweak portraits, and make them look like the cover of a high-end fashion magazine. We aren't talking about the cheesy cover frames, of course, but about tools similar to the ones Photoshop provides. These tools will help you widen the smile, smooth-out the skin, and other similar tricks used by the fashion industry.
11. Handy Photo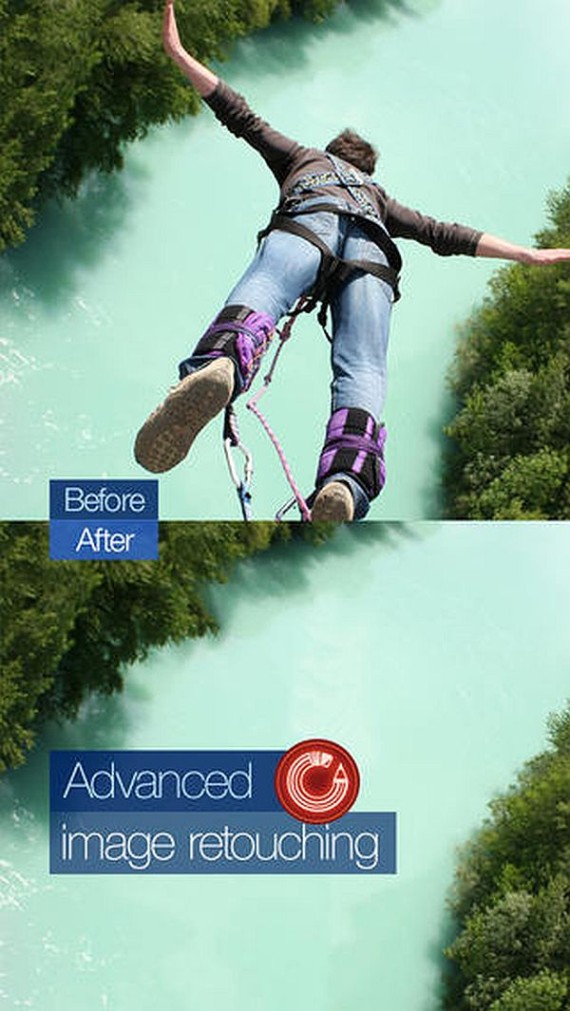 Handy Photo is a truly versatile little app, that allows you to do some pretty cool things. First off, you have the Move Me tool, that allows you take objects from one photo, and move them into another. This opens a whole world of opportunities in terms of editing on you mobile device.
Secondly, there is Magic, a tool that, according to the developers, isn't found on any other app. Magic allows you to uniquely uncrop photos, and straighten horizons, without changing their original size.
12. iPhoto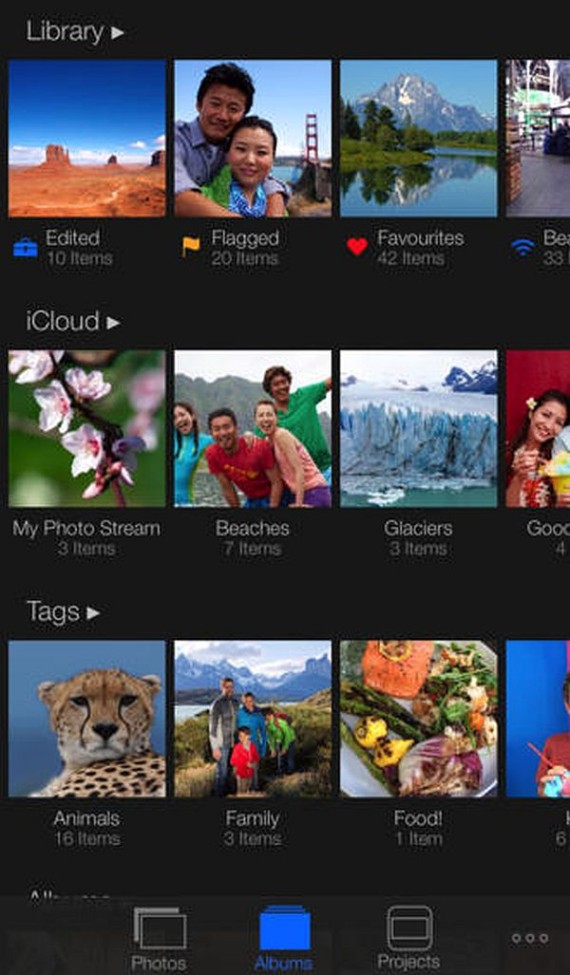 You don't get an iPhone to not use Apple products, do you?
iPhoto helps you organize your photos, as well as create great slideshows, publish them as web journals, and make them hardcovers for photobooks, all with a few taps and swipes.
13. Path on – Swipe to Type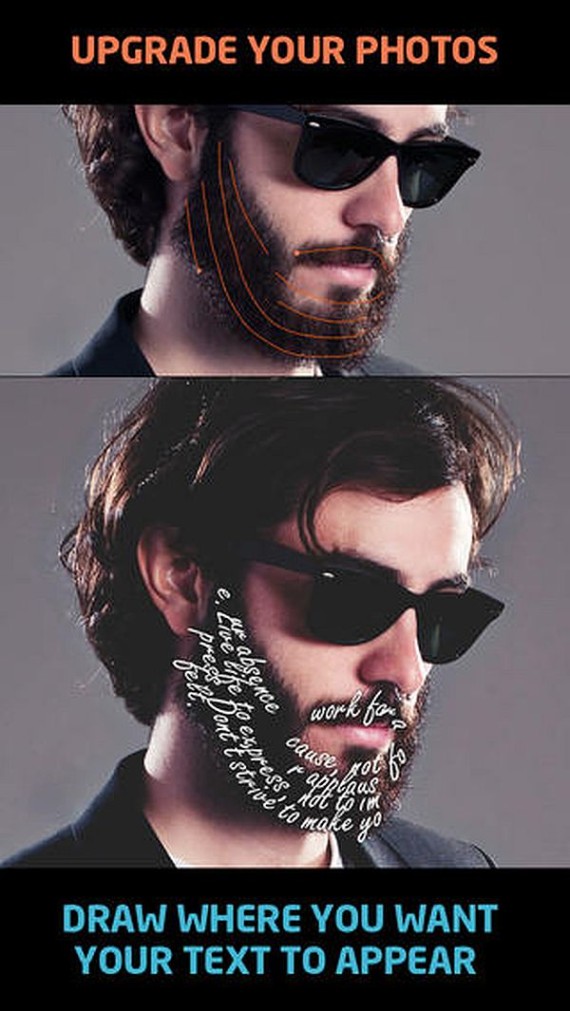 This app doesn't do a lot, but it does it really well.
In what definitely is the most specialized item on our list, Path on lets you add cool typography to your pictures, and arranging it in any way you want. It does this by asking you to draw a line on the photo. After you draw the line, the text you want will appear across that line. Meme generator be damned!
14. TiltShiftGen2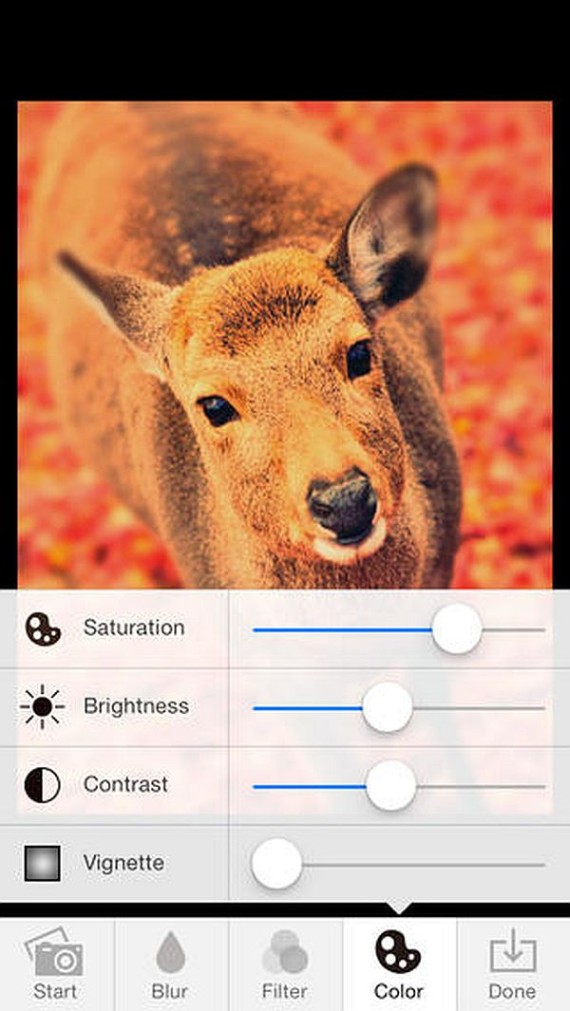 Compact and intuitive, this app is great if you have only just started "hipsterizing" photos. It has the right amount of features to get you familiar with how such apps work, without making you feel overwhelmed with possibilities. A perfect app for beginners.
15. Frametastic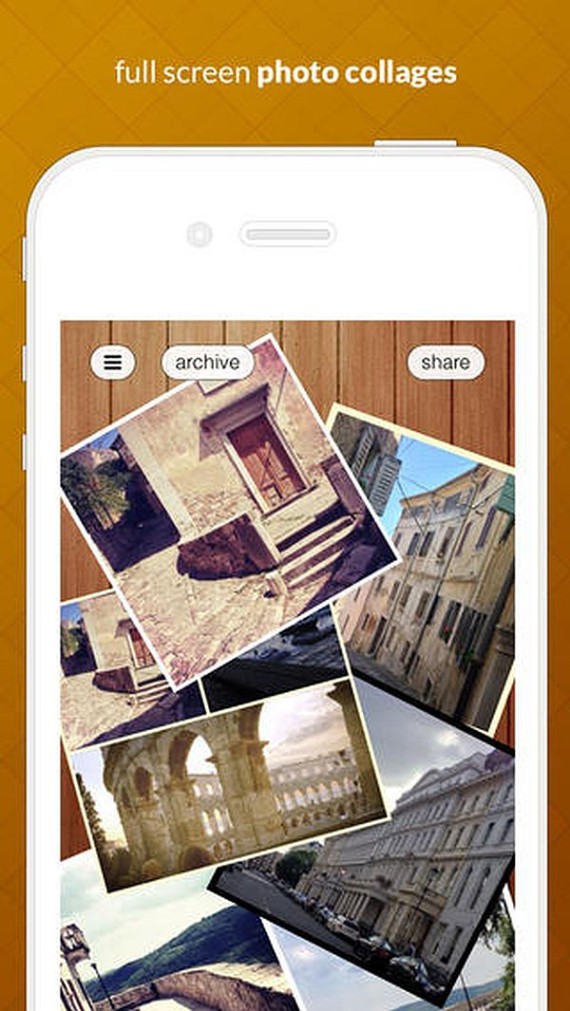 Fantastic does a whole lot of things, which is all the more impressive once you find out it is totally free. Aside from doing what the name says (putting frames on photos), it also has some pretty decent effects, and also the option to make both photo and video slideshows.
The stand-out feature, however, has to be the Auto-Frame, which generates the perfect frame for a selected number of photos.
That wraps up our list of iPhone photography apps. We hope you enjoyed our short presentation, and that you'll have lots of fun with the items on our list. Be sure to share your thoughts, or any other cool photography apps you know, in the comment section below.
You also might want to know about the best selfie app Facetune which helps you to click awesome selfies.
(Visited 2,458 time, 1 visit today)