Running a photographic business requires many different skills. Really, just about any job in today's gig market economy for artists requires being proficient in multiple disciplines. There's good reason to look for quality shortcuts in fields we need help in. The best free design resources can give you the head start you need to make great banners, ads, and social media posts.
Premade graphic design elements can give you an edge in creating awesome looking designs. They let you save time by taking some of the hard work for you. You can adjust these banners, actions, overlays, and presets to be exactly what you want them to be. That way, even though you may be taking a shortcut, the end result is all you.
ADVERTISMENT:
The Best Deals For Digital Design Assets - InkyDeals.com. Learn More>>
A good resource for overlays: Sparkle Overlay Bundle
Here are eight free design resources for photographers and graphic designers:
1. 80 Social Media Banners for Every Photographer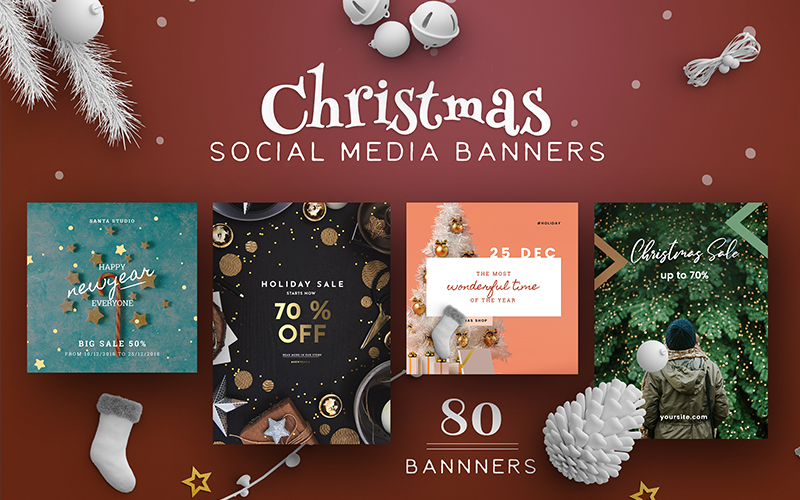 Having a social media account is pretty much a necessity for any modern photographer or graphic artist. Maybe you have several accounts across various platforms. Well, so does every other photographer and graphic artist out there. So, you need to be able to make your posts stand out from all of the things posted every day.
A social media banner helps your posts stand out. The free design resources in this package are eye-catching. People tend to scroll through post after post when going through social media. If your post stands out, maybe they stop for a closer look. Then, whatever call to action you have set up on your pages has a chance to be acted on.
Since these banners are user modifiable, you can configure them for your own brand and your own special needs.
2. 10 Free Valentine's Day Marketing Boards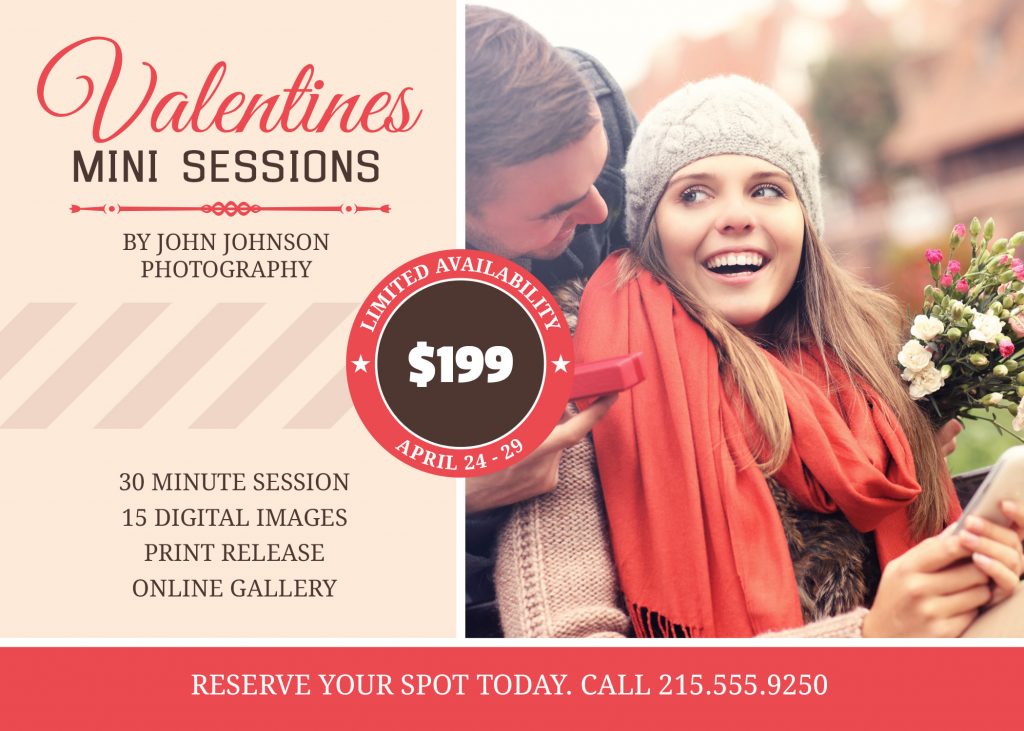 Marketing boards can used in a variety of ways. You can print them out as posters and other promotional pieces, or you can post them on your website to promote specials. You can even e-mail them out to clients or potential clients.
Valentine's Day is a special marketing opportunity that photographers can tap into for booking portrait sessions, either individuals or couples. Since these are customizable, you can make the adjustments necessary to promote your own brand of photography. These are designed to help create a market niche for your business during what may otherwise be a slow season.
3. 15 Free Christmas Photo Cards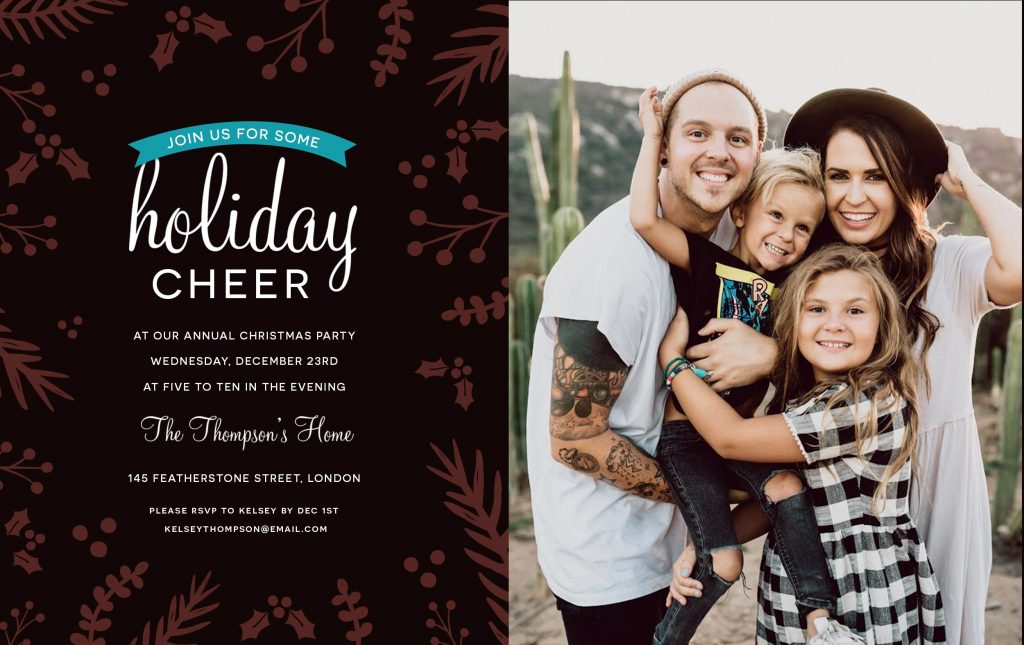 Do you send out Christmas cards? Whether sending them out personally or as a business, personalizing your cards is another way to keep your name or your business brand in the front of people's minds.
With all that is happening during this season of the year, having some worthwhile free design resources will help you get through this activity. A good looking Christmas card will stand out, making it personal will give a nice touch to the card.
You could also make cards for your clients with your own portrait files of the subjects, thus making yet another good use of the opportunities of this busy time of year.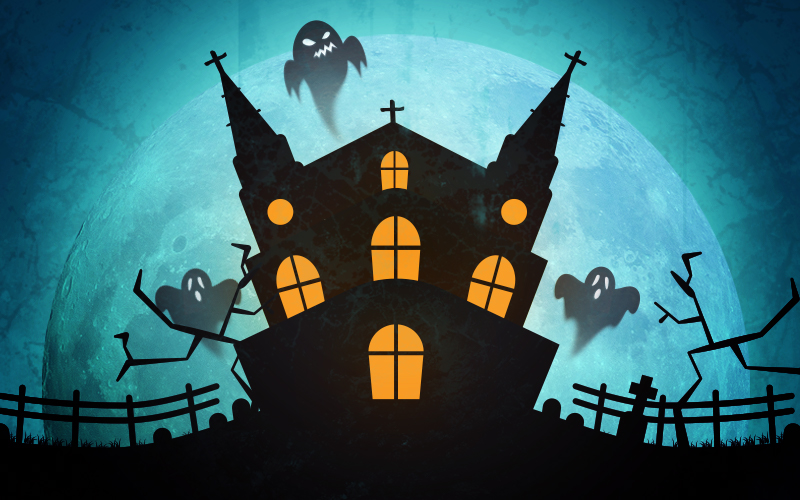 A Photoshop overlay is a template with design elements that allow you to customize with your own photos. This free design resource will make it a whole lot easier and less time consuming for you to make awesome Halloween themed finished products. Use them for your advertising or as another great thing to offer clients.
5. 5 Save The Date Card Editable Templates for Free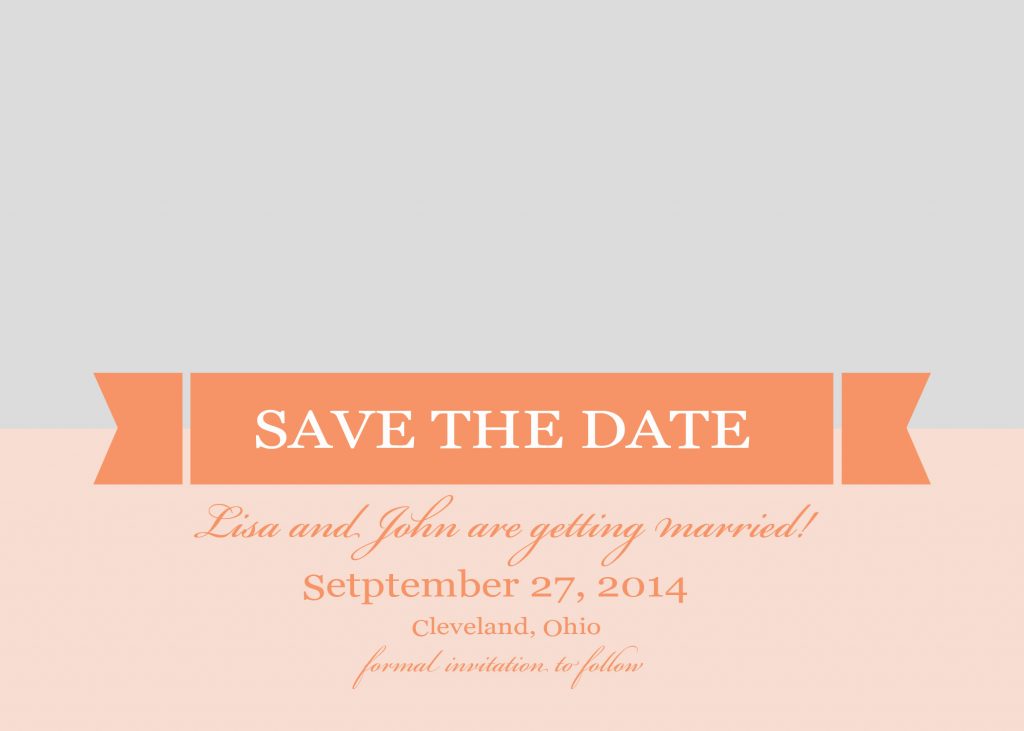 Wedding photographers seem to have more pressing time worries than almost any other genre of the photographic or graphic design businesses. Anything that can help ease the workflow is probably a good idea.
But, it's not just speeding things up that's needed. A wedding is a very special occasion. Everything around the wedding needs to be handled in such a ways as to keep the event as wonderful as possible. So, besides the workflow issues, a certain air of elegance is usually desired.
One of the first parts of the photographic or art journey of the wedding process is a save the date type of announcement. If you get this part of their business, you want to do it in such a ways as to et the entire package. Also, getting referrals is an important part of any wedding professional's business, from the caterer to the flower shop and definitely the photographer.
These templates are simple to use and customize, while delivering the elegant details expected out o most wedding professionals.
6. 10 Free Easter Cards Collection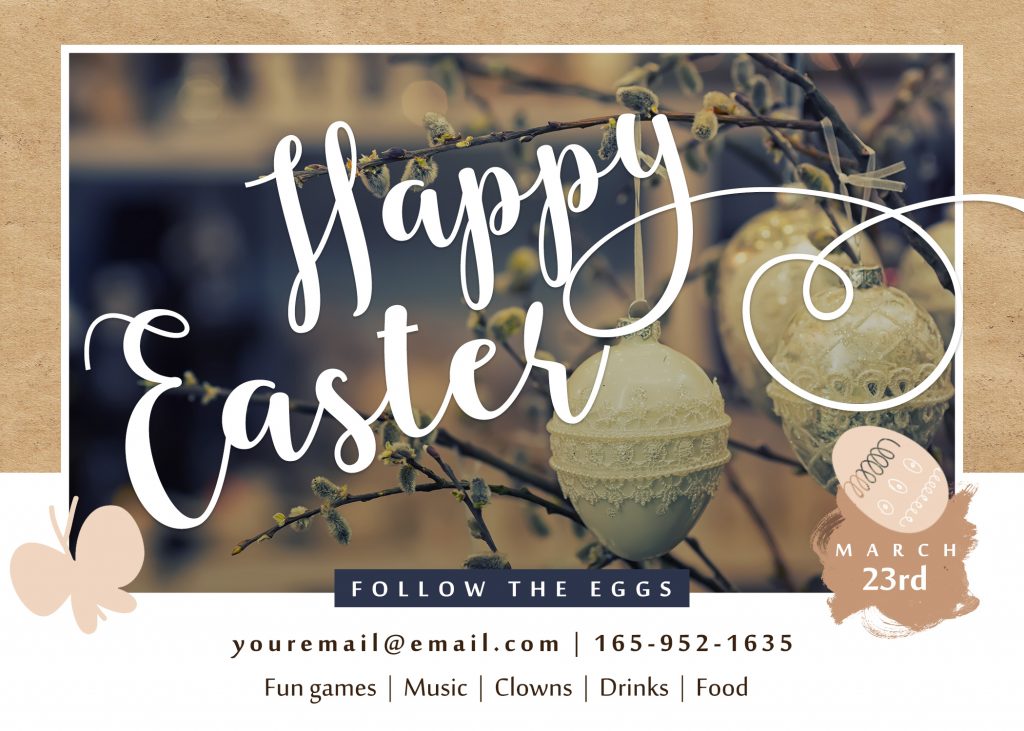 Here I another holiday for you to promote your business around. Especially if you offer family or child portraits. Easter is one of those occasions where people love to dress up their kids and show them off.
A great way to give your clients that method to show off the kids, or grandkids, is to create custom Easter photo cards. You can print them out, send them to a pro service for printing, or deliver them as a digital file for the client to use in their social media or send out as emails.
The free design resources in these templates allow you to really customize for each individual client. Even for each child, if you choose to offer that. The graphic design is sometimes the hardest part to get right, to have it make sense even for whatever the occasion is. With a template, most of that heavy lifting is already done, but you make it fit your brand.
7. 10 Free Halloween Photo Cards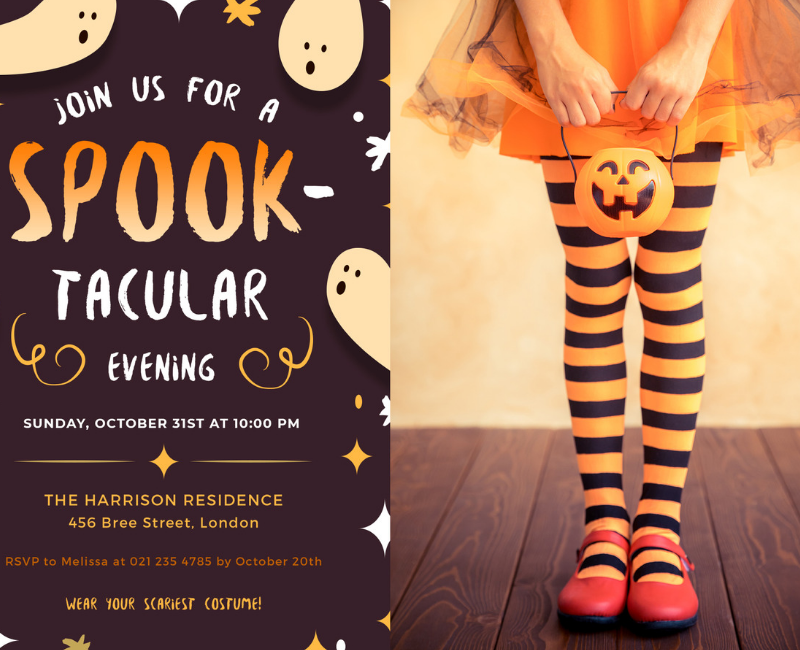 Only surpassed by Christmas itself, Halloween has become the second biggest holiday in consumer spending. Whether a graphic artist or a photographer, you want some of that money to come your way. These photo card templates will put you in the game, ready to reap the rewards of some of that holiday spending.
People are getting very sophisticated in regards to costuming. Not merely for their kids, either. Adults have become a major part of the costuming, especially if they are involved in any sort of cosplay. Use these cards to highlight what you can do for them to keep their efforts memorialized. The free design resources of these cards are specifically geared towards this popular holiday.
8. 10 Free Halloween Text Overlays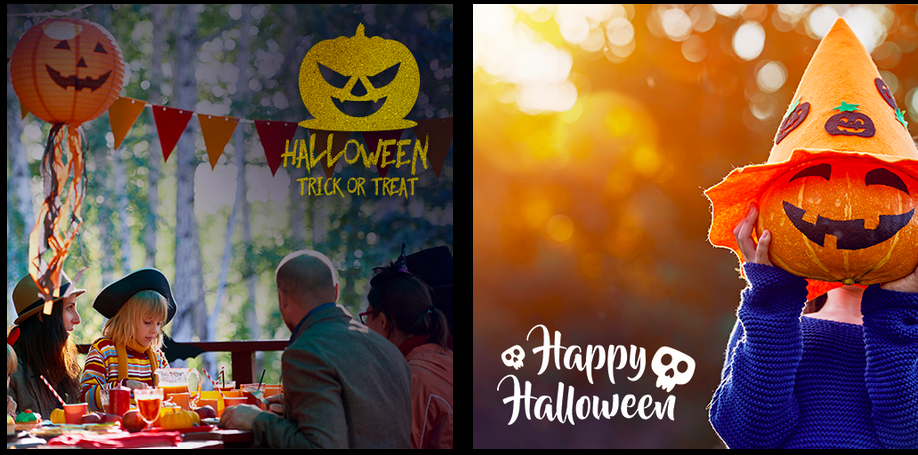 The graphic design elements of these text overlays is what stands out, and they will make your finished photos stand out as well. Be recognized as a good graphic designer and photographer dual talent professional. Put your efforts into he creativity, and let the free design resources work hard for you.
Stand out from the crowd of graphic designers and photographers. Using free design resources like these will help you create a brand, market that brand, and keep people coming back to your brand or referring others to you. Graphic design is now a part of the job for many photographers. Let these free downloads help out your business.
9. Instasize – a multipurpose editing tool for creatives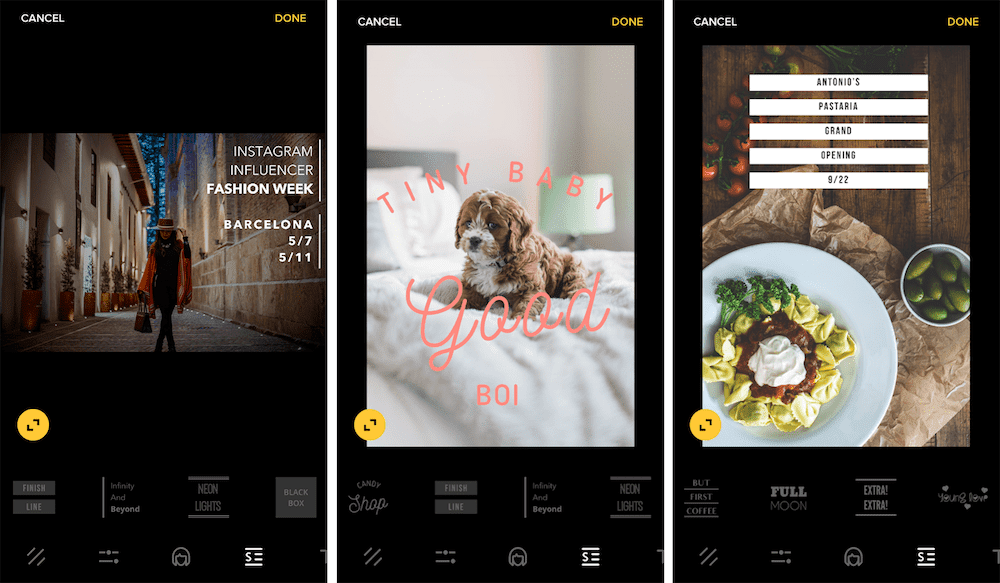 Social media power users—whether they're influencers, digital marketers, or everyday users who frequent the platform—need good visual content. With photos, videos, and graphic design elements making up a significant part of the digital landscape, everyone needs at least one go-to editing tool to ensure what they post remains top-notch.
Enter Instasize: a multipurpose editing tool for creatives. Available on mobile for easy access, it can be downloaded from the App Store and Google Play. While it does have a premium subscription, the free version does its job just as well. Features like filters, editing sliders, text, and borders are all available for free. Plus, check out the website for tutorials and tips for how to maximize the tool's use.
(Visited 609 time, 1 visit today)