"I find that when someone's taking time to do something right in the present, they're a perfectionist with no ability to prioritize, whereas when someone took time to do something right in the past, they're a master artisan of great foresight."
– Randall Munroe
ADVERTISMENT:
The Best Deals For Digital Design Assets - InkyDeals.com. Learn More>>
Every designer needs to mold something, to redefine its purpose. A creative professional like yourself surely does know a website filled with stock photos, where he, or she, can pick from thousands. Material is all you need to unleash your inner creativity and amaze the world.
But there are a ton of websites filled with horrible stock photos, and you will only waste your time searching for that photograph. Don't despair, we are here to save the day, or at least your work day. We managed to compile a list of 5 stock photography websites every designer should know – because we love you!
1. Getty Images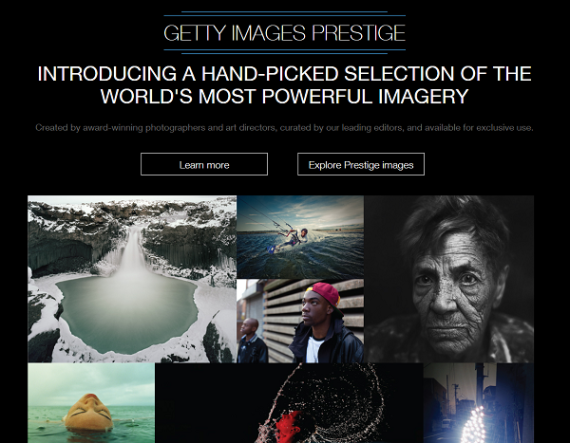 With over 80 million photographs and 50,000 hours of film footage, Getty images is one hell of a website. Being an established leader in this business, Getty images also have professional curators of photos, to assure users that they are providing only top notch material.
They bring " Prestige Images" to the table. Confused on what does it actually mean? Well, they are images available to be licensed for exclusive commercial use. "Exclusivity and control can guarantee that your image will truly be one-of-a-kind, without the extra time and risk associated with commissioning a custom photo shoot. "
And they don't just stop there. Their award winning photographers are ready to please your every stock image need – "Our award-winning photographers, such as master of craft Tim Flach and rising talent Ken Hermann, continually capture Prestige images from all over the world.
The unique collaboration between these photographers, our art directors, and our editors ensures that we can bring the world's most striking imagery to your most important projects."
2. iStockPhoto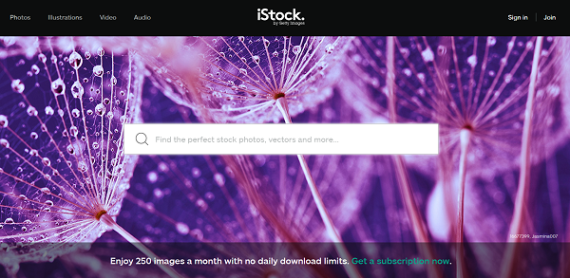 iStockPhoto.com is provided by Getty Images, so you know they are masters of their craft. 250 images a month with no daily download limit seems pretty cool to me. From free photos, illustrations to free videos and audio – all royalty free, so no need to worry about copyright infringement, just use them as you please.
"It's time to repicture the world — as it actually is — in all its variety and beauty. " – with what? you may ask. Well, with #RePicture. What is #RePicture? "We're surrounded by imagery that influences how we see the world. So it makes sense that if we all choose better imagery — imagery that challenges old stereotypes and kicks clichés to the curb — we can make that worldview a whole lot better. " – basically it's all about taking the boring factor from photos and giving them just a drop of innovation.
3. ThinkStockPhotos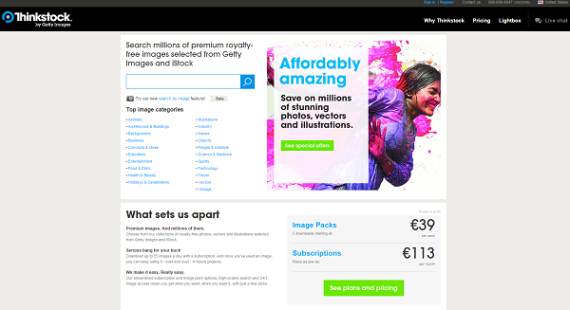 Another great one is ThinkStockPhotos. You may be asking yourself why should I choose this one when there are plenty of others exactly like it. Well, for a monthly subscription you will get premium images, vectors and illustrations – all royalty free. You can download up to 25 images a day and once you have downloaded an image, vector or illustration, you can re-use it as many times you like, without the fear of copyright infringement. "We make it easy. Really easy. Our streamlined subscription and image pack options, high-octane search and 24/7 image access mean you get what you want, when you want it, with just a few clicks. "
It is also great if you are always on the go, because ThinkStockPhotos released their mobile app that lets you browse, download and use images as if you were sitting in front of your laptop, or your desktop computer. Unfortunately, it is only available for the iOS – iPad and iPhone users rejoice, Android users will probably have to wait a little bit longer for this service. With over 10 million high resolution images from Getty Images and iStock, what is there not to love about this awesome platform?
4. National Geographic Creative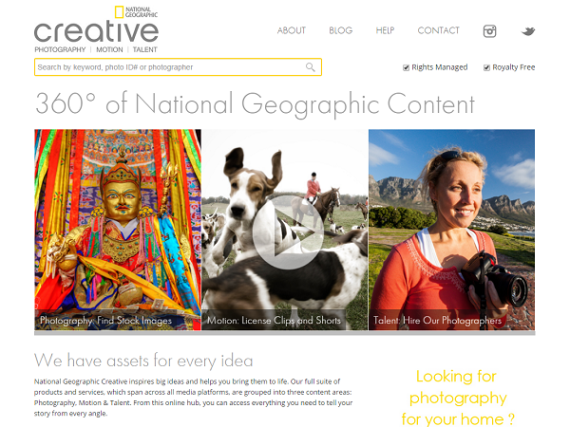 "National Geographic Creative inspires big ideas and helps you bring them to life. Our full suite of products and services, which span across all media platforms, are grouped into three content areas: Photography, Motion & Talent. From this online hub, you can access everything you need to tell your story from every angle."
Ow boy, I'm all giddy now. National Geographic Creative is a wonderful website that offers royalty free photographs, amongst others that you will need to pay to use them commercially. Head over to their blog to see what awaits you.
"The National Geographic Creative Blog brings you closer to our agency: its staff, photographers, and filmmakers. Each week, we share our favorite photos and videos from our unparalleled collection, and give you a unique look behind our office doors and transport you into the field with our Talent."
5. deviantART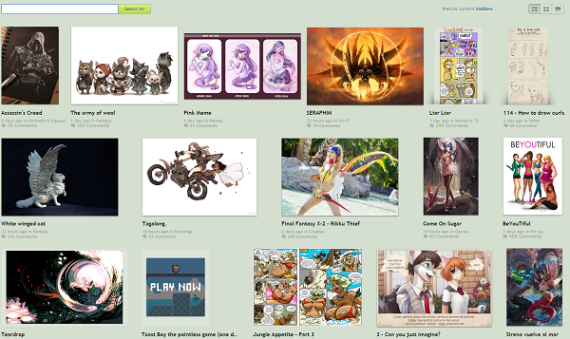 Yup, deviantART is a great platform were you can search for royalty free stock photos. It is filled with millions of users that upload their creations there, some have no problem with you using them, as long as you give them credit for the original piece, and some will ask you for a buck – a buck can mean 10$, 20$, 50$, 100$ or more, depending on the quality of the photograph.
But the really great thing about deviantART is that you don't even need an account to start searching for photos, you just need to have patience. Ow, who am I even kidding, that's not the greatest thing about it. The categories are so unbelievably diverse that you will waste hours just making up your mind what you want to search for.
Digital art leads you to 3-dimensional art, that will lead you to abstract, characters, objects, scenes, vehicles, and if you think that you aren't in the right place, just head back to digital art again and pick one of the numerous categories that it has.
This is our list of top 5 stock photography websites every designers should know. If you have one that you think it's the best there ever is, and it didn't made our list, please feel free to post in the comments section below. We would love to hear from you!
(Visited 535 time, 1 visit today)