Photography is a beautiful art. Image retouching can turn a bland image into an absolutely stunning one. Replacing skies in the photos is a very important technique to achieve this, especially for outdoor photographers. You may not have been satisfied with your overlay edits so far. We have decided to help you with that. 
Try out these 10 sky overlays to dramatically transform your image:
ADVERTISMENT:
The Best Deals For Digital Design Assets - InkyDeals.com. Learn More>>
Dreamy overlay: 
Perhaps the simplest way to punch up your image. Photographers often use this when the drama is not really needed. Improve your amazing baby pictures with the dreamy sky overlay. This will give your photo a soft light dreamy feel. The dreamy overlay is the go-to sky overlay for simple sky effects. Dreamy sky effects always go well with low contrast images. So you may want to lower the contrast of the original image.  Use this overlay to bring your dream landscape image to life.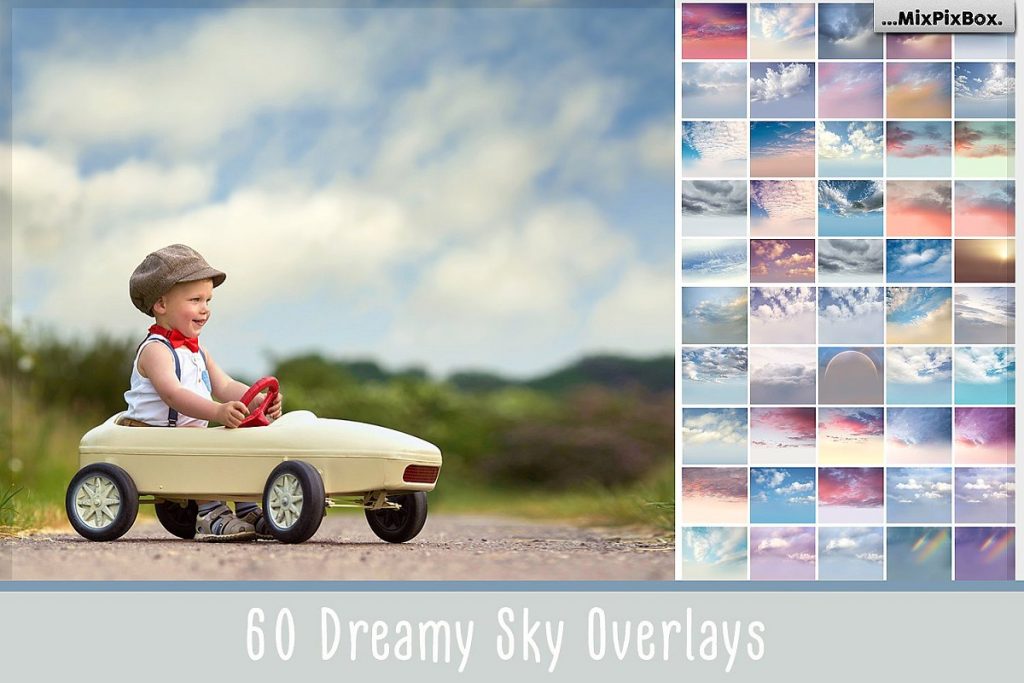 Lightning Overlays: 
So you have taken this high-resolution image. It is properly exposed. But something is missing.  One word: drama. You can easily use the lightning overlay to add drama to your photo anytime. A picture was taken at sea. A picture with a cloudy background. Most photographers use this with manipulation and transformation. You can also use it if you need a tint of edginess in your outdoor portrait. With this overlay, you can capture lightning in a bottle. Anytime.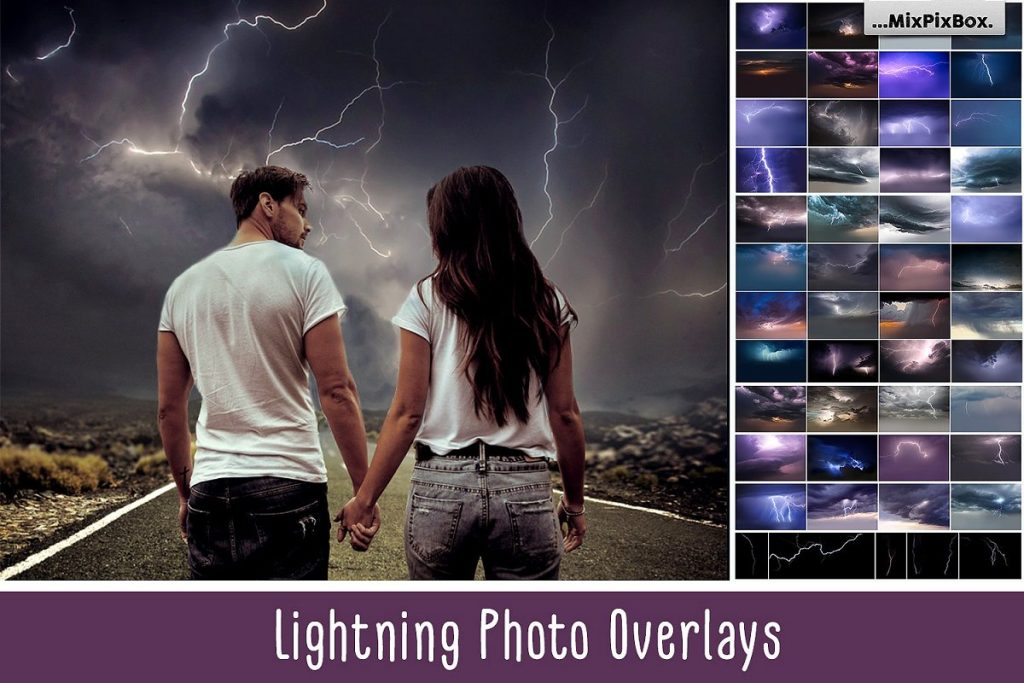 Long Exposure Sky Overlay:  
In photography, long exposure has to do with motion.  Long exposure overlay basically means an endless sky. It gives the illusion that your subject is in motion. It is used when you need the sky to extend for miles. You will also need it for dramatic transformation and manipulation. When you shoot a moving object or want to achieve the flash effect. With the long exposure sky Overlay, your photographic opportunities are endless. We are making photographs to understand what our lives mean to us." A long exposure overlay will add long-term beauty to that life.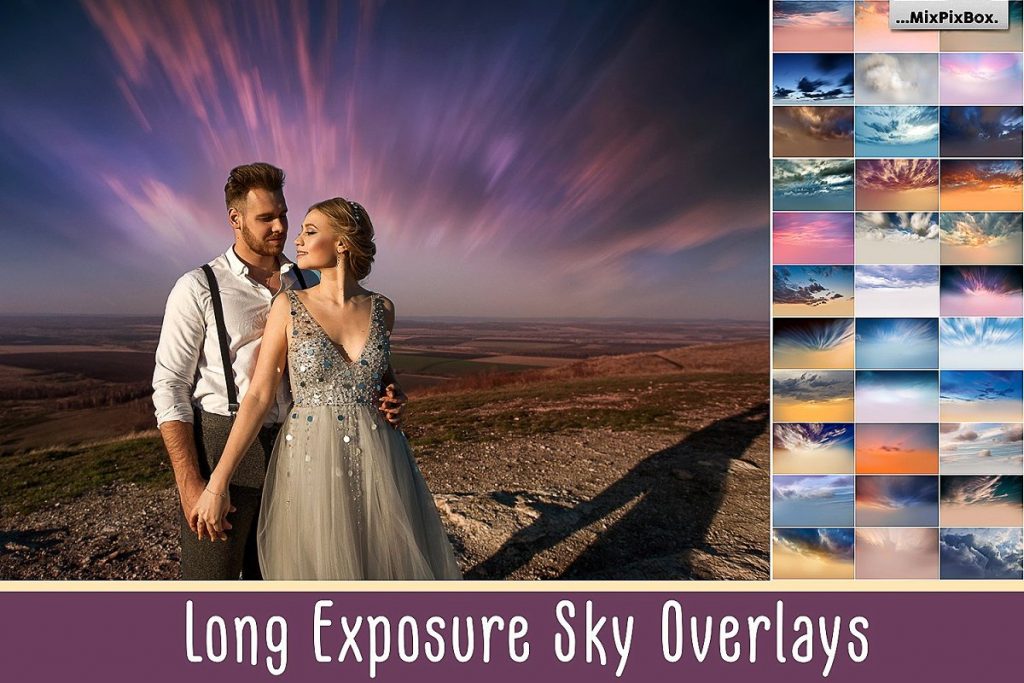 Romantic overlays:
You have probably heard of this before. If you haven't, you have seen it somewhere and fallen in love. If you are an event photographer, you will love these. The romantic overlays are used to add the romantic spark to your image. You can use it for an outdoor wedding or pre-wedding shoots. Picture a wide-angle shot by the beach. The man lifts the woman off the ground on a romantic sky backdrop. When used correctly, it is often irresistible. Whenever you need a magic touch in your image, a romantic overlay is a way to go.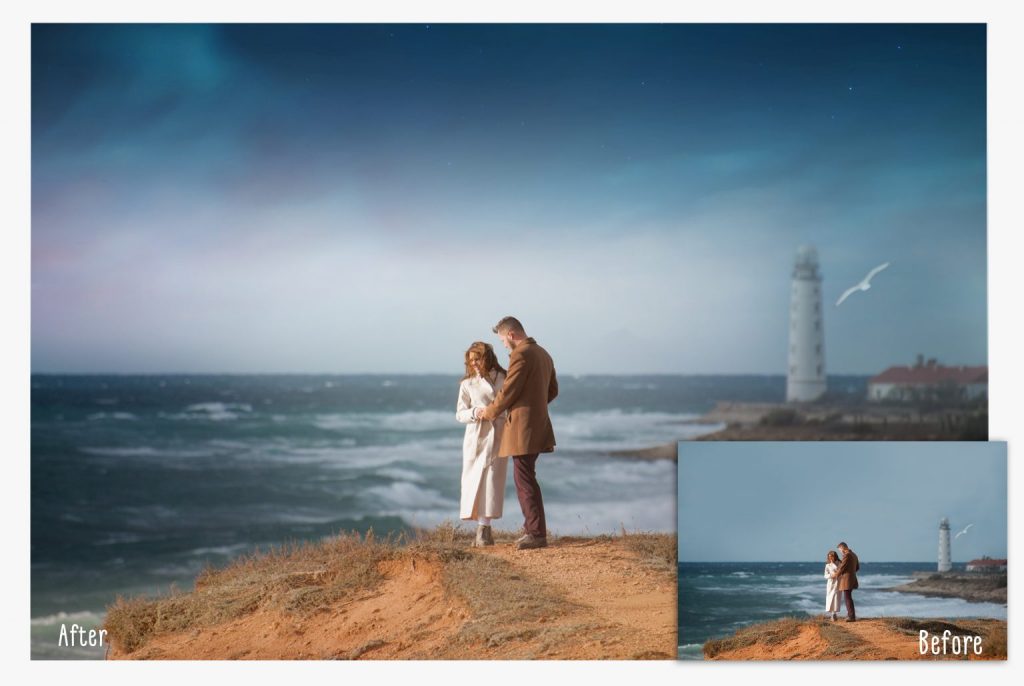 Pastel Overlays:
Colour grading is one of the most important processes of retouching. It takes years of practice as well as deliberate action. This is why the pastel overlay is very important. It comes in different colors, usually pink. It is very useful when you try to edit an image, but the original sky color does not blend with the photo. For every image you take, there is a complementary pastel overlay. The pastel overlay is very similar to the dreamy sky overlay. If your image has been overexposed, try the pastel overlay. It'll bring life back into it with color.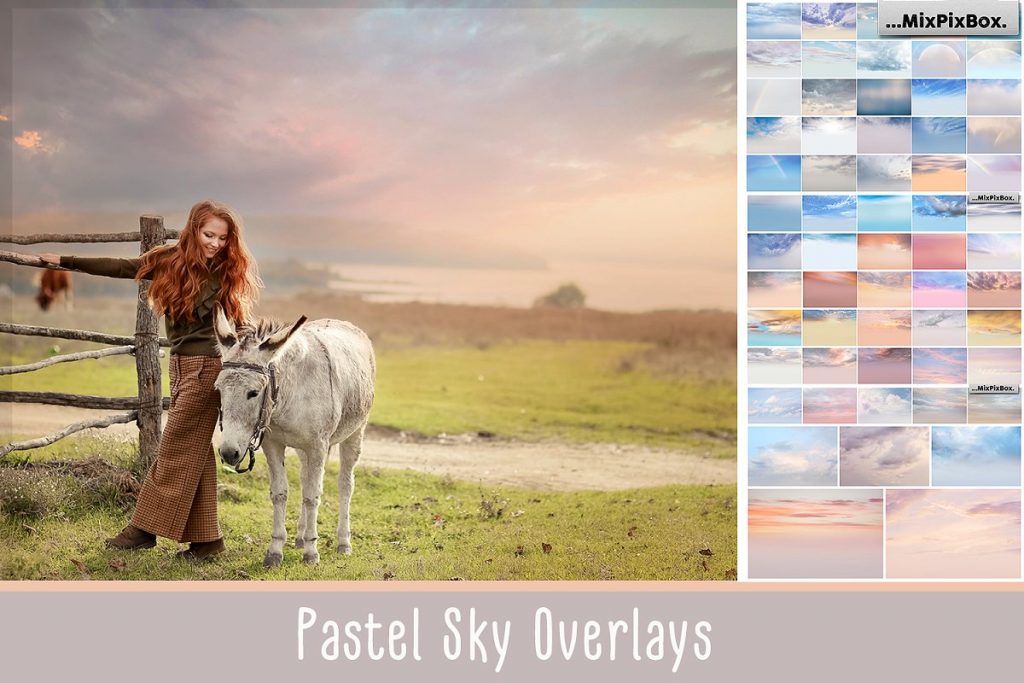 Rainbow Overlays:
Talking of color and beauty, rainbow overlays combines both. It is also rare. This rarity ensures that any picture with a rainbow immediately grabs anyone's attention. A rainbow is always a great addition to any image. When used the right way. It fits perfectly with a picture where your subject or the background is wet. It gives the after-rain effect. It is usually hard to make a color on your subject match the background without changing the subject's original color. With the many colors of the rainbow in your background, this becomes easier.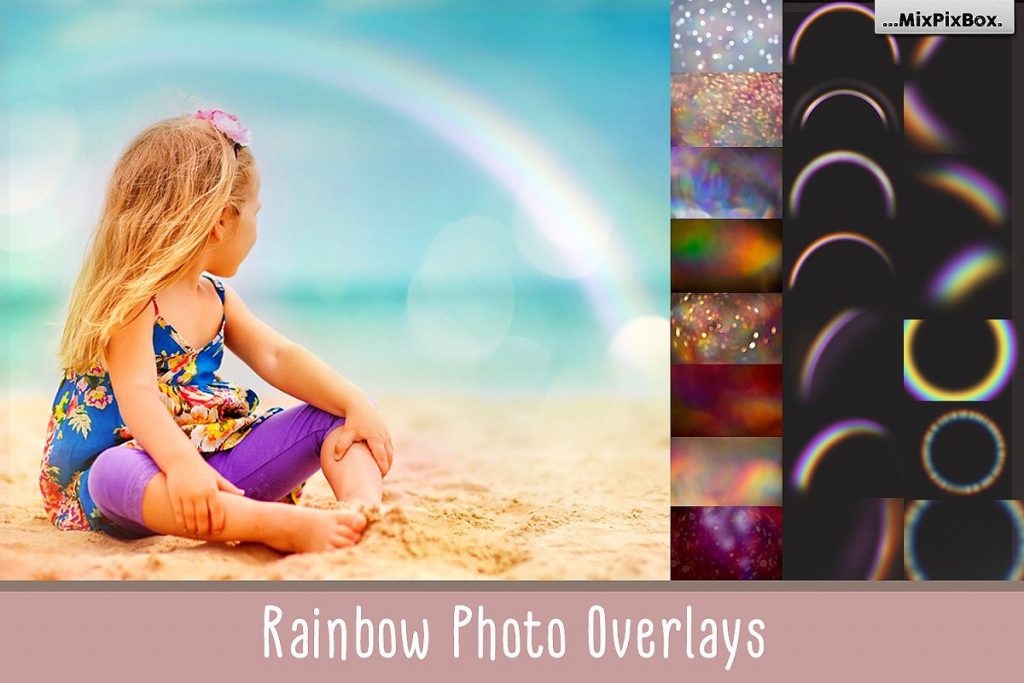 7. Stormy Overlays:
This is the opposite of the dreamy sky overlay. While the lightning overlay helps to add drama to your image, the stormy overlay establishes the drama in the first place. If you are a photographer and you like conceptual shoots. You like period pieces with costumes and huge props to create unique visuals. Stormy Overlays will come in a handy. You can also increase the contrast of the stormy sky overlay. This will pop the texture and give your image the energy it needs. This can also be called the dramatic sky overlay.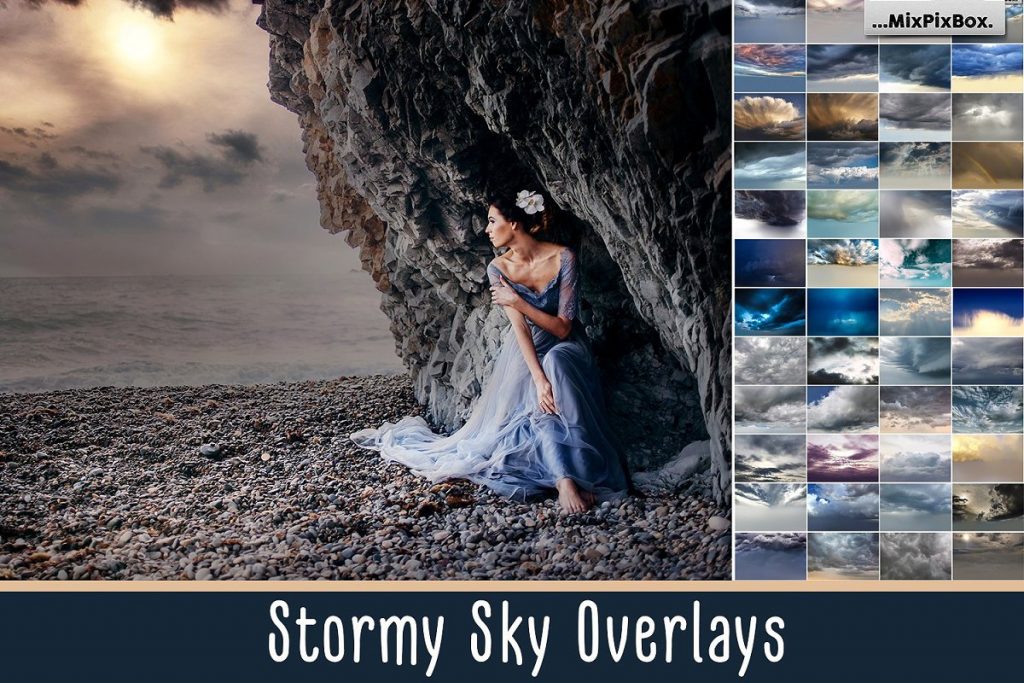 8. Sunset Overlays:
Yes, everybody loves sunset photography. They communicate with us in a unique way. Shooting a sunset image is good. Transforming your photo to a sunset image without anyone noticing is even better. Shooting a sunset picture takes time and planning. Sometimes, you are just never satisfied with the original setting sky. This means you want your own. You can get some of that golden sky in your daytime image. There are many sunset overlays online that will be perfect for your photograph.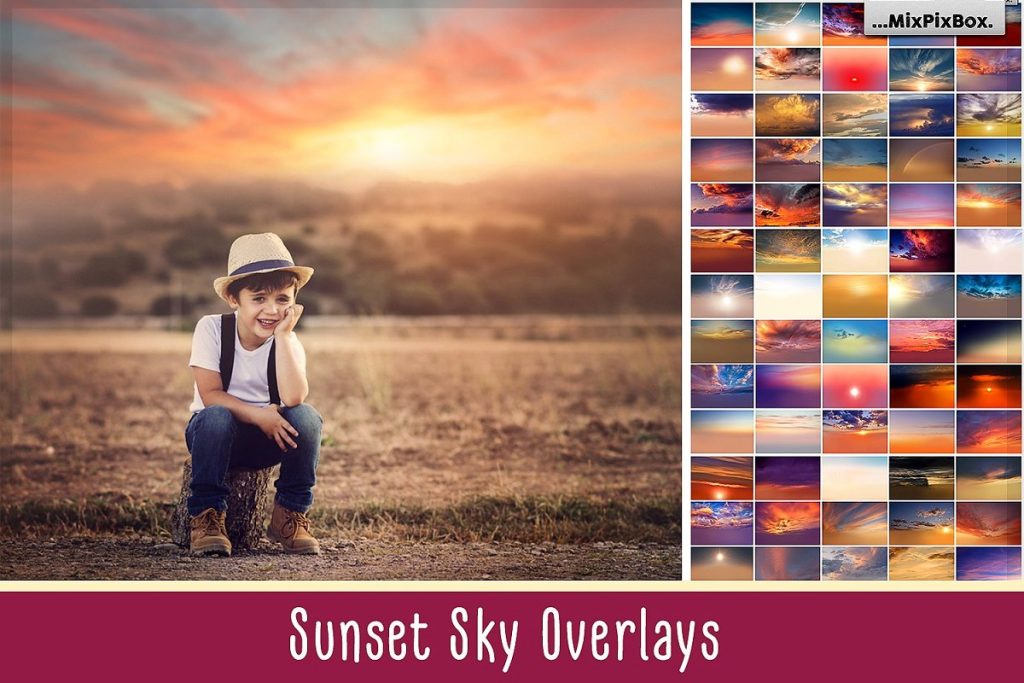 Night Sky Overlays:
One of the things that photographers hate the most is a boring image. We often manage to shoot outdoor images under low light conditions. This means we can be too focused on the subject that we ignore the background. Essentially the background could be bland. A simple way to fix this is to use a night sky overlay. That way, you can make sure your subject is perfect. Then you can fix the background in post-production. Some might sky overlays have beautiful stars. You can even add a shooting star for more background dynamism. Now, even darkness can not prevent you from creating the perfect photo.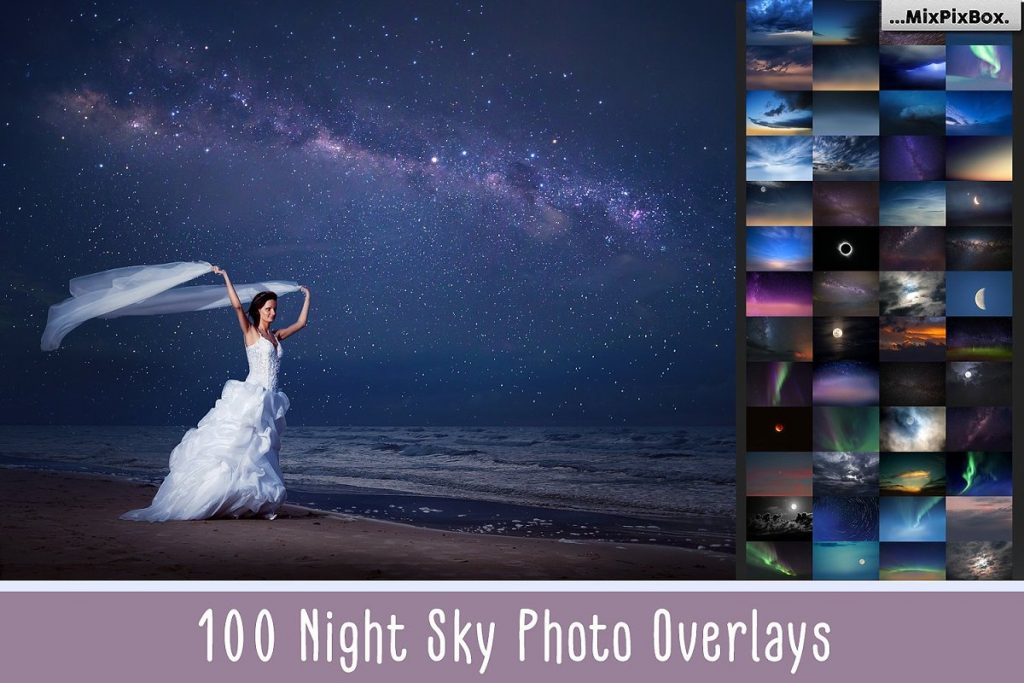 Northern Lights Overlays:
There are a few things more beautiful than a rainbow, and northern light is among them. Lightning Overlays and long exposure overlays add drama today pictures. Northern Lights Overlays are the best to add mystery to scenic night pictures. You can use it to easily achieve a stargazing effect. As a travel photographer, the northern lights overlay is really useful. It is perfect for a picnic and tent pictures. You don't need to go to the North pole. It would be best if you also tried to combine the night sky overlay with northern lights. Then you can make it even better by adding a water reflection. With northern lights, you can never go wrong.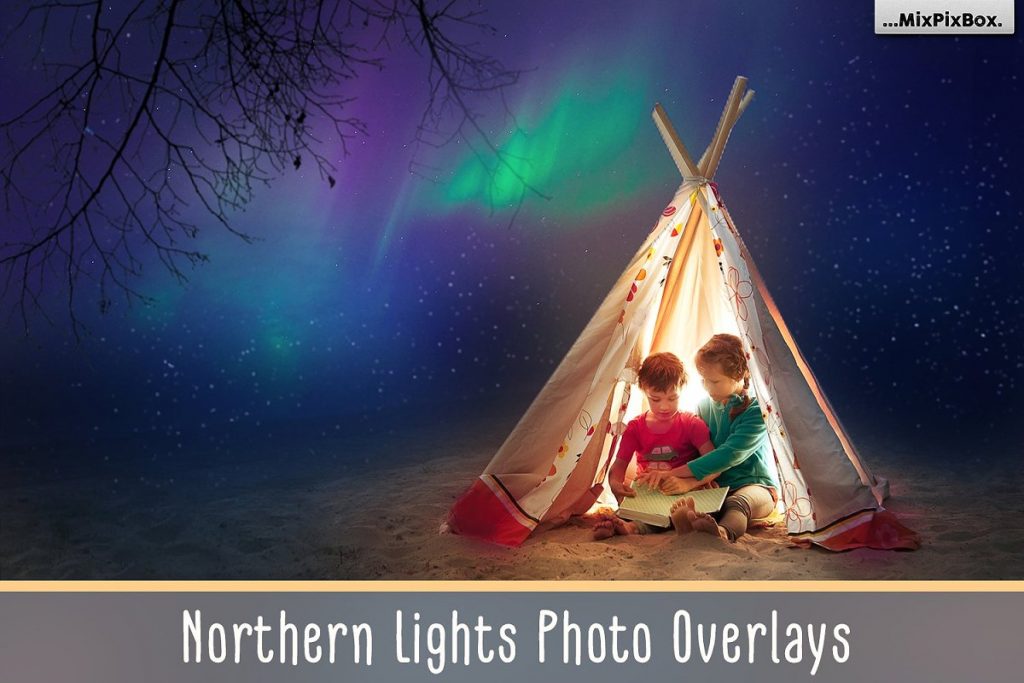 Professional photographers use Photoshop to add sky overlay. It is important to make your editing process seamless. Such that no one would believe you added the sky overlay in post-production. You can achieve this by changing the blend mode of the overlay. Most photographers will advise you to use the "Multiply blend mode." This allows the overlay to blend perfectly with the image. 
Remember to adjust overlay blurriness and exposure to that of the image. Practice more with these sky overlays. With a mastery of overlays, your editing will get better, and the sky will be your starting point.
(Visited 220 time, 1 visit today)