Spying is considered to be one of the world's oldest professions and working at home is likely to come in a close second. That being said, there are literally thousands of legitimate work at home opportunities available online for designers, programmers, writers and other professions through "talent markets" like Elance, oDesk and Guru.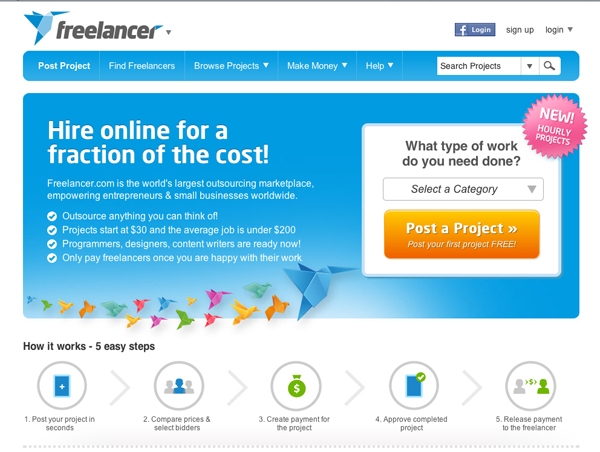 ADVERTISMENT:
The Best Deals For Digital Design Assets - InkyDeals.com. Learn More>>
Acting as a clearinghouse where clients post jobs and contractors bid on them, these companies take commissions from each transaction and almost always charge fees as well. However, they also offer free accounts as a good way to get started.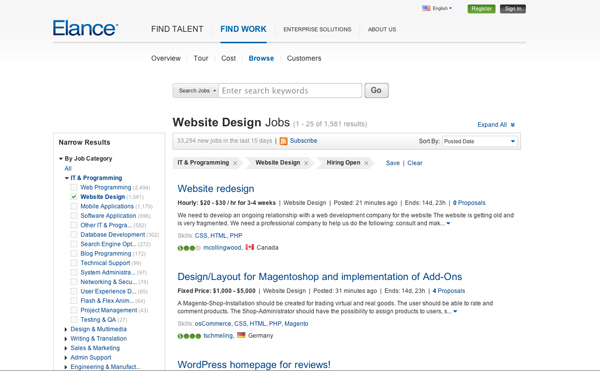 This type of companies also offer online portfolios for designers to display their work, proficiency tests to demonstrate particular expertise and also guarantee payment, although certain restrictions apply.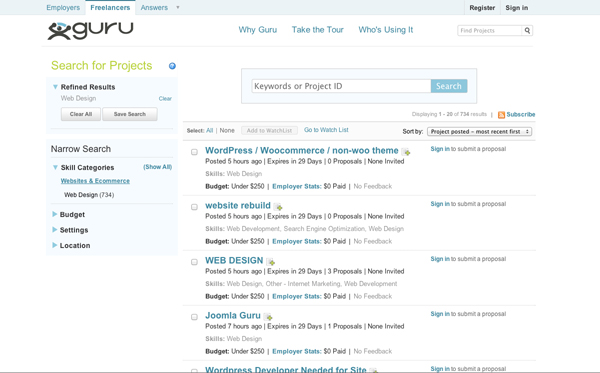 The two leading freelance sites, Elance and oDesk, each feature over 15,000 jobs at any given time in diverse fields, with Guru in a distant third with about a third as many jobs.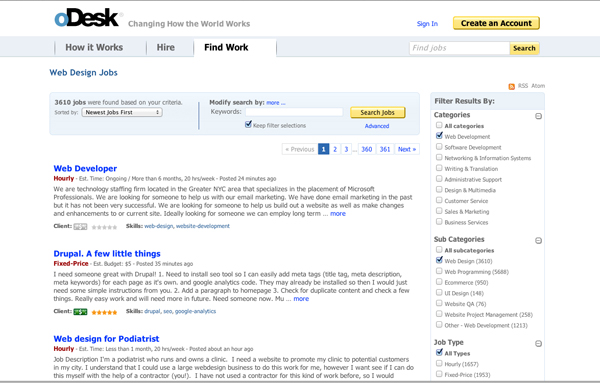 Elance – A free basic membership allows providers to bid on 15 jobs each month in a single category with other plans starting at $10 monthly. Elance charges an 8.75% commission on each job under $10,000. Fixed price jobs are guaranteed by escrow funded when the job is awarded. Hourly work using the Work View feature is also guaranteed.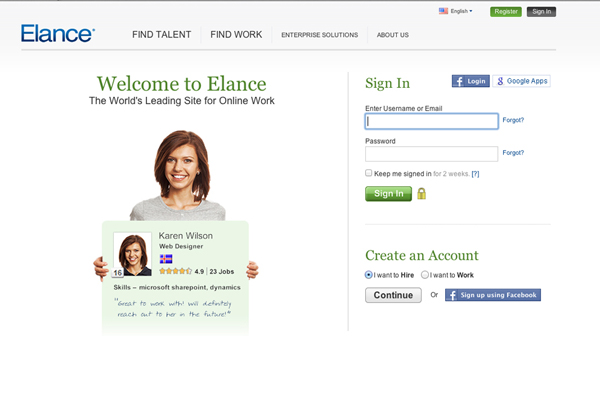 oDesk – There's no charge to join, nor recurring fees. The company makes its money by taking 10% off the advertised rate for both fixed price and hourly work. Only hourly jobs guarantee payment, which is likely the biggest reason 90% of work done through oDesk is hourly.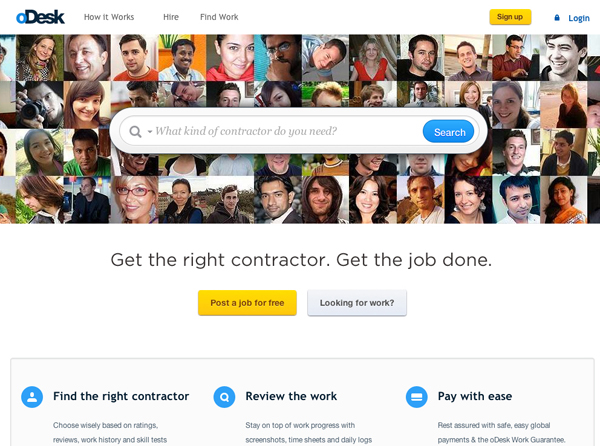 Guru – A free membership account is offered with others ranging from $10 to $35 a month and a 5% commission taken from each job. Guru's fee structure can sometimes work against beginners, but with fewer members, it's also a site where talented designers can experience more success more quickly.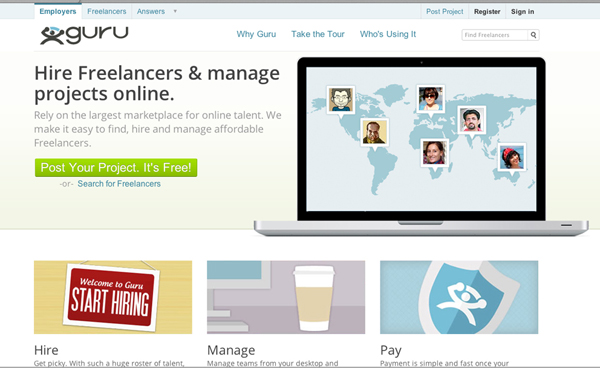 Other talent market websites worth checking out include Freelancer and vWorker, the latter incorporating a contest approach to its offerings in which designers compete to win the prize, their pay.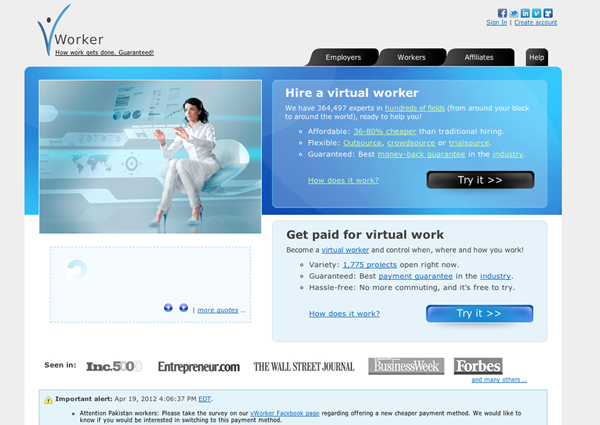 (Visited 333 time, 1 visit today)