What makes a social media page worth reading and worth sharing with others?
Social media pages are growing every week and every day. It is the new, hip way that we communicate in society and show others what we know and who we know. In order to put yourself at the forefront of what is current and coming, it is best to follow the most innovative and original social media blogs out there. Here is a list of the 14 social media blogs worth reading now.
ADVERTISMENT:
The Best Deals For Digital Design Assets - InkyDeals.com. Learn More>>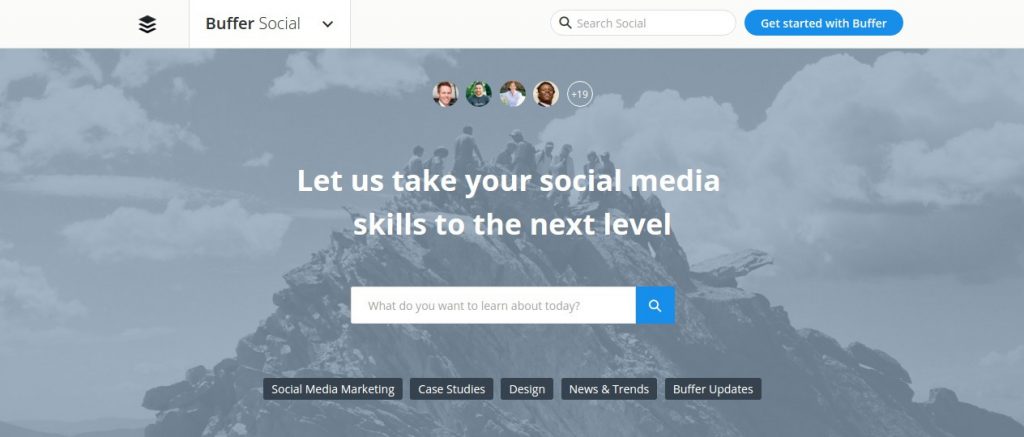 Their content is relevant and current, with topics ranging from how we react and change with our shifting social networks to in-depth articles on start-ups. They have a regular podcast called CultureLab where you have the opportunity to ask questions, share insights, and give feedback on the site itself.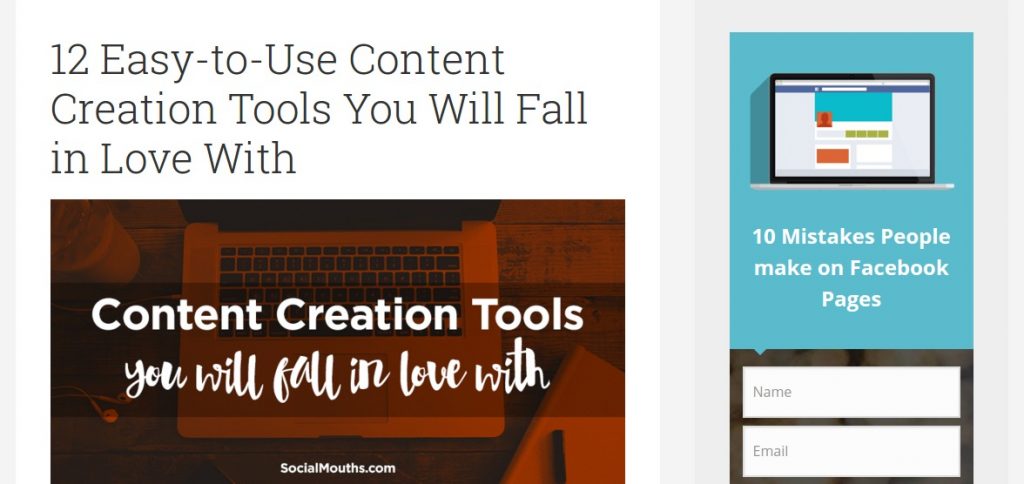 Social Mouth's content is advice for the user on how to be the most successful online entrepreneur they can be. The articles tell you how to handle web traffic, email marketing, blogging, the use of social media in marketing, and what will make you a better online marketer, just to name a few. Some of the relevant and helpful articles that they offer are, Do's & Don'ts of Repurposing Your Existing Content, and 8 Tactics I Used to get my First 1,000 Email Subscribers.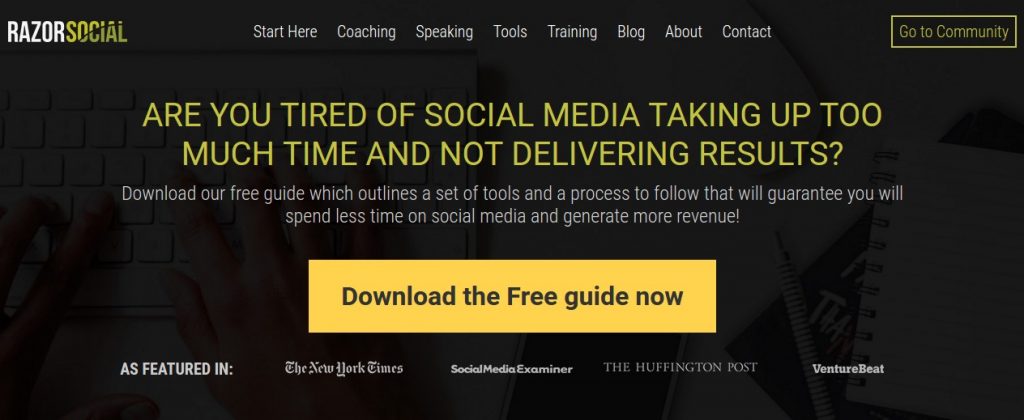 This social media blog is one of the most visited sites online. Its content focuses on current trends in content marketing around the world and the most current technological tools to assist you. Some current postings are, 7 Tactics to Maximize the Value of Facebook Custom Audiences, and How to Build a Content Conversion Funnel. The posts are easily found by categories such as "Analytics", "Social Media Tools", and "Conversion Optimization".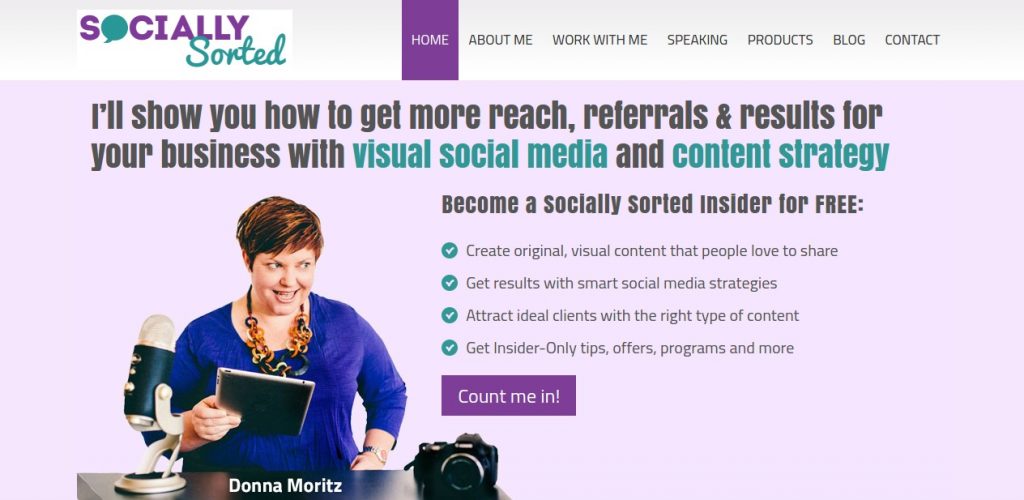 Donna Moritz, who is a social media and visual marketing expert, is the voice behind Socially Sorted. Her content is very "shareable" since it is usually a very original and knowledgeable vision that she shares with the world of marketing. Some recent articles are 5 Ways to Get Started with Short Videos, Even if it Freaks you Out, and 7 Creative Ways to Increase Instagram Followers. Because Moritz specializes in infographics, her site is filled with lavish design and detail.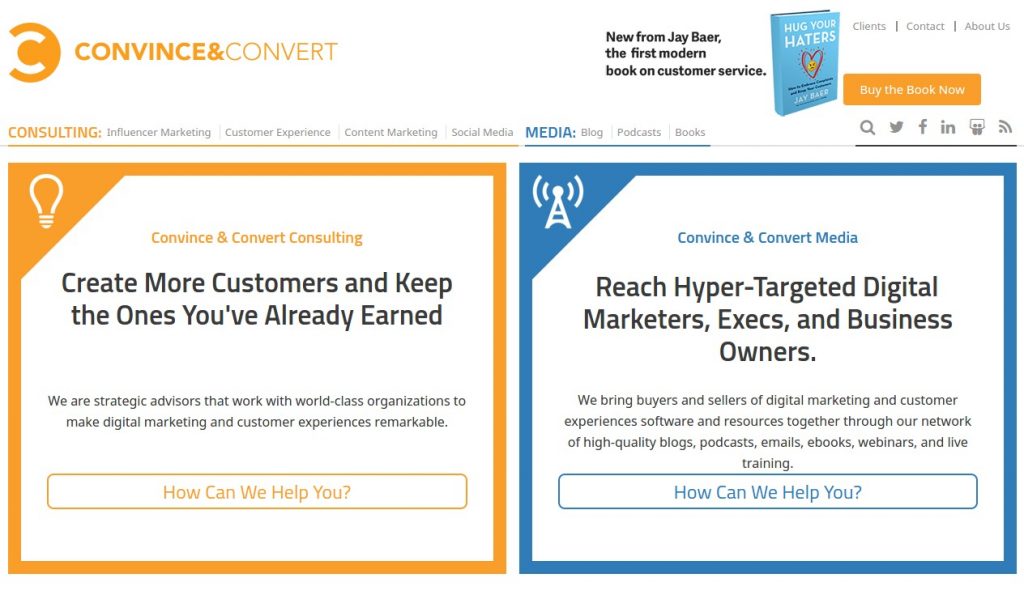 The founder of this site, Jay Baer, is seen by those in the social media field as one of the top experts. This site offers digital marketing experts the chance to learn from them. The experts share all their wisdom on the blog daily. The posts are current trends and news that are translated by the experts into easy-to-understand information.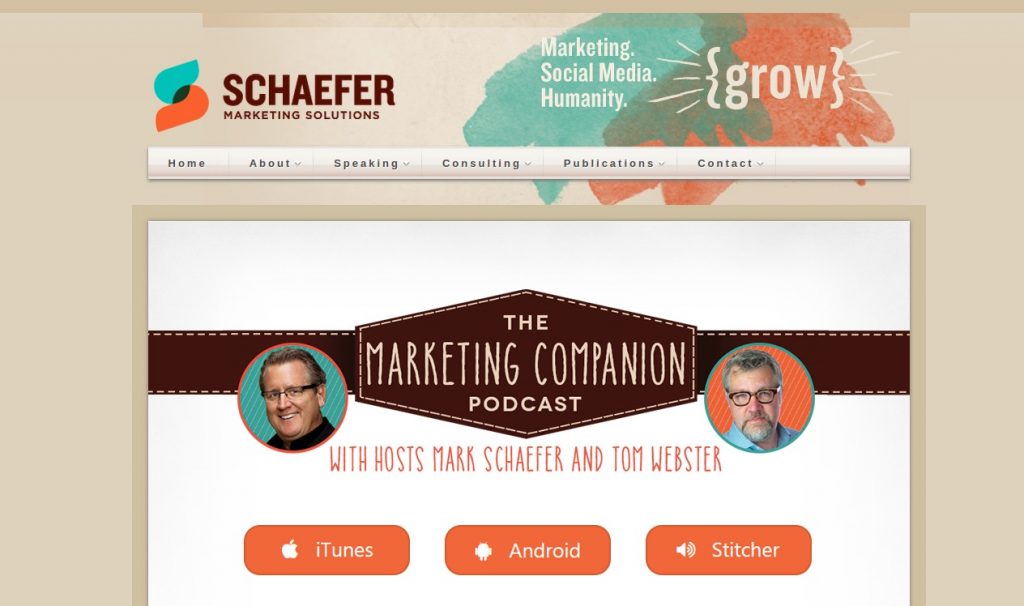 This site provides visitors with information to help you grow in the social marketing realm. The content ranges from inspirational blogs of successful entrepreneurs sharing their struggles to succeed to career advice regarding how to be successful in social media. Some of the current content available on this site is, 4 Lessons Learned from Super Niche Marketing, and The Marketing Companion Podcast, which is available on Itunes.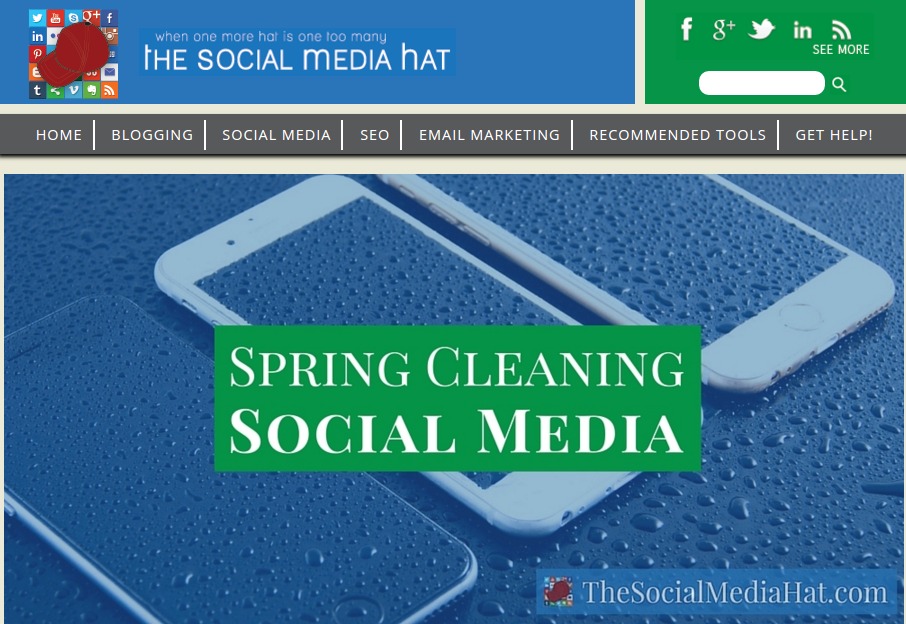 This site is helpful for small business owners and organizations who need help with promoting their businesses on social media through blogging and internet marketing in general. It tells them how they can do this, and what best works for the type of business they own. They also keep business owners aware of any changes that affect social media marketing and how to deal with those changes. Some current information on the site is How to Write LinkedIn Recommendations, and How I Promote my New Blog Posts.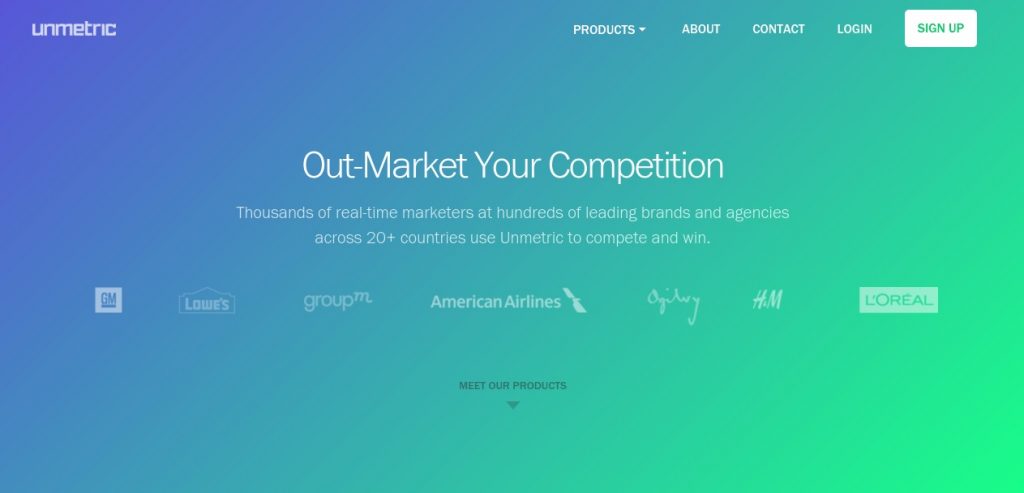 Unmetric's goal is to make the user a smarter marketer. The creators range from CEOs to heads of finance, technology, and client development. They use leaders in the industry of social media to offer advice and expertise to site visitors. They analyze, track, and try to discover what will make a social media company or individual the most successful. Some current content is, Quickly Create Better Social Media Reports, and Inspire Your Creativity to Create Engaging Content.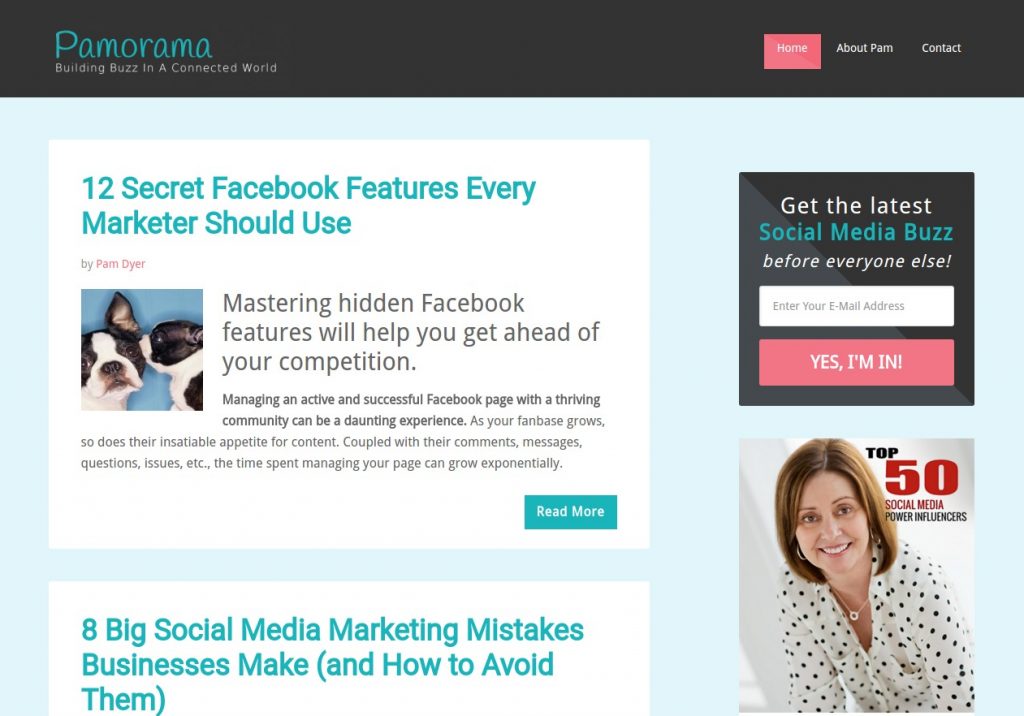 This site's ultimate aim is to create contagious and stimulating content that creates "buzz" all over the globe. The founder, Pam Dyer, is a social media strategist who has helped individuals and groups of people create companies that are on the cutting edge of social media marketing. She does this by helping them form their own brand and share that brand effectively with the rest of the world. Pamorama shares content that shows social media entrepreneurs how to engage their customers and grow their sales through social media use. A few current pieces of content are, 12 Secret Facebook Features Every Marketer Should Use, and A Comprehensive Guide to your Social Media Image Sizes.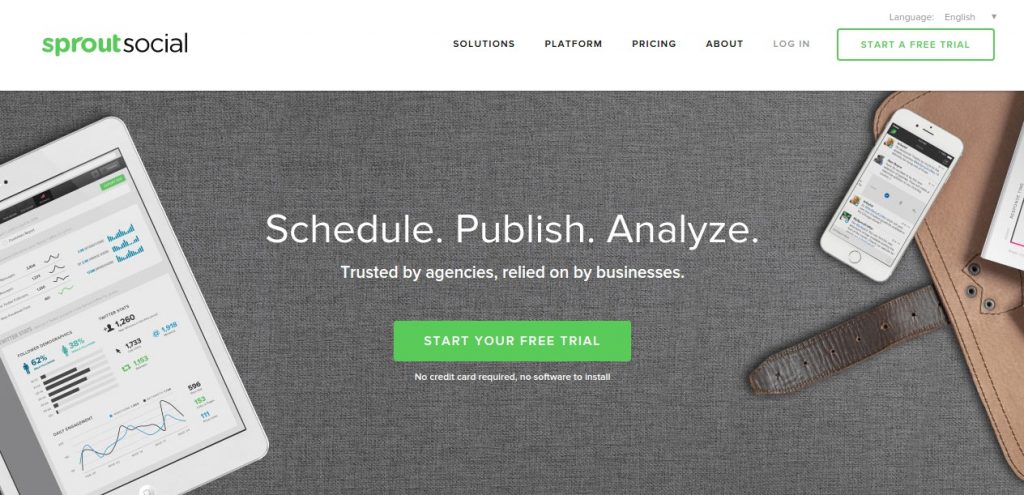 Sprout Social wants to help businesses connect with their customers in a more friendly way. Their focus is on sharing ideas on how to do just that. They have a team of software experts whose job it is to develop software to solve problems for their customers. The site includes a blog with current articles such as Not Responding on Social Media?Warning: You Could Lose 30% of Your Fans, and Guide to URL Shortening and Tracking for Social Media.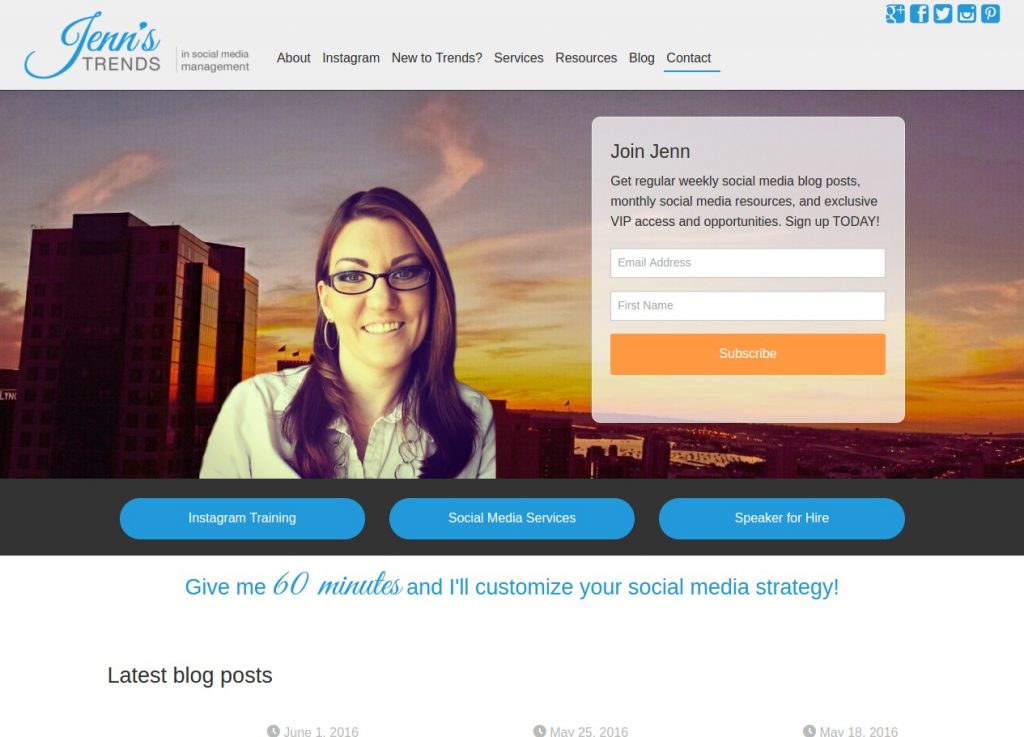 Jenn's Trends focuses on Instagram advice and tips. It offers training on the use of Instagram and promises that if you give Jenn 60 minutes of your time, she can customize your social media strategy. There is also a smattering of other information besides a focus on just Instagram media like, 4 Reasons not to Use Facebook Live for Your Business, and Is Snapchat Right for Your Business.

Simply Measured is a data-driven site that helps social media entrepreneurs to find out what types of social media best suits their needs. They boast having best what they feel is the best social analytics solution for their customers, and they offer free tools to analyze all the most popular social media sites. Some current articles on their blog are, Do You Know What your Audience Wants to See on Instagram?, and 5 Steps for Leveraging Growth Opportunity on Social.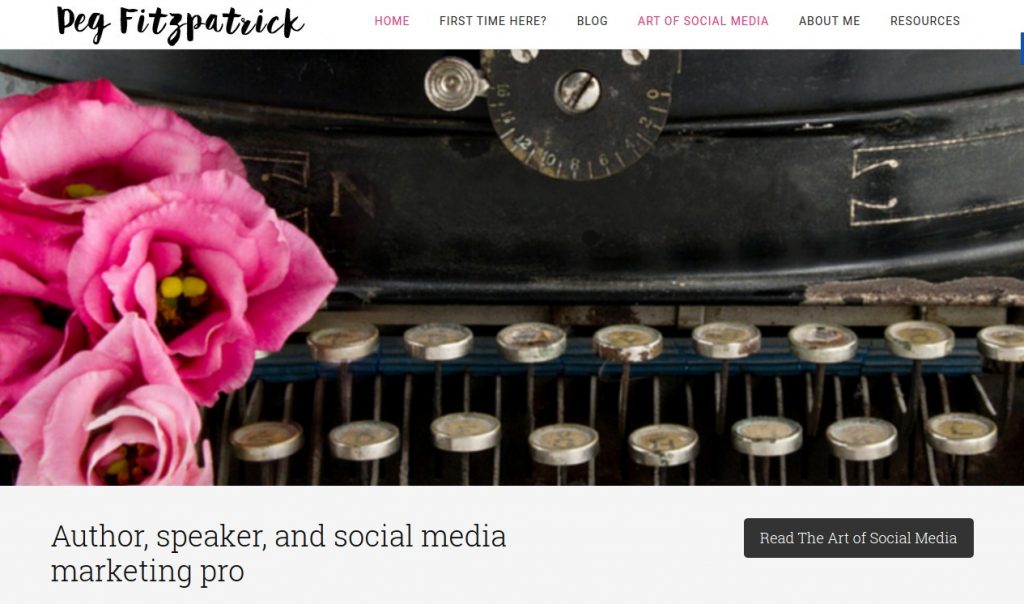 Peg Fitzpatrick is a writer and speaker who has over a million followers on all the most popular social media sites including Facebook, Twitter, and Instagram. You can see her speak on YouTube about inspirational and motivational topics, social media strategy which is her area of expertise. Some of the content that you can find on her site is How to Rock a Presentation, and Powerful Storytelling Tips to Boost your Content Marketing.
What are your favorite  marketing blogs? Tell us in the comments section below.
(Visited 446 time, 1 visit today)