I've recently discovered a new way of making crystal-clear edges for shapes with only horizontal and vertical segments contour in Photoshop using only a simple style I created. Follow this tutorial and you too will learn how to use this effect for your own designs.
Trust me when I say this, you have NEVER seen this effect in ANY tutorial. Sounds unbelievable, right? Read further and see it for yourself!
ADVERTISMENT:
The Best Deals For Digital Design Assets - InkyDeals.com. Learn More>>
Difficulty: Intermediate
Completion time: 2 min
Tools: Adobe Photoshop CS3
First, let's see a difference between the average shape you used to have and the effect applied.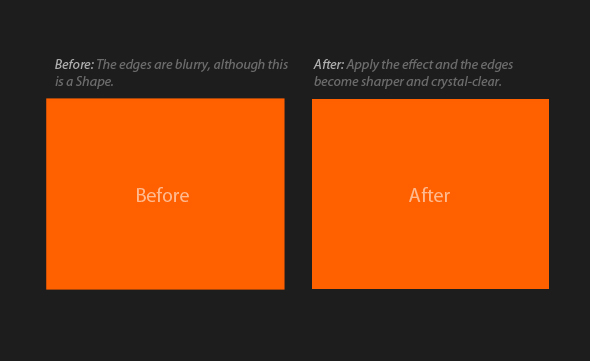 Let's begin!
STEP 1
Go to File > New… (CTRL+N) to create a document of 600 x 600 px in RGB color mode at 72 dpi.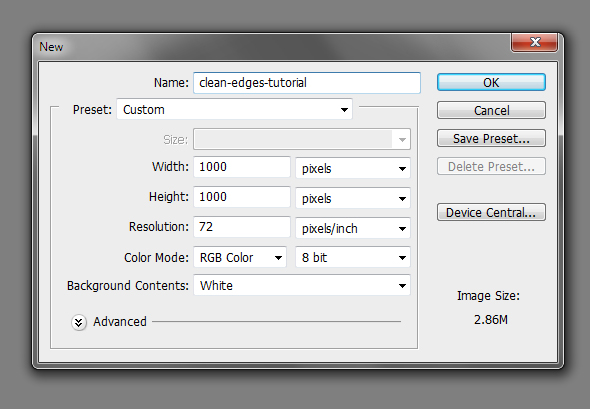 STEP 2
Hit Z and click the "Actual Pixels" button to set the Zoom at 100%.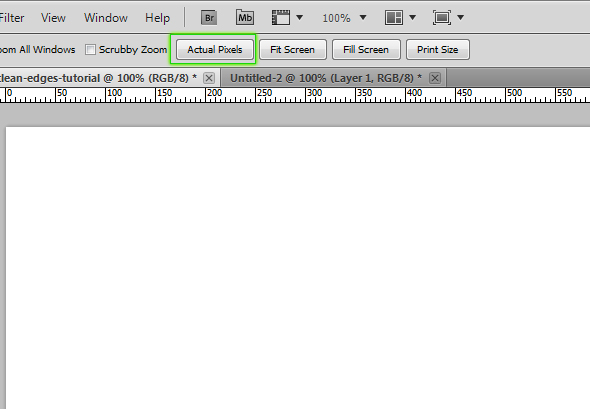 STEP 3
Set the foreground color to a dark gray (#1d1d1d) and hit ALT+Backspace to fill the "Background" layer with this color.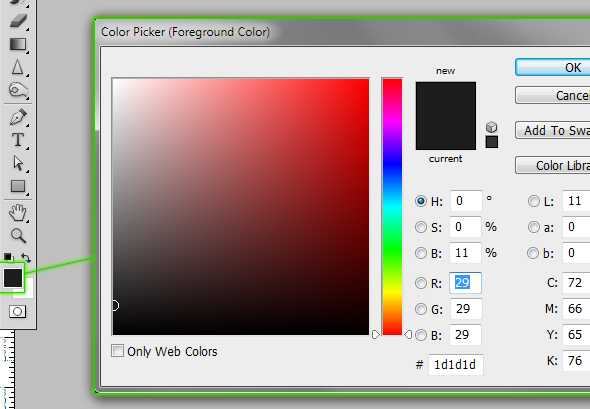 STEP 4
Grab the Rectangle Tool (U), set its color to a bright orange (#ff6000) and draw a rectangle. On your first try, you'll most likely see a perfect edge, created by the contrast between background and the bright orange.
But this will only be ok for shape you've originally drawn. Once you've rescaled it or even rotated it, it will look blurry and will go out of the  "pixel-perfect" boundaries. The same thing happens to some rectangle sizes, even from the start.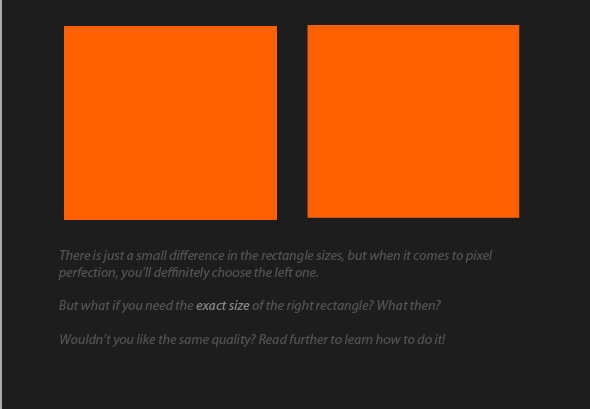 STEP 5
Let's see how the effects look like!
Select the shape layer, click the "fx" button and select "Inner Glow". Here are the settings: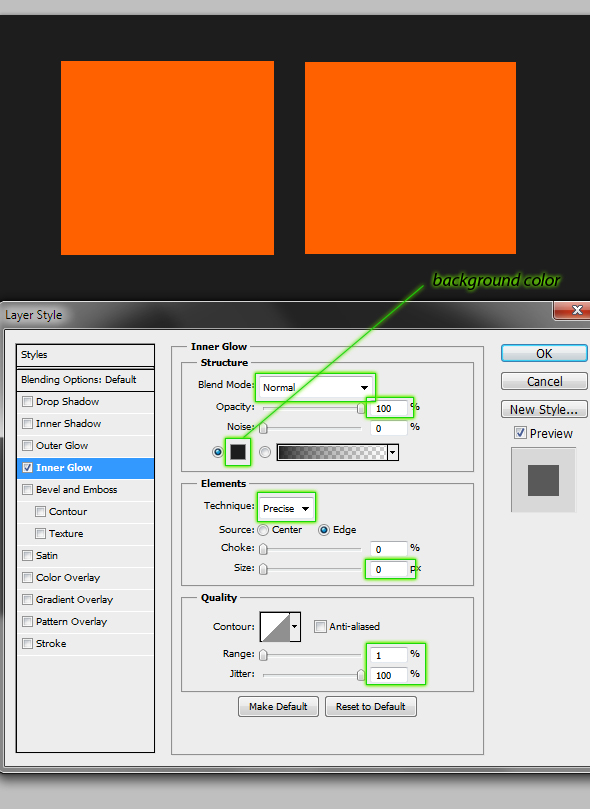 Tips & Tricks
If you change the background color, go to the Inner Glow setting and change that color, as well.
If you want to save a shape as an image (a button, for example), save it as a .PNG. to preserve its quality. A .jpg file will remove the small transparency created by the Inner Glow and will appear as a thin, white line.
I believe you'd want to try this yourself, so here's a dummy .PSD file to practice on!
pixel77-pixel-perfect-edges-tutorial-practice-file.zip (7.9 KiB, 555 hits)
(Visited 1,672 time, 1 visit today)