I am sure at some point you created a large light point or a gradient and noticed that the their quality diminishes along with reducing their opacity. Well, this quick tip will surely help you fix that quickly and easily.
This issue is more often encountered in web design, since you need a light spot somewhere on your background to make the page look nice and have a focus point or use a large gradient on backgrounds.
After quite a few hours of "trial and error" and a considerable amount of coffees, both spilled and drunk, found a nice solution to this problem.
Here's what I did!
I created this image with a dark purple background and a soft brush stroke with 100% Opacity and 100% Flow. So far, the light looks nice, but it's far too intense for a background.
ADVERTISMENT:
The Best Deals For Digital Design Assets - InkyDeals.com. Learn More>>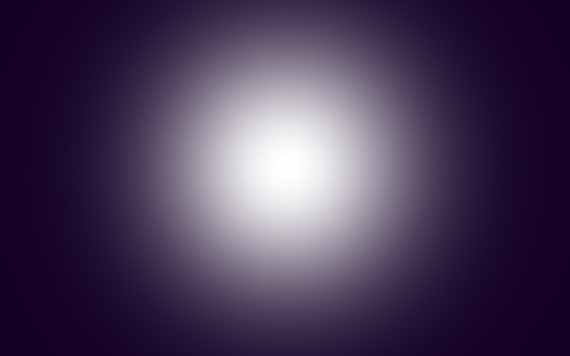 I've set the layer Blending mode to Linear Dodge (Add). Using this will preserve some texture from the background, if there is one. I've also set the layer's Opacity to 40%. And from this point those pesky lines are starting to appear.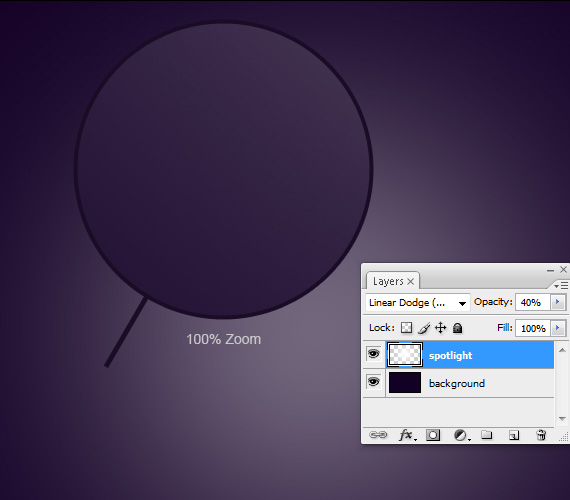 And here's how I fixed it!
STEP 1
With the spotlight layer selected, Go to Filter > Sharpen.  Do this twice.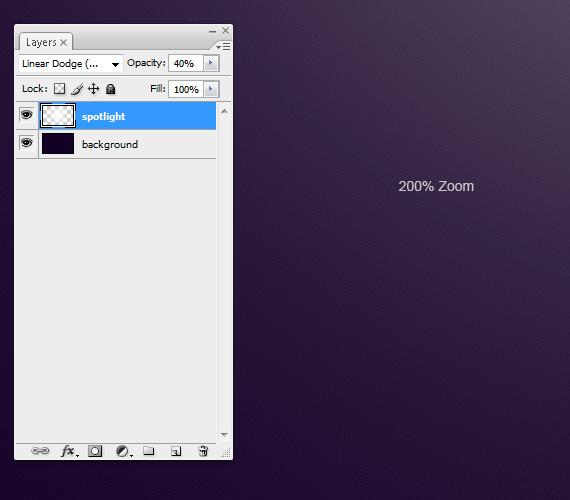 STEP 2
Go to Filter > Noise > Add Noise and set it to 1%, Gaussian, Monochromatic.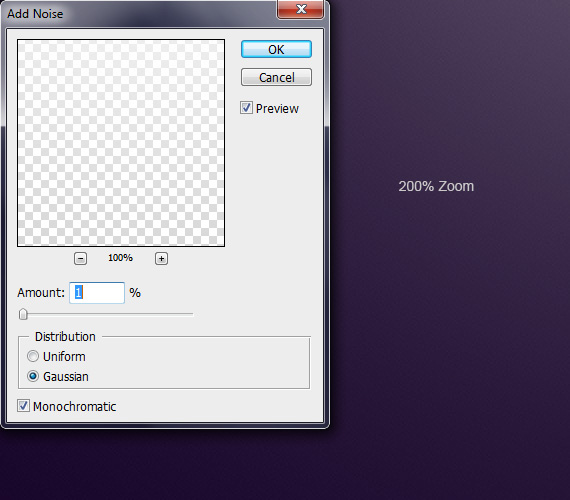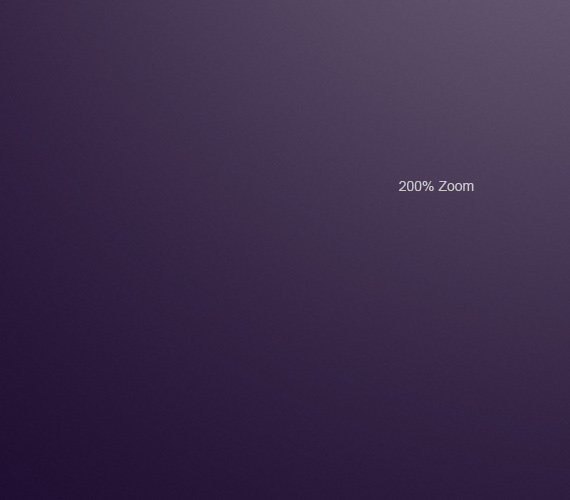 Here's the difference: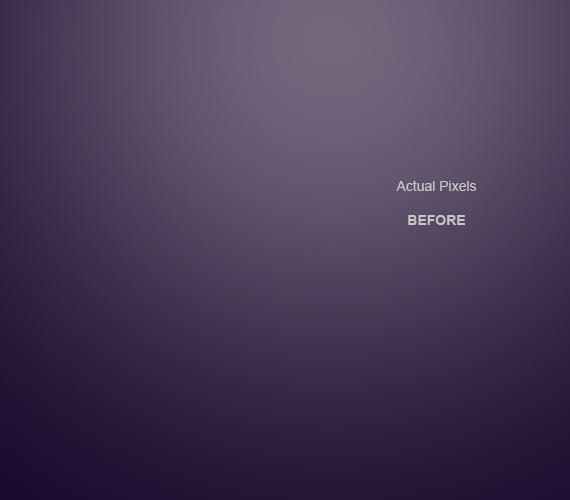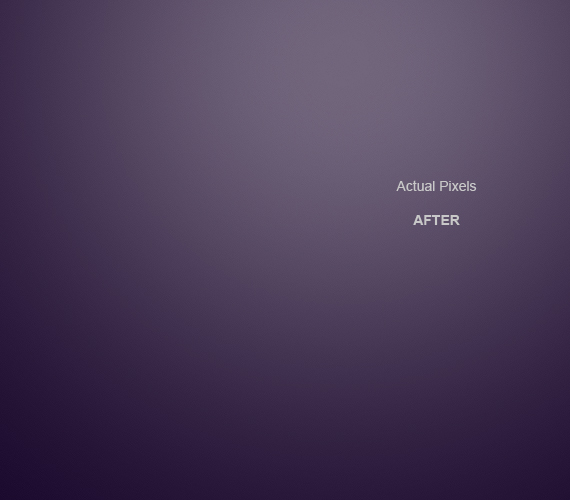 For opaque gradients, the 1% Noise is enough to make the gradient look smoother.
Was this tip helpful to you? Leave a comment!
(Visited 1,920 time, 1 visit today)