No one designer can create fantastic works constantly since it requires considerable efforts. Still, sometimes one can achieve surprising results without straining. Many designers follow intuition in the creative process and include conventional symbols and metaphors in their work only because they feel their relevance.
A good logo opens up opportunities for advertising. Of course, intellect plays not the last role in the design, but by combining intuition, symbols and metaphors with strategic thinking, you can collect the information needed to create an outstanding and memorable logo…and what's more important – a profitable one. By the way, what are its signs?
ADVERTISMENT:
The Best Deals For Digital Design Assets - InkyDeals.com. Learn More>>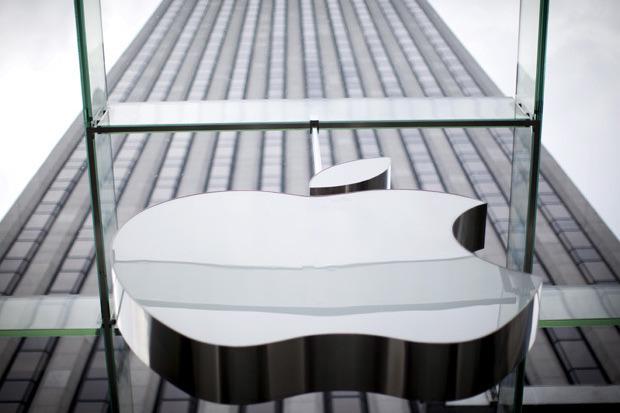 Intuitively designed
While formal education teaches us to rely on intelligence, the right balance between it and your intuition allows you to create logos that will echo in a much larger number of people.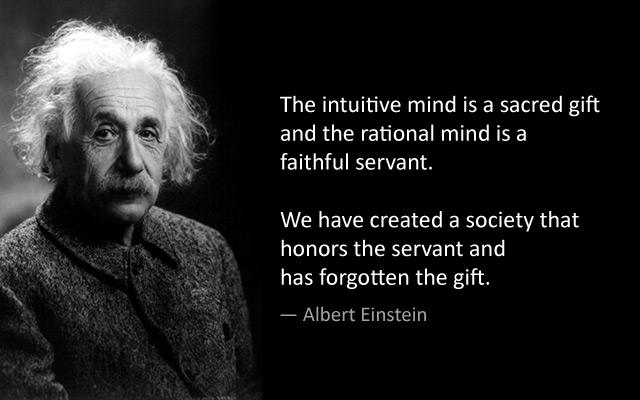 On the one hand, modern technologies go international. On the other, they generate a lot of background noise, which constantly have to be filtered. Modern economy requires the use of smaller budgets and more intelligent solutions. Adding sensuality to a logo, as well as the integration of thoughts and feelings allows you to instantly create an intuitive link between the logo and audience, not spending too much money on promotion.  By engaging in human subconscious, symbols and metaphors make it possible to hold the audience's attention longer, which allows people to easily remember the logo.
Characters appeared long before language. Symbols and metaphors give information meaning, but each one in different ways. Communication with symbols is concise and quick while metaphors interconnect certain design elements to better define it.
Described with symbols
Symbols are complete entities while words are made up of letters. Symbols are instant and intuitive, unlike words which must be understood and then converted into a visual form.
Symbols refer to templates and images common to all people; they are archetypes of human communication. They are limited in quantity, but universal in values. Archetypal symbols are the basis of invented systems and structures.
Abstract archetypal characters such as a circle contain knowledge of the collective unconscious of all people. Snake and the apple are the examples of more complex symbols, underlying culture. Different cultures have different features, so it is important to examine the interpretation of the chosen symbol to make sure that it supports the meaning you want to convey.
Symbols perceived by the senses and the subconscious, that is why symbolic logos are much more efficient than ones made of words. Furthermore, symbols are universal, while words are associated with the language. The best way is to combine both to enhance meaning and impact.
Metaphorical
Metaphors, as well as characters, are able to expand the information; moreover, they bind unrelated concepts. This ability to combine allows to determine the characteristics of the client and adds interest to the development process.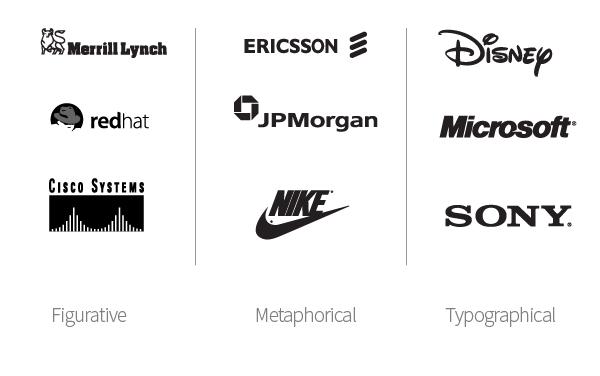 Metaphorical logos difficult to create, but if you dive into the goal, the customer's name, and the possibility to visually connect them together and to expand, then you will be able to link several aspects into a single concept. Logos that convey information simply and profoundly are beneficial to clients, audiences and designers.
Rechecked
Sometimes great ideas can be used to create more complex or full version of a logo. Concepts developed for one client can suit others. Respect your work and keep it. Train to be a conductor between past and future to maximize your creative potential.
Developed in black and white
If a logo looks attractive in two colors, it will attract in any situation – from colored solutions to engraving. The easier you describe the meaning of the logo and the link between negative and positive, the more clearly defined is the symbolism of your concept. Try to optimize transmission of information by using empty spaces as well as filled ones.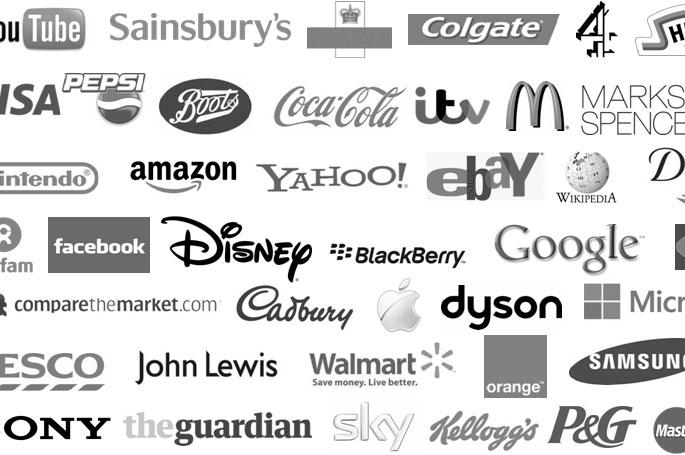 Scalable
Create a logo in vectors to make it scalable. It should be ready for any scale – from cell sites to giant billboards. If it does not work in a small size, remove unnecessary. If you lose something, make sure it is not critical to convey meaning. If it looks rough in big size, look at how you can change it.
Balanced
Turn your logo upside down; then make a mirror image and rotation. Ideally, it should look balanced in any way. This process reveals the imperfections that are not visible in its usual position
Some Tips on the Creative Process
Think about the problem of design you're working on

. Draw a sketch to present the problem. No matter it is abstract or realistic – it must be related to an important issue for you.

Accept that you need help

to find a solution, so you're open to all ideas that can lead to the solution.

Pay attention to what is happening around you

and what happens in situations when you are not engaged in finding the solution to the problem.

Watch your emotions

. If images, numbers or other entities appear in different and unrelated events, try to trace their connection with your task.

Respect everything that gives you the subconscious

mind

and try to interpret how this relates to your current task.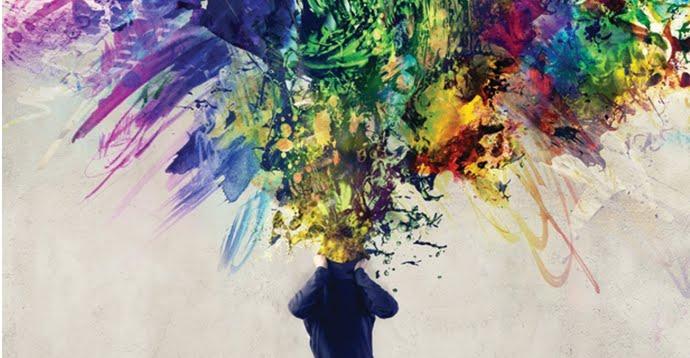 Design of a profitable logo is a difficult task, but it brings satisfaction. Profitable logos are smart and simple, clear and intuitive, relevant and timeless.
The creation of a profitable logo is the top point for your creativity. The practice of development improves your intuition and recognition of non-obvious but effective solutions. It teaches you how to find connections that do not lie on the surface. Finally, a designer's job is to find solutions that no one else can find.
Bio:
Brian Jens is a blogger and designer working at DesignContest. He's someone who never misses the up-to-date stuff, no matter to what area it is connected. If you want to stay on the crest of a wave, ask Brian how to do it.
(Visited 1,458 time, 1 visit today)