In two previous posts (Part 1 & Part 2), I've reviewed ten project management applications suitable for any kind of company or manager who needs a professional tool to keep track of his projects.
Recently, I have discovered a new application that seems to do the job quite well and I would like to add it to the mix.
ADVERTISMENT:
The Best Deals For Digital Design Assets - InkyDeals.com. Learn More>>
Planning Force
You can use Planning Force to create projects, tasks, assign resources, set skill requirements, create Gantt charts, track goals and much more. The welcome screen lets you access quickly existing projects, import existing projects from Microsoft Project, organize your projects starting from a template or create one from scratch.
Standout features
Adding realistic risks and coefficients of productivity
Multi-project management
View capacity curves
LiveChat support
Resources Management
Planning Force can help you create the ideal team for your project using the resources management function. You have the possibility to assign skill level, efficiency, availability and differentiated costs. Leave descriptions and track your team members evolution. The tabs provide a brief of all resources in a easy to comprehend list and capacity curves through diagrams.
Project Management
This software is capable of creating a project simulation, compare Gantt charts from different simulations, so you can choose the best solution. It allowes you to keep track of your project status, input progress status as the project moves further and track resources assignments.
For the overview features, Planning Force has an easy-to-follow Dashboard, so you can compare your progress with the initial plan.
Ease of use
Planning Force is very easy to use, with a user-friendly interface. Even if you aren't familiar with project management applications, you will have no issues in handling it effectively. Simply by browsing through tabs you'll be able to learn to use it quickly, it is very well structured.
It also provides a LiveChat support feature, so if you have any questions, an employee will gladly provide solutions.
Overall
Planning Force is a really easy to use project management tool and will handle projects quickly and efficiently. The briefs make the project easy to comprehend, along with the ability to adjust task as you go along with the project.
It's a great tool for both starting and professional project managers.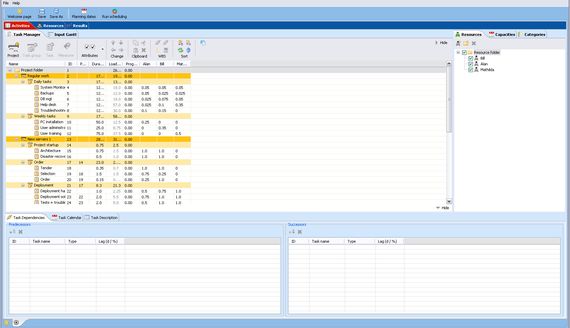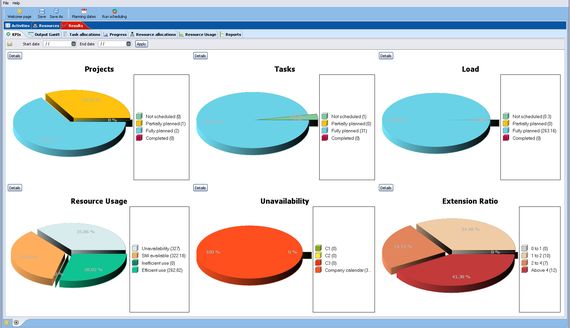 Homepage: www.planningforce.com
(Visited 416 time, 1 visit today)