Becoming a skilled photographer is a never-ending endeavor. As time goes by, technology and best practices evolve, creating an ever-shifting landscape of discovery. As a photographer, you'll navigate these changes while developing your skills and style.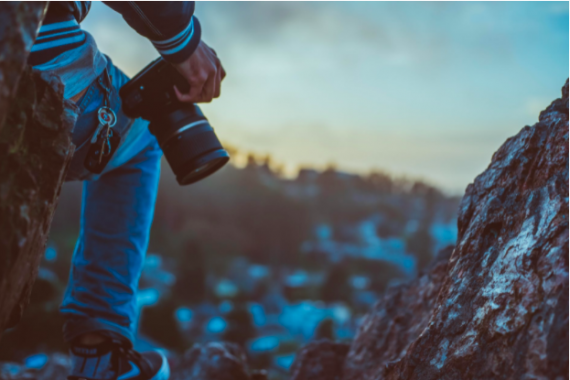 ADVERTISMENT:
The Best Deals For Digital Design Assets - InkyDeals.com. Learn More>>
The editing process is often challenging for burgeoning photographers. While there's nothing wrong with making mistakes— it's a learning opportunity— they should lead to changes and betterment. Here are the most common photo editing mistakes to avoid to improve your technique.
Improper Contrast
Various factors contribute to improper contrast in the photo editing process. Whether you're trying to remove shadow from face photos or make a portrait seem more vibrant, adjusting the contrast can help. However, if you overdo it, the photo can look discolored or unnatural. 
Incorporating too much contrast will make shadows look darker and eliminate details in the background. Conversely, lessening the contrast makes an image look flat and dull. Many new photographers make this mistake when trying to add a matte effect.
Rather than editing your photo with a contrast scroller, focus on the curves of the images and make layered alterations to your photos.
Outdated Trends
Another common mistake is using outdated trends when editing photos. The perfect analogy for this faux pas is teased hair in the 1980s. This trend was on point at the time but feels ridiculous looking back. The same theory applies when looking at photography.
One of the commonly used outdated photo trends is the color pop, in which a photo is faded or black and white with one object or tint shown in full color. Another trend that diminishes your stature as a photographer is the use of bold vignettes and "vaseline lenses." 
Unrealistic Model Editing
In the early 2000s, photoshopping and airbrushing took the world by storm. With these editing tools, photographers could transform their models into ethereal beings who epitomized perfection and beauty. The societal expectations have shifted, highlighting a desire for more realism and body inclusivity in photography.
From an editing standpoint, this means creating photos in which humans still look like humans. A touch of skin smoothing and highlighting is fine, but overdoing it looks unnatural. For many new photographers, overly whitening the eyes and teeth is a common error. Consider whitening teeth and eyes on a separate layer to minimize the "photoshopped" look.

Over Saturation
Adjusting the saturation levels to make the image look more vibrant is one thing; overdoing it is quite another. Amping up the saturation will make the photo take on an unrealistic quality. When this editing technique is done across the photo as a whole, it can create an unbalanced photo in which some colors look distorted.
To avoid this mistake, focus on adjusting the vibrance rather than the saturation. The same theory applies to sharpening— while it makes the image "pop," too much creates that surreal quality that's undesirable.
Aggressive Cropping
While macro shots and close crops have a time and place, they sometimes take away from a photo. When cropping, consider your subject's relationship with the surroundings. 
If your model is looking off into the distance, give the viewer a peek of what they're looking toward rather than cropping close to their face. Consider the golden ratio and rule of thirds in photography. A little negative space will give your subject context, whereas cropping too closely takes that away.
Reliance on Filters and Solitary Presets
Using filters and presets is an effective way to make edits quickly while incorporating your signature style. However, it's essential to have various presets that fit your theme to account for natural variations in your images. 
For example, if you take photos of the exterior and interior of a cathedral, the lighting and tone will naturally be different. Using the same preset doesn't account for those variations. However, having a selection of presets that account for fluctuations in the lighting while adding the same tone and look can help create consistency in your editing.
Take some time to hone your editing skills and make mistakes to learn from them and grow as a photographer. 
Checkout photography printing on canvas
(Visited 180 time, 1 visit today)