"People tend to think of the web as a way to get information or perhaps as a place to carry out e-commerce. But really, the web is about accessing applications. Think of each website as an application, and every single click, every single interaction with that site, is an opportunity to be on the very latest version of that application."
– Marc Andreessen
ADVERTISMENT:
The Best Deals For Digital Design Assets - InkyDeals.com. Learn More>>
We never get tired of saying that websites are important. Whether they are the main business, or just there to promote your principal capitalist venture, a good website is about as important as having clean clothes at a meeting.
Now, assuming you already have the clean clothes, another definite advantage would be if your clothes are in style.
In case we lost you, the idea is that websites are like clothes. Your website needs to run smoothly, provide a good user experience, and look good while doing it. That way you can assure that the users view you in a good light, and visit the site again.
If you already have smooth running and good user experience covered, than you need to start thinking about how the thing looks. There are plenty of ways to make a good looking, interesting website, but the surest way is keeping with the trends. And one really hot trend this year, as we have mentioned in a previous article, is the one page website.
We are constantly on the look out for cool websites, so in today's article we will be showcasing some of the best examples of one page websites we have seen, and hopefully providing you with a bit of design inspiration along the way.
1. Every Last Drop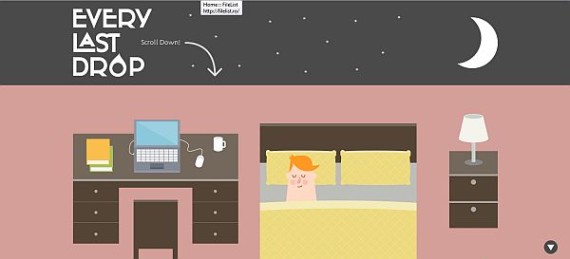 everylastdrop.co.uk is a website made to promote the responsible consumption of water. It does this by taking you a little journey, using a "Joe Everyman" as your avatar. They take you from waking up in the morning, taking a shower, and drinking a coffee, all the way to outer space, giving you titbits of information about how we waste water.
At the end of the page there is also a fun and informative short video about how to save water, which we highly recommend.
2. My Lake Map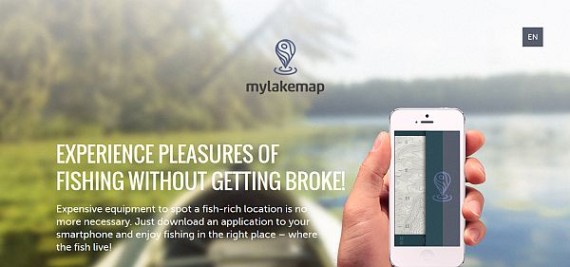 This website uses simplicity and elegance to create a smooth user experience and give you all the important information you might want about the fishing app it is promoting.
Big photography, clean sections, and a discreet use of parallax scrolling make MyLakeMap a perfect example of how to not overdo a website, and still make it stand-out and professional looking.
3. Nique Woodhouse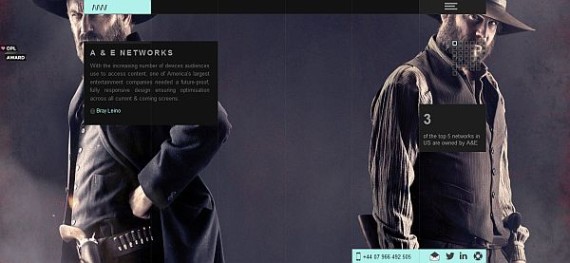 This is definitely one of the coolest websites we have ever seen. Using both vertical and horizontal scrolling, and also providing a map to the website (kind of like the one's in Metroidvania games), it provides a truly memorable user experience, and showcases Nique's skills.
4. Streamline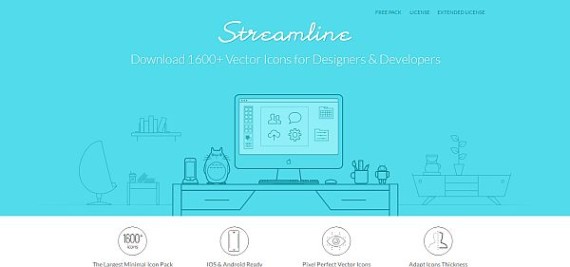 Promoting a huge variety of icon packs, Streamline goes all out in doing so, by creating a smooth website with a minimalist color scheme and lovely pop-up effects. It also features terrific flat design, which is another one of 2014's trends.
5. How Much to Make an App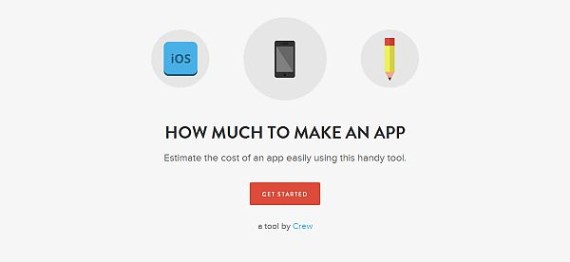 Made by the people at Crew, this website is a nifty little tool to calculate how much it would cost you to make an app (just like the title says). Once you get started it will take through several questions, and you can watch how the expense grows in a top sidebar (which is probably the most disconcerting feature), and at the end you get the final estimate, together with an explanation why it will cost you an arm and a leg.
6. Digital Telepathy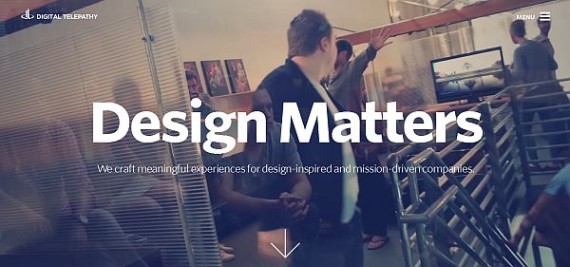 Digital Telepathy grabs you attention from the very second it loads up, using a video instead of an image for the very first section. As you scroll down, you get a plain black background to calm you down, only to start smoothly changing them as you continue scrolling. A fantastic use of parallax scrolling.
7. Rodesk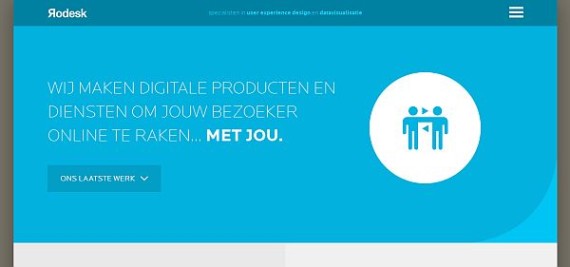 Based in Rotterdam, Netherlands, design studio Rodesk are the proud owners of this serviceable little website. We admit that we almost did not add, but that was before we got to the end of the page and saw the slowly zooming in image, and the fact that someone seems to be having a beer while working, and that is the kind of relaxed attitude we like.
8. Trionn Design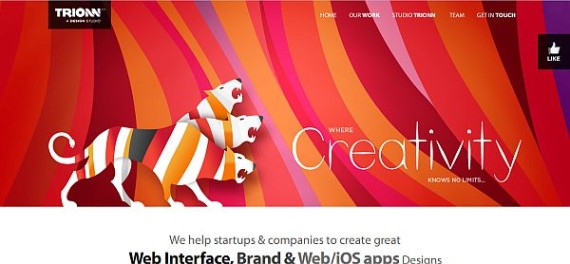 Trionn know that the header section is important, and theirs is a absolutely terrific one. Using flashy colors the right way, without making the overall design look kitsch, and animations, they created a memorable header, which also makes curious to scroll down and check out the rest of the website.
9. Built Things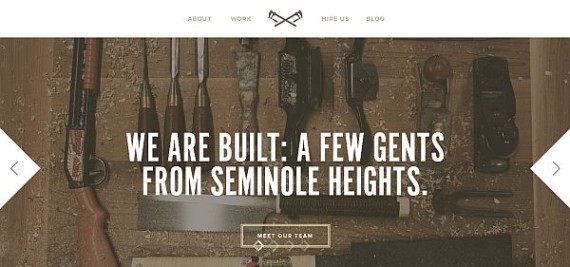 We love furniture, and it is a real pleasure to see such a gorgeous website for furniture creators.
Using white and brown as the main color scheme, the site has a earthly, natural feel to it; elegant like rosewood, we would say. The images chosen perfectly reflect the handmade aspect of Built Things' furniture, and the overall user experience is smooth.
10. Minimal Monkey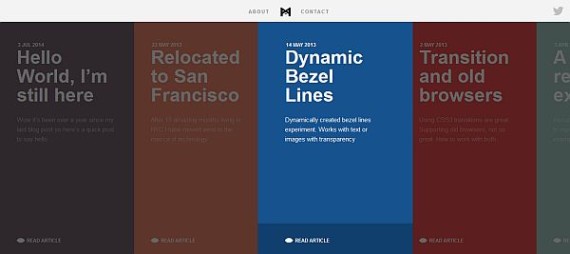 Instead of using you average up/down scroll, Minimal Monkey takes the side-scrolling root to one page website design, making it one interesting website. The rest is, as the name suggests, minimal: no images, no scrolling effects. A really great example of how one little deviation from the norm can make a website really stand-out.
11. Andrew Shen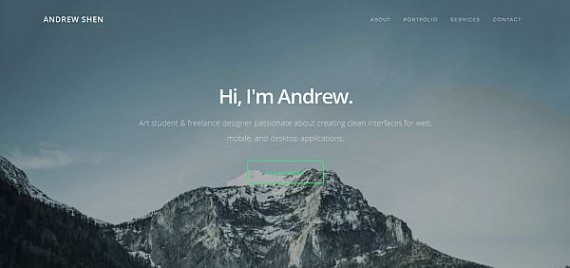 Andrew Shen is an art student and freelance designer from Palo Alto, California who, in his own words, loves creating clean interfaces for web, mobile, and desktop applications. His website reflects his love for cleanliness in design, running smoothly and discretely using an image to give the website just that little bit of personality.
12. So You Want to go to RISD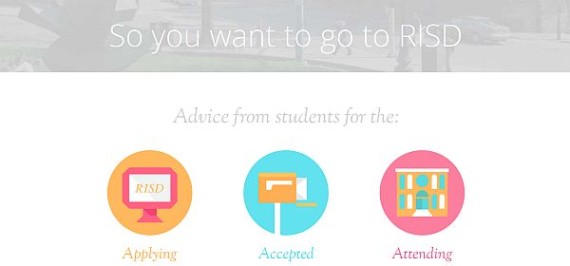 RISD stands for the Rhode Island School of Design, so of course this website had to benefit from a good design.
Taking though three essential steps of going to RISD, namely applying, getting accepted, and attending, the website has plenty of cool effects that run brilliantly, and make the experience of getting informed really enjoyable.
13. Bitopia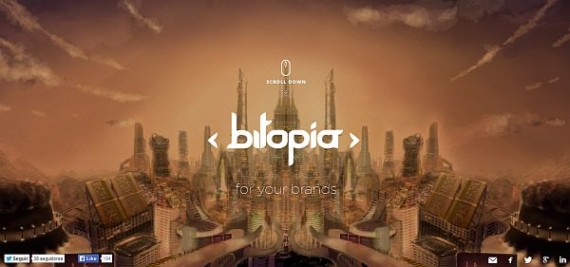 Having, quite possibly, the best use of parallax scrolling on this list, digital agency Bitopia's website is a marvellously looking website that really sells the company to potential clients.
14. Wit Creative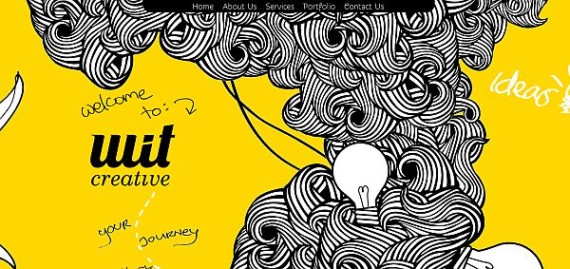 Seeing Wit Creative's design, we think it would look perfectly at home on the street as street art. The monochrome drawing is absolutely gorgeous, and makes want to scroll down to see it all, and doing so is easy, without any hiccups.
15. Scroll for Your Health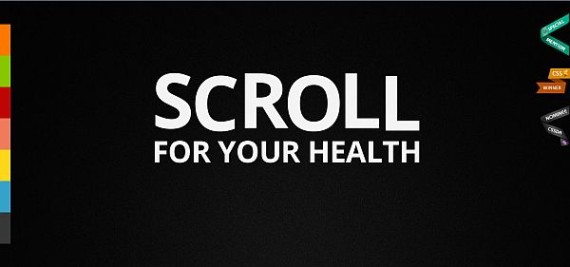 We end our list like we began it: with a website that promotes a healthy way of thinking.
Scroll for your health takes you through several fruit, giving you important nutritional information on each of them. At the end, you get the simple and to the point message: Eat more fruit.
That wraps up our list of the top 15 examples of one page websites. We hope the items on our list have inspired you, and that we will soon put one of your websites on one of our lists.
We thrive on feedback, so please leave us some in the comment section below.
(Visited 2,174 time, 1 visit today)