"Even some of the greatest technology-led revolutions, or allegedly technology-led, really were only made possible because of trends already present." – Scott Cook
Trends are the building blocks of culture. They appear and influence (for a while, at least) the way things are done, the way things look, or sound. Like Scott Cook said, major changes come about once a trend solidifies itself in culture, when it becomes more than just a passing fad.
ADVERTISMENT:
The Best Deals For Digital Design Assets - InkyDeals.com. Learn More>>
In web design, especially, trends are tremendously important, so it's vital for you, as a web designer, to be ahead of the curve. That's why we've compiled a list of ten hot trends for 2014, so you can make sure your designs stay fresh and modern this year as well.
1. HTML5 Video Players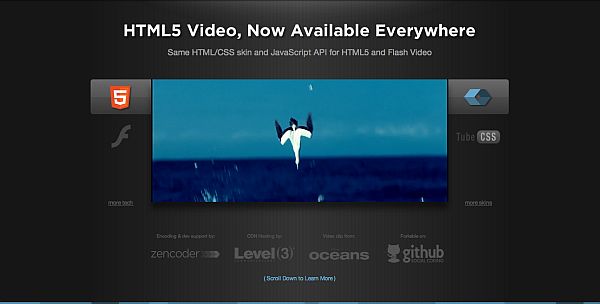 Although Flash Player still serves a purpose, HTML5 is where the future lies. In an age where more and more browsing is done via mobile phone (we'll be touching on that later on this list), HTML5 is becoming the go to video player for web sites, being supported on all major browsers. It's also a whole lot easier to master than Flash.
One really cool example of a HTML5 player is MediaElement.js. It's free to use, and it also comes with three skins so you can easily match the player to your design.
2. Manipulated Images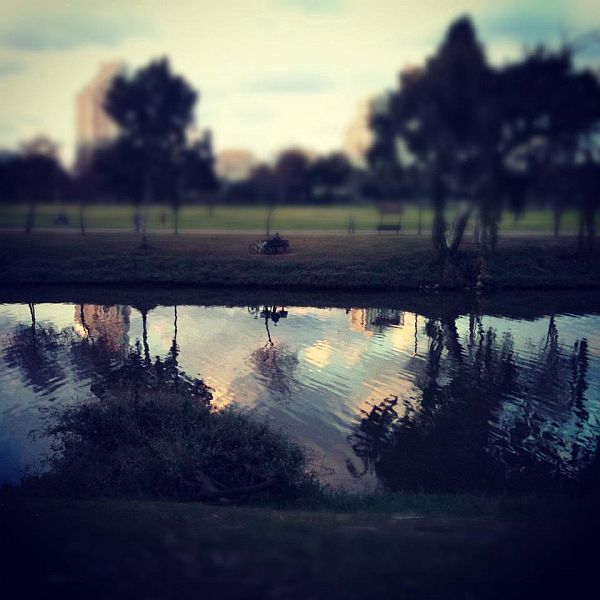 I, for one, can't stop editing the pictures I take with my mobile phone. Such is the case for most people who take pictures with their mobile phones, and seeing as mobile photography has become important enough to warrant tips & tricks articles, you'll be seeing a lot of this in web design. With the advent of Instagram and other quick, easy to use photo editing software (i.e with hipster filters), this trend is already in progress, and probably won't lose any steam this year.
The Seattle Cider Company website uses this trend beautifully. Their hero area is a simple, almost out of focus photo of a lovely pine tree forest, with mountains in the background. To all this they added a nice lo-fi effect, making the colors warmer and faded, giving the impression of age and tradition.
3. One-Page Websites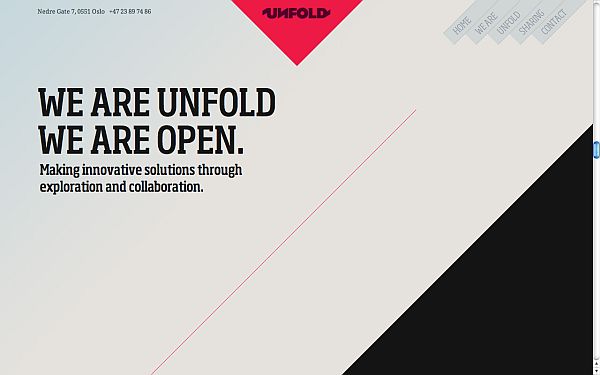 One-page websites are classy, let's face it. They look good, they let you go crazy with the design and they're easy to navigate. Although not lacking disadvantages, the pros definitely outway the cons if you use one-page websites the right way, and we think you'll be seeing these websites becoming even more popular in 2014.
There's no shortage of one-page websites out there (as you are about to discover by pressing the hyperlinks in this article) and you've probably already seen a lot of them, but seeing as they're a huge trend that's only getting bigger, here's one more for good measure. Sinead Murphy's online portfolio is a simple, lean and responsive website, showcasing some of his work, and letting you know how to get in touch with him.
4. Videos Instead of Text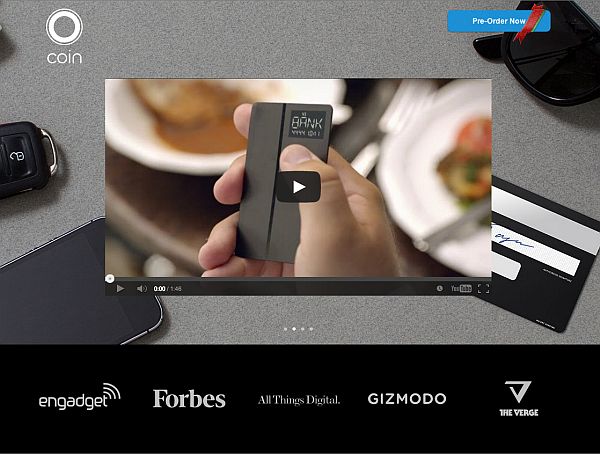 We've already mentioned how HTML5 video players are on the rise. As a result of this, videos are, at times, going to replace text as a way of conveying information. A picture is worth a thousand words, they say, and with internet connection becoming better and better, and videos becoming easier to make, implementing them in your web design will surely be a nifty little trick to add to your collection.
To read about how Coin actually works, for example, isn't quite as impressive. The video they added to their hero area gets the point across excellently, by showing you just it works, using various situations in which you can use it.
5. Personal Portraits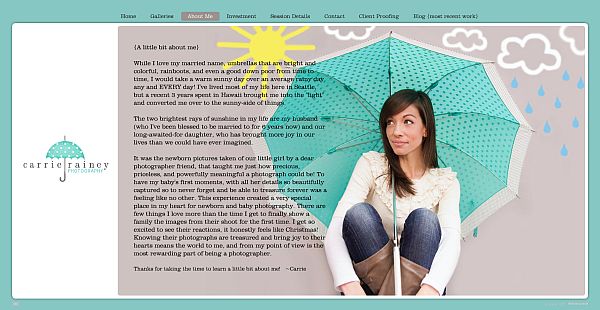 The internet is no longer an impersonal place, used strictly for gathering information. We meet new people via the internet, we communicate, we share passions and secrets through it, so giving your website a human face will become quite important.
Putting a personal portrait on your website will make it more of an interaction, making it so as the people browsing the site feel like they're not only gathering information about an object, but also finding out about, and connecting with the maker.
Andrea Mann's website is, essentially, a photo of her. The only thing that changes is the text when you click on the header buttons to browse through her music, her writing, her photography gallery, and all the other essentials for getting to know who Andrea Mann is.
6. Customized Image Galleries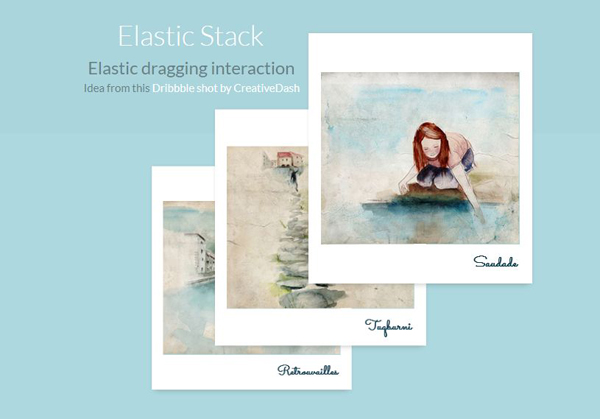 Staying on the subject of pictures, there's no reason an image gallery should be any less unique than the images themselves. You can make the image gallery as an extension of the pictures, making the act of browsing through the pictures memorable and even entertaining.
This gallery tutorial from Codrups is a nice example of how customizing your image gallery makes it stand out, implementing an elastic drag effect to switch between photos. It also makes the viewer spend more time in the gallery, giving him proper time to appreciate the images.
7. Focus on Mobile Browsing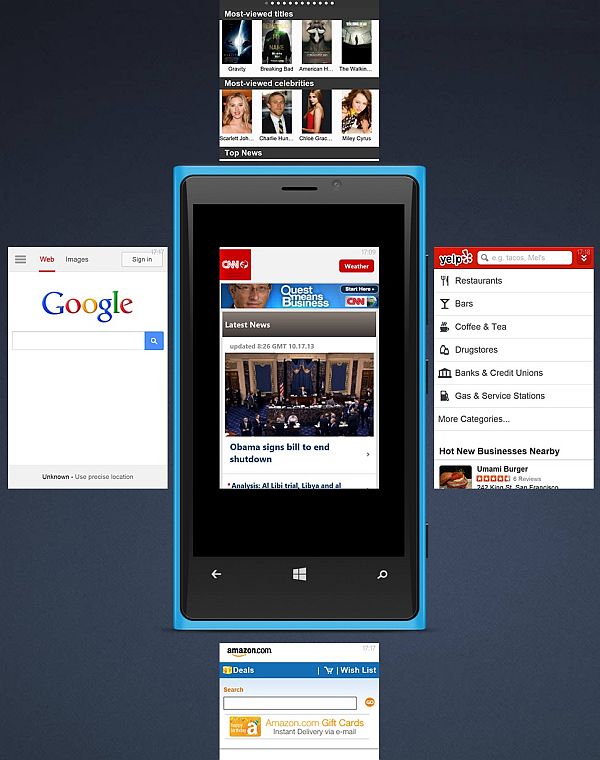 A lot of the entries on this list are, at the very least, an indirect result of the heightened popularity of mobile browsing. Smartphones and PC tablets are revolutionizing the way we use the internet, by allowing us to stay permanently connected.
Gone are the days when you had to wait to get to a desktop PC to check out your favorite website. Now you can do that while commuting to work, or while sitting in a cafe, enjoying a cup of coffee, without having to lug around a laptop. It's because of this that 2014 will be a year focused on optimizing the web experience for mobile devices.
8. Minimalist Use of Color Schemes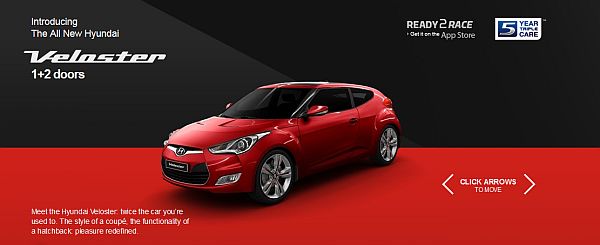 Less is more, they say. That really seems to be the case when talking about color schemes. Websites need to be easy on the eyes, while also catching them. One way of achieving this is the use of simple color schemes, meaning one or two colors. This is a trend that took off last year, with the emerging use of one-page websites, so it's only natural that simple color schemes will be right by their side in the spotlight this year.
The Hyunday Veloster site is and excellent example of what we are talking about, using a one-page interface with and eye catching red to make you scroll down and up and down again.
9. Experimenting with Typography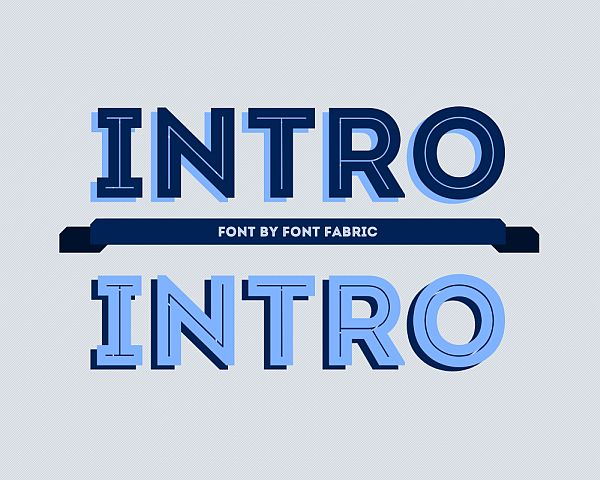 This year will bring about the use of something other than the standard Helvetica font. Sure, Helvetica isn't going anywhere, seeing as it has it's own documentary, but 2014 will see web designers playing around with typography a whole lot more, which is good news for web design. It won't be the year Comic Sans becomes OK, though; but we know in our hearts that that day will come.
So, until that time comes, here is an example of how typography can give the website a real personality boost: Yet another a one-page website, Kitchen Sink Studios' website mixes several type of font, several meaning more than two. The result of this is that typography is the websites main element, and responsible for catching the user's eye.
10. Flat Design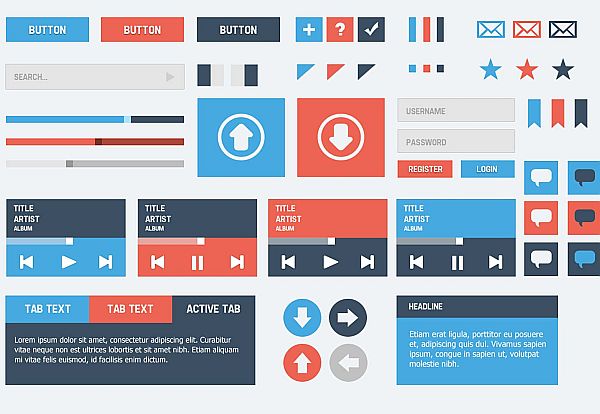 Apple has a very interesting way of taking risks, that's exactly why they are so influential. Design tends to march to Apple's drum, so seeing as iOS7 is out this year, we expect to see flat design merrily going hand in with one-page websites this year, dominating web design with an elegant, classy and minimalistic fist.
That about raps up our list of web design trends for 2014. We hope you'll find an invaluable web design resource, and that it will help you get up to speed with what will be going on this year. Be sure to tell us what you think about 2014's trends, and let us know what trends you think their will be, in the comment section below.
(Visited 744 time, 1 visit today)