Help a Fellow Designer: Send Him a $9 Coupon and Get One in Return!
Today we try to raise awareness of an awesome, one of a kind campaign from Inky Deals. You're probably asking yourself "What is this?". Well, it's an initiative to support the talented creative professionals in the community. Take a look below to learn more.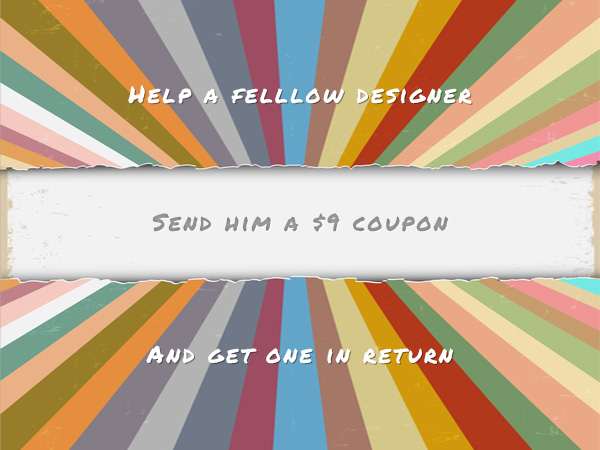 Who does it speak to?
Graphic designers
Web designers
Developers
Marketers
Any other kind of creative professional looking to improve himself and his work (and, at the same time, help a friend do the same)
How does it work?
Follow this link to the page of the Inky Deals campaign and follow the instructions. They will offer you an exclusive $9 coupon to send to your friend, and then one for you. You can then use the coupon to get their $9 design deals for free, or as a discount towards their more expensive deals.
Be a great creative professional and an even better friend. Help a fellow designer!