Great fonts sometimes aren't so great if they are paired with a typeface that just doesn't complement the style of the one you began using in the first place. Some of us aren't confident in eyeballing a font pair and "feeling" if it looks good. This article will discuss the basics of font pairing and give you some examples of good font pairs to use in your designs.
Content, Message, and Tone
Before you even delve into the mechanics of choosing a font pair, you must decide on the type of content you are using. This goes hand-in-hand with the message of your brand. The message, reflected in how the content is used, creates a certain tone which should be seen in the visual perspective of your design. Content should also have its own cadence or rhythm. For example, if you are designing a resume, your message needs to be clear, concise, and professional. Your content needs to be easily readable while your tone, visually, needs to be neutral.
ADVERTISMENT:
The Best Deals For Digital Design Assets - InkyDeals.com. Learn More>>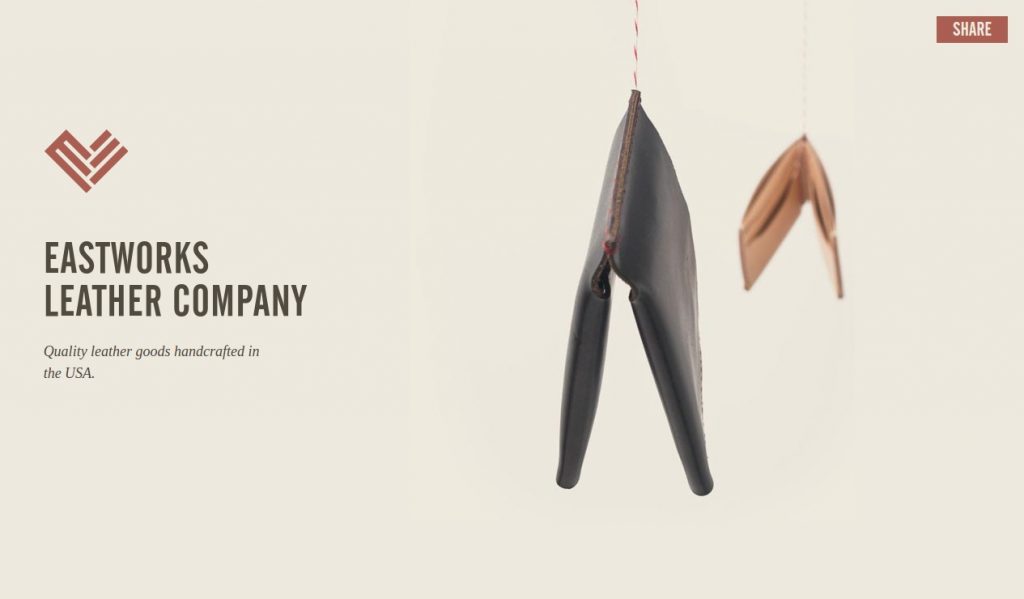 There is no need to pair fonts that are extravagant and bold. In this case, the reader wants streamlined and professionally standard fonts. On the other hand, if you are designing something to draw the readers' attention, your content needs to be inundated with catchy phrases and hooks the reader in, while the visual design has a bold and bright pairing that reflects your message and draws the reader in. And if you go beyond font pairing and include other images, make sure they communicate the intended message.  
The Do's and Don'ts of Pairing Fonts
As a designer, you can begin with a mechanical graphic that you can find online, which shows the important features of typographic anatomy. It shows you letters in terms of typographic terminology including baseline, serifs, bowl, ear, and descender line to name a few. But really, all you need to do is know the basic dos and don'ts of pairing fonts to get started.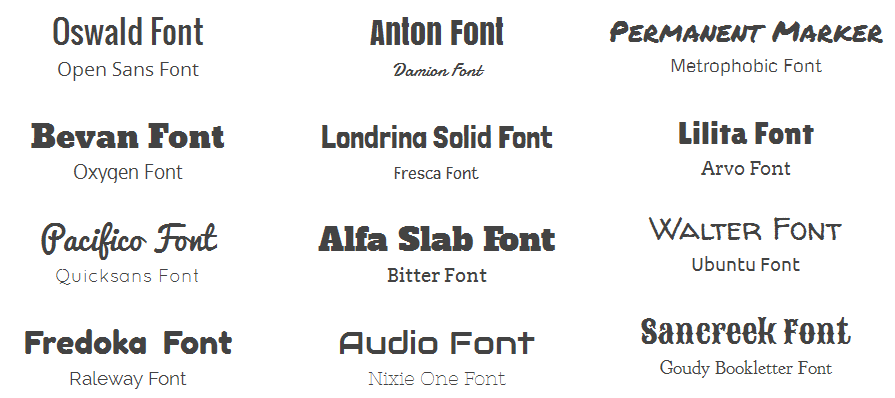 Don't necessarily stick with the most popular font pairings; try combinations that stand out to the naked eye instead of just is pleasing to it.

Try to follow the most important rule of font pairing which is to combine a serif and a sans serif to give contrast.

Keep the use of repeats down to a few—variety is enticing to the eye.

Do not give up on a font pair! Most font pairs can be "balanced out" and made to work together.

Never combine a typeface with an electronic distortion of that same typeface—it tends to always appear messy and awkward.
Font Combinations: How and Why they Work
With the idea of content, message and tone in mind, font pairings work for different reasons. When you use light and bold font pairings, you do it for emphasis and to have an impact on the reader. When you stack different weighted fonts, it creates a stylized effect to the eye of the reader. If the same word is used over and over again, change the font of the word each time it is used for added variety and impact.
Copernicus & Proxima Nova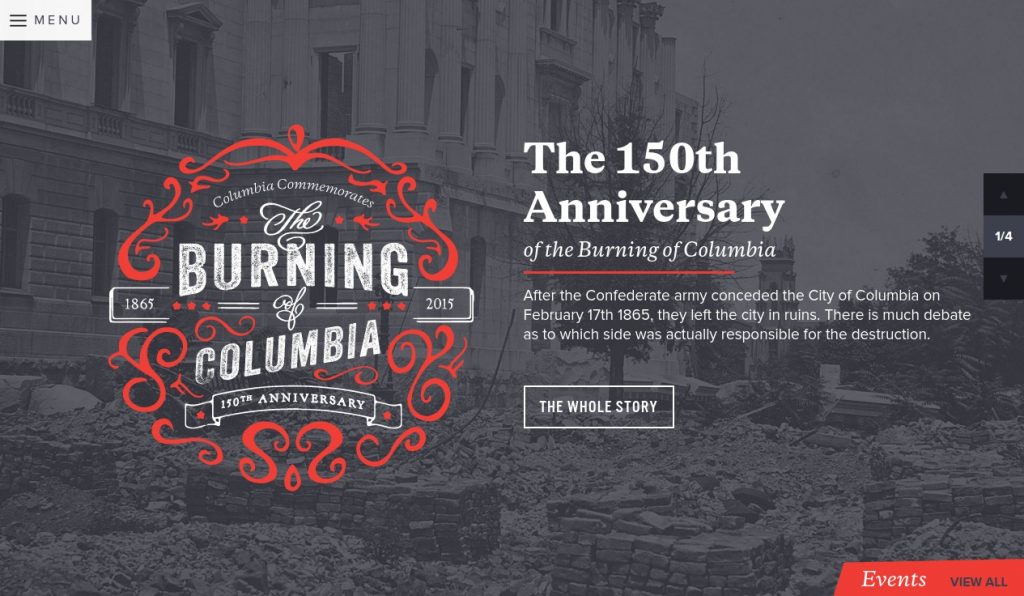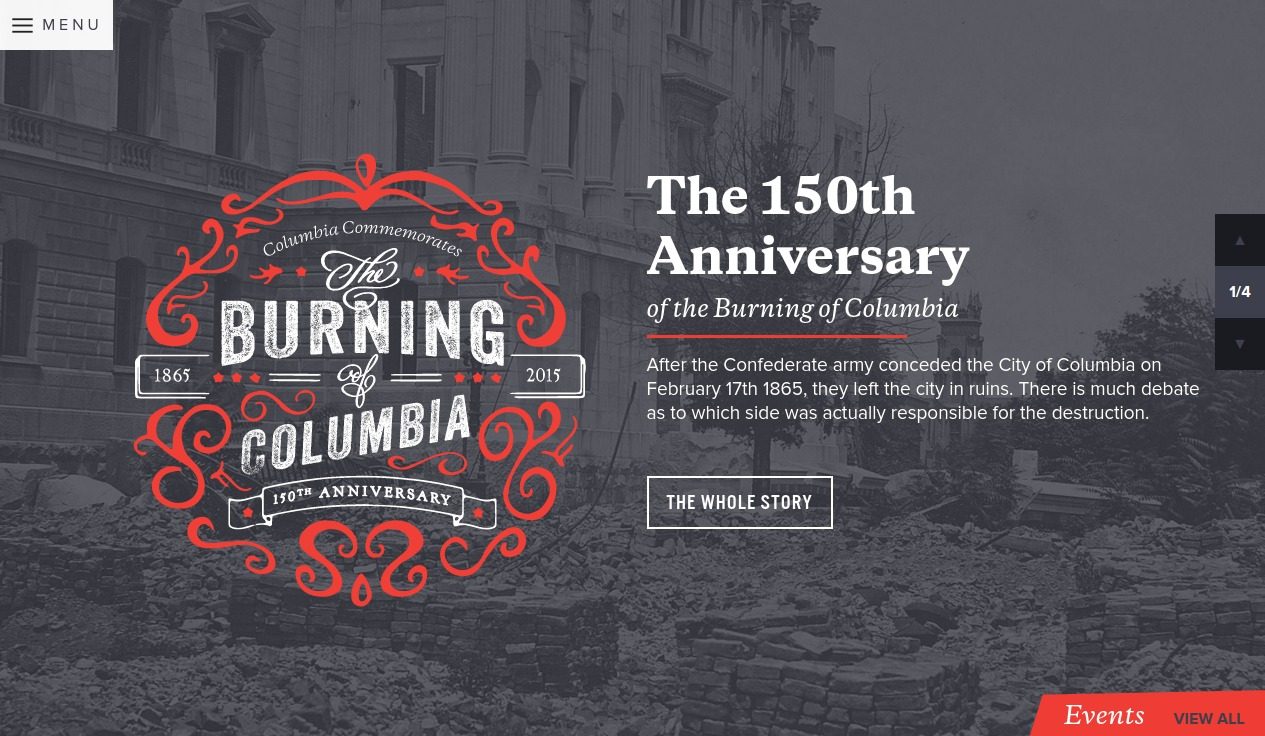 Use the texture of a graphic to help emphasize the font pairing; for example, the use of a font pairing with a transparent tone with a background of rippling water gives a calming effect and tone to the content. A geometric type paired with an elegant serif relays a happy tone. In the same way, use fonts that have complementary moods to espouse an energetic tone in your design. For example, even though Tungsten, Archer, and Gotham Rounded contrast, they are all playful and cheerful fonts. When any combination of these is used, they give off a very energetic and positive tone.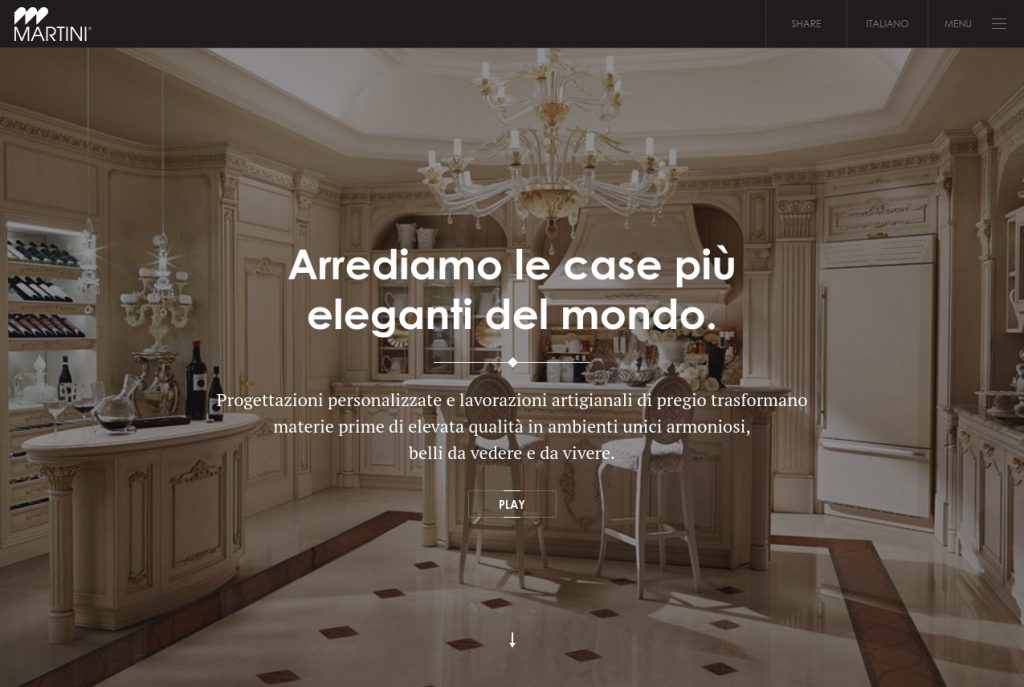 Other Elements that Enhance Font Pairing
Very often with design, a simple font pairing does not relay the message effectively. Other aspects or elements that are added to the font pairing create an optimal message and tone in the finished product. Some of the following practices combined with the best font pairing will do this:
Shapes can create added symbolism and bring focus to the text and away from the background images

The use of scale will draw the reader to certain elements of a design

The use of strong geometric fonts emphasizes certain aspects of the design including specific words and phrases

Decrease the contrast in how you filter your image and this levels out the tonal separation of the design

Use at least one color, either in the font pair or the other images, throughout your design

Once a font pair is chosen, contain the text within a geometric shape for focus on it

Similar line qualities in the font pairs that you choose lead to a more graceful-looking design.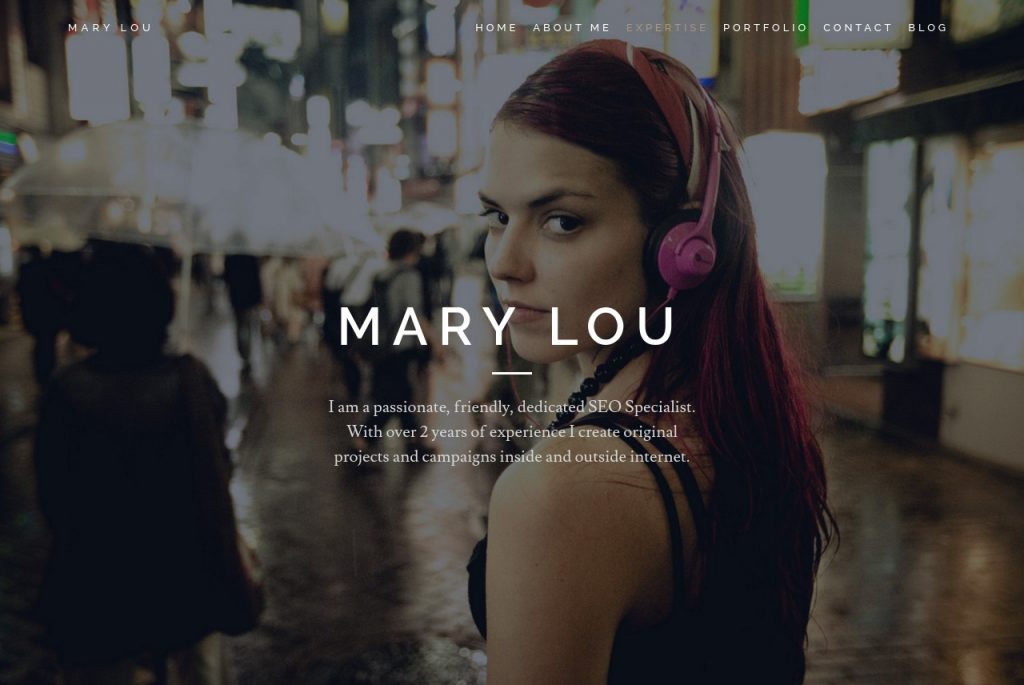 Font Pair Combinations and Where to Find Them
Beyond taking a crash course in font type combinations, there are some font pairs that have stood the test of time in the design world in terms of message branding and consistent tone. Those font pairs generally are dependable in not creating discord to the eye of the designer or the person viewing the design.
Nimbus Sans Condensed & Athelas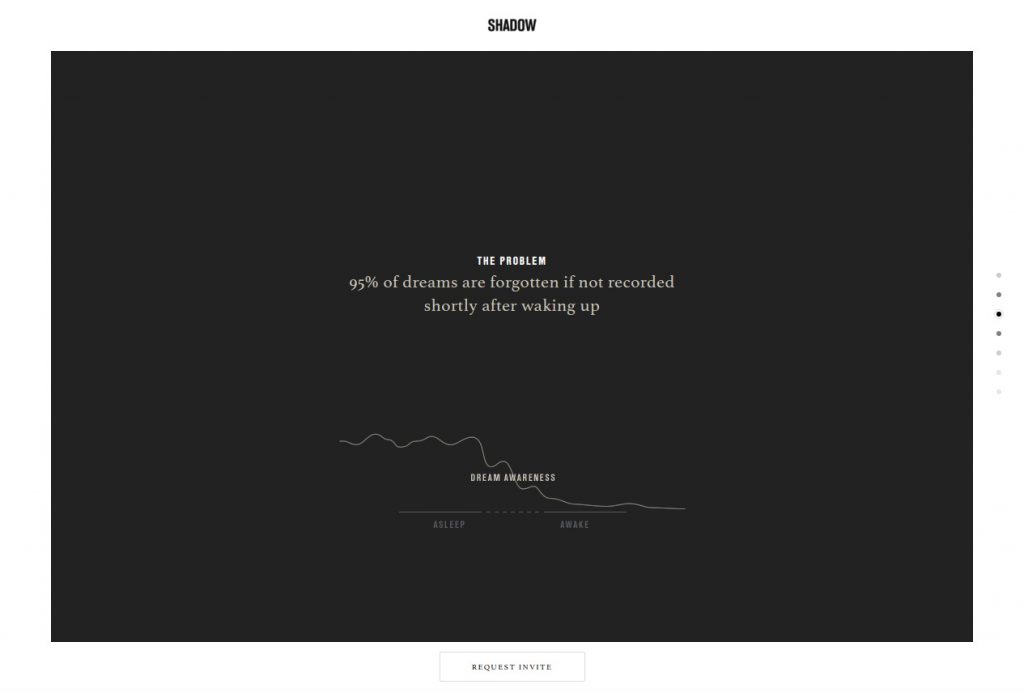 Consulting a "cheat sheet" of the types of font pair combinations can be found online with a multitude of examples to choose from. Douglas Bonneville's article entitled, 19 Best Fonts in 19 Top Combinations, gives a very skilled assessment of the best font pair combinations to use according to graphic designers on the web. He has honed the list down from as many as 100 combinations of possibly font pairs. He came up with the following 19 font combinations which can be viewed through the following link.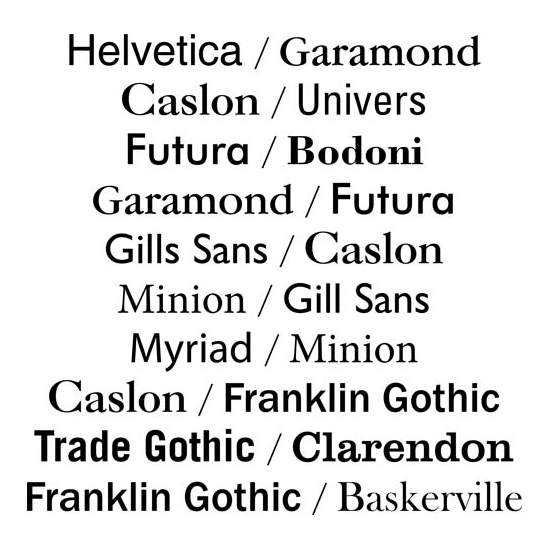 Another useful site called BonFx, is updated weekly and includes a tab called Fonts of the World that tracks the use of the fonts of at least 10,000 different sites. It also supplies a list of all fonts and ranks them in popularity by their use on the web. Each font name can be clicked on and you can see graphics of how that font is used. Different tabs of graphics for each font include how it is being used in designing stencils, engravings, embroidery, typeface, and shadows, to name just a few. You can find the site here.
Whether you are a novice at using font pairing in your designs or if you want to learn more, font pairing can be used effectively and easily if you follow these tips.  
Loved this article then you will also love A Designer's Guide to Printing and Framing a Poster!
What is your favorite font combination? Tell us in the comment section below.
(Visited 5,146 time, 1 visit today)