"Transforming a brand into a socially responsible leader doesn't happen overnight by simply writing new marketing and advertising strategies. It takes effort to identify a vision that your customers will find credible and aligned with their values." – Simon Mainwaring
How a product is perceived is, more often than not, the ultimate determining factor of a brand's success. We are at a point in history where the buyer -the consumer, if you will- has a virtually unlimited range of options when choosing what brand to accommodate his needs and wants.
ADVERTISMENT:
The Best Deals For Digital Design Assets - InkyDeals.com. Learn More>>
The key to making sure your product (or your client's) is the one the buyer reaches for on the shelves, is giving it an identity that stands out from all the other brands, becoming in a way, the very face of what the buyer needs, canceling out all the other products.
In good branding, you have to know the product and, more importantly, know the target audience. Different people respond to different things. Furthermore, they look for different things in different products. You can not use the same design when branding, say, an electric guitar manufacturer, and an insurance company. One is an outlet for creativity; an expression of rebelliousness and adventure, when as the other should express seriousness and stability.
Laura Lake states in her branding tutorial on About.com that a good brand's objectives should include:
Delivering the message clearly: Good branding makes sure the customer understands what the brand is about. It ensures that he understands what he is paying money for, thereby making him feel that he made the right decision.
Confirming your credibility: Brands are prone to exaggerations, and people have come to expect that. To gain the public's trust, you have to truthfully state what the product they are buying will deliver.
Emotionally connecting your target prospects: With so many other products doing more or less the exact same thing as yours, branding should connect the brand to the buyer. "People like you use this brand" is the message a good brand gives.
Motivates the buyer: The oldest trick in the book is making the buyer believe that a certain task is made easier by using the product you are branding. Since, thankfully, we are living in a more modern and moral age, motivating the buyer can be done by making the packaging more appealing.
Concretes customer loyalty: This could be the end result of achieving all the other objectives. Once the customer is enthralled by the quality of the products design, it becomes his "go to" product.
Design, of course, plays a crucial part in branding. Robert Brunner, founder of Ammunition, has said, in a discussion highlighted by Mark McNeilly in an article for FastCompany.com, that "A brand is not your logo or ID system. It's a gut feeling people have about you.
When two or more people have the same feeling, you have a brand. You get that feeling via smart design, which creates the experiences people have with the brand. Everything you do creates the brand experience, ergo design is your brand."
To help you get some design inspiration, and illustrate some of the things we have just said,  we have prepared a list for you, containing 10 unique branding projects, and what we think makes them stand out.
1. John Bellany: A Passion For Life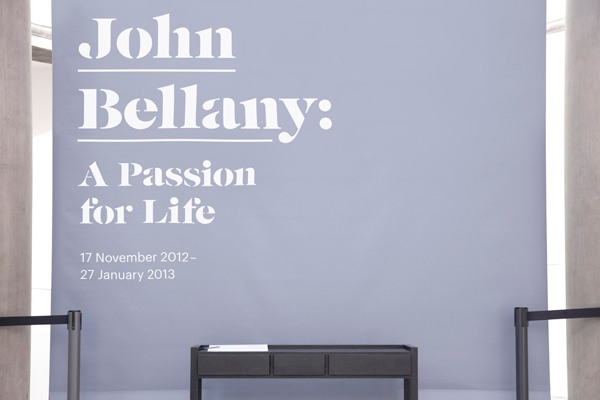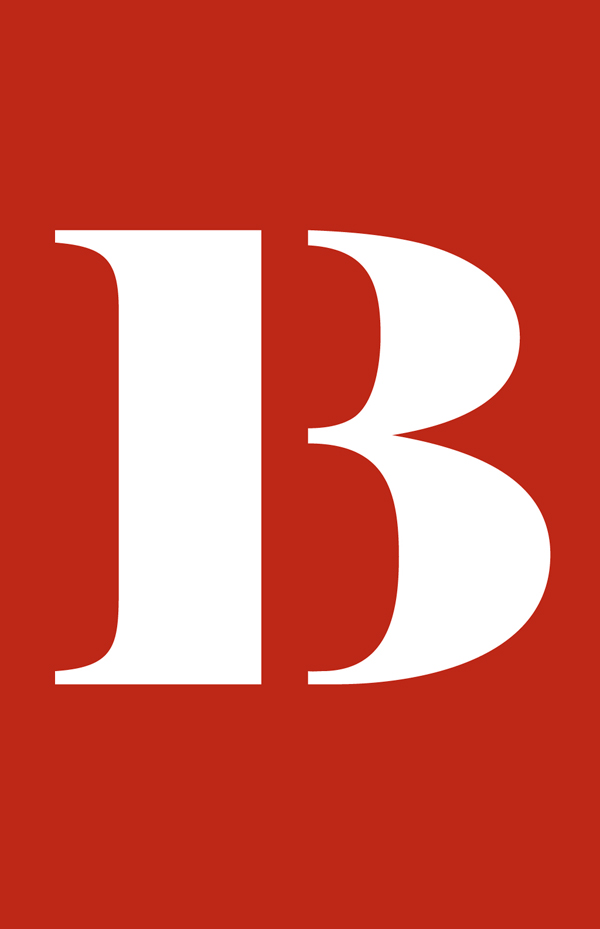 Scottish painter John Bellany passed away in August last year. In his 40 plus years of painting, he spearheaded British art and became, quite possibly, the most acclaimed Scottish painter ever. His works were often bleak depictions of the fishing community, ranging from oil paintings of harbors, to portraits of the people living in said communities.
His later works, following a move to Barga, Tuscany in Italy, showcased a new found "joie de vivre", with optimism finding it's way into his work through a brighter color range. The branding for this exhibition, held at the Scottish National Gallery, aims to capture this period in his painting, by using mostly bright colors. It also smartly lets the paintings shine, by keeping the design itself minimalistic to complement Bellany's work.
2. Nokia Siemens Networks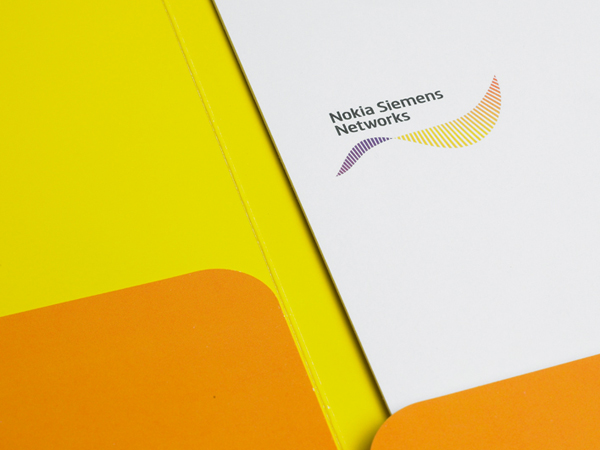 Back in 2007, telecommunication giants Nokia and Siemens merged. The industry was in a state of transition, and this merger helped the two companies stay afloat, and their absolutely marvelous branding played a big role in this. Aside from the bright and beautiful design showcased in the pictures above, their branding also included a series of documentary films, filmed in several countries including China, Finland, Egypt and USA, that capture how connectivity is influencing the world around us.
3. Equestar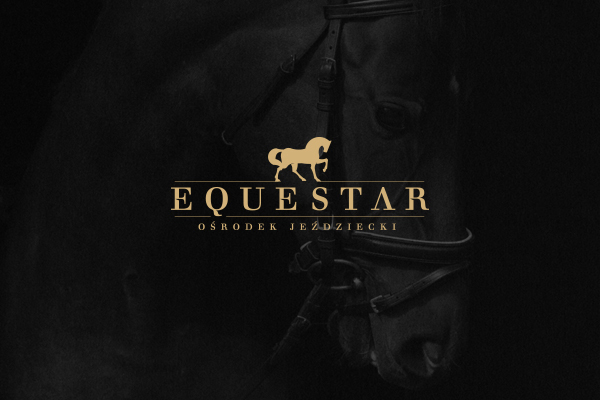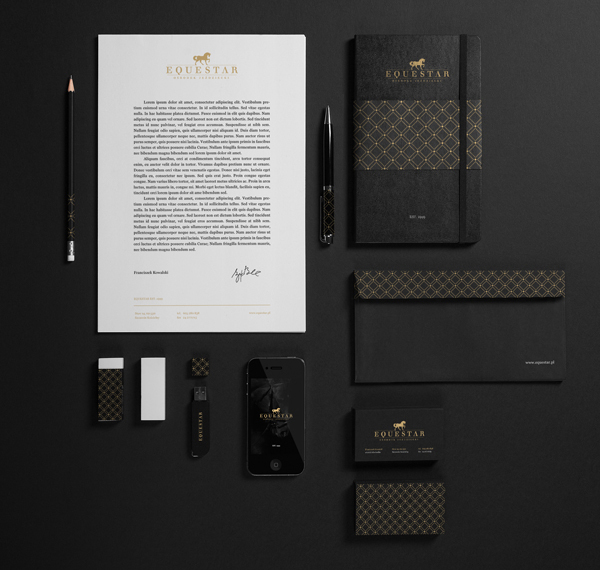 Horse riding is an elegant and aristocratic pass time. As such, branding (which, appropriately enough, is something they did to horses) for a horseback riding center should, ideally, reflect this. Mateusz Bieniusa's branding for the possibly fictitious Equestar Horseback Riding Center looks positively gorgeous, covering a wide range of promotional items, such as USB sticks, pens, pencils and envelopes, all keeping to the discreet and classy looking black and gold look.
4. London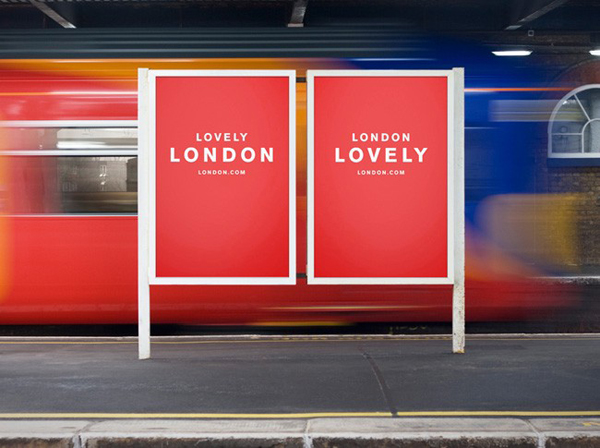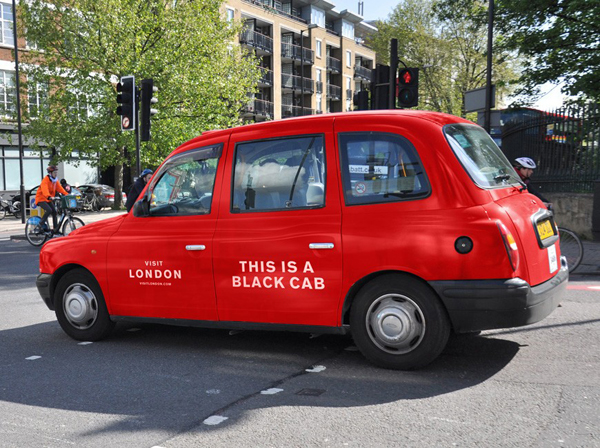 In the light of London's recent troubles before the 2012 World Olympics, the city needed a spot of re-branding to make it appealing again. The angle Saffron Consultants went with was London being a quirky city, and it's safe to assume the angle paid off, seeing as the city is once again bustling with tourists. As we can see in the pictures above, not even the iconic black taxi got away from this re-branding, that particular taxi being colored bright red and having written on it sarcastically "This is a black cab".
5. Mareiner Holz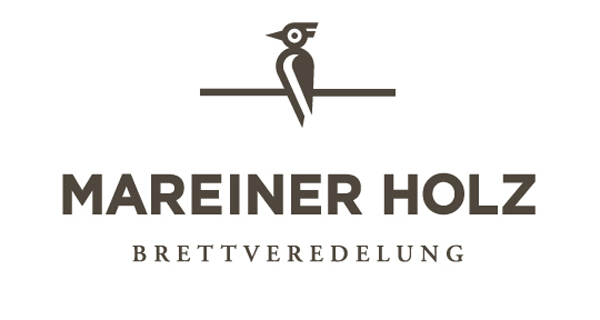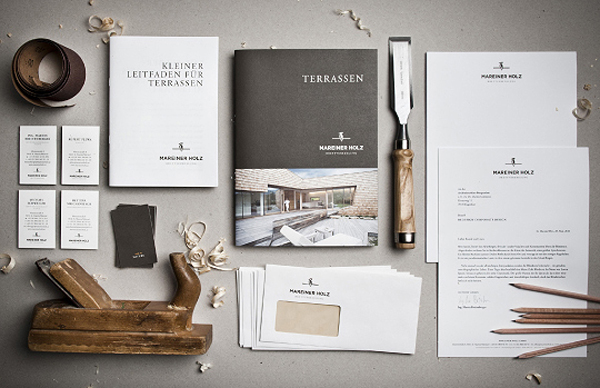 When Marainer Holzindustrie became Marainer Holz, it signaled it's arrival into a new age. Giving up the "industrie" part in their name meant that they were no longer a faceless company, they became an entity with which you interacted.
The company specializes in wood treatment, pioneering environmentally friendly, natural wood finishing methods, and discovering that each type of wood needs and individual type of treatment to achieve it's full potential. Natural is, indeed, the operative term in their branding strategy, the aesthetics giving the whole brand an air of natural beauty.
6. The Fableists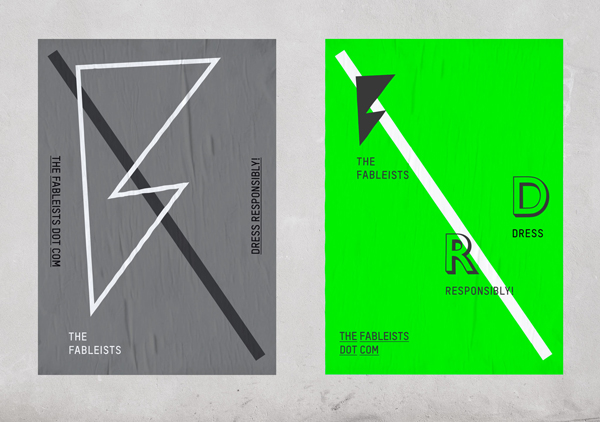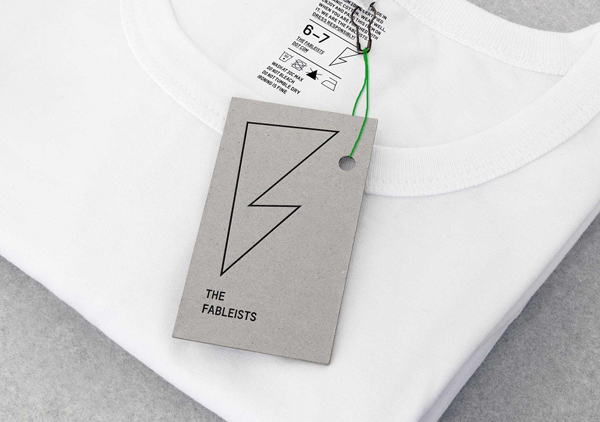 Children clothes with a punk rock edginess to them. This is The Fableists approach to kid's apparel, and it is brilliantly captured by Freytag Anderson's great branding. The cool use of bright and faded colors in their prints make them stand out, especially as far as children clothes design goes, and the use of untreated carton in cards, labels and bags really deliver this brands punk affinities.
7. Arcadia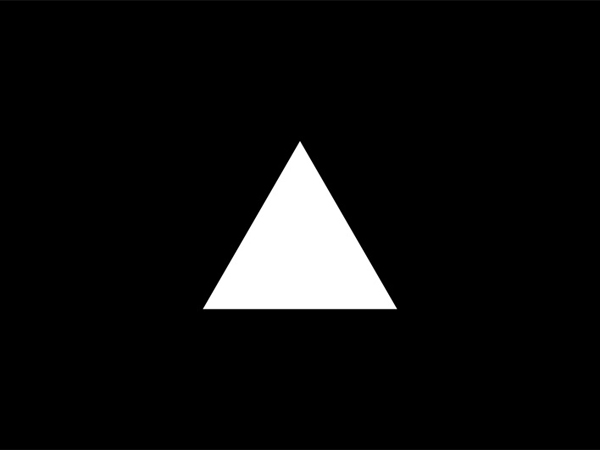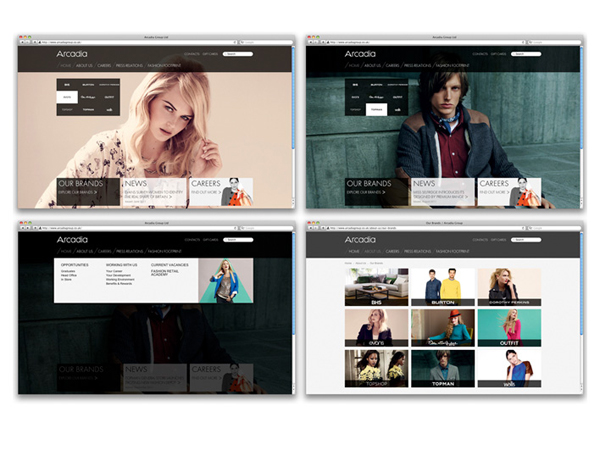 Arcadia own some of the most progressive high-street fashion brands there are, but their own brand identity wasn't up to date with the brands they own. Their re-branding is a marvel to behold, having transformed the company into a true fashion distributor. The first thing that went was the company's long, official name, the more colloquial "Arcadia" being used now. Another important aspect is the evolution of the original "A" used in the logo, to the much more stylish triangle they use now.
8. Coca-Cola Menos es Más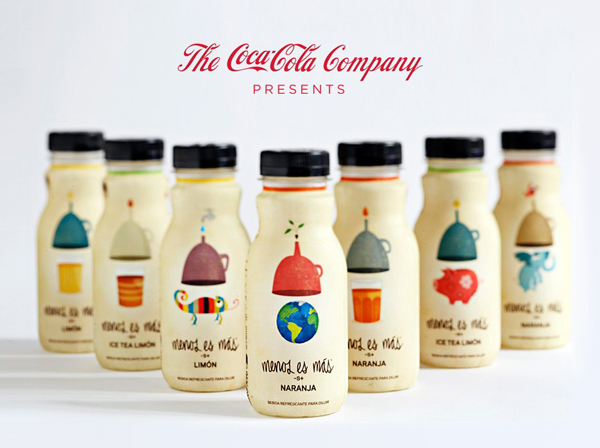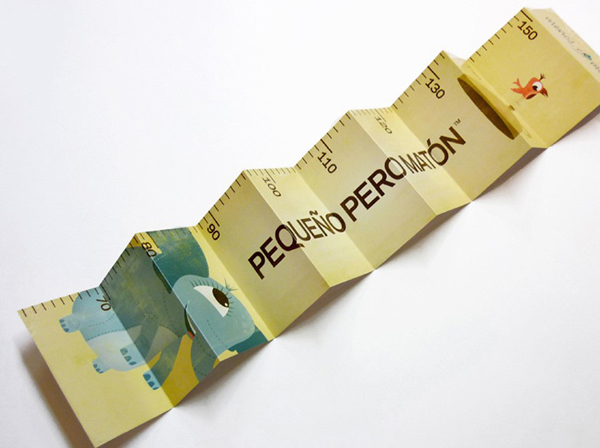 Coca-Cola Spain released, back in 2009, a brand new product on the market. Menos es Más was this product, and it mean "Less is More" in Spanish. Unlike your average Coca-Cola brand, Menos es Más is not a ready-to-drink beverage, it is in fact fruit syrup.
Being an untapped market in Spain, the branding for this product was equal parts hard and fun. The earthy colors and crayon-like drawings make it look really friendly, and also give it an environmentally conscious vibe.
9. Skylight Farm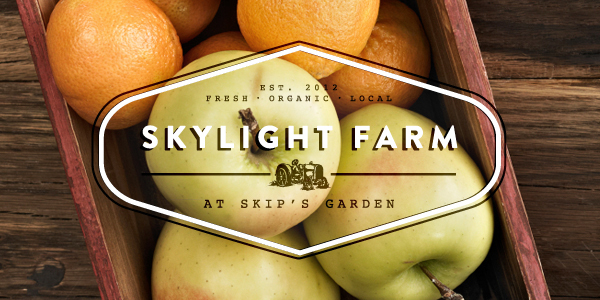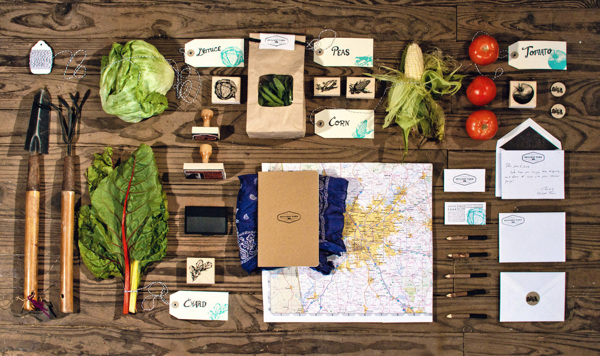 Keeping with Eco-friendliness, Skylight Farm is an organic vegetable farm that has some really cool thoughts put into it. The overall look and feel of it is of a "good ol' fashion" American farm, from the days before crops were sprayed with chemicals. The print not only looks nice, but it's also made from 100% recyclable seed paper, which goes a long way in creating a connection between the brand and the customer.
10. Wikipedia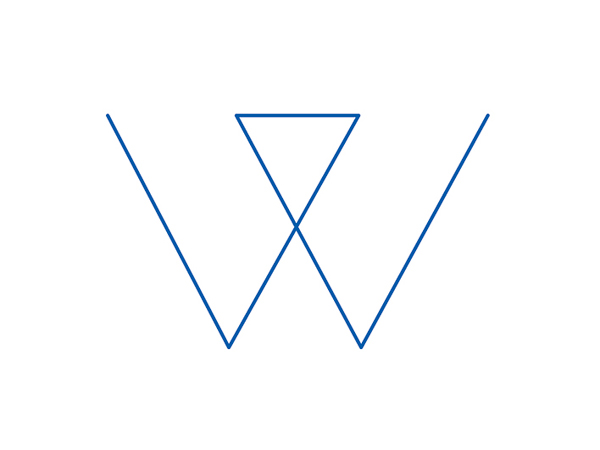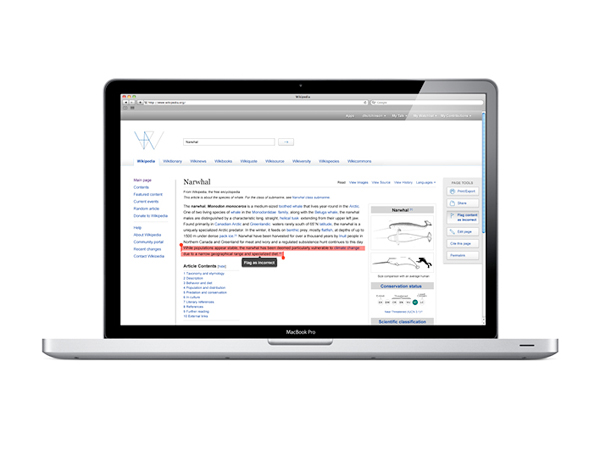 Now, this is only a hypothetical re-branding, done by the people at Moving Brands, but it looks stunning. They don't go over the top with re-designing the website, knowing full well that people have gotten use to Wikipedia's intuitive website.
What they did do is re-vamp the logo into a much more modern and handsome one. All the other changes are not so much focused on Wikipedia's aspect, but on it's functionality. Discreet little features have been added to simplify navigation and encourage editing.
That concludes our list of unique branding projects. Be sure to let us know which one's you like, or share any other branding ideas you might have in the comment section.
(Visited 1,155 time, 1 visit today)