"There's nothing better than having a baby. I've always loved children. I used to work summers at the YMCA and be in charge of, like, 30 preschool kids. I knew that when I had a child, I'd be overwhelmed, and it's true… I can't tell you how much my attitude has changed since we've got Frances. Holding my baby is the best drug in the world."
– Kurt Cobain
ADVERTISMENT:
The Best Deals For Digital Design Assets - InkyDeals.com. Learn More>>
As human beings, we are addicted to the act of creation in every way you could possibly imagine.
Intellectually, it is creativity that drives progress, giving us marvelous works of art, as well as fantastic inventions that make our lives better and allow us to dream even bigger dreams. And our addiction to creation is also physical, like it is to all living creatures, as it is the way we propagate our species.
We form strong bonds with that which we create, and nowhere is it more evident than the relationship between parent and child. Parenthood changes us, as Kurt Cobain said in the opening quote. For most of us it is the first realize that there is so much more to the world than our individual selves, and we start thinking in a less self-centred way.
Going back to creativity fuelling art and invention, the two -art and invention- are also deeply bonded.
Take visual art, for example. It is virtually as old as us, but throughout the millennia we have invented tools that allow us to create visual masterpieces in ever so different ways.
One of the most popular ways we do it nowadays (if not the most popular) is photography, which allow us to faithfully capture a moment in time faster than we could even blink. But this is the product of decades of pioneering work by passionate, creative individuals.
Nicéphore Niépce is the man responsible for coming up with the first usable photographic process and produced the first permanent photoetching in 1822, which was unfortunately destroyed in an attempt to reproduce it in print. In 1826 or 1827,  Niépce produced the earliest surviving photograph from nature, and possibly the first artistic picture (I say that because it has a title), View from the Window at Le Gras.
Niépce's method was slow, requiring hours of exposure to produce an image, and he spent the remainder of his life, trying to come up with a way of reducing exposure time. Unfortunately for him, it was only after he died that his associate, Louis Daguerre, would finally make a breakthrough, and be able to capture an image in minutes, instead of hours.
Daguerre's method would come to be known as the daguerreotype, and it was used to capture the first image of another person, in 1838. It happened by accident, as Daguerre was only trying to take a shot of the street, but it just so happened that someone had his shoes shined while the picture was being taken, and he stood still for long enough to show up in the photo.
After only two years, English inventor William Fox Talbot would invent the calotype method, which should sound somewhat familiar to all you film photography aficionados out there, as it is the first way to produce a negative from which several positives could be copied.
The exposure time would get smaller and smaller, soon pictures would be able to be made in color, and eventually they would also become digital, which would open yet another world of opportunities for aspiring artists.
Come 1990, Adobe Photoshop would be released, and photography, as we know, would change in a pretty drastic way.
Photo manipulations are by no means a recent development. An early example is from 1860. One of the most famous pictures of Abraham Lincoln (the one that would later appear on the 5$ bill) is, in fact, a photo manipulation where they put Lincoln's head on the body of John C. Calhoun.
They would achieve things like that by retouching with ink or paint, using double exposures, piecing photos or negatives together in the darkroom, and other really precise methods like that, so it was pretty hard to modify an image before digital photography, and Photoshop more precisely.
We here at Pixel77 have showcased several artists that use Photoshop to create stunning results, and today I will be showcasing Daniela Babic's photos of her son, Theodore, which she edits to make them seem like wonderful adventures.
But first, let me tell you a thing or three about her.
Daniela was born on the 28th of March in 1981 in the capital of Austria, Wien. She is the mother of three boys and an a self-described amateur photographer for the past five years.
She has taught herself how to use both Photoshop and how to take pictures, familiarizing herself with the latter before picking up photography.
While being stuck on another project, requiring an expensive lens to finish (at least, that is what I could make out of the translation Google Translate provided), Daniela found some old pictures she did at the zoo. She decided that, while being stuck on her current project, she would do a series of lovely photos of Theodore with animals from the zoo. The results, as you are about to see, are really cool.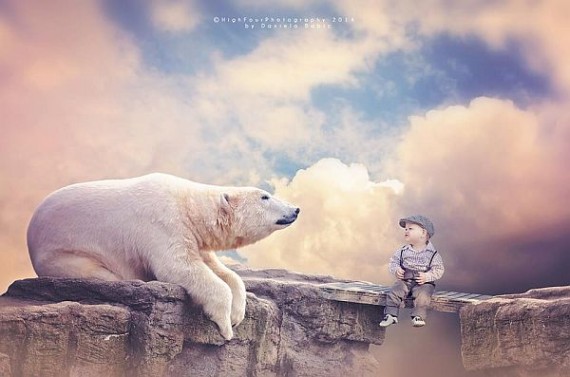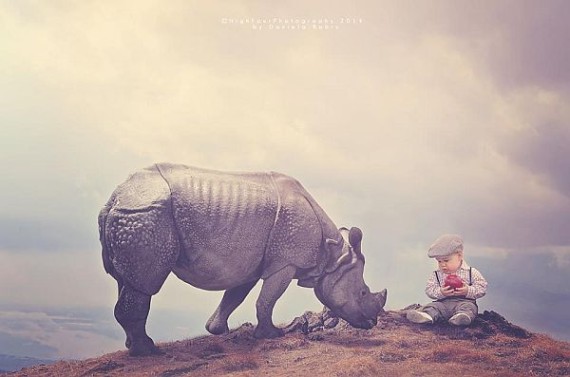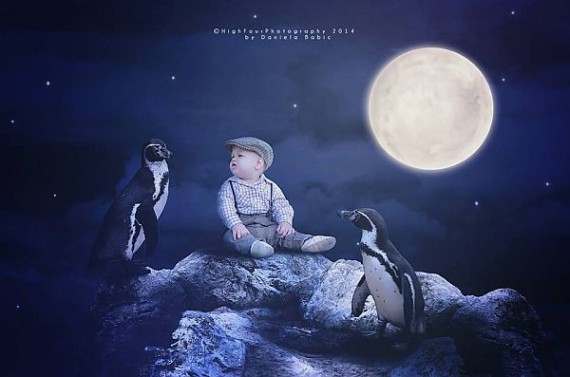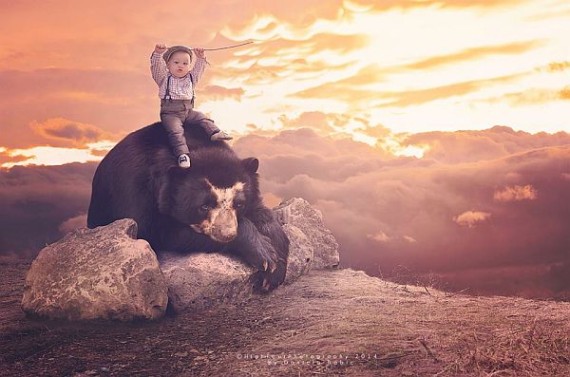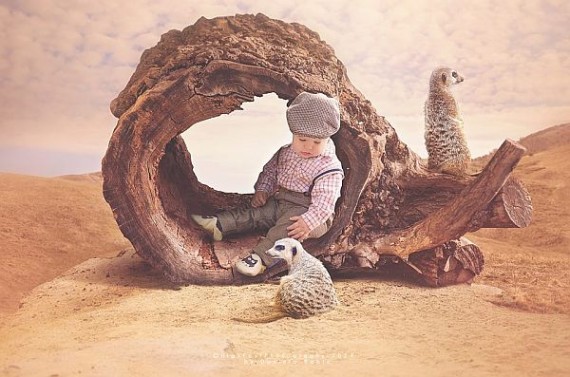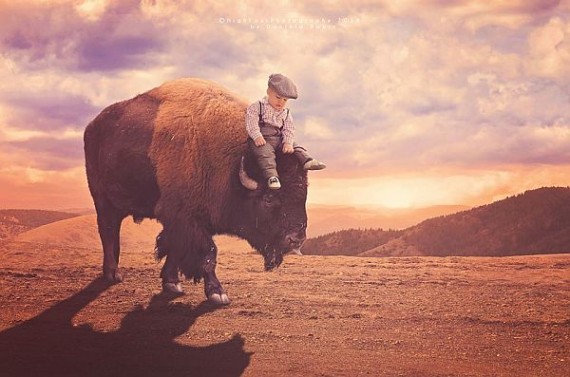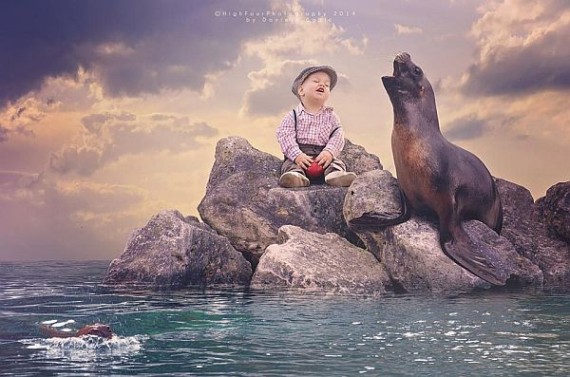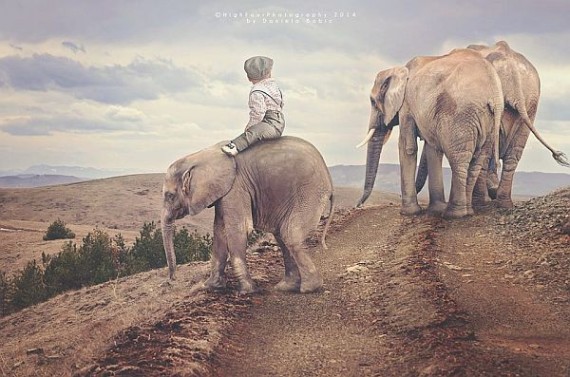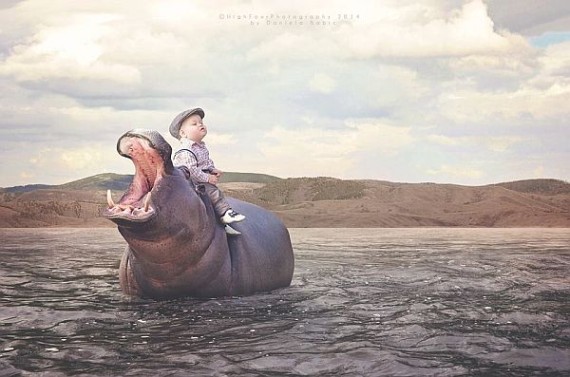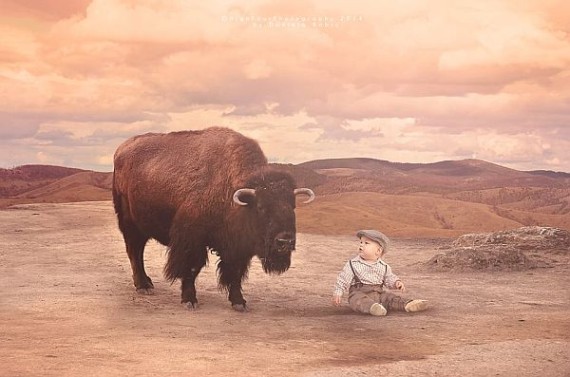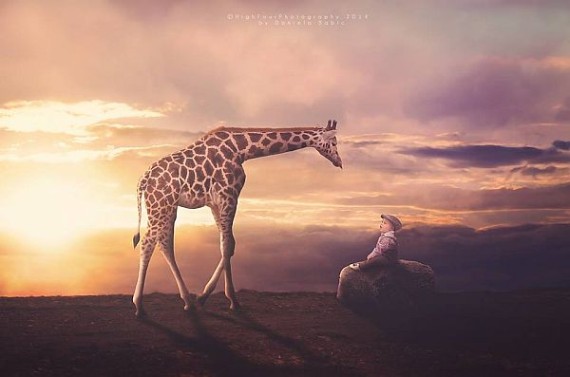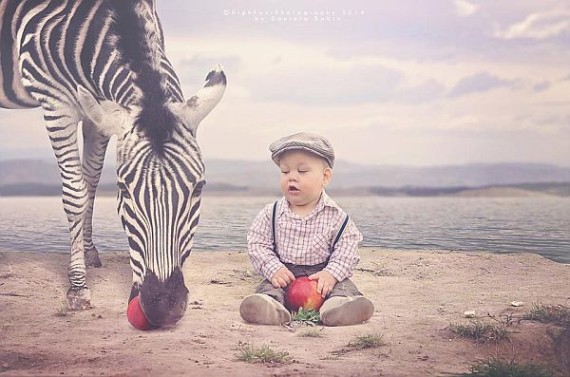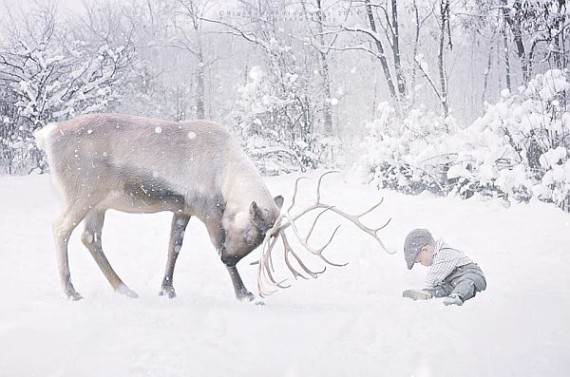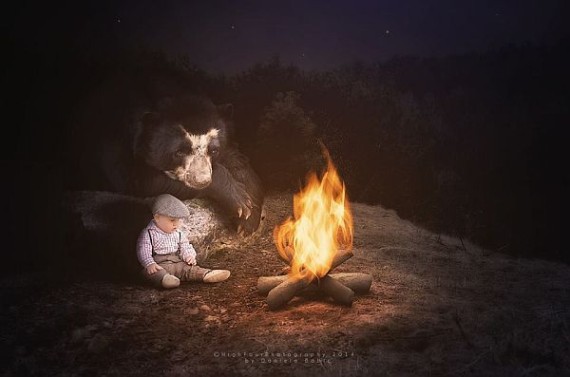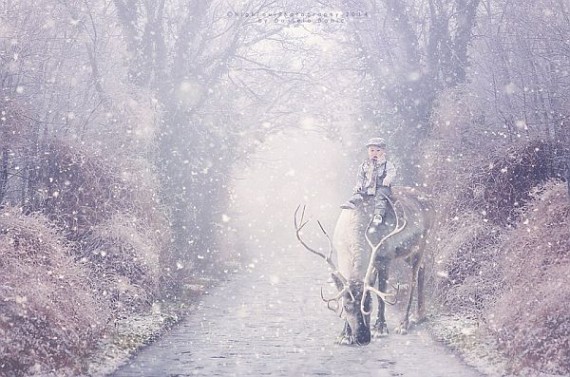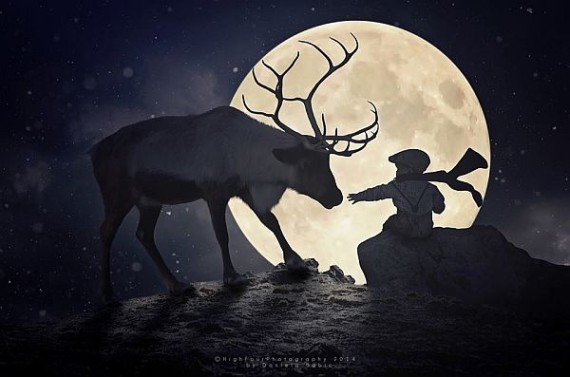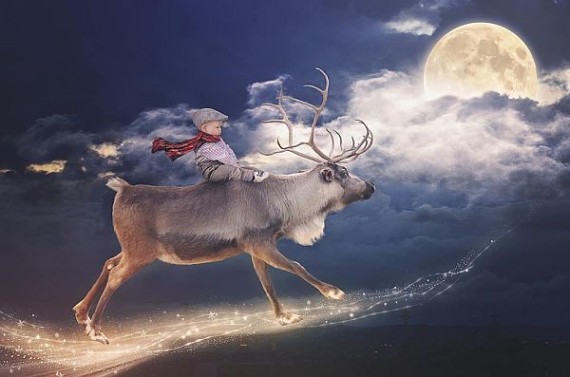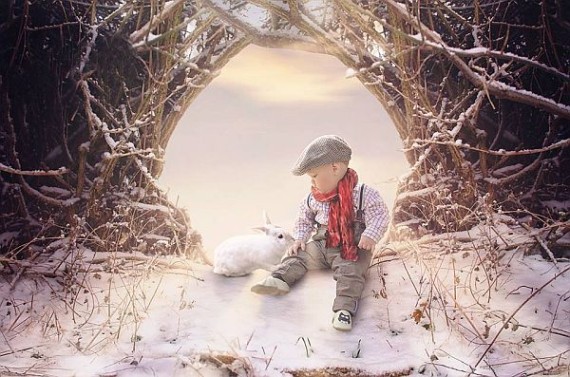 Theodore is probably one of the few kids that is not going to be ashamed when his mom takes out the photo album to show his girlfriend.
The pictures are so very cute, and they have a certain child-like innocence in the way that they are made that is really charming. If I really had to pick one, then I would probably go for the one with Theodore and the bear sitting by the fire. It kinda gives the impression that the two are on a quest, and that is where they made camp for the night.
And that about concludes this article. If you want to see more of Daniela's photos, check out her website or Facebook page, and be sure to scroll down to the comment section, and drop me a couple of lines.
(Visited 780 time, 1 visit today)