Every freelancer has to accept online payments from his clients because it's fast, easy and most of the time reliable. I will tell you bellow about the methods of payments we accept on our websites (Designious, Vectorious .etc) with some advantages and disadvantages.
There are many methods of accepting payments online as a freelancer but I will discuss only about 3 of them: PayPal, 2checkout and Moneybookers.
ADVERTISMENT:
The Best Deals For Digital Design Assets - InkyDeals.com. Learn More>>
PayPal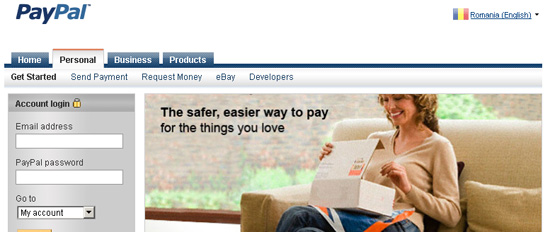 Everyone knows PayPal and most of us use it. Their fees are not high and is a reliable service also easy to setup, you can accept credit cards and bank transfers very fast. With PayPal you can also accept recurring payments which is awesome if you have some sort of membership or subscription on your website.
Paypal is integrated in most of the shopping carts and there are many solutions out there specially designed for it. All the payments are instant and you can withdraw your money at any time.
If you live in the US you have a few more benefits of using PayPal, like you can apply for the PayPal card where you can have instant access to your PayPal funds or transfer funds directly to your bank account. Another advantage is that you can accept credit cards directly and your customers don't need to setup a PayPal account so that they can pay you.
If you live in another country like I live (Romania), there are a few limitations. For example, you cannot withdraw your money to your bank account, you can only withdraw the money on your Visa card and you have a limit of $500 per day. Also, you cannot accept credit card payments directly; your customers must have a PayPal account. There are a few more limitations but those don't need mentioned now.
The disadvantage of using Paypal is that if you sell services or digital products and a client wants his money back, Paypal does not really cover the seller and in most cases the client gets the money back. Even if you delivered the product/service it's harder to prove that you sent the product or delivered the service than in the case of a tangible product.
Actually, is not entirely Paypal's fault, when you sell digital products or services like we do, these are considered high risk to all merchants due to their nature and in most of the disputes you lose.
Paypal is a must have even if is not your main method of accepting payments because many people trust it and you might end up losing clients.
But sometimes the client doesn't have or want to use a PayPal account and he wants to pay by credit card, you must have your own merchant account or a third party payment processor like 2checkout.
2checkout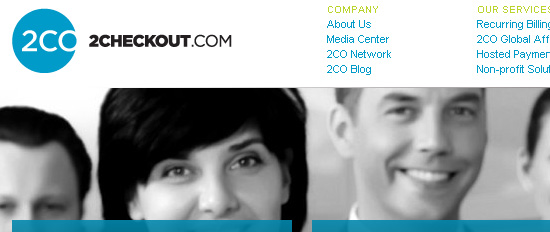 To accept payments by 2checkout is simple but is not free, it costs $50 for each account you open. One account can be used for only one website, but you probably don't need more than one. You can accept all kind of credit cards and also Paypal without you having a paypal account.
The drawback if I may say it so is that the orders are not approved instant. Before you deliver a digital product or service you must wait for the fraud department to give you the ok for that order. The time to get approved or denied the order usually depends on how many sales you make, if you don't have to many it may take a couple of hours to get it approved. But if you have let say you have over 50 sales per day you can have the orders approved in a few minutes.
This is for your own protection but even if the order passes this fraud filter you might get from time to time fraudulent orders.
Most of the shopping carts that work with 2CO integrate with their IPN which updates the orders automatically but usually the customers that buy digital products or services want the service the moment they paid. Customers don't like to wait and this is why it might be a disadvantage.  You can deliver the product before you get the fraud check but you will get a higher fraud rate.
With 2checkout you can also accept recurring payments but there are a few limitations. One of them would be that you cannot give a free trial and then charge the client (ex: 1st month free and then $10/month) or have a specified time for a price and then increase the price (ex: 3 days for $5 and than $10/month). With PayPal you can do all that.
Their rates are a bit higher than a regular merchant account but their less than other competitors and they are reliable. They never missed a payment since we work with them (3 years now).
Their reserve rate is 5% which most merchants have and they release it to you usually after 6 months.
You get the money from your account by check, bank transfer or with the Payoneer card which I totally recommend. Everyone gets paid on Thursday for the sales they made the previous week.
All in all, 2co is a good solution for anyone who wants to accept payments online quickly and painless.
Moneybookers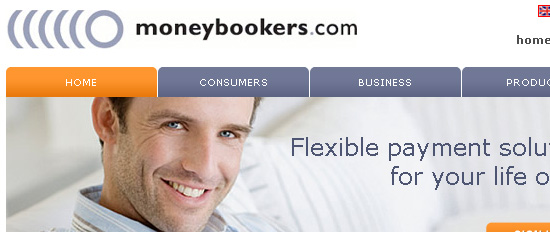 Moneybookers is a European alternative to Paypal, has been in business for a few years now and also very reliable. You can accept credit cards and bank transfers and also offers some other local European payment options.
To setup an account is free both for personal and business users.
Their fees between accounts are low also if you transfer money from your bank account.
If you have a merchant account with them it's a bit of a different story, the credit card transaction fees are low 3-4% but the reserve level is a bit big, about 8%. You get this back but none the less this is high. I think it depends on what kind of business you are running and because services/digital products are high risk this is higher than usual.
You can also accept recurring payments but they are a bit picky about the kind of business that they allow to use this feature.
Usually recurring payments are high risk for all merchants as the credit cards are charged automatically and the customer's chargeback the transactions more often compared to digital or tangible products.
This happens because the customers usually forget to cancel the subscription and they are charged but they don't want/need the service anymore. It's good to have a system in place that tells the customer they will be charged before that happens.
Their fraud screening is very good and rarely you will have a charge back. They also have a no charge backs for merchants feature where they offer full fraud and chargeback protection.
Moneybookers is a good alternative to 2checkout because the payments are instant and you can withdraw your money right away to your bank account, you don't have to wait at all.
They also have the Moneybookers card that allows you instant access to the funds you have in Moneybookers but is limited to 250 euros atm withdrawal and 1000 euros to spend in shops per day. Also, the fees of the card are a bit high but if you need instant access to your money are ok.
Moneybookers is a reliable partner if you want to sell through them at any time.
—————-
There are many other services out there that you can use but these are the ones I have worked with and I shared a bit of my personal experience with you. If you have questions or want to share your experience please do it in the comments.
(Visited 900 time, 1 visit today)