"I love designing, it is something that permeates my whole living, where it is simply choosing the color of my clothes in the morning or organizing my household. Design to me is akin to beauty, an externalization of my inner process regarding beauty and contentment with life."
– Martine Moeykens
ADVERTISMENT:
The Best Deals For Digital Design Assets - InkyDeals.com. Learn More>>
Cards have helped humanity not die of boredom, and this thing is going on for millennia. You can play canasta, poker, trick taking games, matching games, shedding games, accumulating games, comparing games and the list can go on and on. Magicians use them to fool our eyes, dealers shuffle them at high speeds, others throw them up in the air and catch the entire deck with a finesse move. But when you think of cards, you think of the old ones, that have no appeal – they are all the same.
Well, there are some pretty cool illustrators out there that like to innovate and bring a smile to our face. I managed to round up 8 most creative playing cards designs to get out of the rut of playing the same card game each time the power goes out in my building – at least I will look at something pretty rather than playing war games with myself.
1. Lisa Nemetz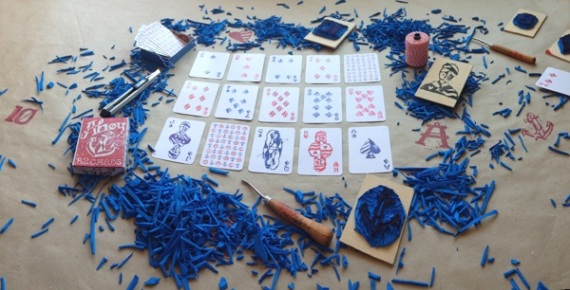 Lisa Nemetz is an artist currently residing in London, United Kingdom. Her skills range from typography, graphic design and branding. She just graduated from Inst. Sup. Communication Visual – Rosario, Argentina – and she has this beautiful project that focuses on bringing a whole new design for cards. It is "A nautical themed deck of poker-cards, made with handcrafted stamps."
2. The Design Deck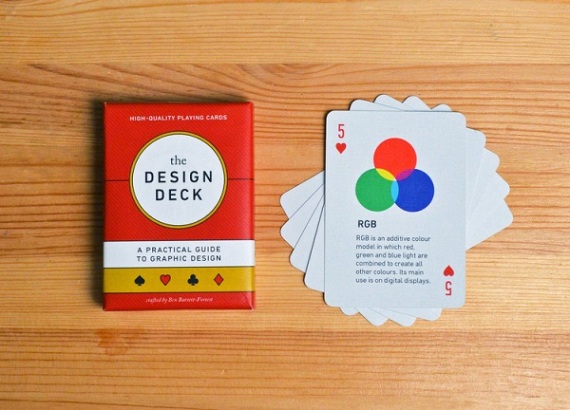 The Design Deck can actually learn you the basics of being a graphic designers – don't get your hopes high, you won't be designing for Nike or Coca-Cola if you buy these, that needs talent, real talent. You can preorder your own deck right here. Yup, preorder.
It is currently in the making, and it will start shipping in August 2014. The item contains one deck of Bicycle printed cards in a cello wrap with official USPCC seal. It costs 22 Canadian Dollars, that equates to about 20 US Dollars. Pretty nice for what it seems.
3. Brosmind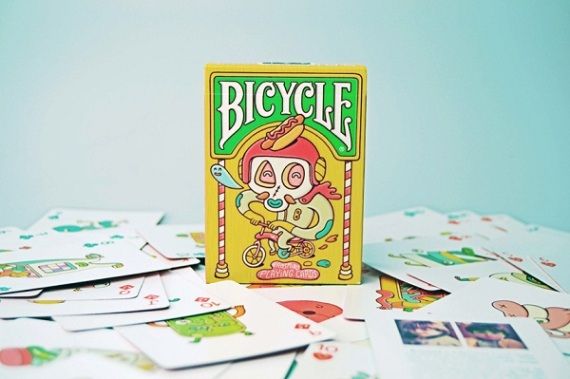 Brosmind is a studio located in Barcelona, Spain, and it was founded by Juan and Alejandro Mingarro in 2006. They combine beautiful humorous illustrations with the fantasy genre. Their deck is filled with cute little creatures. Here is a deck being unfolded.
This is just amazing, and I think I'm going to order one  just to stare at the artwork once in a while. If you want to see more of their work go check out their website, like them on Facebook, read their Tweets, see what their up to on Instagram, or take a sneak peak at their projects on behance. They do amazing work, and you won't regret spending time getting to know what they have done.
4. The Poop Deck Project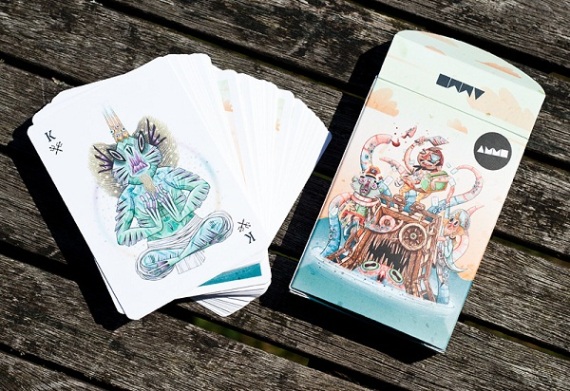 This deck is being made by a ton of different artists and if I were to name just a few, I would be disrespectful to the others. If you are interested who made these incredible illustrations, you can take a look at the artist list right here. The Poop Deck  project is a culmination of 54 illustrated playing cards.
"These poker-sized cards come in a stunning illustrated outer box and feature four unique suits – The Pirate Crew, Cursed Pirate Crew, Royal Navy Officers and Mythical Sea Creatures.Each suit has it's own color scheme and icon making them just as easy to use but much more interesting than your average set of cards." – says one of the artists, named Ammo, who designed the packaging for the cards and the " Sea God" playing card. They are currently sold out, but will surely reappear on their shop soon.
5. Dark Suits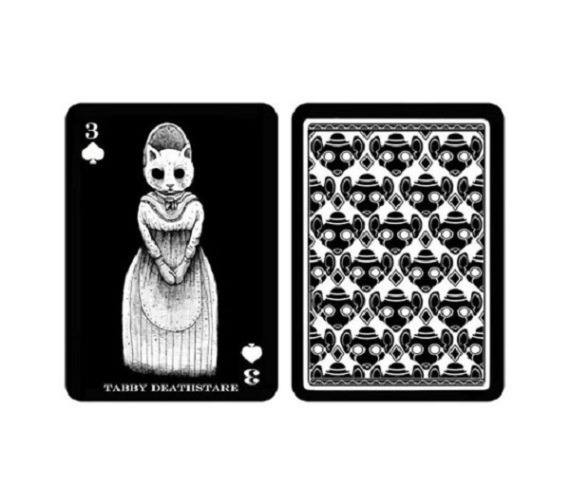 Mr. Mead, the artist responsible for these awesome cards, has tapped into his imagination and created these fascinating Bio-Antromorphic characters. "The four suits have been adopted by different groups; Birds have adopted the Hearts, Horned Beasts the Diamonds, Foxes the Clubs and Cats the Spades."
Jack, Mr. Mead's real name, is currently residing in Bristol, United Kingdom, and works at the Jamaica Street Studio. If you wish to buy this deck you can do it by going here. If you wish to see more of Mr. Meads art, you can do it by going on his website, liking him on Facebook, or by following his Tweets.
6. Hydro74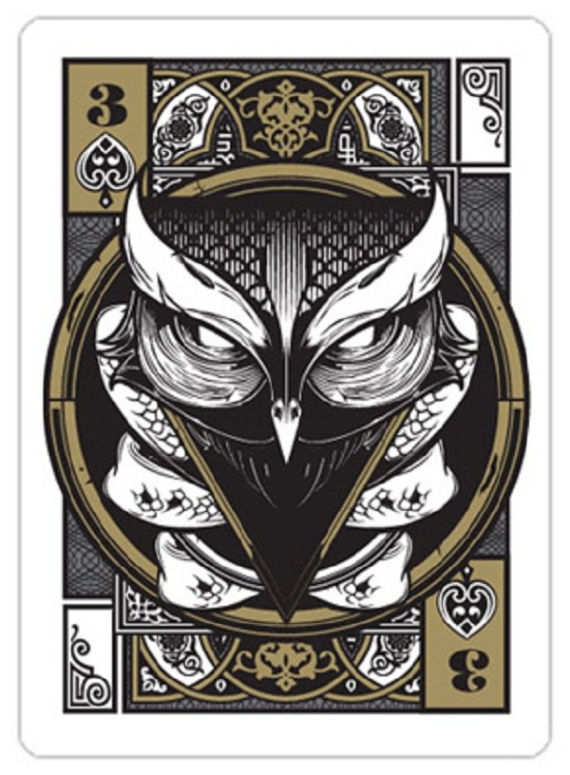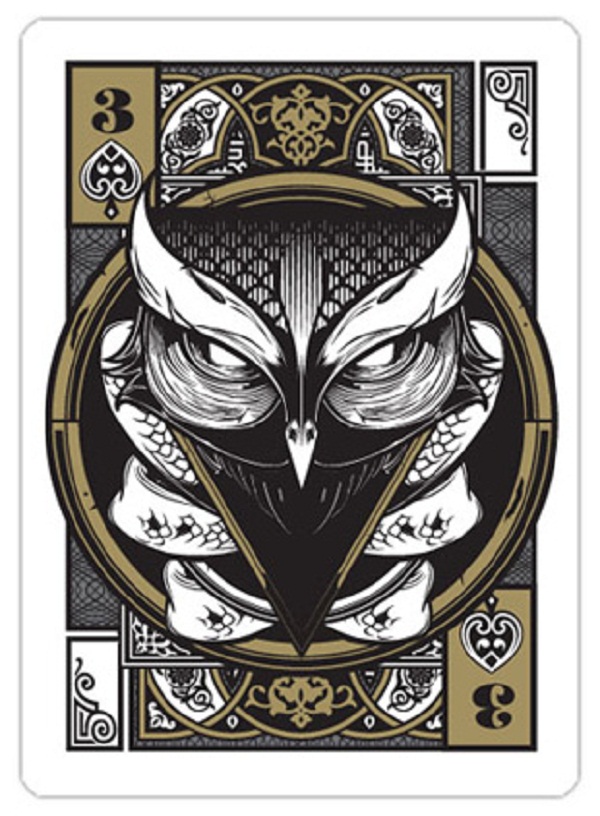 Hydro74 is a designer from Orlando, Florida, United States. His real name is Joshua M. Smith, and his soul purpose of his career is to – "push the boundaries in doing what I feel is relevant to the market as well as extract various elements and trends to be able to offer them up in my own personal work.".
You can see his collection of various art on his Tumblr page, or you can gawk at his behance projects. If you wish to buy his deck, which I highly recommend it, because it is just amazing, you can do it by going to his shop.
7. Felix Blommestjin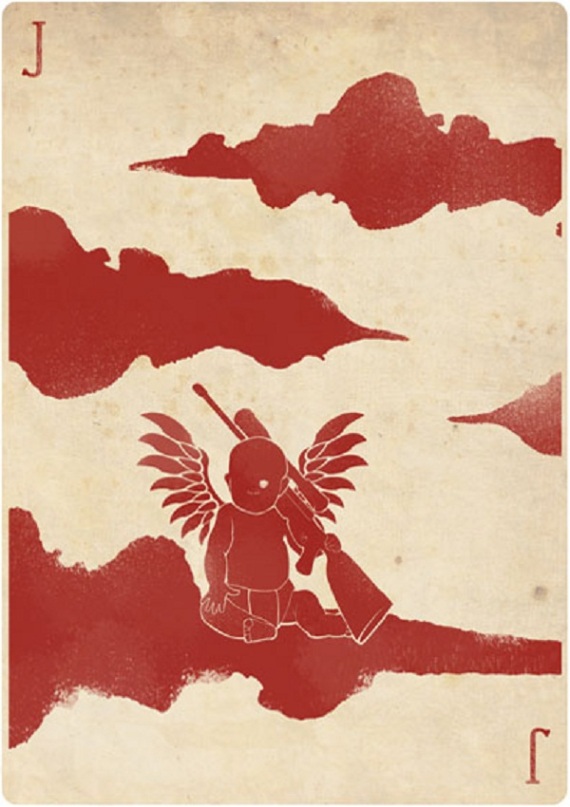 Felix is a an incredibly talented artist from the Netherlands. He constructed a whole deck using a monochrome color scheme. Go check out the whole deck on his blog.
8. The Folio Society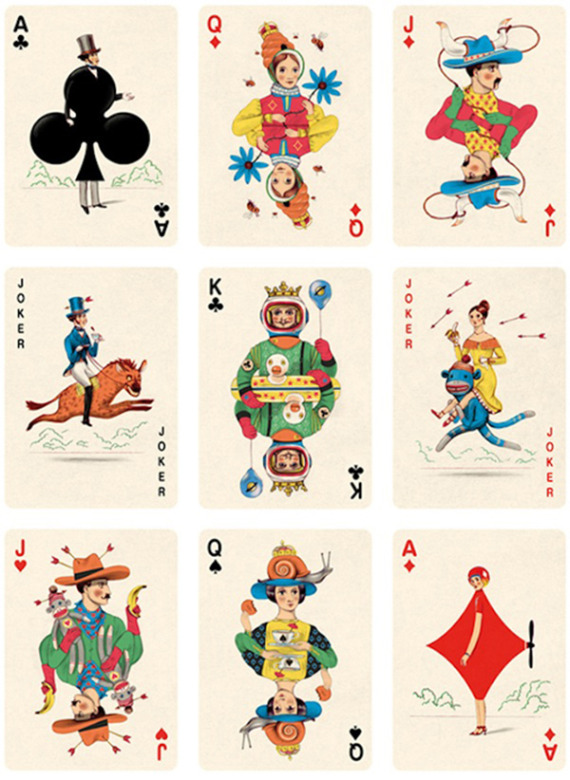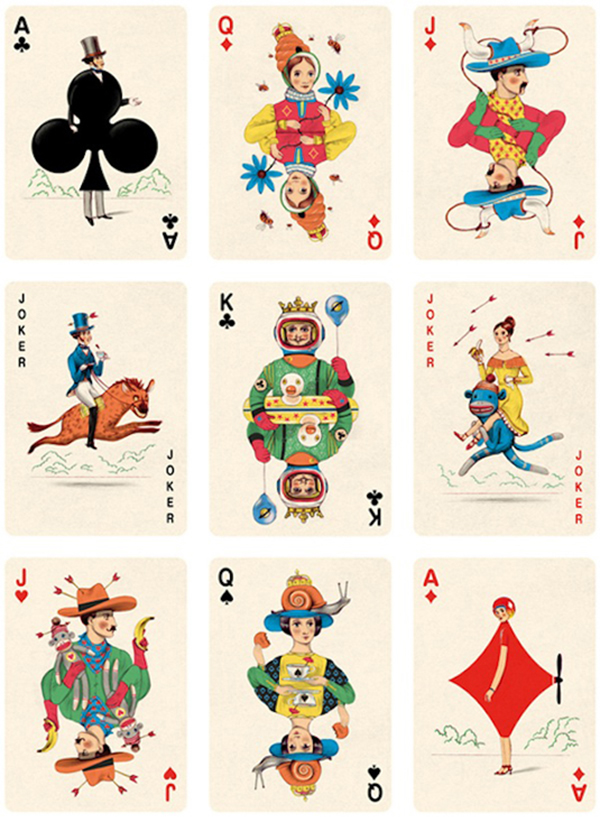 Jonathan Burton, an incredibly talented artist, was commissioned and published by The Folio Society for this superb deck. The whole deck is filled with nostalgia inducing illustrations, and all of them together will create a surreal world that will make your games one of a kind. If you intend of buying this deck, you can do it so by going to the Folio Society shop right here.
Well, our journey through these beautiful decks has finished. I picked my favorites. Brosmind's deck and the Poop Deck Project will enter my collection soon enough. We would love to hear your favorite decks, so why not post in the comment section below and let us know. If we have missed a deck that you think it should have made the list, post freely in the comment section with a link to the artist.
(Visited 3,223 time, 1 visit today)