8 Best Animators to follow on Twitter
"Success finally came when we were able to convince some creative men that good appearance was a salable commodity, that it often cut costs, enhanced a product's prestige, raised corporate profits, benefited the customer and increased employment."
– Raymond Loewy
If you're looking the get inspired by beautiful art work, you have come to the right place. We have rounded up a list of 8 best animators that you can follow on Twitter. We all need a push sometimes – either by just watching someone else's work, or by trial and error, we all need to find inspiration somewhere.
1. Aaron Blaise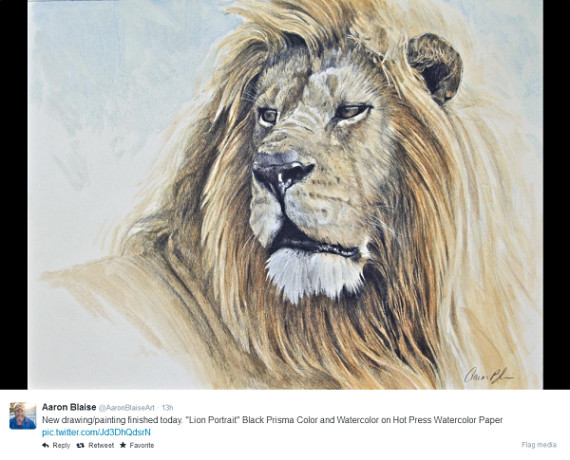 Aaron Blaise is an incredibly artist based in Stuart, Florida, United States, and he just loves to paint animals. He graduated from Ringling College of Art with a certificate in Illustration in 1989, and later was hired by Walt Disney Feature Animation to help them out. He spent 21 years working for Walt Disney on projects such a " Beauty and the Beast", " Aladdin", " The Lion King", " Pocahontas", " Mulan" and many others.
He is now 45 years old and his creative soul is still growing. He has the website creatureteacher where he posts his works, gives free lessons on Photoshop and how to create animations, and you also can buy his work there. And you can even find him on Facebook.
2. AnimationMentor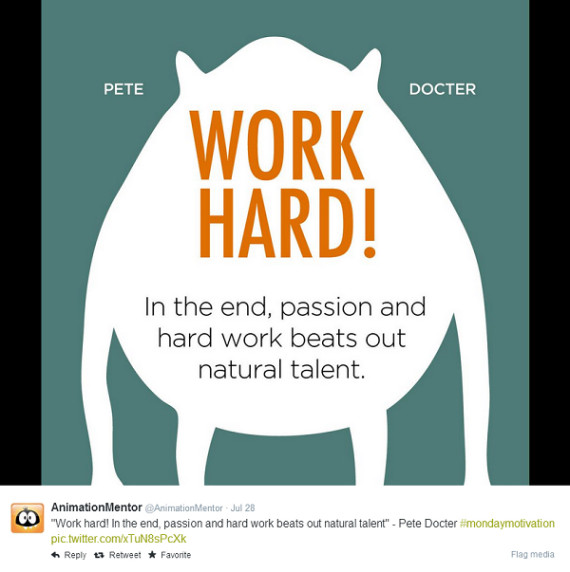 AnimationMentor is composed by Bobby Beck, Shawn Kelly and Charles Baena. They had a dream, and a simple question " If we were to start over again, how would we want to learn?". They have worked on animations such as " My Favorite Martian", Toy Story 2", " Monster Inc." , " The Incredibles", " Cars", " The Avengers", " WALL-E" and " Toy Story 3".
They even have this cool website dedicated to teaching you how to start over again – it is an online studio school of animation and VFX. A team of 100 professionals from DreamWorks Animation, Pixar Animation Studios will guide and help you finish your projects. Yes, your projects. You come up with the ideas!
3. Daniel Gonzales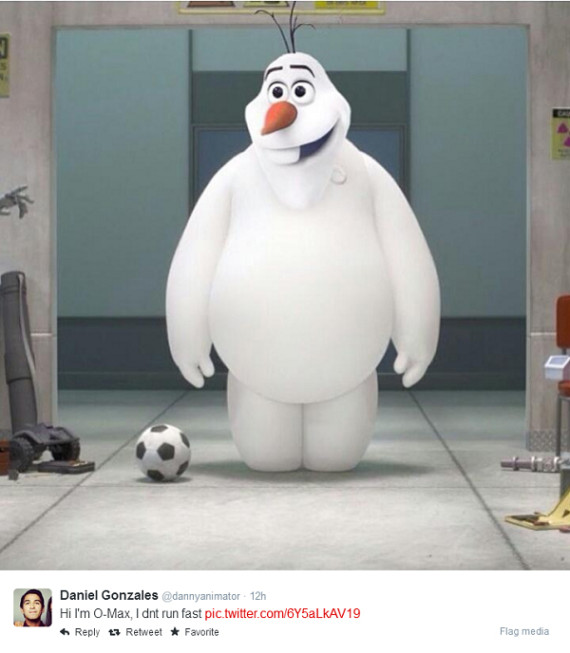 Daniel Gonzales is a Walt Disney animator based in Hollywood, California, United States. He is a genuine kind person that lives by these words "I'm about making art accessible to every single person on this planet." and boy does he mean it. He set up his website so you can send him your work, and he will criticize it, and tell you what you need to work on. But be careful, don't expect any ego boasting from him, you will get only the truth "If time permits expect a long email back with critique that is so harsh I hope it makes you cry :)
There shall be no sugar coating here.", so if you don't have what it takes, just stand back. Daniel has worked on movies like " Toy Story 3", " Wreck it Ralph", and the new hit from Disney " Frozen". He begun work on " Big Hero 6" a while ago, and it is expect to come out in 2014. Want to see more of his work? Well, he set up an Instagram account so everyone can see what he is up to.
4. Catherine Hicks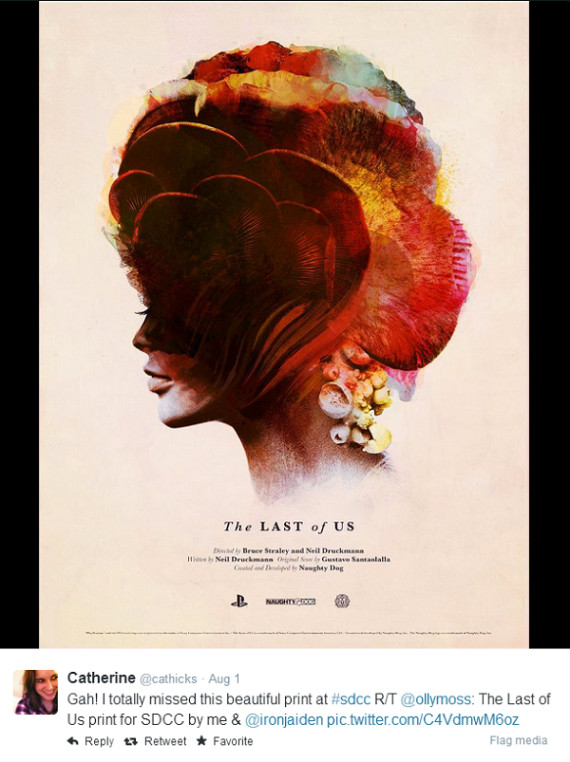 Cathicks is an animator that works for Pixar Studios, based in San Francisco, United States. Her Twitter feed is filled with inspiring, and funny posts. She recently worked for the hit video game " The Last of Us" and did this incredibly cool print, that was available at the San Diego Comic Convention.
I can't believe that I missed it. I am a huge fan of " Last of Us" and I want to get my hands on every single piece of art work that is available to the public ( if you have any information regarding art work that is super secret also, please feel free to post in the comments section below. You will be rewarded with a super internet high-five!)
5. Omar Momani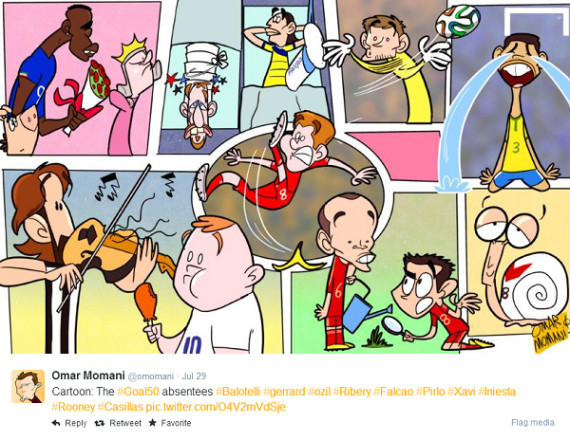 Omomani is a cartoonist, animator, and a footballconnoisseur, that creates cartoons for fun, some of them were even published on world famous football site Goal. He has worked on many Arabic animated cartoon series such as " Sha3bia", " Watani Salem", " Meaw", " Abu Mahjoob", and " 3alarasi". He even has a YouTube Channel  set up, so you can take a sneak peek at his work.
6. Floyd Norman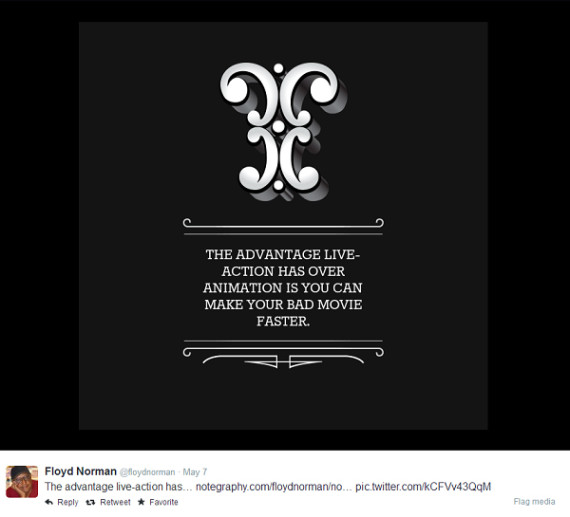 This wacky cartoonist worked for studios such as Pixar and Walt Disney, but now he spends his time writing on his blog, and posting on Twitter. He is an animator, writer and comic book artist that likes to share his knowledge of his art. So if you are interested on what this experience and talented man has to say, go over to his blog and Twitter and indulge yourself.
7. Scott Wright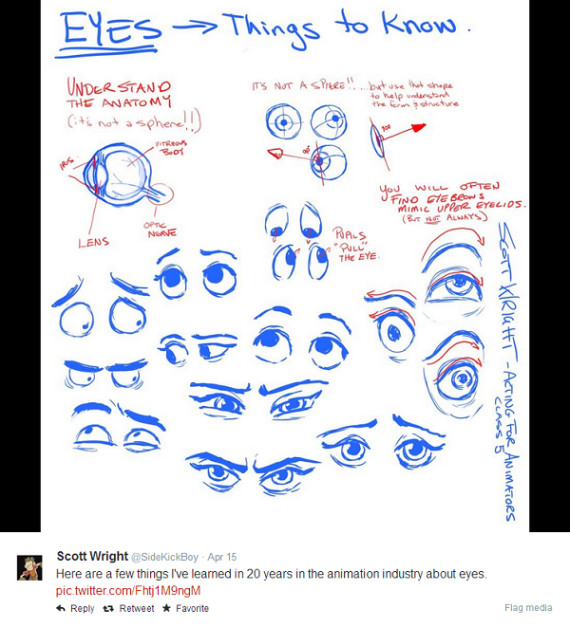 SideKickBoy is a father, a husband, a blogger, an animator, a cartoonist, and most important of all, he is a sidekick. He resides in Glendale, California, United States and has worked for DreamWorks Animation Studio for 15 years – on projects such as " Monsters vs. Aliens", and " How To Train Your Dragon". He posts useful tips on Twitter, daily! So you should check out his feed for interesting tips and tricks. He has his own website set up, where you can gawk at different art pieces.
8. Patrick Smith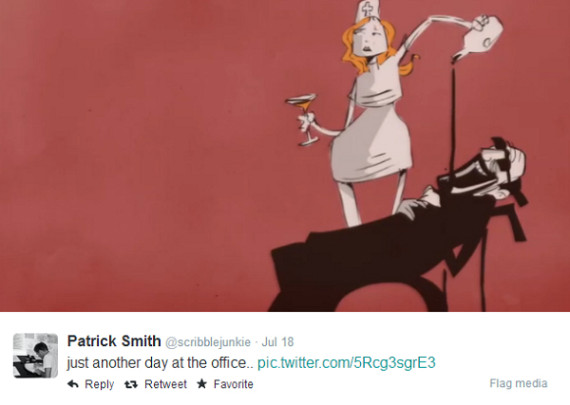 ScribbleJunkie is an animation artist from New York City, United States. Patrick Smith has written, produced and directed six award winning movies in the past 10 years. Smith also likes to lecture in the Graduate Animation program at New York University. He is a member of the New York Foundation of the Arts, and a curator of animation and film festivals. " Blend Films" is a studio founded by him, and currently working on the "Pull" project – to be released in 2014.
So what have you learned from these incredibly talented artists? Do you have your own tips and tricks to share with the world? You can do so by posting in the comments section below. We would just love to hear you out.