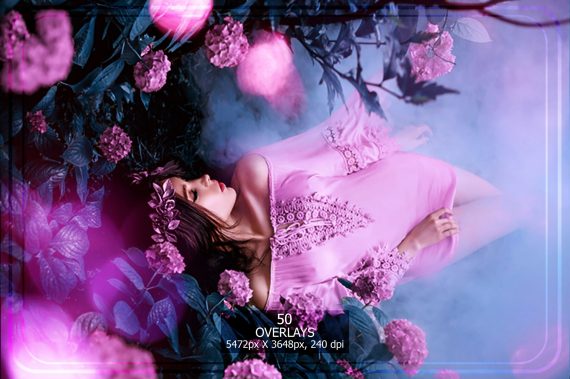 Overlays are a great way of making your photos pop without spending hours and hours trying to create a certain effect yourself. Whether it's a creative portrait or a stunning landscape, a good transparent overlay will certainly help you take your photography game to the next level.
ADVERTISMENT:
The Best Deals For Digital Design Assets - InkyDeals.com. Learn More>>
Transparent overlays are usually just a texture that you can add as a new layer to your photo in Photoshop or whatever editing software you are using. They basically transform your photographs, making even a mediocre one look amazing. You can also check out these 50+ free photoshop overlays to start with. Creating just one overlay can take hours and sometimes you need several of them to give a photo a certain look and feel.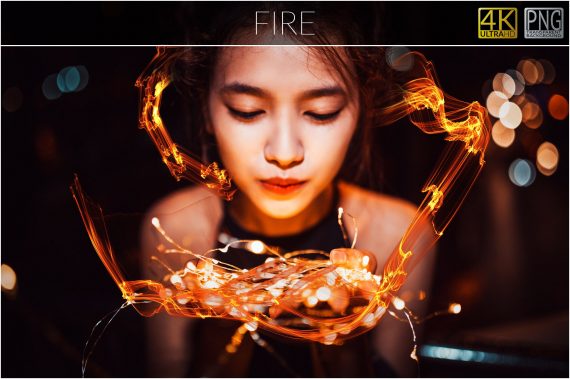 Instead of wasting all this time, you can just purchase a transparent overlays pack which contains thousands of overlays ready to use in all kinds of photographs, from portrait to wildlife and even night shots.
Keep reading to discover some of the best overlays that this pack contains.
1. 4 Elements
This set has 80 transparent overlays that will make your creative portraits stand out. They come in all shapes and colors to help you give your photographs a certain dramatic look.
2. Alchemy
The mix of color that you will find in this overlay set will help you easily spice up your photographs. You can use these when you create composite images.
3. Blue Lights
Mare your photographs look more dramatic with the Blue Lights overlay set. These will certainly help you give them that wow effect.
4. Power
These transparent overlays can definitely offer your photographs a new look. This set is best used in nature and even wildlife photographs.
5. Evocation
The set contains various blue and purple shapes that can be used in numerous creative ways. They will undoubtedly help you change the feel of all your images with ease.
6. Dark Magic
These overlays are both classy and terrifying. They are so versatile you can use them to transform almost any photograph.
7. Dragon
Use this set of transparent overlays to give your images a dramatic flair. Best used on portraits with dark backgrounds.
8. Fairy
If you want to make your portraits look like they are straight out of a fairytale, this is the perfect pack. It contains 20 overlays that are going to make your Instagram followers speechless.
9. Fire
These are just perfect when you want to use a fire effect on your photos. These look great especially with portraits where you use something like fairy lights.
10. Galaxy Waves
This set of 20 overlays is best used with landscapes, especially those with cloudy skies. It will help turn your photos into out of this world landscapes.
11. Phoenix
Use these transparent overlays to completely change the look and feel of your images. This effect is perfect for portraits, especially those shot outside of the studio.
12. Hydra
The Hydra pack has several creative shapes that can be used in numerous ways. These are more suited for portrait or landscape photography but with a little bit of creativity, you can add them to other images as well.
13. Mermaid
Transform your portraits into visual fairytales with this overlay set. They are just perfect for those portrait sessions shot in water.
14. Mix
Use these transparent overlays to add some spice to your photographs. With some creativity, you can use these in almost all the images that you want to give a new look.
15. Silky Rainbow
Make your portrait and wildlife photos look more vibrant with these overlays. The powerful colors will make your subject stand out.
16. Starlight
The Starlight set contains 20 transparent overlays that can completely change the look of your photographs. They are best used for portraits and even night photography.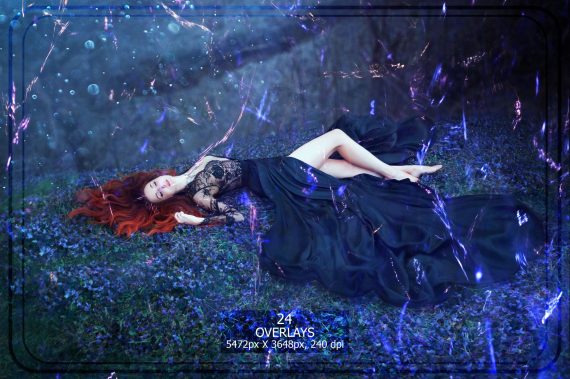 These are just some of the transparent overlays this pack contains. In total, you have over 4,000 overlays that you can use to turn your photographs into some spectacular works of art in just minutes. So stop wasting your valuable time and get this pack today!
(Visited 207 time, 1 visit today)