"The problem is there are no simple 'right' answers for most Web design questions (at least not for the important ones). What works is good, integrated design that fills a need—carefully thought out, well executed, and tested."
– Steve Krug
ADVERTISMENT:
The Best Deals For Digital Design Assets - InkyDeals.com. Learn More>>
We live in the age of the internet. There is no denying that.
Online presence no longer represents just an advantage. It is mandatory for any business' success to have a website that clients and potential clients can access, so as to get the information they want before deciding for what product or service to opt for.
Since everyone has website nowadays, that means that each website has to be crisp, and provide a great user experience. That, in turn, translates into hard work.
Like all good craftsmen, web developers need good tools so they can practice their trade, and make good websites.
That's why we decided to take a look around on the good ol' internet, and gather some intel about the best and most recent web tools around, and put all of that in a list; all so you do not have to waste precious time looking for the best of the best yourself.
1. Macaw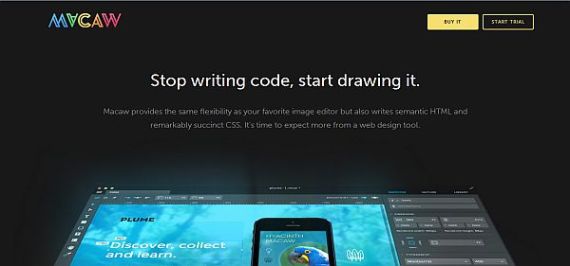 "Macaw is a professional web design tool built for both designers and developers. It was built with the goal to change how we design for the web. No longer should we need to create static deliverables and write code from scratch to bring them to life. With Macaw, you can create responsive web designs using the web as your medium. Its fluid interface is similar to image editing software so getting up and running is simple. It also boasts one of the smartest design to code engines ever built, which analyzes your design to generate smart, succinct code with the click of a button."
2. Animatron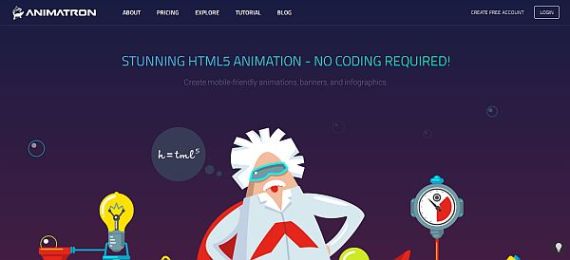 "(…) a powerful and user-friendly website that allows you to animate right in your browser and collaborate with your friends or colleagues in real time."
3. Laravel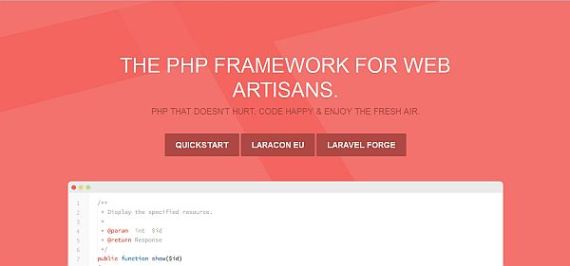 "Laravel is a web application framework with expressive, elegant syntax. We believe development must be an enjoyable, creative experience to be truly fulfilling. Laravel attempts to take the pain out of development by easing common tasks used in the majority of web projects, such as authentication, routing, sessions, and caching."
4. Adobe Edge Reflow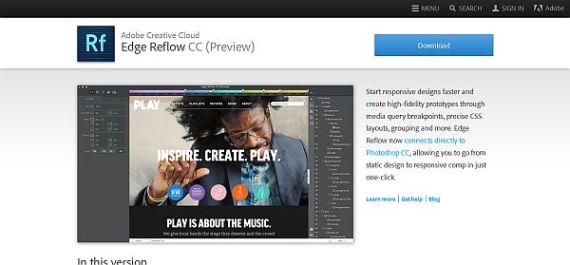 "Start responsive designs faster and create high-fidelity prototypes through media query breakpoints, precise CSS layouts, grouping and more. Edge Reflow now connects directly to Photoshop CC, allowing you to go from static design to responsive comp in just one-click."
5. Original Mockups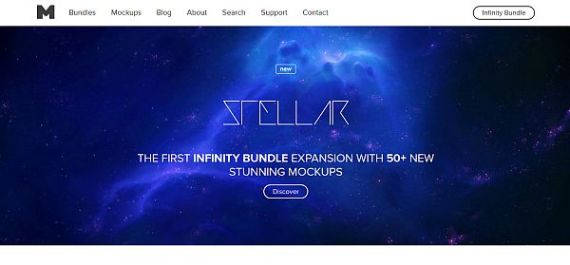 "Original Mockups provide to you a solution for the designer's problem of having to print the design in order to visualize it, allowing that the design is immediately visually accessible to the potential clients. With a simple double click and drag and drop using Adobe Photoshop, files based on smart object and totally organized, you only have simple transform your flat dimensional design into a photo-realistic presentation in a matter of seconds!"
6. Myth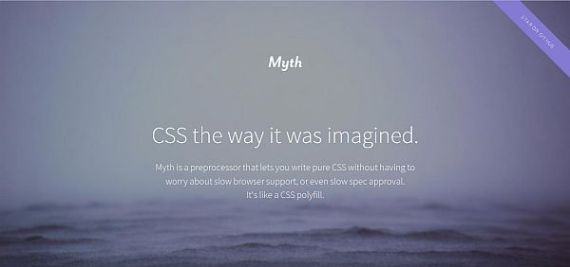 "Myth is a preprocessor that lets you write pure CSS without having to worry about slow browser support, or even slow spec approval. It's like a CSS polyfill."
7. Hiveage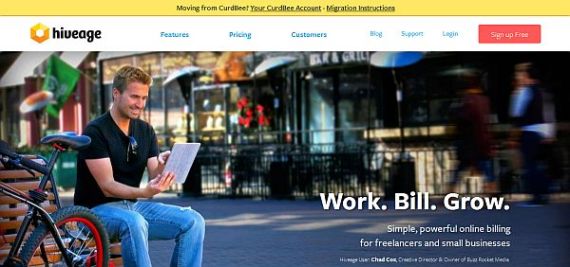 "Though the spiritual successor to CurdBee, Hiveage is re-imagined and re-developed from the ground up, meaning that it does everything not only faster, but better. Rebuilding our flagship application is not something we took lightly. Every aspect of the CurdBee experience has been refined, and we sincerely believe that the application you are looking at right now is hands down the best online invoicing solution for you, especially if you are a small business like us."
8. Preboot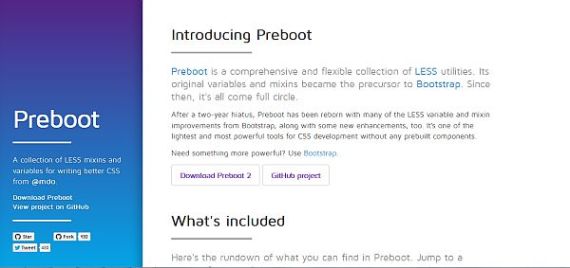 "Preboot is a comprehensive and flexible collection of LESS utilities. Its original variables and mixins became the precursor to Bootstrap. Since then, it's all come full circle."
9. MotoPress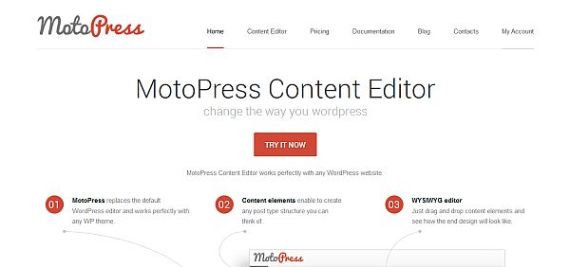 "MotoPress Content Editor is a revolutionary plug-in that replaces the default WordPress editor and facilitates the editing of content, articles and custom post types. Its drag and drop functionality allows users to manage text right in the working area, add built-in content elements and without any tags customize the post. MotoPress Content Editor is suitable for any WP theme, so you can install it in a few minutes."
10. Typepick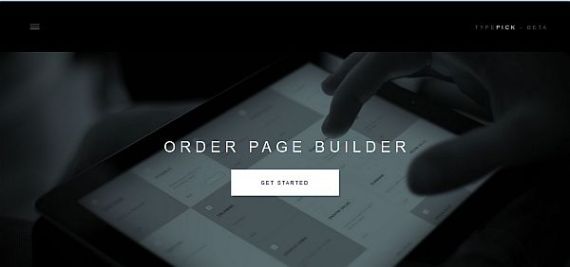 "Typepick is a simple a web page builder that you can use to create an online order page for your products or services."
11. Froont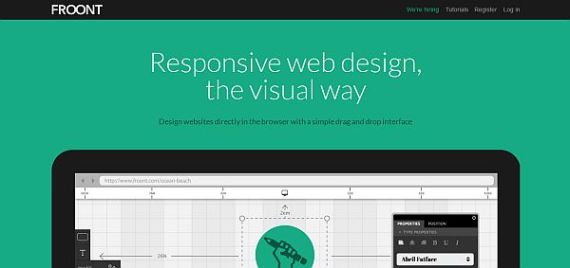 "FROONT is a tool for designers to speed up the process of prototype and design responsive web sites. Responsive layouts, relative units, percent based grids, testing designs in real environments like various browsers and mobile devices, communicating your ideas with developers and clients – that's what we are focusing on."
12. Themify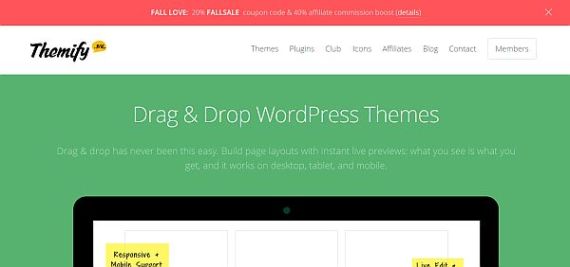 "Themify themes aim to help non-coders hit the ground running. Our framework allows for quick customizations to themes without having to touch code: simply adjust theme settings and styles through our options panel."
13. WPHelpDesk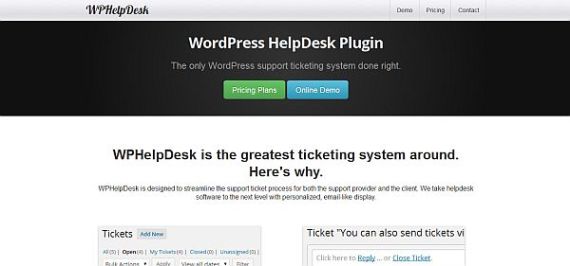 "WPHelpDesk is designed to streamline the support ticket process for both the support provider and the client. We take helpdesk software to the next level with personalized, email-like display."
14. Jiko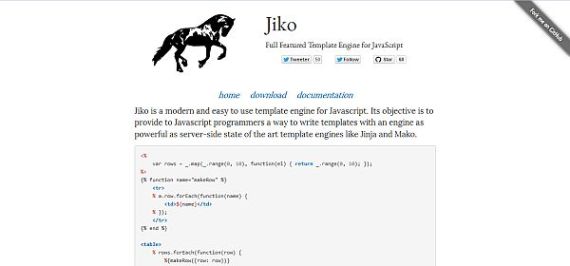 "Jiko is a modern and easy to use template engine for Javascript. Its objective is to provide to Javascript programmers a way to write templates with an engine as powerful as server-side state of the art template engines like Jinja and Mako."
15. Konstant Infosolutions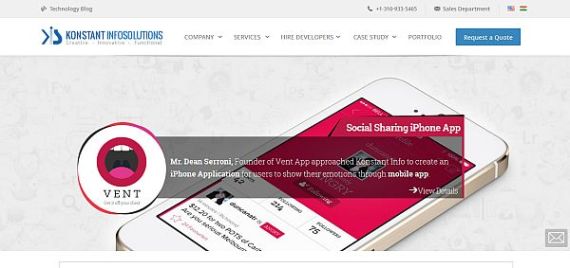 "Konstant Infosolutions Pvt. Ltd. is here to transform your business through the power of Enterprise IT that comprises of the full range of web development, mobile application development and Magento development services. What you envision for your business, we bring to reality through clever and innovative use of technology. With over 10 years of experience in the field of IT and our innovative approach, your vision is our future."
That about wraps up our presentation of 15 fresh web development tools. We hope you found the right tool for you, and that it will help you cut precious time from you work hours.
Don't forget to leave us your thoughts in the comment section below.
(Visited 755 time, 1 visit today)