"There are no mistakes. The events we bring upon ourselves, no matter how unpleasant, are necessary in order to learn what we need to learn; whatever steps we take, they're necessary to reach the places we've chosen to go." – Richard Bach
No matter how good a designer you are, there is always room for improvement. Perfection is, after all, unattainable. It is something that we aim for, rather than something we reach. But that is the beauty of it; there would not be much to do, once you have learned everything there is to know about designing, or anything else, for that matter.
ADVERTISMENT:
The Best Deals For Digital Design Assets - InkyDeals.com. Learn More>>
Having innovative ideas is just one part of being a creative professional, the other is knowing how to use your tools. In your case, we are guessing that the tools are Adobe Illustrator and Photoshop, and they really are great tools.
For more than 20 years now, the Adobe Suite has been the industry standard in design, not only allowing designers to create more complex designs, but also giving more people the opportunity to become designers.
We all know that Illustrator and Photoshop are versatile and powerful, but they can get quite complex at times, and not knowing what to do can lead to your design looking, let's just say: less than perfect.
To make sure this is not the case, every month we make an Illustrator and Photoshop tutorial roundup, and now, it is time we give you June's collection.
1. How to Create a Beautiful Floral Card in Adobe Illustrator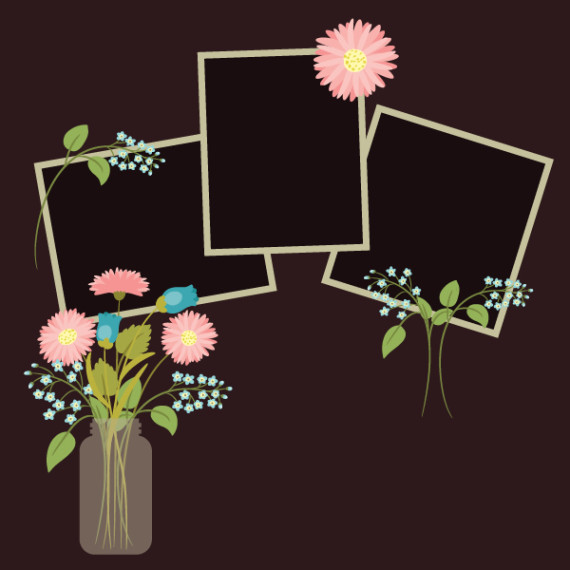 The first entry on our list is a pretty basic tutorial, for people who are only beginning to get to know how to work in Adobe Illustrator.
Essentially, what you will be learning is how to draw a still life, using Illustrator's most basic functions, and a custom made brush, that you will be making yourself.
2. Create an Advanced Frozen Vector Portrait in Adobe Illustrator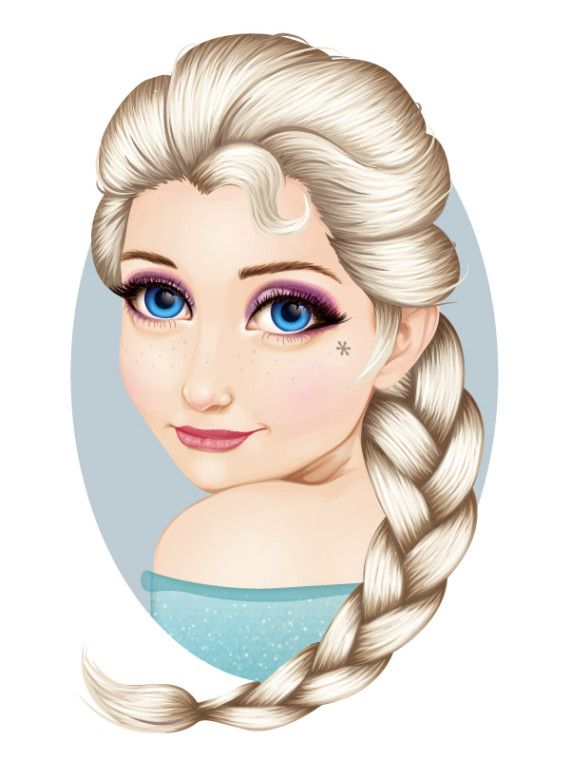 This tutorial is part of a course done by Sharon Milne for tuts+ called Advanced Vector Portraits, and you can get info about by clicking this link, here. It, in turn, is the continuation of another course called Vector Portraits for Beginners, which you can check out here.
What you will be learning to do in this tutorial is how to create detailed skin, hair and shading, as well as how to make a modified portrait which keeps the essence of the original, without being an outright copy of it.
3. How to Create Geometric Stripey Line Art in Adobe Illustrator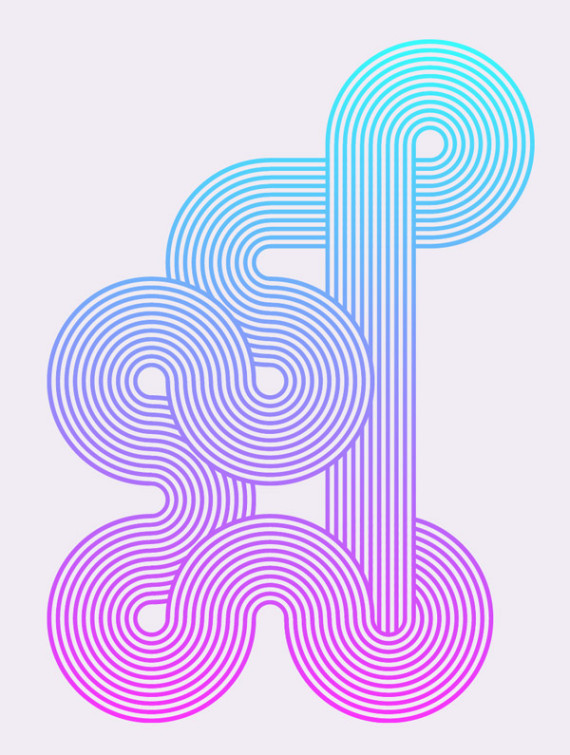 Once again, you will be using a Custom Brush to create something really cool in Adobe Illustrator. Only this time, instead of still life, you will be making some rather groovy disco-style line art.
The process of creating this artwork is really easy, and once you have mastered it, you can use it to create really cool typography and logos.
4. Create a Cube Mosaic Portrait in Adobe Photoshop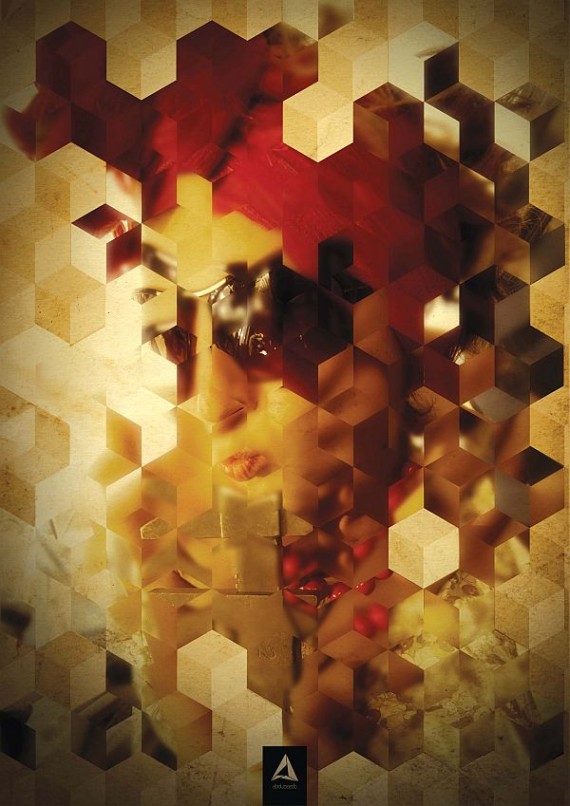 We did not think much about mosaic portraits, either. They tend to look kinda kitschy, and not in the good way, we might add. But this incredibly easy tutorial by Fabio Sasso really made us reconsider our stance on mosaic portraiture.
The whole tutorial can be done in under one hour, but it has definite "replay value", as you can keep practicing, and see what other results you get.
5. How to Create an Abstract Low-Poly Pattern in Adobe Photoshop and Illustrator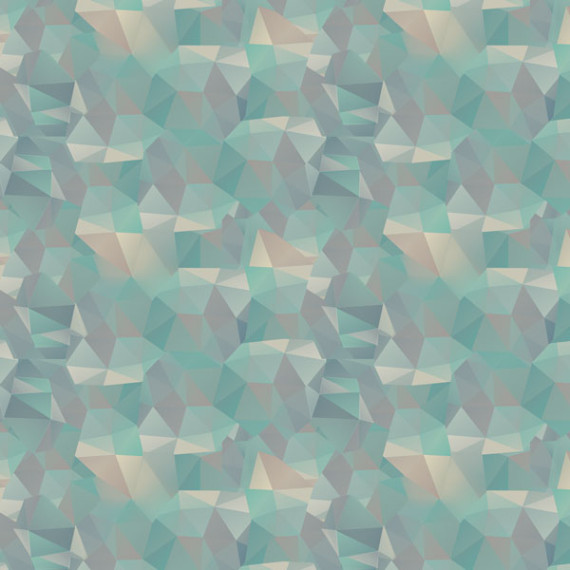 What is really cool about this tutorial is that it is really hard to get it wrong. Sure, maybe there's one or two things that you can get confused about, but the end result will still, most likely, look really nice. You can use a different photo from the one used in the tutorial, and if you do, we would love to see the results, so please share them in the comment section.
Also, if you want more low-poly tutorials, go ahead and check out the ones Breno Bitencourt did.
6. How to Create an OS X Yosemite Style Safari App Icon with Adobe Photoshop and Illustrator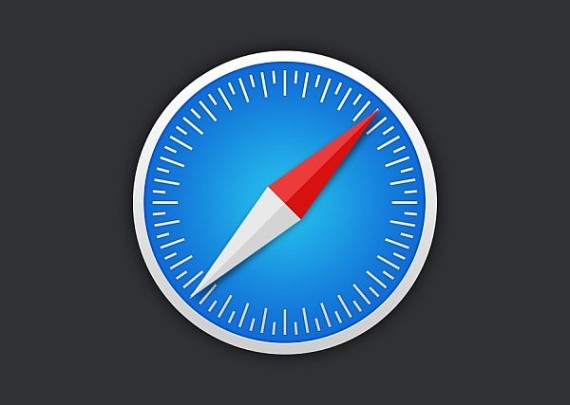 At the beginning of the month, Apple unveiled Yosemite, the latest version of OS X, which has a completely overhauled user interface, and the icons are what caught Tony Thomas' eyes the most. Out of all the icons, he picked the new Safari icon as one of his favorites, and decided to make a tutorial, showing us how to recreate it.
By following the steps in this tutorial, you will not only be able to make the new Safari icon, but also any kind of Yosemite style icon.
7. Create Distorted Lady Effect in Adobe Photoshop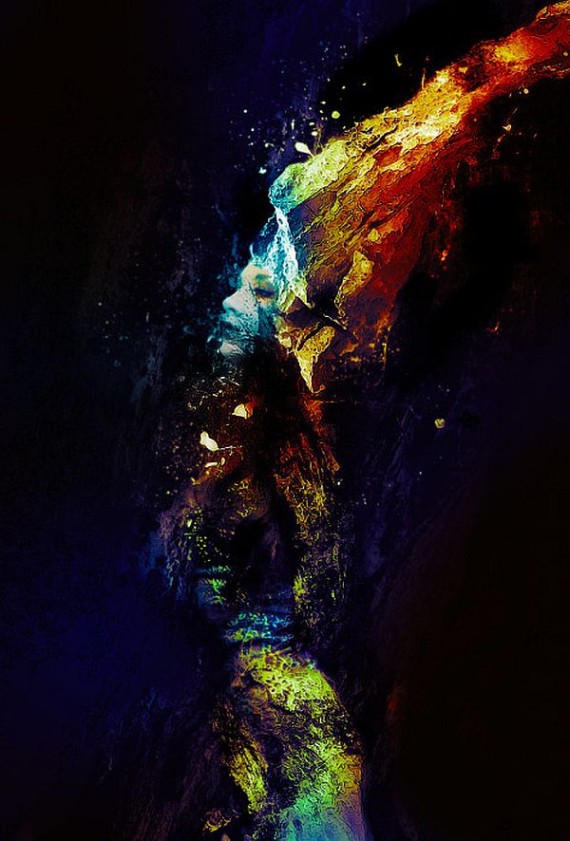 In this tutorial, you will be learning how to create a tasteful distorted effect, using several of Adobe Photoshop's features.
The main effect will be done by adding rock and metal textures, but you will also be using image adjustments, layer masks and filters to fine-tune the effect, all of which you can apply to creating other sorts of effects, as well.
8. How to Create a Set of Annotations in Adobe Photoshop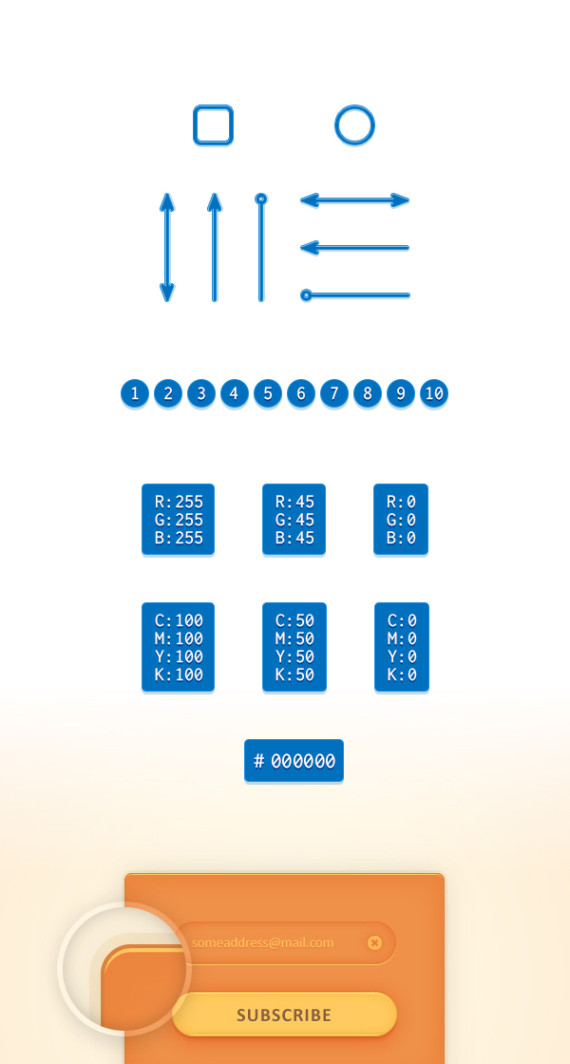 The annotations are the main result of completing this tutorial, but will also learn a slew of other useful things.
You will learn how to use simple tools and basic layer style attributes, as well as basic typing techniques, all of which you will use to create color boxes. You will also learn how to how to copy and paste layer styles, and how to use this in creating new color boxes and numbered boxes.
You will also learn how to create arrows and pointers, using vector shape building techniques and new layer styles, and how to save and use simple actions and styles in creating highlighters and frames for zoomed areas.
9. Easily Create an Artistic Watercolor Painting in Adobe Photoshop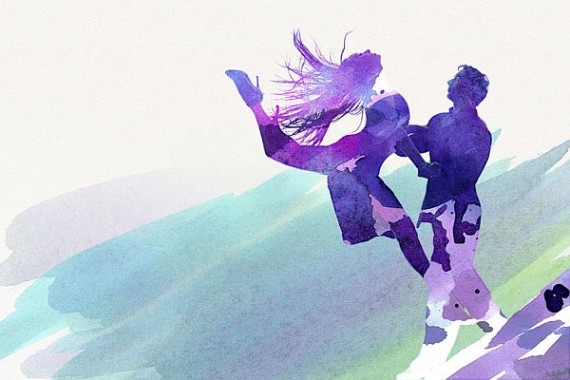 The watercolor effect is really popular among designers, and has been for some time now. That, of course, means that it is really useful to know how to pull one off in the shortest time possible.
Instead of creating the effect from scratch, this tutorial will show you how to use existing watercolor effects and some simple image combination in transforming almost any image into an artistic watercolor painting.
10. Transform a Photo into a LEGO Block Piece of Art in Adobe Photoshop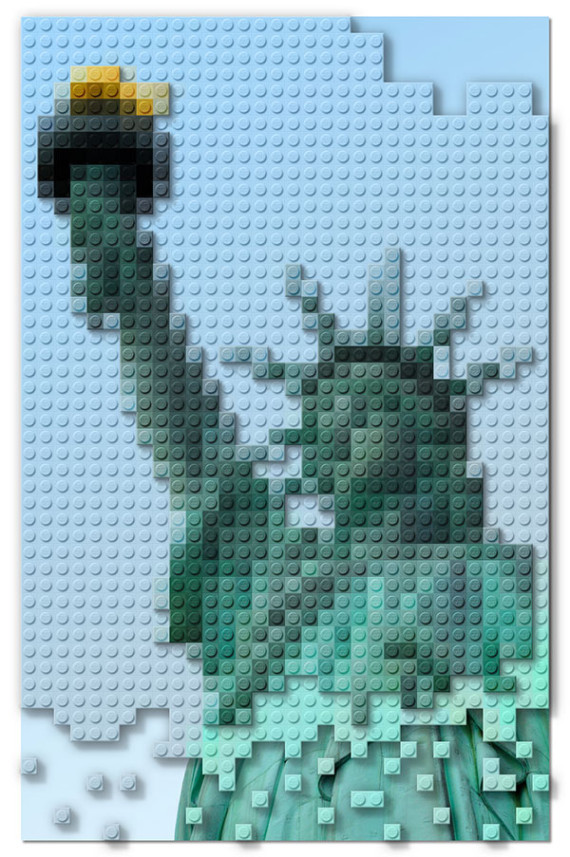 Using a few filters and shadowing techniques, this tutorial will show you how to quickly turn an ordinary photo, into a LEGO block masterpiece.
That wraps up our Illustrator and Photoshop tutorial roundup for June. We hope the tutorials we gathered for you here will help you create fantastic designs of your own, and make you a more proficient Adobe user.
If want to see more great tutorials, check out more roundups in our Tutorials section. Also, don't forget to leave us your thoughts in the comment section below.
(Visited 2,850 time, 1 visit today)