"Life is a series of experiences, each one of which makes us bigger, even though sometimes it is hard to realize this. For the world was built to develop character, and we must learn that the setbacks and grieves which we endure help us in our marching onward."
– Henry Ford
ADVERTISMENT:
The Best Deals For Digital Design Assets - InkyDeals.com. Learn More>>
As a discipline, graphic design has a relatively recent history, the term being first coined in 1922 by William Addison Dwiggins. But activities similar to graphic design can be found throughout the span of human history, and the distinctions between advertising art, graphic design, and fine art have always been a bit blurry. All three do share, after all, many of the same elements, theories, principles, and languages.
Printing was one of the first activities known to man that gave an order to information, which is one of graphic design's prime directives, and China was its spearhead. Between the 7th and 9th centuries, they used wooden blocks to print on textiles and reproduce Buddhist texts. As a matter of fact, the earliest known printed book is a Buddhist scripture, printed in 868.
Printing would come to Europe much later, in the 15th century, when Johann Gutenberg would invent the printing press, sometime around 1450, finally making books widely (or more more widely, at least) available to people on "the old continent". Aldus Manutius would be the one to develop the book structure that would form the foundation of Western publication design.
In the 19th century, Henry Cole became one of the major forces in design education in Great Britain by informing the government of the importance of design in his Journal of Design and Manufacturers. He also organized the Great Exhibition as a celebration of industrial technology and Victorian design.
Graphic design blossomed during the 20th century, with logo design and typography being particularly attractive. The famous London Underground logo was made in 1916, and it used typefaces designed by Edward Johnston, and Jan Tschichold codified the rules of typography in 1928, in his book New Typography.
But nothing has been quite as influential in the development of the graphic design industry as Adobe Systems, the company that has brought us Photoshop and Illustrator.
Adobe Photoshop began its life in 1987 as a program called simply Display, made by Thomas Knoll, then a Ph.D. student at the University of Michigan. In its first incarnation, all the program could do was display grayscale images on a monochrome background. Thomas' brother, John Knoll, who was working and Industrial Light & Magic at the time liked the program and suggested that Thomas should make it a full-fledged image editing program. It would eventually be released as Photoshop in 1990.
Illustrator is three years older than its companion product, being released in 1987 as a commercialization of Adobe's in-house development software and PostScript file format.
The two walk hand in hand and are most designers' weapon of choice, and their versatility is one of the main reasons why graphic design has become such a popular trade.
Versatility, however, comes at a price. It takes lots of practice to truly get the most out of the Adobe suite since there are just so many things you can do with it. In fact, learning how to use them, I think, is such a daunting task that many people give up.
But thankfully there are lots and lots of tutorials out there to help you out, so you can learn by doing, which is by far the most pleasant way of educating yourself.
Each month, we go take a look at what tutorials have popped up over the previous four weeks and collect the ones we thought were the best, and showcase them in tutorial roundups. Today, I will be taking a look at some cool tutorials from this year's first month.
1. How to Add Texture to Skin in Adobe Photoshop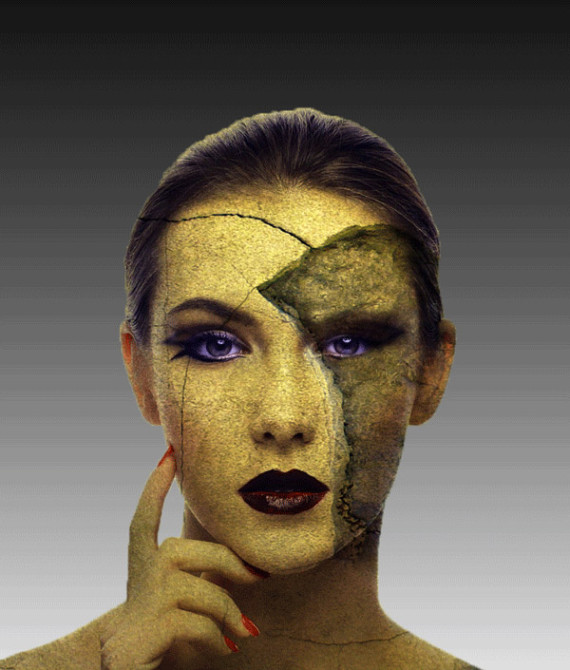 Adding texture to the skin opens up a whole world of opportunities if you want to go for a 90's, kind of kitsch esthetic in your design. This is a relatively straightforward tutorial and should only take up about 40 minutes of your time.
2. Create a Tea Party Seamless Pattern from a Sketch in Adobe Illustrator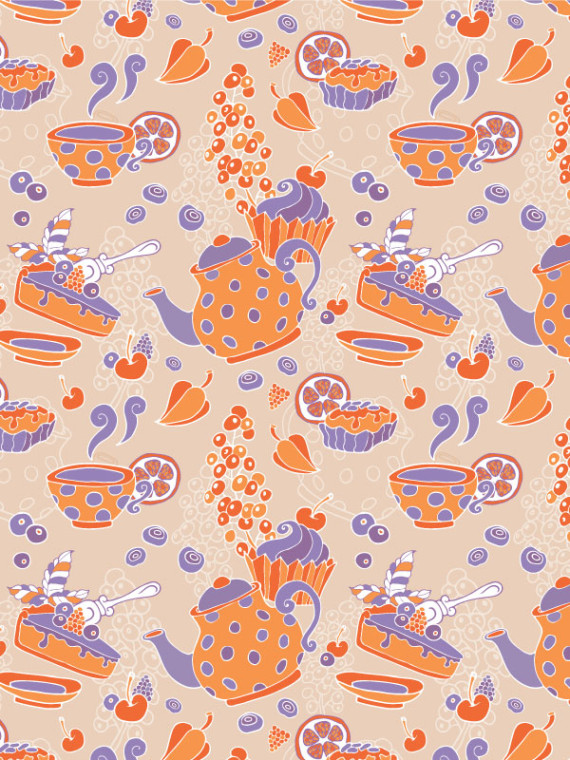 In this tutorial, you will learn how to make a detailed, seamless pattern without using a graphic tablet. Arm yourself with your paper sketchbook and a pen or an ink liner to create a set of elements for your smooth pattern. Then we'll go through the process of turning our image into vector shapes, coloring them in Adobe Illustrator, and combining them into a colorful and whimsical pattern.
3. How to Create a Fire Text Effect in Adobe Illustrator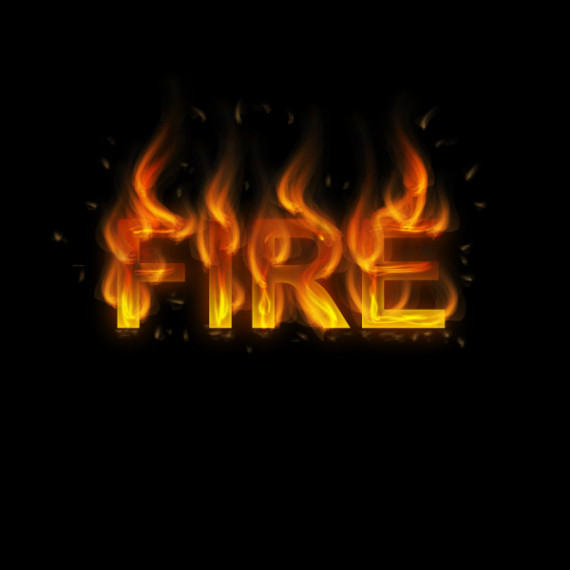 Using basic techniques like basic brush and vector shapes, this tutorial will teach you how to create a fire text effect, which is a fantastic thing to learn if you want a go-to method of creating advertising stuffs for products like energy drinks.
4. How to Create an Electrifyingly Patriotic Manipulation in Adobe Photoshop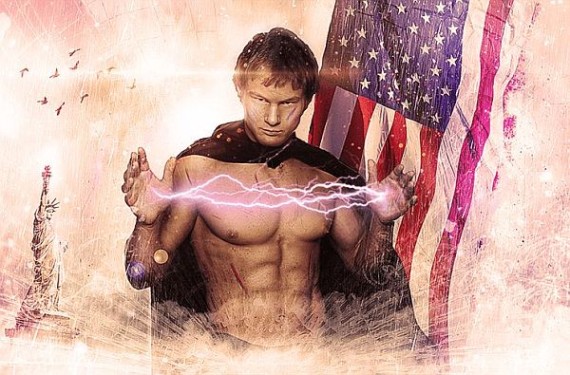 The image itself is all kinds of kitsch, but you will be learning several blending and lighting techniques, and also, it is always fun to make something that looks so incredibly ugly. Also, "electrifyingly" is not word, so I just had to put it on this list.
5. Creating Isometric Icon Vectors in Adobe Illustrator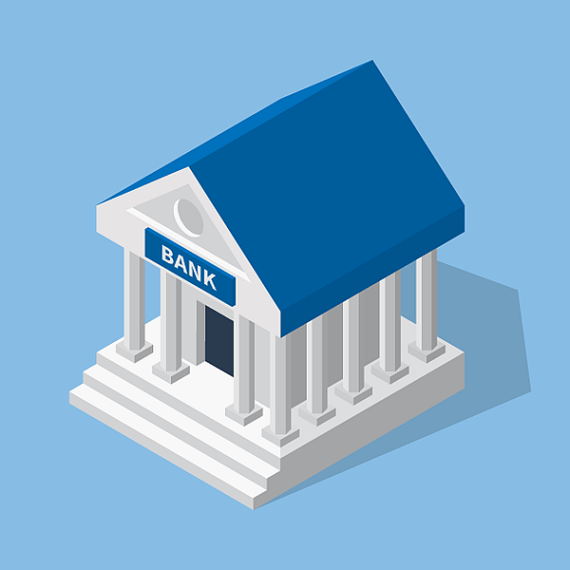 In this tutorial, you will learn how to draw rather complex three-dimensional isometric icon vectors, specifically an isometric bank icon. This tutorial contains a description of the preparatory phase, which I hope will simplify your workflow and detailed guide for designing elements of the building. It is likely that isometric icon vectors will become a design trend in 2015, so it's time to master this style!
6. Using the Spin Blur in Adobe Photoshop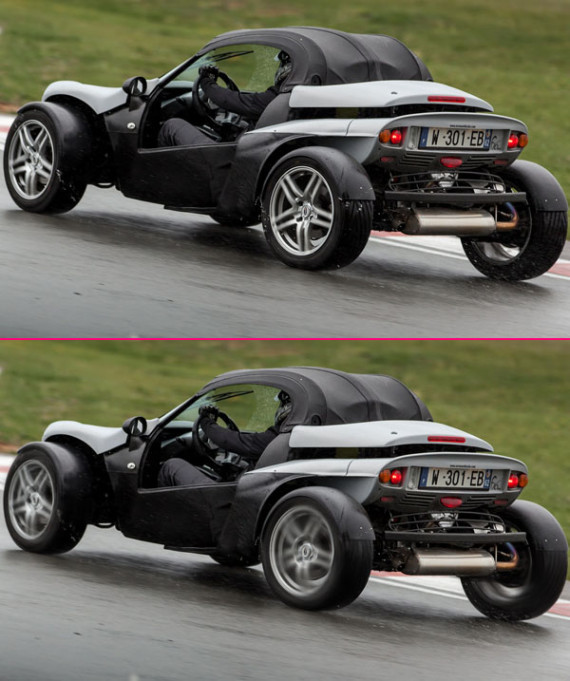 The Spin Blur is the last of the five blur filters in the Blur Gallery available in Photoshop CC and later. It enables you to create circular motion effects that emulate an object's rotation. This tutorial will show you how to use the Spin Blur filter to add a spinning motion effect to a car's wheels. You'll get to modify the different values, duplicate the effect, and then clean it up using a smart filter mask.
7. How to Create a Line Art Minimal Designer's Stamp in Adobe Illustrator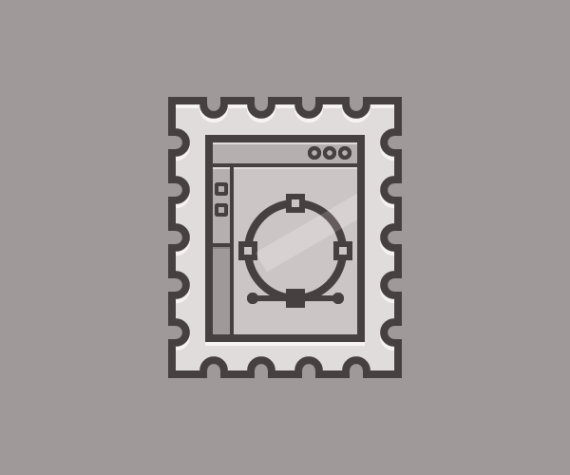 Minimalism is definitely where it's at, nowadays. So learning to do discreet, monochromatic designs will no doubt prove helpful in the long run.
8. How to Create an Oil Paint Text Effect in Adobe Illustrator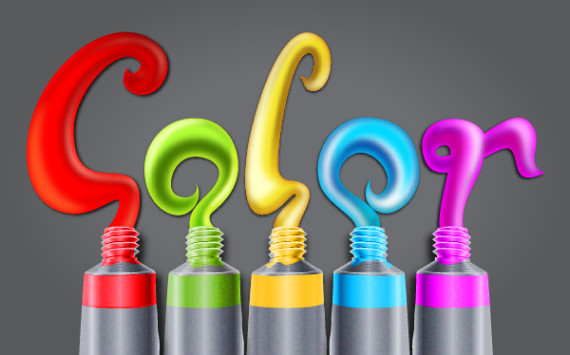 The tutorial is composed of two main parts, creating the oil-paint text and creating the tubes. You will start from basic shapes, fill them with some complex linear gradient and then apply the Gaussian blur effect for the results. Next, you will learn how to create tubes using basic blending and vector shape building techniques along with some complex linear gradients.
9. Create a Glamorous Sparkling New Year Text Effect in Adobe Photoshop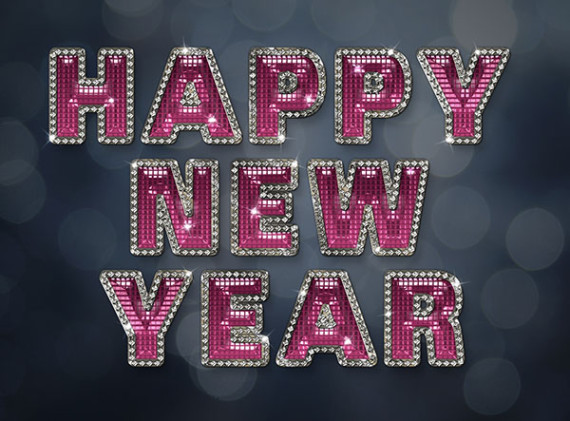 2014 is gone, and now we are in the future. If you did not get the chance to make a cool Happy New Year e-card for last year, than check out this tutorial and get ready for the next New Year's.
10. The Simplest Glossy Button Vector Tutorial: Only 4 Steps!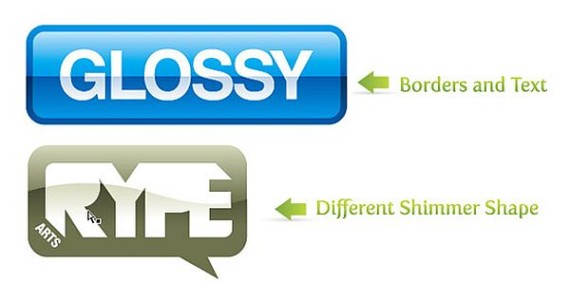 We wrap up our list with the easiest tutorial: one that teaches you how to pull off a glossy vector button in just four easy steps. Mind blown! It will take you even fewer steps if you choose to make the button not-glossy.
And that concludes our list. If you found the tutorials on this list useful, be sure to let us know in the comment section below, and do not forget to check out more tutorial roundups here.
(Visited 4,094 time, 1 visit today)