"Once you realize that you're in something that you've always wanted, and you don't want to lose it, you behave differently. And that means the integrity, the professionalism, and knowing what's right from wrong and still making choices that you probably wouldn't have made."
– Paul Anka
ADVERTISMENT:
The Best Deals For Digital Design Assets - InkyDeals.com. Learn More>>
The career path to being a well appreciated professional has changed since the dawning of the digital age.
It used to be that people would gather and meet industry-sponsored events, where they would talk about what they did in the field, learn from their peers, and quietly simmer when hearing about the exciting work that other people were doing.
Nowadays, the community is much larger, seeing as you no longer have to meet the people face to face, what with all the fancy networking sites available to us just a few clicks away.
Targeted specifically at professionals, LinkedIn is not just a business orientated social networking website, but the biggest business orientated social networking site in the world. It was founded all the way back in 2002, by Reid Hoffman, Allen Blue, Konstantin Guericke, Eric Ly, and Jean-Luc Vaillant in Mountain View, California, and was officially launched in May 2003.
Within three years of its launch, LinkedIn began turning a profit, in March 2006. Two years after that, in 2008, venture capital firms like Sequoia Capital, Greylock Partners and Bain Capital Ventures bought a 5% stake in the company for 53 million dollars, valuing it at almost 1 billion dollars.
By 2010, the company would open offices in Omaha, New York, Chicago, London and Dublin, and receive a further 20 million dollar investment from Tiger Global Management LLC, at a valuation of almost 2 billion dollars. Also that year, Silicon Valley Insider would place LinkedIn on the number 10 spot on its Top 100 List of the most valuable startups, having a private market value of  1.575 billion dollars.
In 2011, the company filed for an initial public offering and traded its first shares in May that year, at a price of 45 dollars per share. Shares eventually closed at 94.25 dollars that same day; a whopping 109 per cent above the initial public offering price.
That year also saw LinkedIn earning more than 154 million dollars in advertising revenue, surpassing Twitter's advertising revenue by more than 15 million dollars.
What I am trying to get here is that LinkedIn is where you need to be if you are an aspiring professional, trying to make it in wild corporate jungle. I use the website quite a bit, whether I am looking for tips, job opportunities or just to daydream about what an incredible life I would have if I were an aeronautic engineer.
Your LinkedIn profile is just as (if not even more than) important as your curriculum vitae. Potential employers check it out and depending on how impressive it is, how well organized, and how good looking, you might just be the lucky recipient of brand new, high paid job.
There are a few apps out there to help you do this, so I thought I would make a list of some I think are the best, so you will not have to dig around for them all by your lonesome self.
1. Resume Builder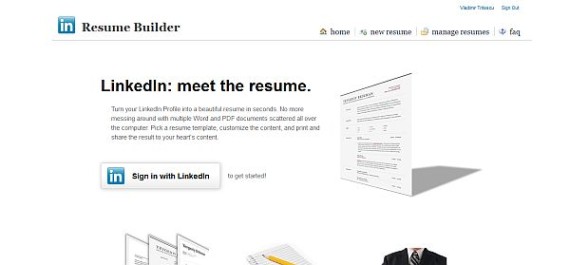 "Turn your LinkedIn Profile into a beautiful resume in seconds. No more messing around with multiple Word and PDF documents scattered all over the computer. Pick a resume template, customize the content, and print and share the result to your heart's content."
Simplicity is always the key, as far as I am concerned, and they do not get any simpler than Resume Builder. All you have to do is pick a template, and the rest is done by importing the info from your LinkedIn profile.
You can, of course, edit the information as you wish, but you do not have to start from scratch anymore. You can also easily share your resume via email, LinkedIn, Facebook, Twitter and any other social networking website, as well as download a printable PDF version.
2. LinkedIn Advanced Search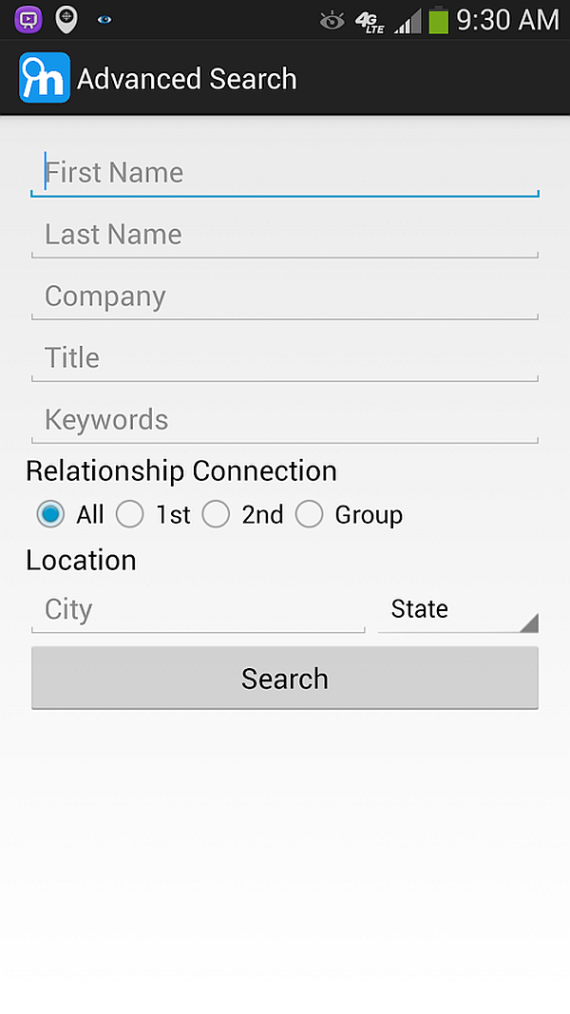 "Advanced Search allows you to connect with the right people at the right time by putting LinkedIn's advanced search options at your fingertips. LinkedIn's app provides a one parameter line interface for all queries. However, Advanced Search allows users to query on 7 different parameters: first name, last name, company, title, relationship connection level, location, and keywords. Whether you are looking for a job, information or resources for your next project, Advanced Search will let you find the people you need to know to get where you want to go."
If you are a professional on the go, you probably do a lot of your LinkedIn browsing from your smartphone, and it is no secret that mobile phone browser technology is not quite on-par with PC versions.
This Android app lets you search for people, jobs, etc. extremely quickly, and allows you to tweak the search parameters extensively, so you will get the most relevant results for your query.
3. LinkedIn Job Search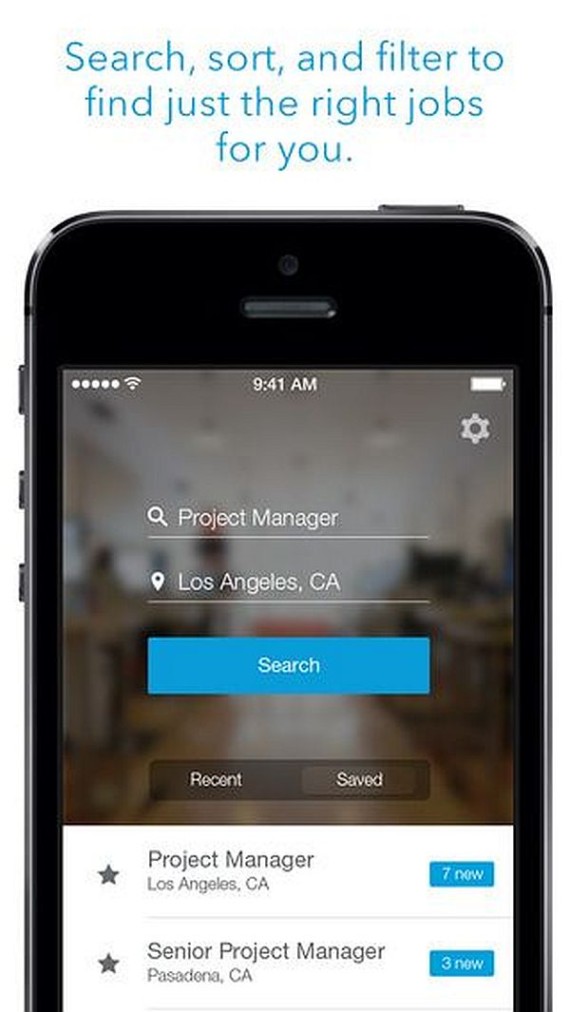 "Quickly find job opportunities wherever you want with location-based search. Get automatic recommendations and notifications based on your job searches. Apply to jobs with your LinkedIn profile with just a couple taps. And do it all in total privacy, knowing your LinkedIn network won't be notified."
The job market is wild and unforgiving, and the fewer counter-candidates you get for a post, the better. What has really drawn me to this app is the privacy feature, which allows me to search and apply for jobs, without notifying the rest of my list.
Now, admittedly, I do not mind if my friends find out about employment opportunities, but it is hard to play the sympathy card with bosses if they know you are moonlighting.
4. SlinkyApp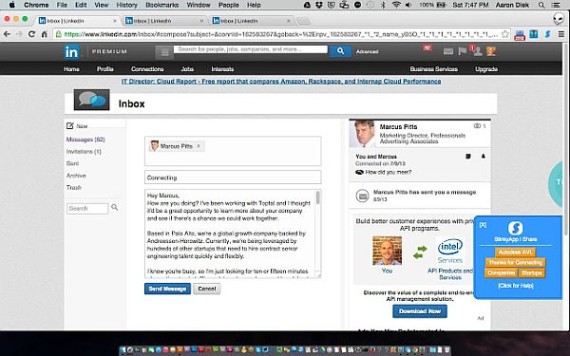 "This is an application to help improve sales efficiency.  It enables you to send messages, InMails, and introductions on LinkedIn."
I don't know about any of you good people, but I hate applying for jobs more than I hate going to interviews. Having to write introductions and all that stuff is a real hassle, and I would much rather spend that time working, thank you very much.
Templates are a life (and especially time) saver, and SlinkyApp lets you make templates for introductions, InMails, and messages. It pops up on relevant pages on LinkedIn, so the time that goes into applying is reduced to basically nothing.
5. BlinkChat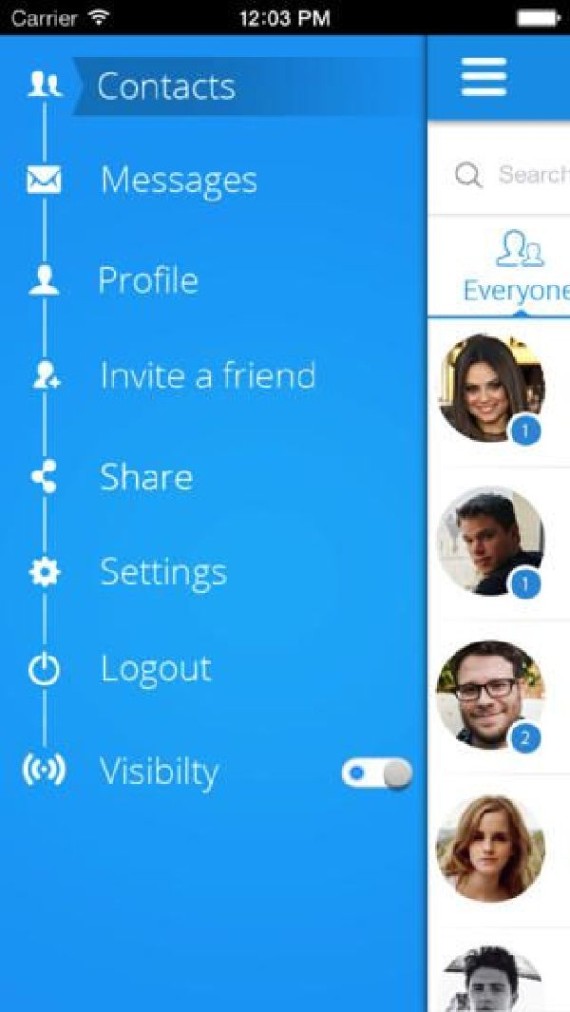 "Blink is the new app that keeps you connected to your most values network, your LinkedIn™ connections. With Blink, you can instantly chat with whoever is online from your network, sending offline messages is also a breeze because once your recipient is available, they'll receive your instant message."
Ever wanted to IM on LinkedIn? Well, now you can.
And that about concludes this article. Go ahead and try out the apps, and tell me if and how you fond them useful in the comment section below. Also, I am sure you guys know loads more useful LinkedIn apps, so go ahead leave some of those, as well, in the comment section.
(Visited 436 time, 1 visit today)