"The evolution of social media into a robust mechanism for social transformation is already visible. Despite many adamant critics who insist that tools like Facebook, Twitter, and YouTube are little more than faddish distractions useful only to exchange trivial information, these critics are being proven wrong time and again." – Simon Mainwaring
Social media has become an integral part of every aspect of our lives. We use it for everything from staying in touch with people, to marketing brands, and there's so many of them that it is becoming increasingly hard to keep track of what is happening on which social network.
ADVERTISMENT:
The Best Deals For Digital Design Assets - InkyDeals.com. Learn More>>
For many people, the social network news feed represents their primary news source. If you are addicted to social media as we are, then you know just how time-consuming it switch through all the various social networks out there, so to make both our lives easier, we have compiled a list of 8 tools to organize social feeds neatly into one spot.
1. Freedient

Coming to you in web app form, Freedient allows you to keep your Instagram, Facebook, Twitter, Youtube, and Tumblr feeds all in one window. It looks really sleek and user-friendly, and that's all the more impressive, seeing as the app is still in its beta stages.
Aside from collecting your feeds in one place, it also allows you to post on Twitter and Facebook in the same time, interact with your feed posts, it centralizes your notifications, and streams in real-time, so you do not have to keep pushing the refresh button.
2. Recents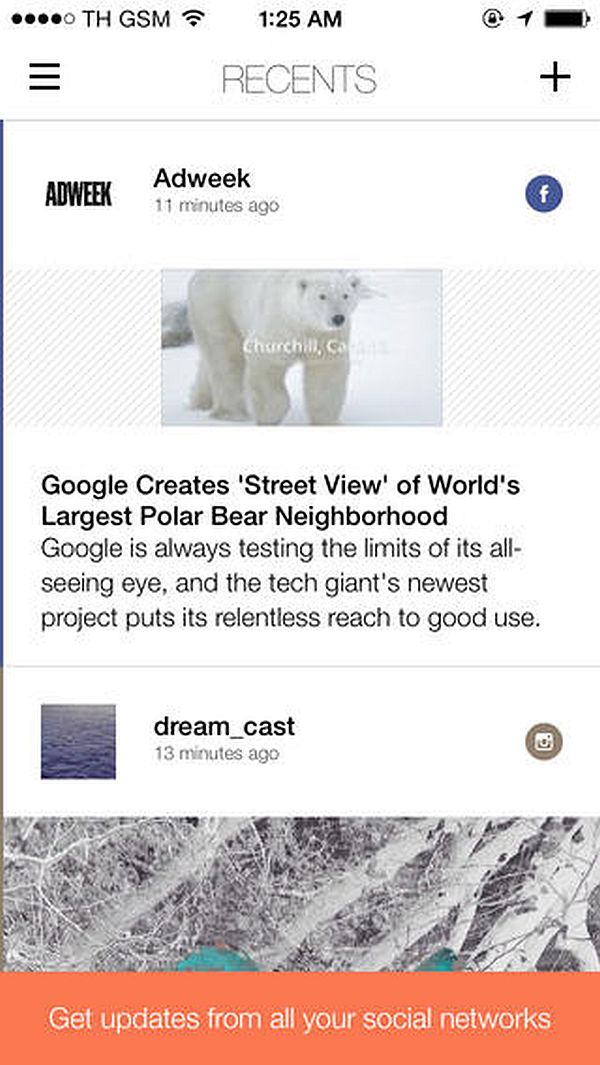 Much like Freedient, only that it is exclusively an iPhone app, Recents supports Facebook, Instagram, Twitter, and Tumblr, but pledge themselves to add Google+, Vimeo, Youtube, RSS, and SoundCloud once they reach 5,000 downloads. The developers have several download milestones, that will come with the addition of several more really cool features, and you can check these out by clicking the source link above.
3. Scruddle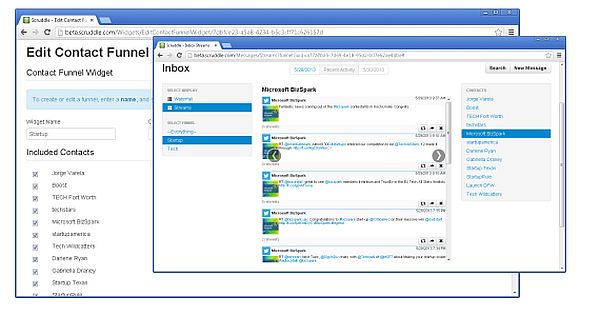 Yet another beta program, Scruddle is an ambitious little project. Offering support for Twitter, Facebook, Google+, LinkedIn, and Youtube, this app allows you to customize your feed, so that all the information that will show up will be relevant to you. All this is done by using widgets, of which there are three. One for single profiles, one for multiple profiles, and one for contacts.
The single profile widget is pretty self explanatory. It creates a news feed widget, comprised entirely of posts from just one of your connected profiles. The star-widgets have to be the multiple contact widget and the contacts widget, called Profile Funnel and Contact Funnel, respectively. In Profile Funnel you can customize what profiles you want showing up in your news feed, that's if you don't just want all your profiles mixed up into one, and the Contact Funnel lets you create a news feed by selecting which of your contacts show up in it.
4. Yoono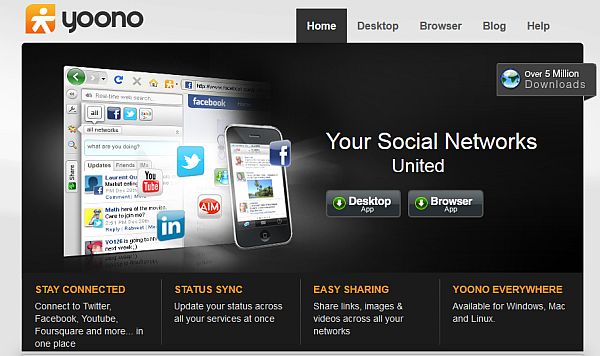 We will be honest with you, and say that the fact that Yoono is a French operation is one of the reasons why it's on our list. That does not mean it isn't good, though.
It pretty much does what you would expect it to do, creating a unified feed from several social network accounts, such as Facebook, Twitter, Flickr, and LinkedIn, to name just a few. It also lets you do status updates on all connected profiles simultaneously, as well as share items from your feed to any of your profiles.
What really makes this app stand out, though, is the fact that it lets you choose what kind of app you want it to be. There's a browser version and a desktop version, and none does any less than the other, so the only difference is the way you prefer to use it.
5. Stream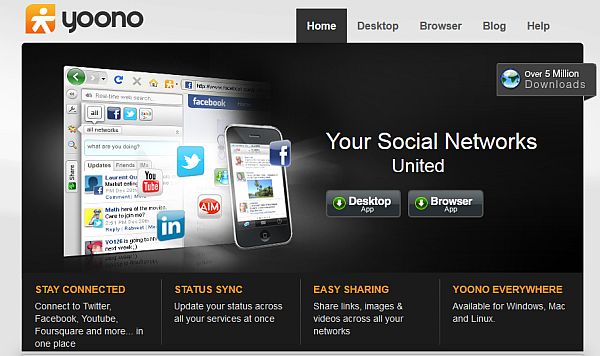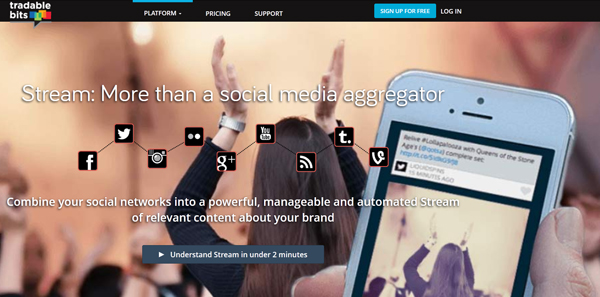 We mentioned at the beginning of this article that social networks are now also used in doing business. That means we just could not live with ourselves, if we did not have at least one entry on our list dedicated to "professional" social network users.
If you have a brand, and you are trying to keep track of what the fans are posting and saying about it on all the social networks out there, then you are probably a well tired individual. Stream is here to help you get some weight off your shoulders, by allowing you to make a news feed of user generated posts from Tumblr, Vines, Facebook, Youtube, Instagram, Twitter, and more.
Also, making this app tremendously cool, is the fact that you can share this news feed, either on your website, blog, or microsite via widget, or on a big display by using the StreamTV function, thereby encouraging user interaction.
6. Social Feed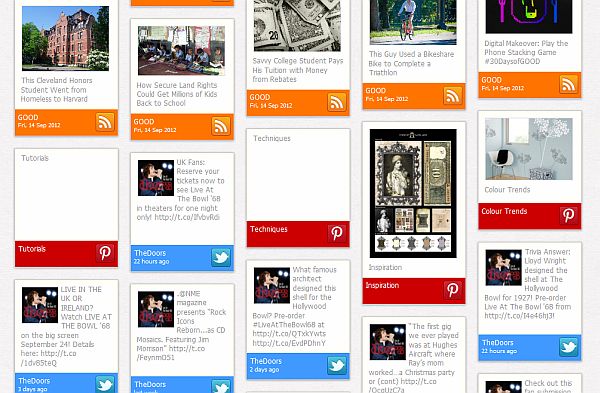 With a Pinterest-like layout, Social Feed helps you to make and intuitive and easy to use feed, from your Facebook, LinkedIn, Twitter, Google+, Pinterest, RSS, and Youtube feeds.
7. G++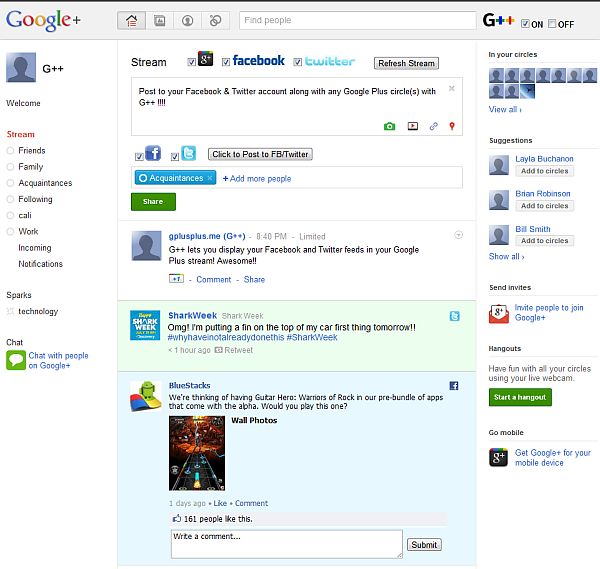 There are three top players in the world of social networking, and those are Facebook, Twitter and Google+. G++ is add-on for Mozilla Firefox and Google Chrome, whose goal is to make Google+ an integrated social media platform. It does this by adding Facebook and Twitter posts to your G+ feed, and allowing you to share, comment and like these posts directly from your Google account, along with tweeting and retweeting.
8. Facebook to Twitter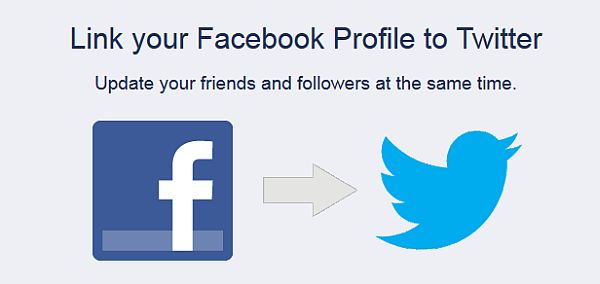 If Google+ isn't you thing, then here's a fairly classic program. Facebook to Twitter is Facebook's very own add-on, that lets you post from Facebook to Twitter. Clue was in the title, really.
(Visited 4,021 time, 1 visit today)