Adobe Photoshop is a crucial part of Adobe Creative Suite, it's a popular editing program used by millions around the world. It helps every designer's imagination go crazy. Any creative can learn to use it by practicing with its features.
The incredible thing about Photoshop, besides its abilities, is that it supports extensions, which allows you, the user, to add more features to it. Some extensions add just once single feature, while others can come packed with several. It depends what you're looking for. It doesn't matter if you work in web and graphic design or you just have a photography blog, it suits everyone's needs.
ADVERTISMENT:
The Best Deals For Digital Design Assets - InkyDeals.com. Learn More>>
1. Renderly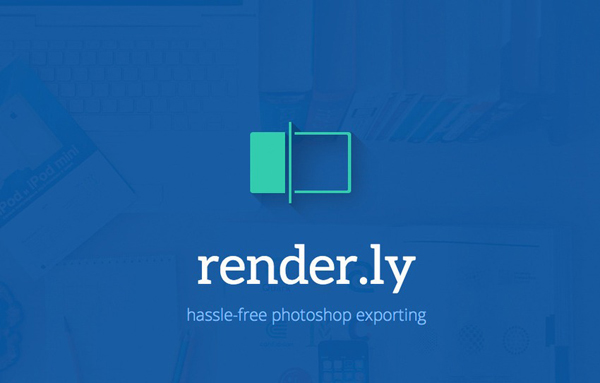 Renderly exports screens, assets and detailed design specs, and with its smart technology, only those elements that have changed are exported. All you have to do is use a proper prefix and Render.ly will do the rest.
2. BlendMe.In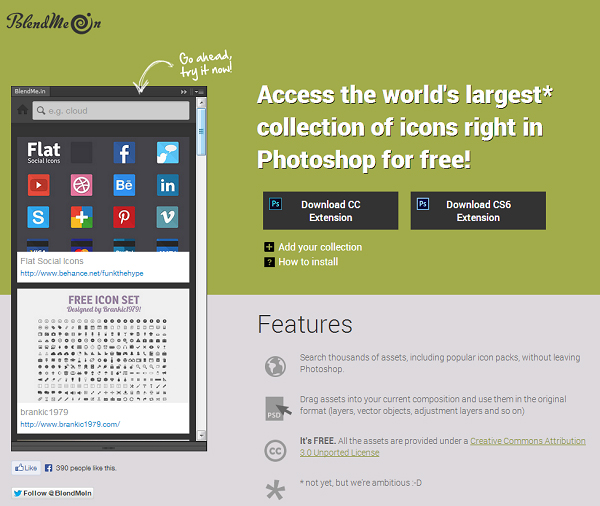 BlendMe.In lets you browse through their entire catalog of icons, vectors and other assets. They are provided under a Creative Commons Attribution 3.0 Unported License. You can search for thousands of popular icons without even leaving Photoshop. Just drag them into Photoshop and start using them, it's that simple.
3. Flaticon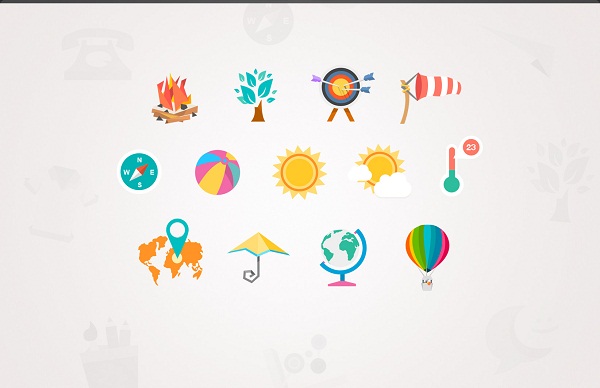 You don't even need to leave Photoshop to search Flaticon, it has a search bar included which gives you access to over 25,000 vector icons. It's a quick way to see what it fits with your current project.
4. Boundary Noise Reduction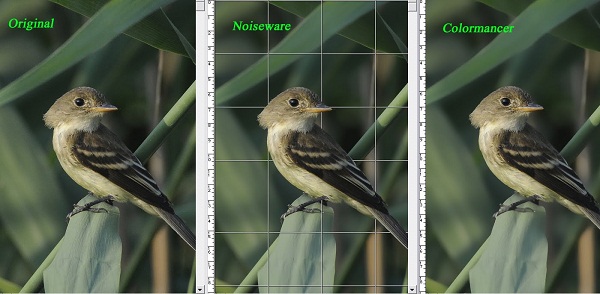 Removing noise, such as dots and weird pixels of color, from a photo can become a dull task. This extension makes your job quite easy. It removes noise from DSLR ( digital single lense reflex) images and film scans. It's a cool filter that you can use to finish quicker.
5. Fonts.Com Web Fonts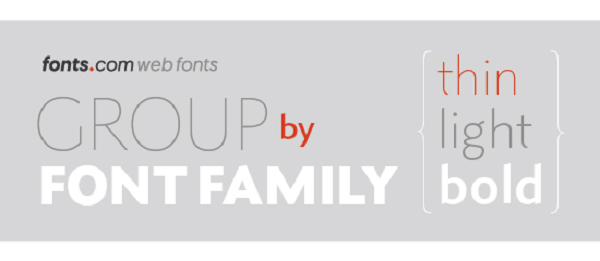 Photoshop has a large selection of default fonts from where you can choose, but the more, the better. This extension gives you thousands of more fonts to choose from. You can preview and change fonts while you work on your Photoshop project. The only downside is that you need an account to use them. You can create one for free on their website.
6. Natural Media Toolkit

Is your project craving for natural media, textures and tools? Natural Media Toolkit helps you out. It gives you access to it's entire collections. Creating that page that looks like real paper can be achieved so easily with this extension.
Browse through their watercolor brushes and blending tools and you'll surely find one that fits what you are doing. Make your project the way it's meant to be.
7. White Balance / Highlight Recovery

Balancing a photograph that has a lot of white can be tricky sometimes. This extension helps you balance out the white level.
8. Composer

With this easy extension you can one click update your multiple layer comps. You have four options to use from: update layer style, update position, update visibility and update all. Use them wisely.
Firstly select any layer, or layers, then you will need to select any layer comp, or comps, and after that, decide what's best for your end game by using one of the four options stated above.
9. Web Font Plug-in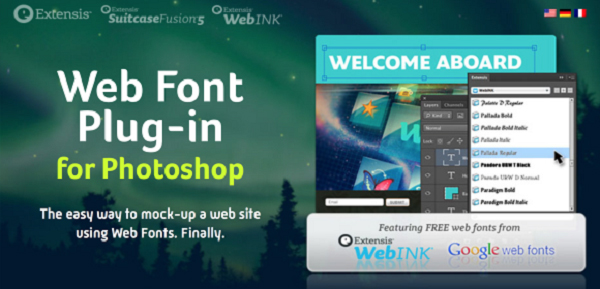 Pretty neat extension. Thousands of free fonts from WebINK Web, MoreType, OurType, TypeTogether and more related foundries. But wait, the goodies don't stop there. You can connect to Google Fonts and get 1100+ more fonts, also for free. You just need to take 5 minutes from your time and create a WebINK account to utilize this extension. It's worth it!
10. CSS3Ps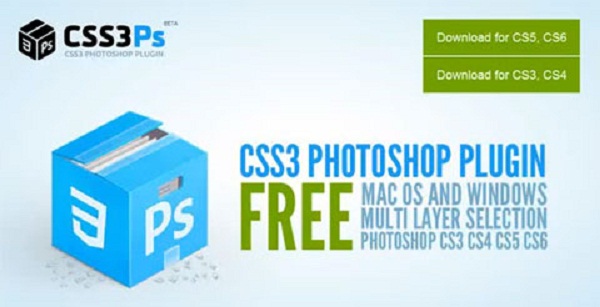 Are you a fan of CSS3? You use it a fair amount? This extension, a cloud-based extension to be more exact, has a nice trick up it's sleeve. It lets you convert your layer to a CSS3 code right within Photoshop. Just by selecting the layer, or layers, and clicking a button to convert. Really simple.
11. Tint Plug-In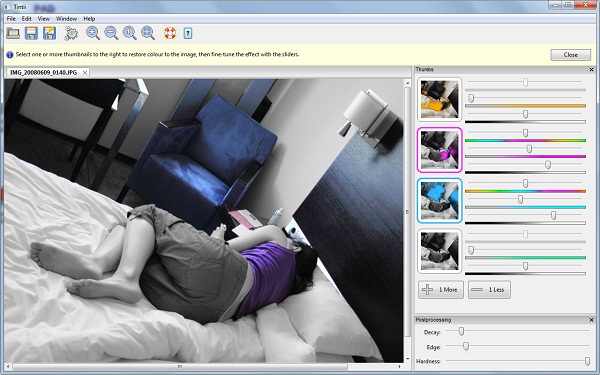 Changing a tint of an image can cause a tremendous difference. With this extension you can play with the tint strength, hue, brightness, contrast and saturation how much your heart desires it. Want to convert the image to black and white? No biggie, you can do it with a snap.
12. VirtualPhotographer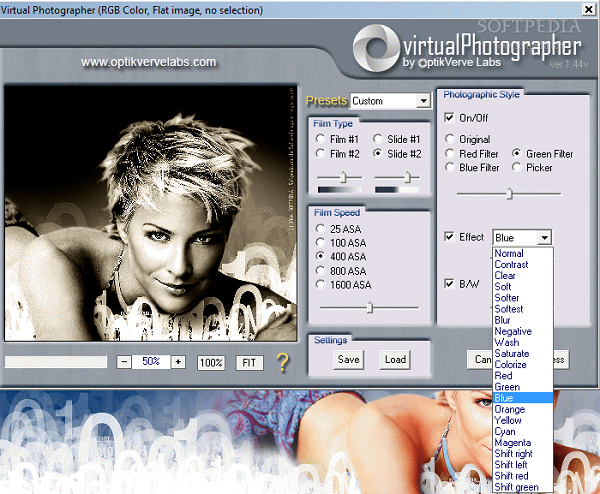 With VirtualPhotographer you can create unusual portrait effects with ease. Get this extension if you want that professional looking style and effect added to your images. You can play with the color, film grain, focus, brightness, ambiance and contrast. And, like others, you can convert it to black and white by clicking one single button.
13. Perfect Effects 4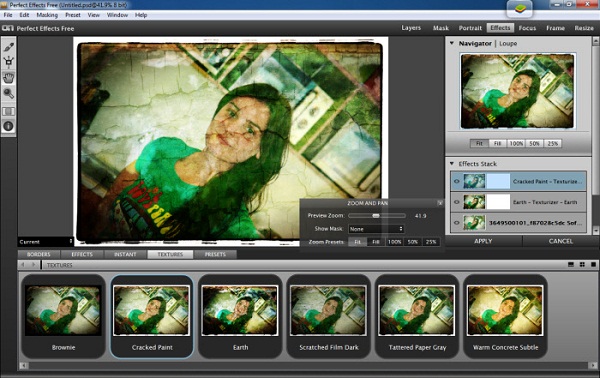 Is VirtualPhotographer not really your style? Perfect Effects 4 is just like it with small differences. It's a standalone program and an extension for Photoshop. The great thing about Perfect Effects 4 is that you can combine effects to create your own look. Try it out. Lets see what your creativity can muster up.
14. GuideGuide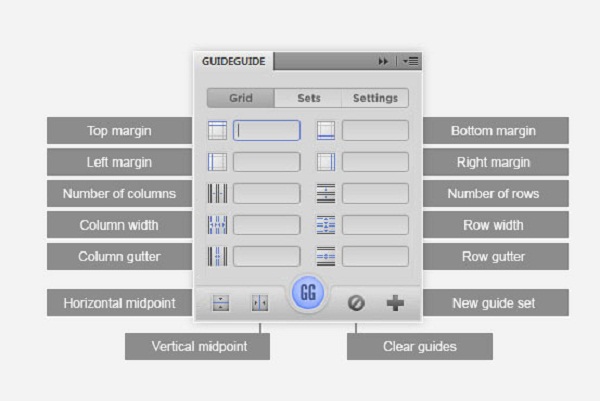 This is a great user friendly extension. As shown in the picture, anyone can figure it out. It really doesn't matter if it's your first time creating guides, as in wireframes or tables. Create columns, rows, midpoints and baselines and save your personal favorites for later usage. Good luck!
15. Cut&Slice Me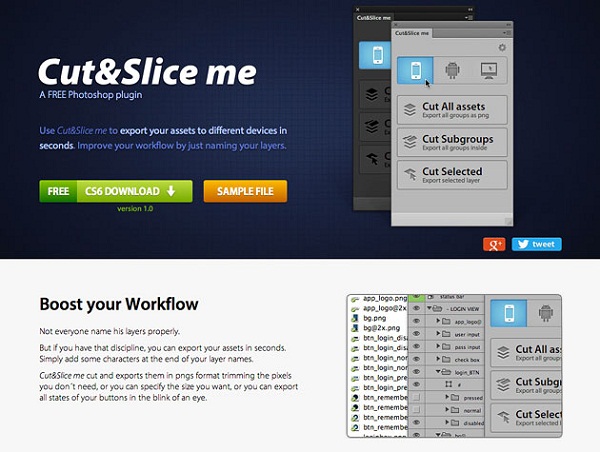 Cut&Slice Me is one of the best for cutting and exporting your assets to different devices, like your desktop PC, laptop, Mac even Android and iOS devices. You'll get them in png format and you can choose the size.
16. Mr. Stacks

Do you have a big presentation and you really want to make their jaws drop? Mr. Stacks can easily bring it to the table. It's the perfect extension for this job. It's actually a really great script that can create layer comp storyboards, stacks and PDF files quickly, as in matter of seconds.
17. Photoshop Tones Action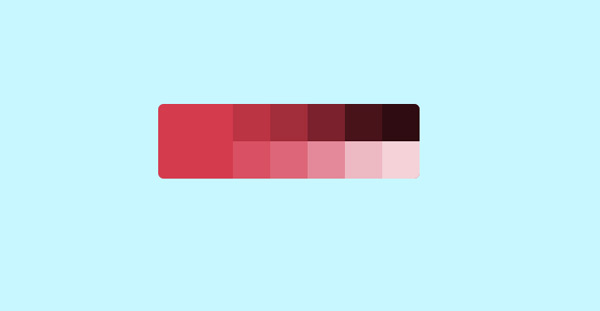 There is no mystery to what this extension does, it name says it all. From a single color you can create a palette that can help you find different variations for your design. We're all looking for that color, that we know it will suit our project just fine.
Photoshop Tones Action will help you find your perfect nuance for your task. Go ahead, try it, you won't regret it.
18. Long Shadow Generator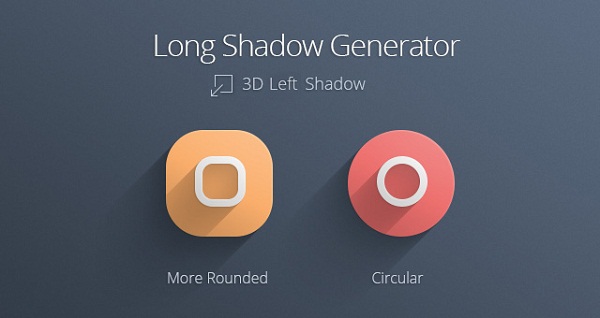 Long Shadow Generator is the tool to go to when you want to create long perfect, natural shadows. With just one click, your goal can be achieved. You can edit your shadow by length, opacity, change it to black or white, flatten or gradiant it, modify it's angles. Anything you can think of actually.
19. Save Panel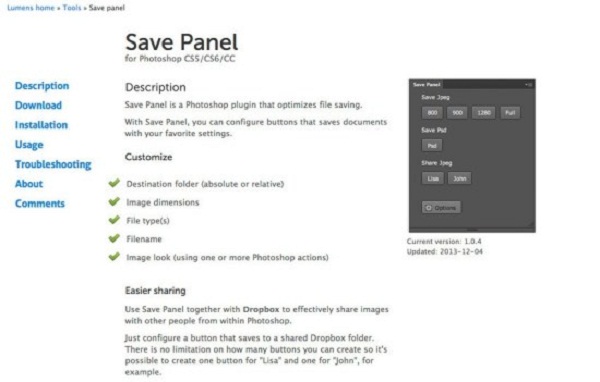 This extension makes saving your projects easier. You can customize it to save your designs by image dimensions, file type, filename and destination folder. You can sync it up with Dropbox, so you can share your latest project with whomever you want to. You can create presets that will appear on the panel under different buttons, so you can have a quick access to them anytime.
20. Layrs Control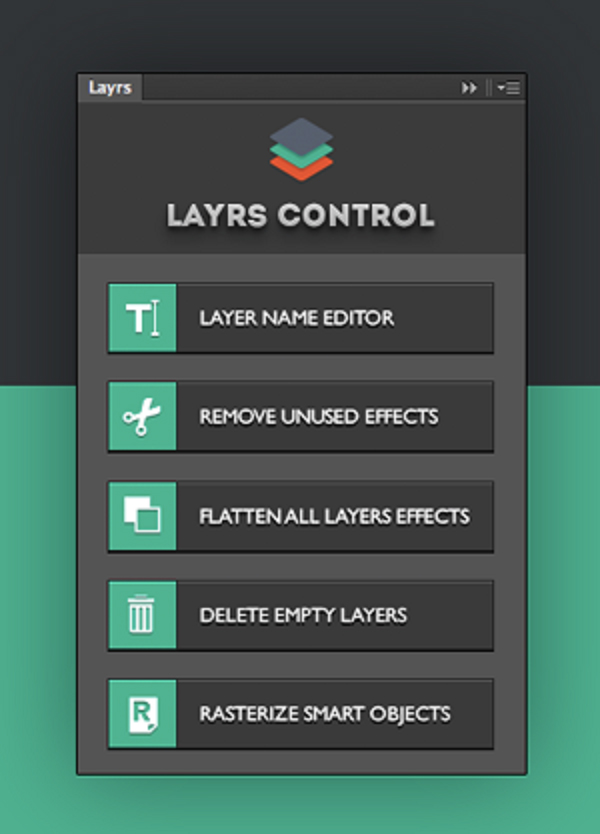 Layrs Control offers you a free collection of scripts that makes your job easier as a designer. It has 5 main options: layer name editor, remove unused effects, flatten all layer effects, delete empty layers and pasterize smart objects. It takes your mundane tasks out of the field and far far away.
(Visited 2,197 time, 1 visit today)