You can design and create, and build the most wonderful place in the world. But it takes people to make the dream a reality
– Walt Disney
ADVERTISMENT:
The Best Deals For Digital Design Assets - InkyDeals.com. Learn More>>
Everyday objects can be funny. Yeah, they can be. Don't trust me? Well, lets take a look at what Nabhan Abdullatif has to say about this. He is an Omani graphic artist and illustrator, mainly into conceptual illustration and vector art. You can follow his work on his deviantArt page, Instagram feed, reblog his work on Tumblr, or gaze upon his Facebook page.
If you need a pick me up, check his art work, you are not going to be disappointed. It is what the doctor prescribed for a rainy day. A good old laugh. And if you fall in love with Nabhan, you can buy some goodies, created by him of course, right here. Well, now, let's not waste more time and get some giggles for ourselves.
1. When nature calls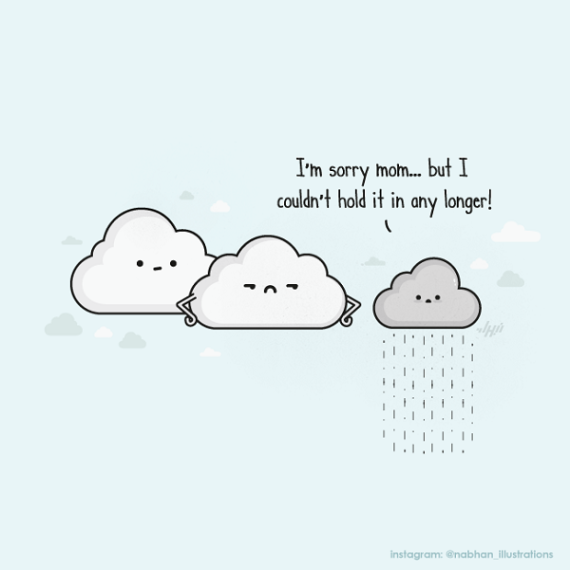 When it is time to go, it is time to go, you just can't stop it. This little cute cloud experienced this first hand. He just couldn't hold it any longer. I just love how disappointed, not mad, his mother cloud is. His father just doesn't care. I think he seems to be holding some rain too.
What goes in his mind? Probably something on the lines of – "Ow, that is a great idea. I think, I think I'm also going to pull a couldn't hold it any longer."
2. The Flash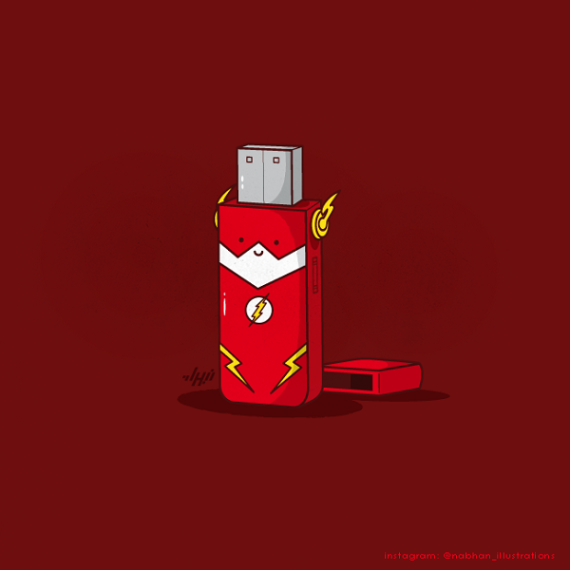 It is a perfect Halloween costume, if you're an USB stick. Who am I kidding? I would probably, no, not probably, I will surely wear this next Halloween. It is just so adorable. It also makes a perfect gift.
3. Eggplant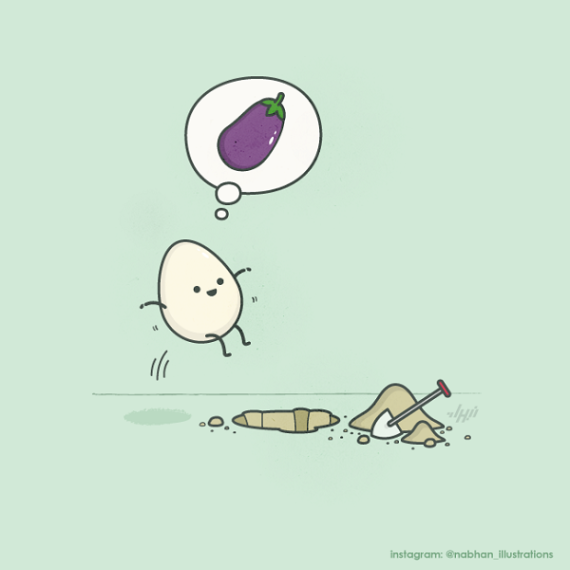 Silly egg, you're not an eggplant, as a car ain't a carrot. But don't let me destroy your dreams, you go ahead, and try as hard as you can be. Maybe, someday, you will truly turn into a real eggplant, just like Pinocchio turned into a real boy. Keep the spark alive!
4. Safe!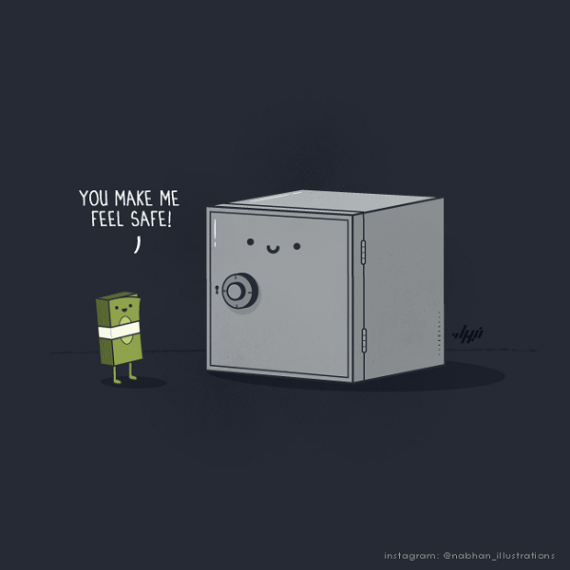 Mr. Safe is going to hug the value out of you, you innocent little stack of money. But who am I to interfere between this unorthodox love? I'm just skeptical. Be with whomever you want to be Money. Just stay away from Mr. Shredding Machine, she is a douse.
5. Under the Sea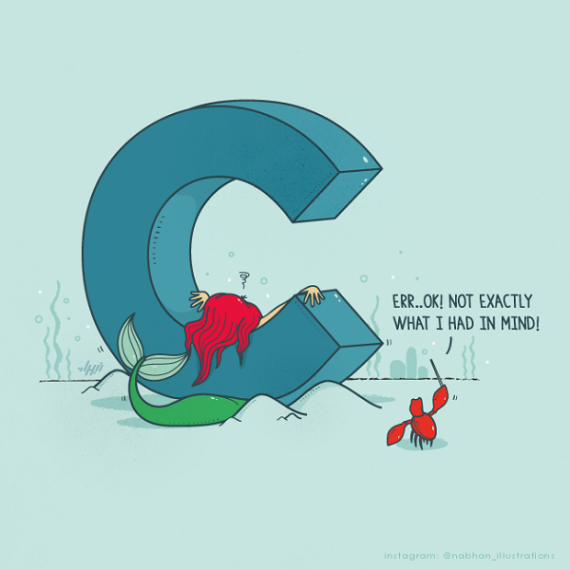 It seems that Ariel has gotten herself in a pickle this time. She already was under the sea, why did she had to go to this length? What were you thinking? For real, what was she thinking?
Do you have a crazy idea of what was going through Ariel's mind? Tell us in the comments section below. We would love to hear your little story.
6. How I Met Your Mother
Imagine Jason Segel and Neil Patrick Harris in a spin off of their show, but with little cute spiders. Animation of course, and Nabhan has to be in charge of it. Can we make this happen? I'm already hyped about this little idea. Anyway, it is nice to see that the web brings people together.
7. Ice Cream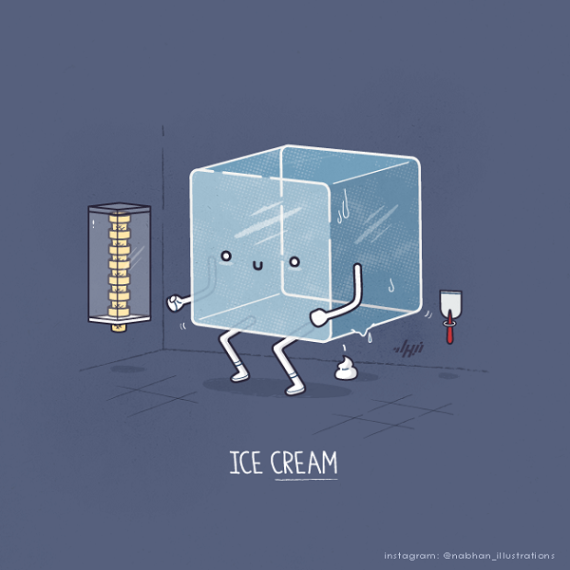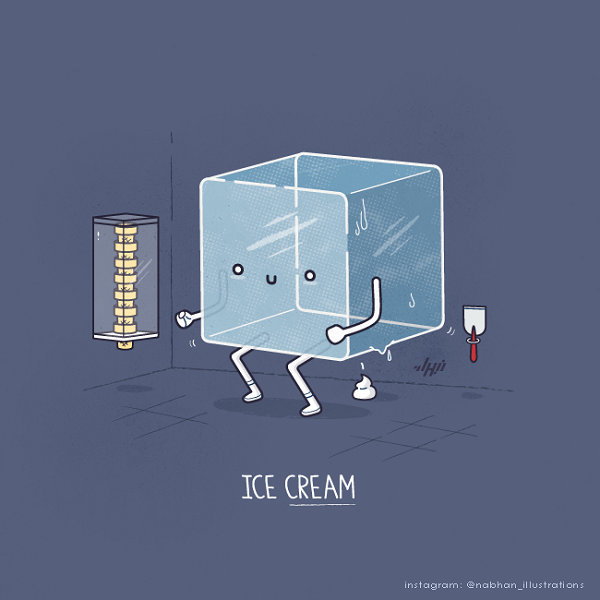 Well, I will never look at ice cream the same ever again. I will just eat it with my eyes closed. But big props to the ice cube. It is not easy making ice cream, but he seems to enjoy it. Just look at that cute expression on his face. You go buddy, make someone's day happier.
Also, Nabhan is telling us that it also comes in chocolate flavor. I don't know if I should thank him, or tell him to stop it.
8. In The Pipe!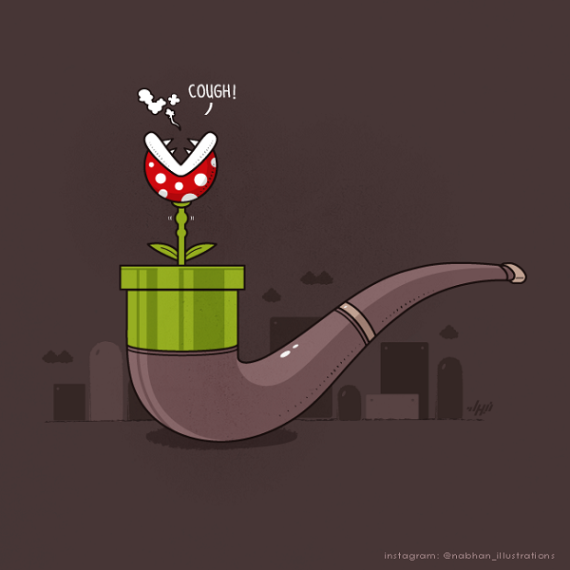 Nabhan is a huge fan of Mario and Nintendo in general, and we couldn't be more happier that he decided to take this little plant, and make something for us to wonder. Ah, nostalgia kicks in. I think I'm going to dust off my old SNES and take a trip on nostalgia lane.
What is your favorite Nintendo game? Mine is Super Smash Bros. Got to love how you can create and destroy friendships over that game.
9. Just In Case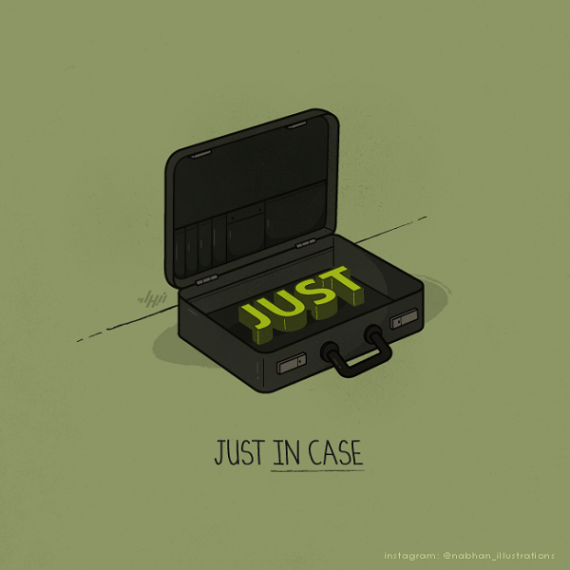 Just in case you were wondering, that is indeed the word "Just" in a case. Can't seem to stop loving his work. Innovative, ingenious, simple and beautiful. Great work Nabhan.
10. The Perfect Match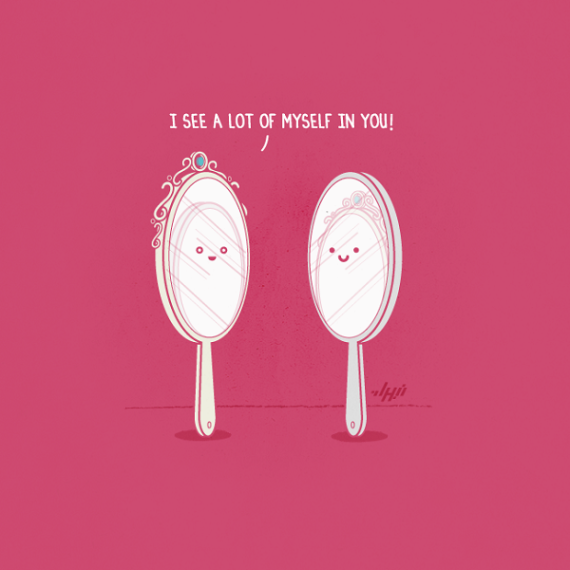 Lovely idea. We all seek that perfect someone that gets us, that makes us see each other for what we truly are. It is a perfect gift to give someone that you love. If you really want it, remember that Nabhan also makes t-shirts available right here. I think I'm just going to order a couple.
11. Sweet Ambition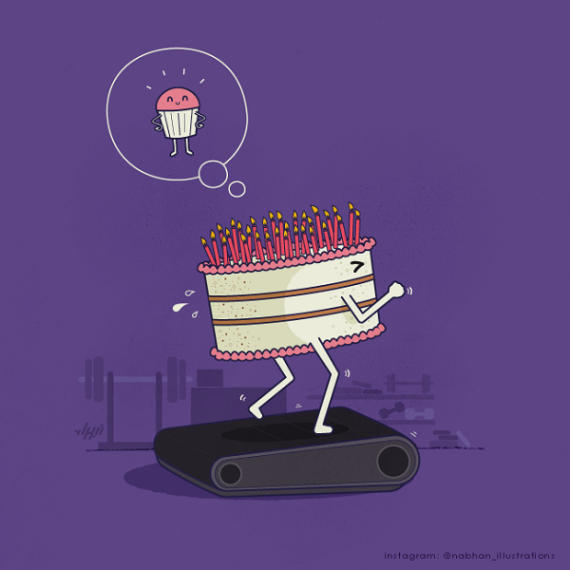 Summer is upon us and we are realizing that we have been couch potatoes till now. It was a lazy winter and spring, got to get in shape, and we have to get it in shape fast. This cake seems to empathize with us. We fully support you. Go accomplish your goal of becoming a little cupcake.
You should do the same. Remember, without hard work, you can't accomplish anything.
12. What's Up?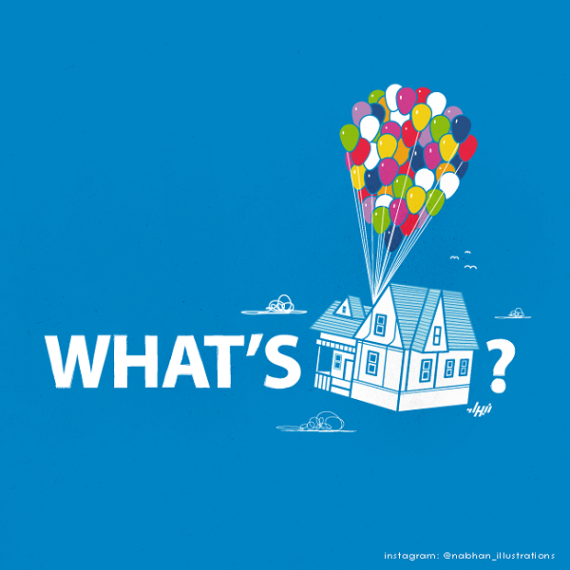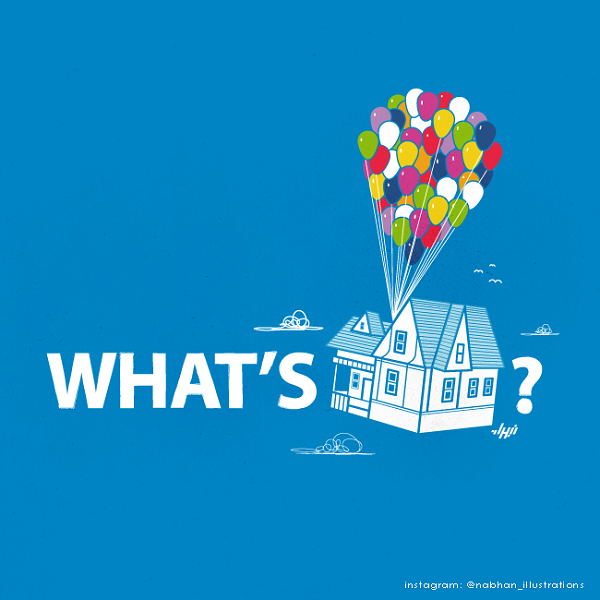 Clearly, a tribute to the movie "Up". Beautiful cinematography right there, if you haven't seen it, it is time. The weather outside is just perfect for that kind of animation. But be careful, it will take you on an emotional rollercoaster sometimes. If you shed manly tears, don't fret, we all did. You will see why.
13. 7UP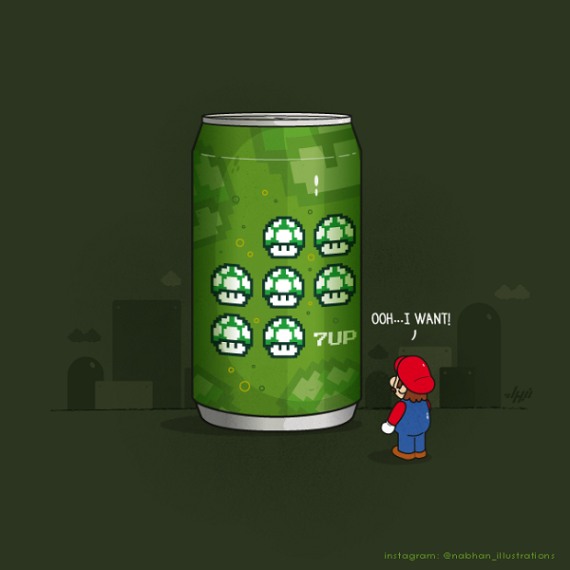 Nabhans love for Nintendo and Mario comes in handy once again. Can you imagine Mario with 7UP's? And no, I don't mean the drink, I mean the shrooms that make him bigger. He will definitely find his beloved princess this time.
14. Into The Water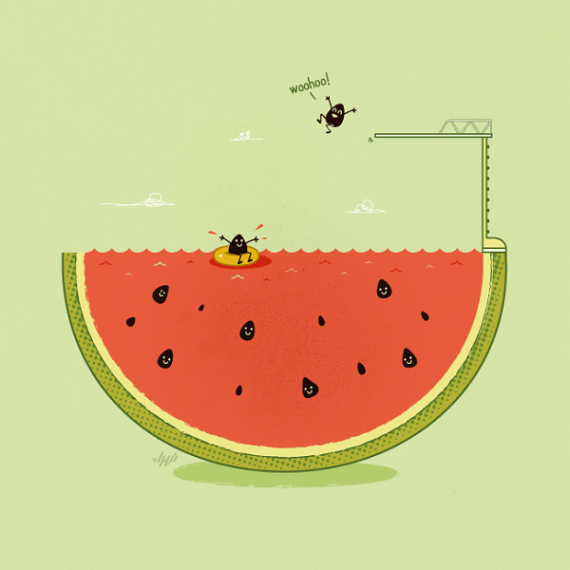 Life is sweet, and those water melon seeds fully agree with me. I always wondered how would it be to live inside a melon, and just bask in its sweet juice. All this water melon talk makes me crave it so bad. Did you know there are 18 kinds of it? Yeah, 18! Cream of Saskatchewan is my favorite. What is yours?
15. The Lighthouse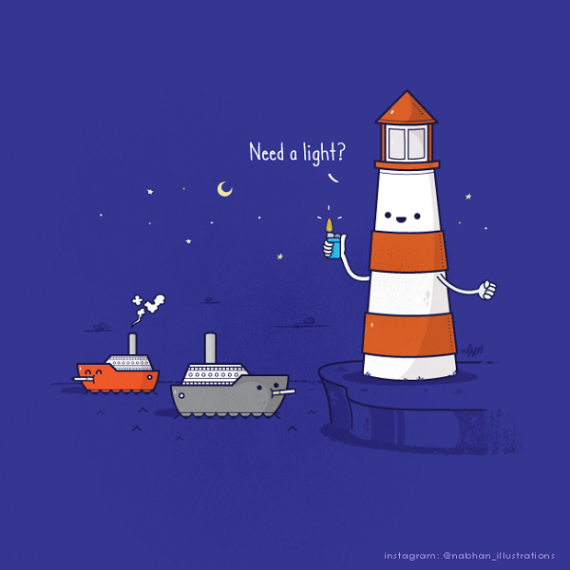 Lighthouses keep us safe from peril, by telling us where land is. Look how happy every ship is. But, smoking is bad for you, so smoke safely.
(Visited 3,472 time, 1 visit today)