"What is design? It's where you stand with a foot in two worlds – the world of technology and the world of people and human purposes – and you try to bring the two together." – Mitchell Kapor
Design is a very large field. It ranges from illustration and other types of graphic design, to web design and to product design. Product design is, possibly, the most challenging aspect of design. It combines art, technology and usability in order to create new products that people can actually use and that they will find useful.
ADVERTISMENT:
The Best Deals For Digital Design Assets - InkyDeals.com. Learn More>>
There's no bigger mistake than thinking that product design is mere styling. It's a lot more than that. It requires more than simple aesthetics. While these do play a big part in product design, the field also requires a deep understanding of complex issues, critical thinking skills, an interdisciplinary approach (melding science and what is traditionally called 'design' by non-designers).
In order for a product design to be successful, it needs to use technology and creativity in order to solve everyday problems. That is to say, either it needs to identify a problem or need that has yet to be addressed and use the technology available in order to provide a solution to it or to provide a new approach to a need or problem that is already addressed by other products.
In either scenario, the key factor is innovation. Of course, innovation and technology are far from sufficient. One also needs to factor in production costs, the overall look and feel of the product, cultural biases that the product might face and many other factors.
We've gone ahead and selected our top 25 product design picks of 2013 and presented them to you. In this list you will find wonderfully created products that address all sorts of issues, from ketchup not properly flowing from the bottle to a new way to use alarm clocks. Aside from this, we've also included a few of our favorite product packaging projects of the year because we find, that when all is said and done, the packaging is one of the most important aspects of product design. That's why, while these products may not necessarily be innovative in what they do or the way they do it, the packaging is exemplary and can definitely provide you with the inspiration you need in order to make your own product designs excel.
What follows is the list of our top 25 picks. We have broken it down into two categories: 20 awesome product designs and 5 stunning packaging ideas. We certainly loved them, and we're sure you will too!
20 Awesome Product Designs
1. FLIP: Alarm Clock With a Twist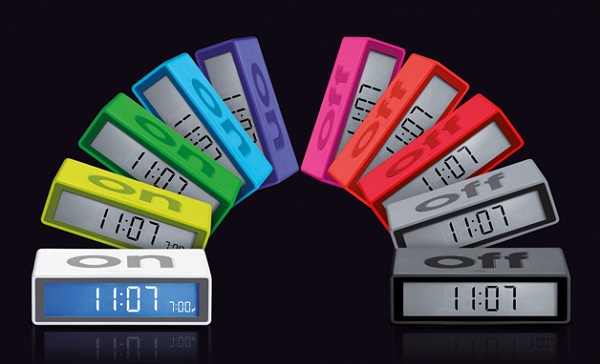 FLIP is a superb alarm clock. What it does is take the idea of the alarm clock and provide you with a new way to turn it off. Instead of hitting a button, FLIP has you flipping the whole clock over from the "on" side to the "off" one. The time display also flips over when you do this, so there's no need to worry about the time being displayed upside down when you've turned off your alarm.
2. BLANCOSELECT Waste Management System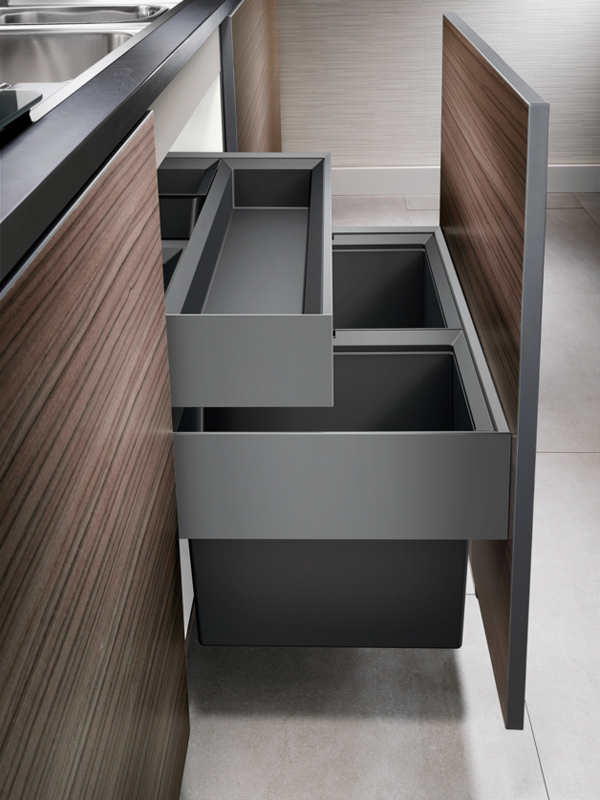 BLANCOSELECT is a wonderfully practical waste management and selection system. It's extremely functional and looks beautiful in its subtle shades of anthracite. Design-wise, this superb modular waste management system is at home in any contemporary kitchen. It's functional and beautiful. There's not much more to say on the matter.
3. Wästbergs' Claesson Koivisto Rune w131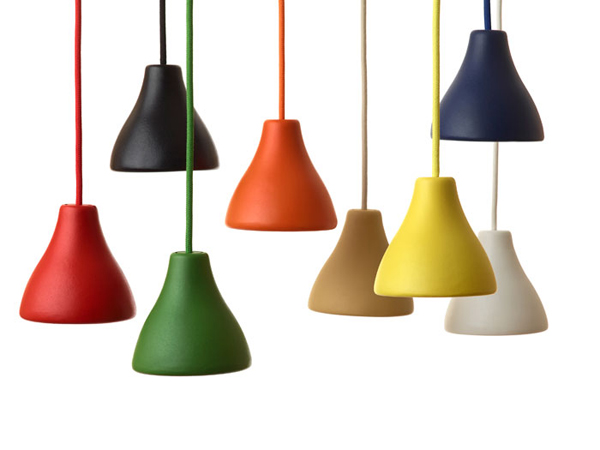 Taking a break from their usual ultramodern designs for high-tech lamps, Wästberg designer Claesson Koivisto Rune designed this beautiful micro pendant lamp. The w131 bridges the past and the  present, using a traditional shape, a textile cord and imperfections in the metal in order to throw back to the pendant lamps of old and the simplicity and relatively small size of modern design. It's a beautiful ceiling lamp that would be at home in any contemporary or vintage décor.
4. TOOTHBRUSH byDEFAULT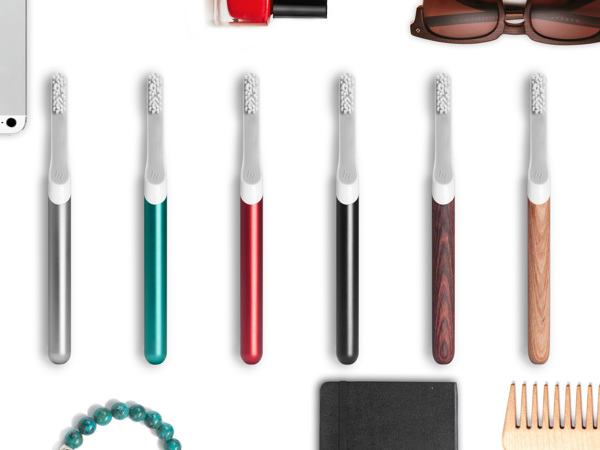 New York-based designer Simon Enever has designed the toothbrush to end all toothbrushes. It's a modern toothbrush for a modern lifestyle, with an interchangeable handle, a drop-in vibration module and a replaceable head. Instead of using the tacky disposable toothbrushes available now, why not use a beautiful, premium toothbrush that is fully customizable? There's really no good reason not to.
5. Axor Starck Organic

Greek philosopher Thales of Miletus defined water as the element and principle of all things that are. Axor Starck Organic is designed around this idea of water as the first principle. It's beautifully designed and generates an impression of organically flowing naturalness. It's extremely ergonomic and all its elements merge together perfectly to create one extremely well thought out unit.
6. 5.1 Switch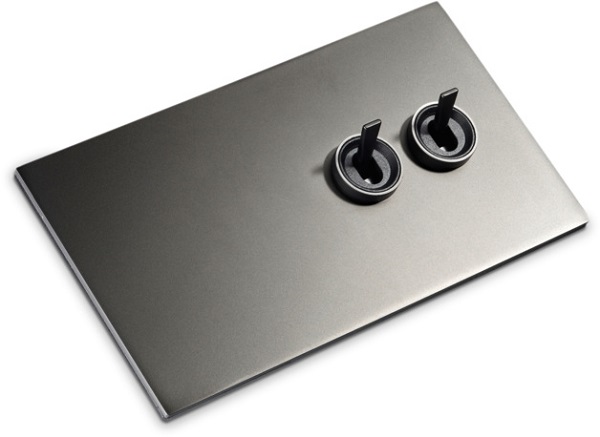 These beautiful Font Barcelona switches have an extremely distinctive feel (which is a lot to ask from a light switch) and offer almost infinite configuration options. Minimalist design meets customization to create the perfect light switch.
7. Here and there No. 1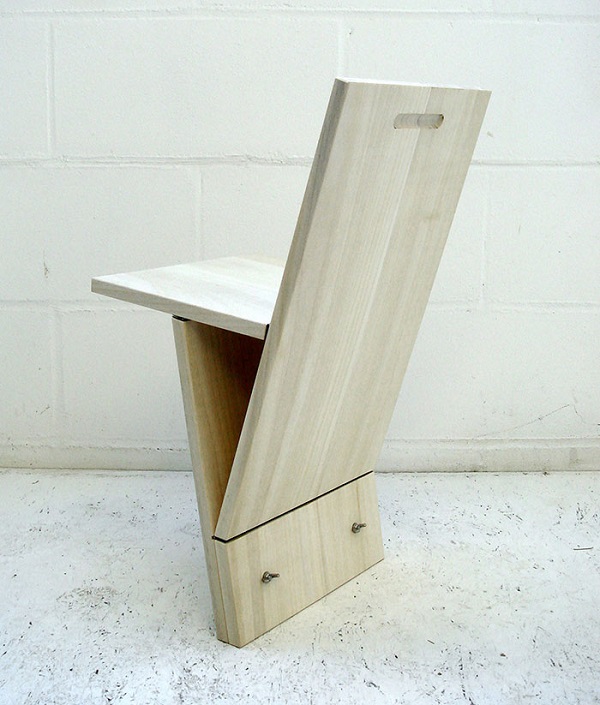 Designer Hiroko Shiratori has created this beautifully space-efficient and surprisingly sturdy chair. It's definitely one of our favorite seating designs of the year.
8. TL 90 Daylight Lamp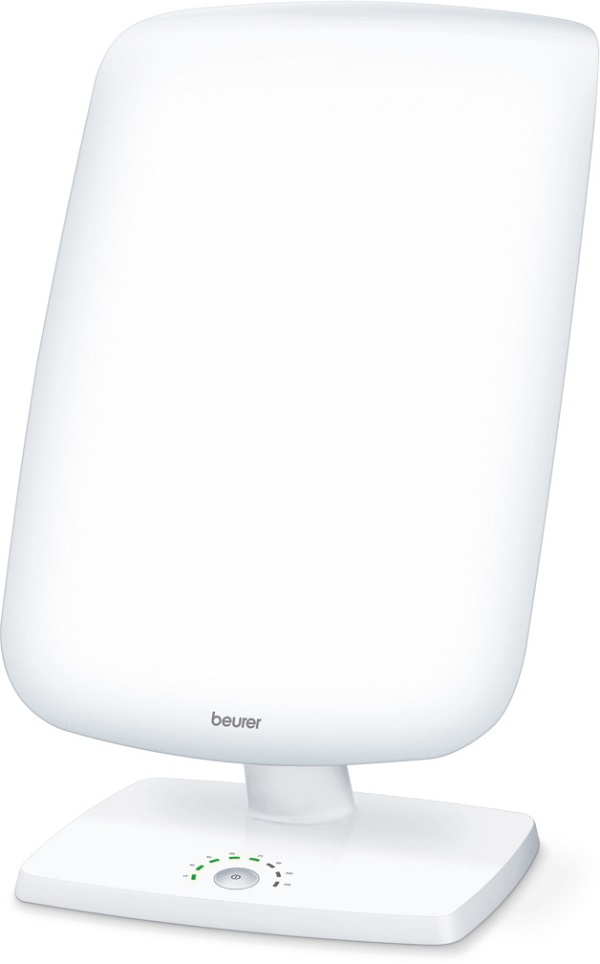 This is a beautiful minimalistic daylight lamp for medical professionals. It's easy to use and has a luxurious appearance. What's there not to like?
9. The Cube Calendar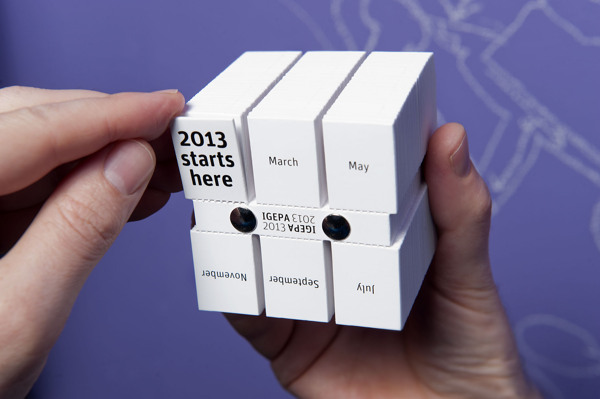 Dutch designer Philip Stroomberg brings us an innovative approach towards calendars. No longer is your calendar a messy sheaf of paper hanging from your wall. It's become a stylishly compact item that you can place on your desk and that subtly changes shape when you hold it in your hands. The tear-away calendar has never been more appealing.
10. VERMONT REVIVAL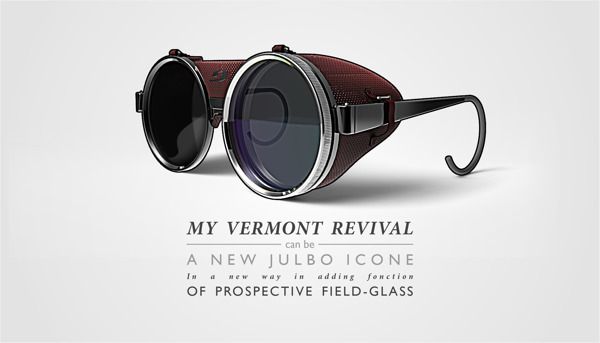 French designer Simon Lauwerier brings us this beautiful reimagining of a 125 year-old model of ice glasses. They're beautiful, they're stylish and they're terribly practical. If we ever go mountain climbing, this is definitely the pair of ice glasses we're going to bring!
11. Colin's Bear Luminária Geométrica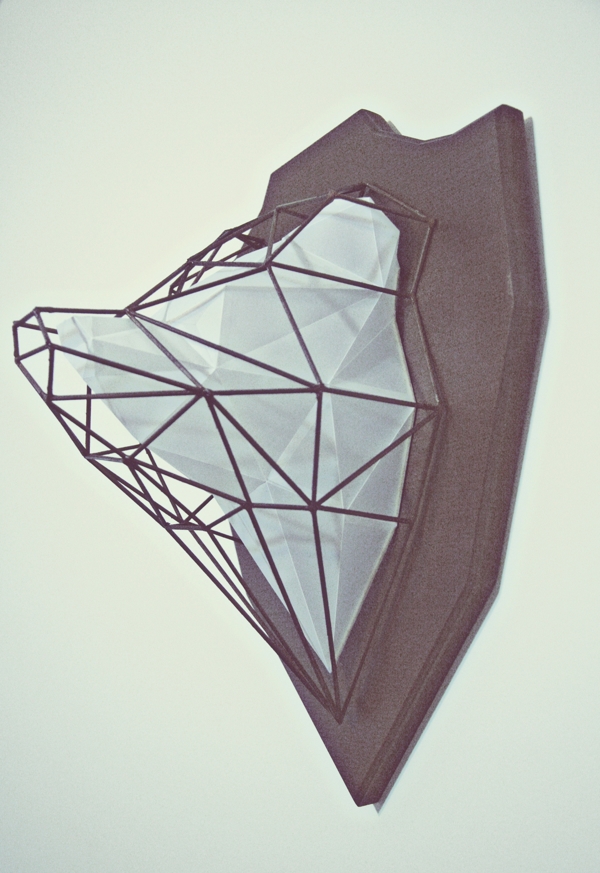 A team of four Brazilian design students have created this beautiful wall lamp. It's one of the best design lamps we've seen all year and we're extremely anxious to see what's next from these four!
12. Nest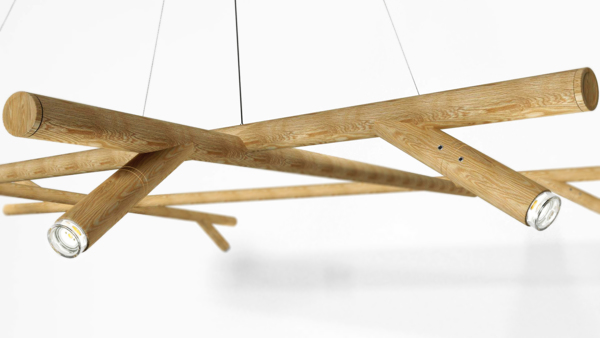 While we're on the subject of lighting, take a look at this beautiful modular ceiling LED lamp by Portugese designer Marta Macedo. It's beautiful, has a very natural and protective feel to it and goes well with mostly any contemporary designs.
13. CLOCKTWO W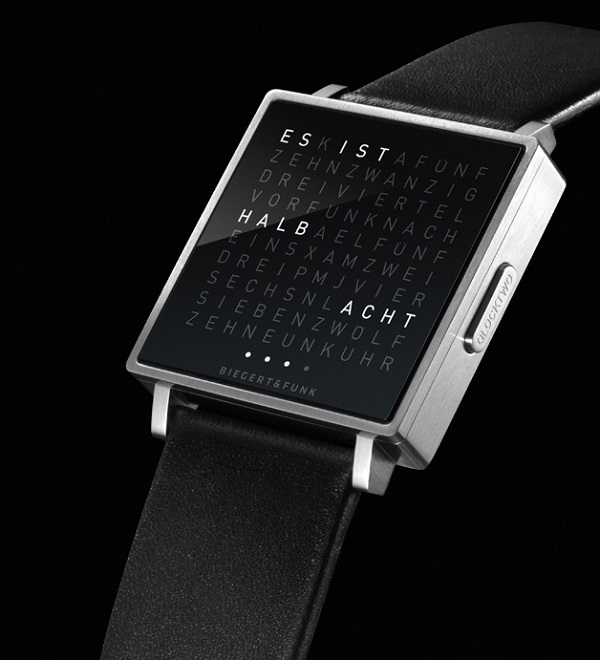 A beautiful wristwatch design that features a grid of 110 letters that display the time when the stainless steel button is pressed. The whole watch is in a stainless steel case that is only 35×35 mm and the watch is available in three different languages.
14. Joco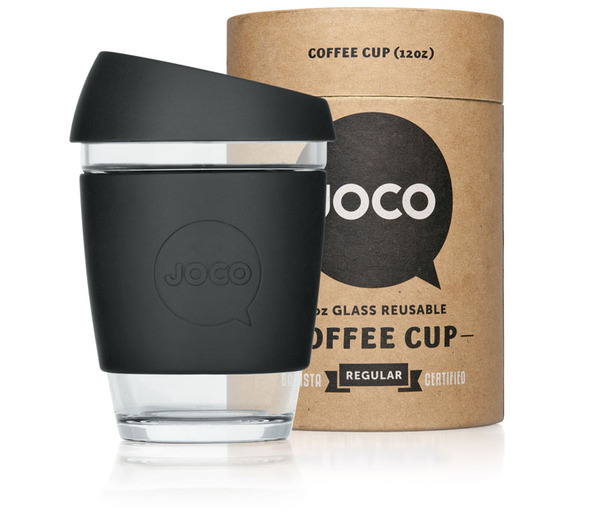 This is a beautiful reusable coffee cup designed by Australian Jimmy Gleeson. Everything about the product promotes reusability and eco-friendliness, from the product itself to its packaging – everything is green and beautifully designed.
15. Masale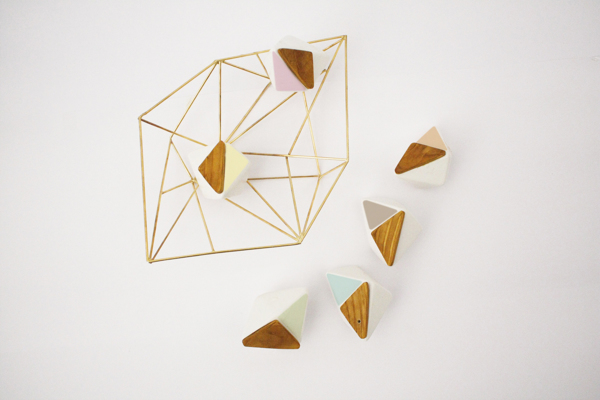 A beautiful set of six ceramic containers and their tray that can be used to stylishly store spices and seasonings and to add a touch of style to your table and kitchen by Mexican designer Miriam Tochijara.
16.  Melt Mug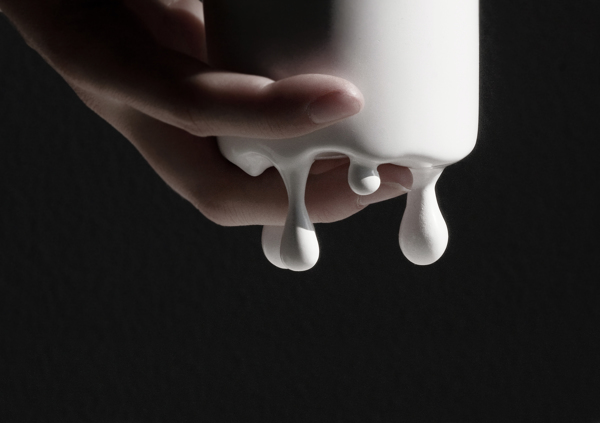 This is a beautiful mug project by Slovakian designer Lenka Czereova. This beautiful porcelain mug is a wonderful addition to any morning routine.
17. Sogum Huchuhuchu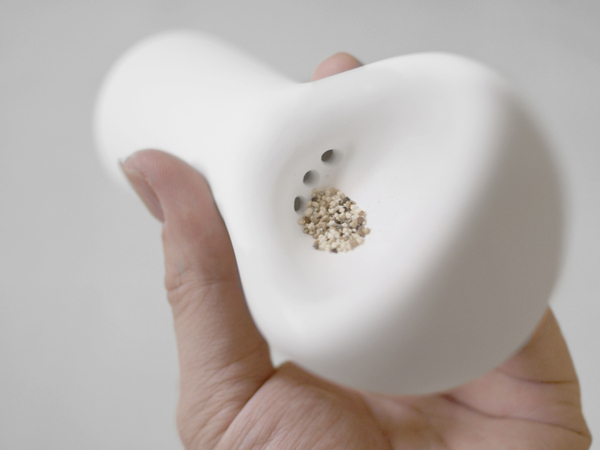 Korean designer Jaemin Jaeminlee has reinvented the salt & pepper shaker. Instead of trying to dose the quantity by guessing how much has flowed out of the shaker, you can now see exactly how much you're adding, and any excess condiment can be placed back in the shaker with no effort at all.
18. Magnetic Shower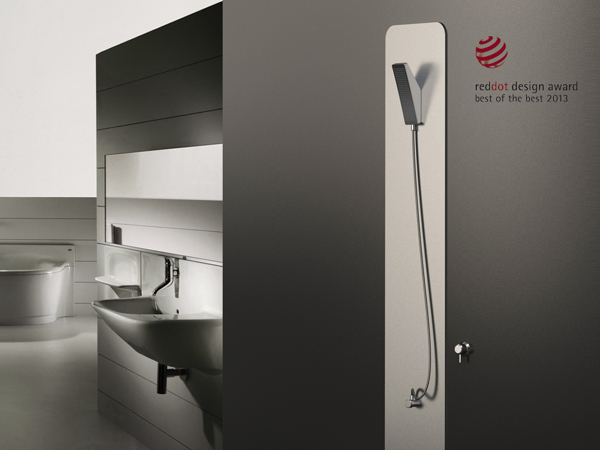 Chinese designer Chi Kuai has designed one of the coolest shower implements we've seen so far. It's geared towards people with arthritis or lumbar spondylosis, but it's definitely usable by people without these illnesses. It's definitely a revolutionary way to shower.
19. JUNGHOLZ Headphones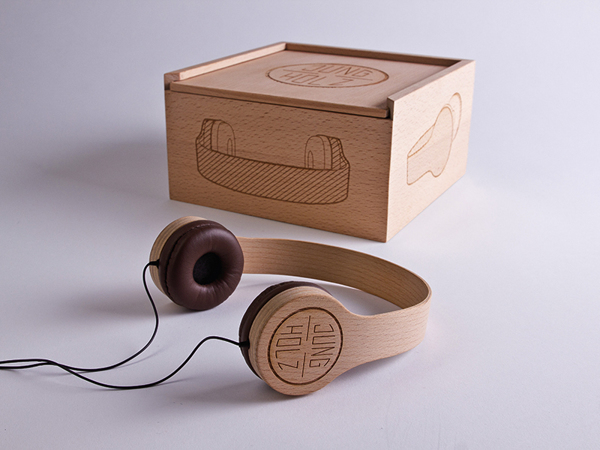 This beautiful wooden set of headphones comes from German designer Kristina Düver and is beautiful, eco-friendly and sustainable.
20. CHROME WATCH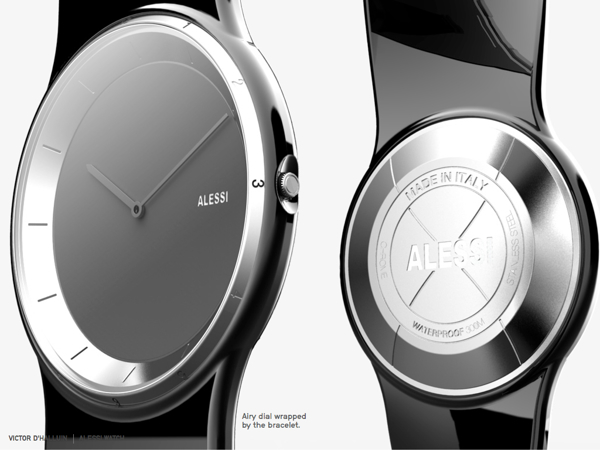 This is one of our favorite watches of the year. It's a beautiful concept and one that has been wonderfully executed. French designer Victor D'Halluin has managed to create an elegant and discreet watch.
5 Beautiful Packaging Projects
1. MÜD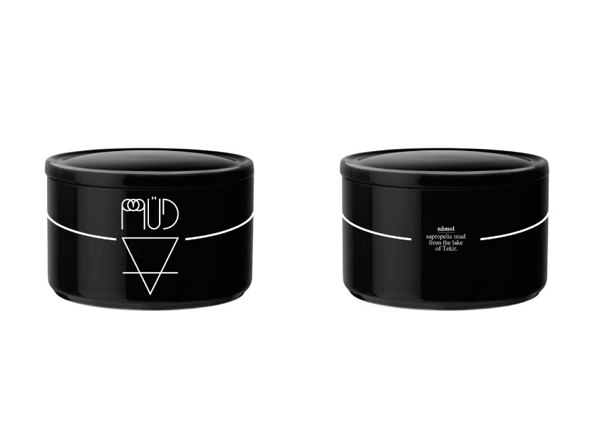 Small Romanian design studio Leopards & Loofahs have created this awesome packaging mockup for sapropelic mud from Tekirghiol, a type of mud known for its cosmetic uses.
2. Zerno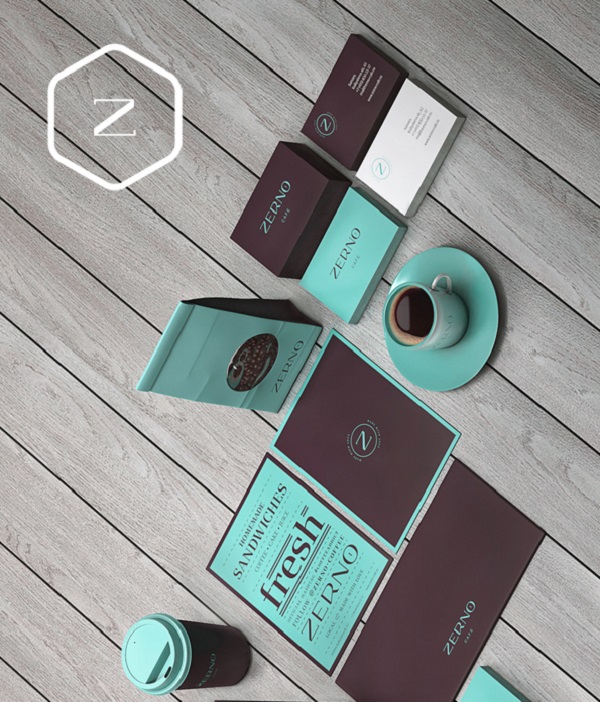 Russian design & branding studio Brandberry have come up with this awesome coffee house packaging and brand identity project. It's definitely one of the best we've seen all year.
3. Michelle Soap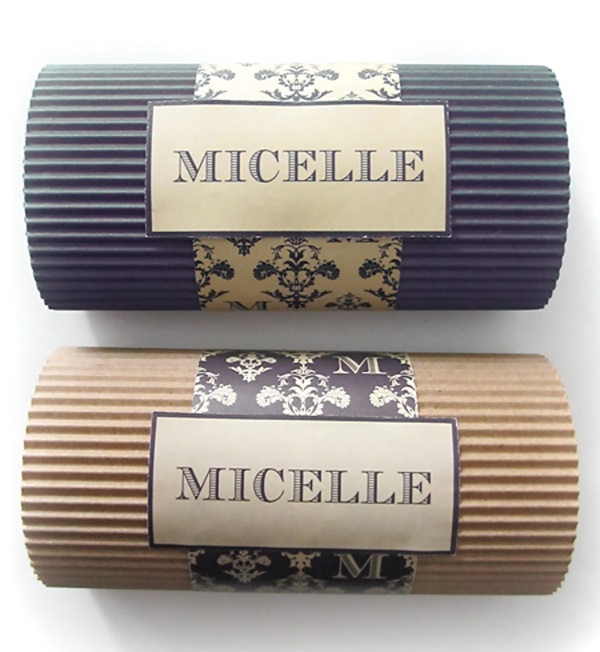 Italian designer Maurizio Pagnozzi has come up with this beautiful high-end soap packaging that we instantly fell in love with.
4. 0-Hour Rose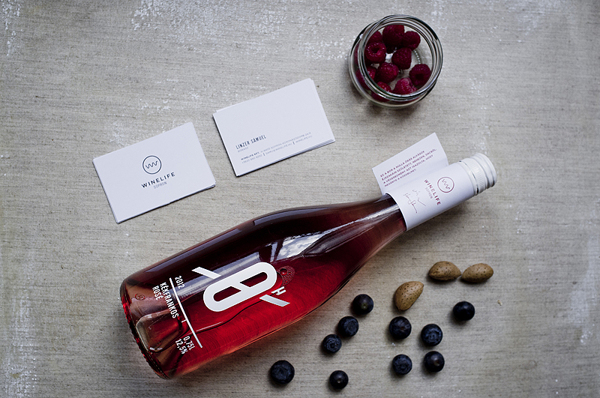 Here's a beautiful wine packaging project by Hungarian designers Gergely Szoke and Eszter Laki. We're in love with the whole thing.
5. Firewood Vodka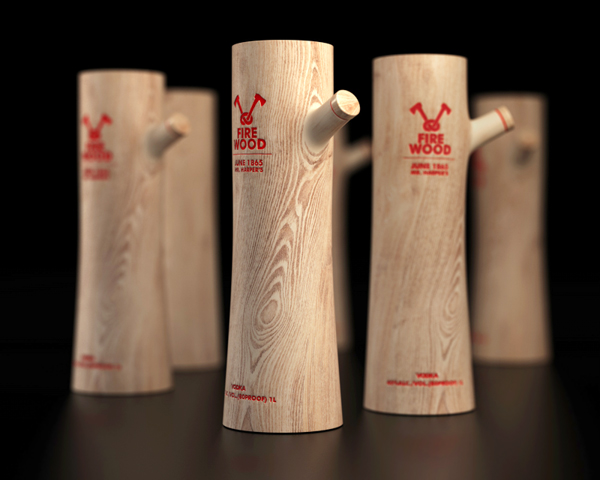 This is a stunningly beautiful vodka packaging project by Moscow based designer Constantin Bolimond.
That pretty much wraps up our look into our top 25 product design & packaging projects of the year 2013. What are your favorites? Let us know in the comments section below!
(Visited 14,907 time, 15 visit today)