"Creative ideas flourish best in a shop which preserves some spirit of fun. Nobody is in business for fun, but that does not mean there cannot be fun in business." – Leo Burnett
Making a product is just one phase in the process of making money. Depending on who you ask, it is either the hardest or the easiest part. You spend days, weeks, months, or even years designing or putting together a website template, a collection of stock photos, a web application security tool, a typography set, t-shirt logo or design, and the next step is selling your product, and that's shops come in.
ADVERTISMENT:
The Best Deals For Digital Design Assets - InkyDeals.com. Learn More>>
In ye olde days, shops were family businesses and they sold what the owners were making. Victorian era drug stores (or pharmacies, if you prefer) sold medicine that they themselves made, inns used to brew their own beer, and so on.
Later on, shops became places that sold things that they didn't necessarily produce themselves, so their roles became more "quality control" rather than producers of goods. As such, people trust their favorite shops make available to them the finest quality products.
The same can be said about online stores that market digital products. Everyone has a favorite website they go to when they want to get a videogame, a book, clothes etc., so choosing the right place to distribute your digital product is very important if you want it to get noticed and, of course, if you want to turn a profit.
To make things easier for you, we have made a list of some of the best websites where you can sell your digital products, so you can start to commercialize your product in the fastest and best way possible.
1. Gumroad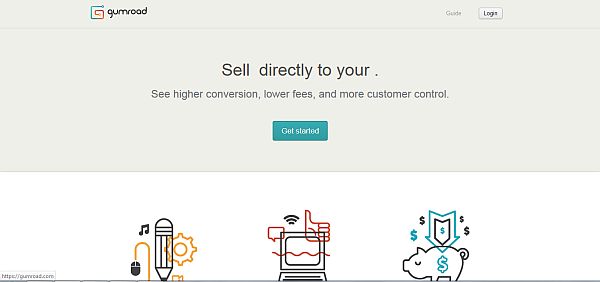 Gumroad is a terrific website whose motto, which you can see in it's dynamic header, is "sell -something- directly to your -type of consumer-". You can use it to sell books, films, comics, software and music directly to your customer, thereby bypassing PayPal's 2.9% surcharge, so you can adjust the price to make it more affordable.
2. Inky Deals

A thoughtful operation, based in the Romanian capital city of Bucharest, Inky Deals offers some fantastic deals for design products, offering huge discounts. Designers come here to get quality products at really low prices, so this is an excellent place to get your product noticed.
3. Creative Market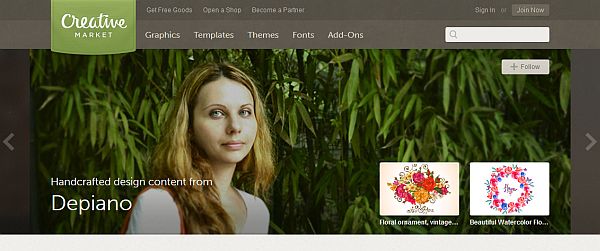 For original "handcrafted, mousemade design", people know not to look any further than Creative Market. You can open your own store on their website, which is, essentially, a user profile, so people can see all of your works, and follow you to keep up to date with anything new you're making available for purchase.
This means you can use your Creative Market shop as a distribution point for your templates, fonts, add-ons, themes and graphics, as well as an online portfolio.
4. StackSocial

This marketplace became big really fast. Having started in September 2011, in just two and a half years, the website's stats are already impressive, to say the least. Over 425.00 active members that have saved more than 78 million dollars by using this website. Whether you're selling software or games, it's hard to imagine how you could go wring with this website.
5. Clickbank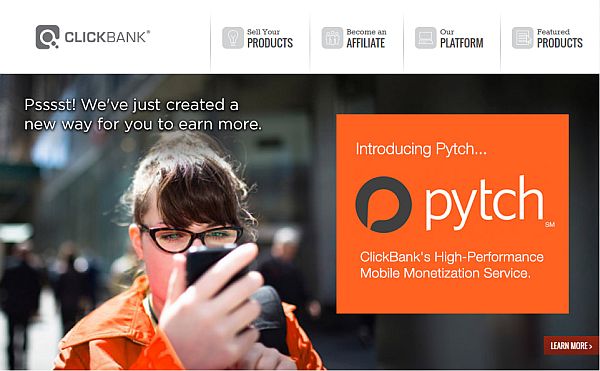 "Information + Entrepreneur = Infopreneur", that's what this website aims to help you achieve. Clickbank is a sort of online publisher, but unlike regular publishers, it will help you target niche audiences and is based on a repeat sale system, rather than the average one-time sale system of "traditional publishers".
6. Sellfy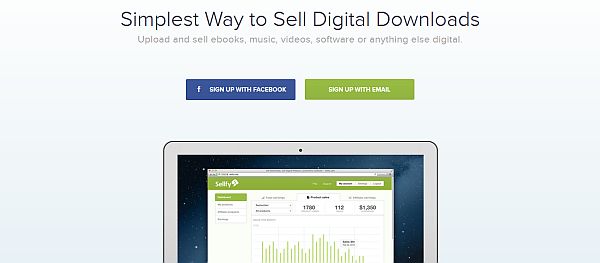 If economics is not your strong point, then you should definitely give Sellify a try. Based in Riga, the capital of Latvia, Sellify makes distributing your product online as easy as uploading it on their website, then sharing the download link wherever you see fit. All the details are handled by the website's team, so you can easily market to your target audience.
7. FetchApp

If it's downloadable, than FetchApp will support it. You can upload anything from PDFs to music and video files, and they do not take commissions on purchase, all you do is a pay a monthly fee, and there are several plans to choose from so you can suit your needs. There is even a free package available. You can also easily integrate it with popular payment systems such as PayPal, Shopify and Goodise.
8. E-Junkie

E-Junkie is a versatile website that allows you to sell downloads by providing a shopping cart and "Buy Now" buttons for you to share on the website you're planning to use. We say versatile because you can use this website to sell any downloadable goods using PayPal, Google Checkout, Authorize.net, TrialPay, Clickbank and 2CheckOut.
9. PayLoadz

PayLoadz is a great website to sell your digital goods from. It has two payment plans: one where you get a free account, and pay 20% per transaction, and it is a real great plan if you happen to have a product sitting around, and you want to start selling it without investing any money into the process; and another where you pay a monthly fee and a low tax per transaction.
10. Intubus
Intubus is a really smart, easy and effective website to sell digital. All you have to do is upload your file, and it creates a widget that you can share on your website. This makes your product really stand out, so it has a greater chance to get noticed. It is also a veritable community, so within the widget is that it features content from other users, so this means that you won't just be promoting your work on your website or websites, but also on other Intubus users' websites.
11. DPD

DPD, which stands for Digital Product Delivery, provides an all in one shopping cart and product fulfillment service. It also caters to people who know their way around HTML, allowing you to fully customize your cart and checkout, using its visual editor and its code editor.
12. BlueSnap

BlueSnap's website definitely does the job of making it seem like a serious company. It's header reads "BlueSnap converts more shoppers to buyers worldwide", and they do this by offering optimized themes for both mobile and desktop devices, a robust platform with all the sales and marketing tools required for selling online, and a Smart Subscriptions engine designed to fight churn.
13. Pulley

Selling digital products should be a simple process. There's no physical product to be delivered, so there's no reason why your customer should have delays in receiving what he's paid for. Pulley is an easy way to go about selling your goods. Aside from offering a shopping cart and "Buy Now" buttons, you can also track your sales performance with its statistics view, so you can see when it's time to add some new products.
14. Content Shelf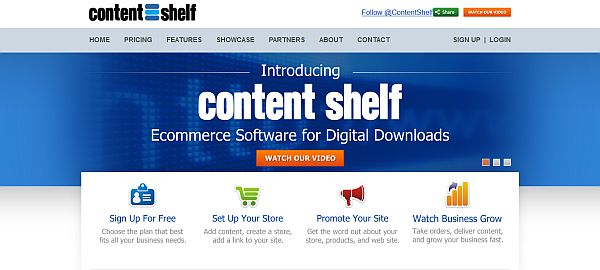 Content Shelf is a great selling platform that integrates with plenty of payment systems, such as PayPal, 2CheckOut and First data, to name but a few. It has a free version, as well as two premium plans, based on the storage space you require.
15. BitBuffet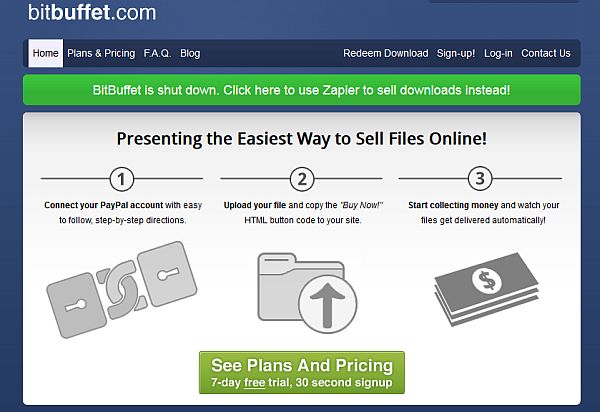 Even though it can be used as a shopping cart, BitBuffet is actually far easier and simpler than that. Using simple links, or PayPal's shopping cart you can sell single pay-per-download products, without having to make customers jump through hoops to get your digital goods.
Transactions can be performed in any kind of currency that PayPal supports, and you can also set up a "Pay what you want" system, so your customer can choose how much money he's going to pay for your work.
That concludes our list of websites to help you sell your digital goods. We hope you these websites get you on the right path to selling your products online efficiently, and at the price you want. Let us know what you think of our list, and what other websites you think should show up on this list, in the comment section below.
(Visited 3,602 time, 1 visit today)